If you ask any architect or interior designer how they design a house, they would say from the ground up. First comes the foundation, then the floor and the rest follows. So, needless to say, flooring is the heart of any home and sets the tone for how the house is decorated, the vibes it embodies, and the message it sends about its owner.
As this decade comes to a close, it is interesting to see the floor tile trends that have dominated the industry and how they have evolved over time. Looking back at the 1900s, floor trends reflected the political and socio-cultural conditions of the time and changes in them signaled a shift in the mindset of people. In the period between the 40s and the 60s, colour reigned with people opting for boldly hued tiles to bring a pop of vibrancy to their homes. But once the 60s faded into the 70s, floor tiles were replaced by carpets for a long time as people started favouring wall to wall carpets and colourful shag rugs. It wasn't until this millenium that people once again remembered all the reasons they had loved tiles - and developed a few more too!
Today, let's take a look at the tile trends that have taken our lives and homes from passé to ooh la la in the last two decades because everything that was old is new again and who knows where the inspiration for your next tiling session may come from!
Hygge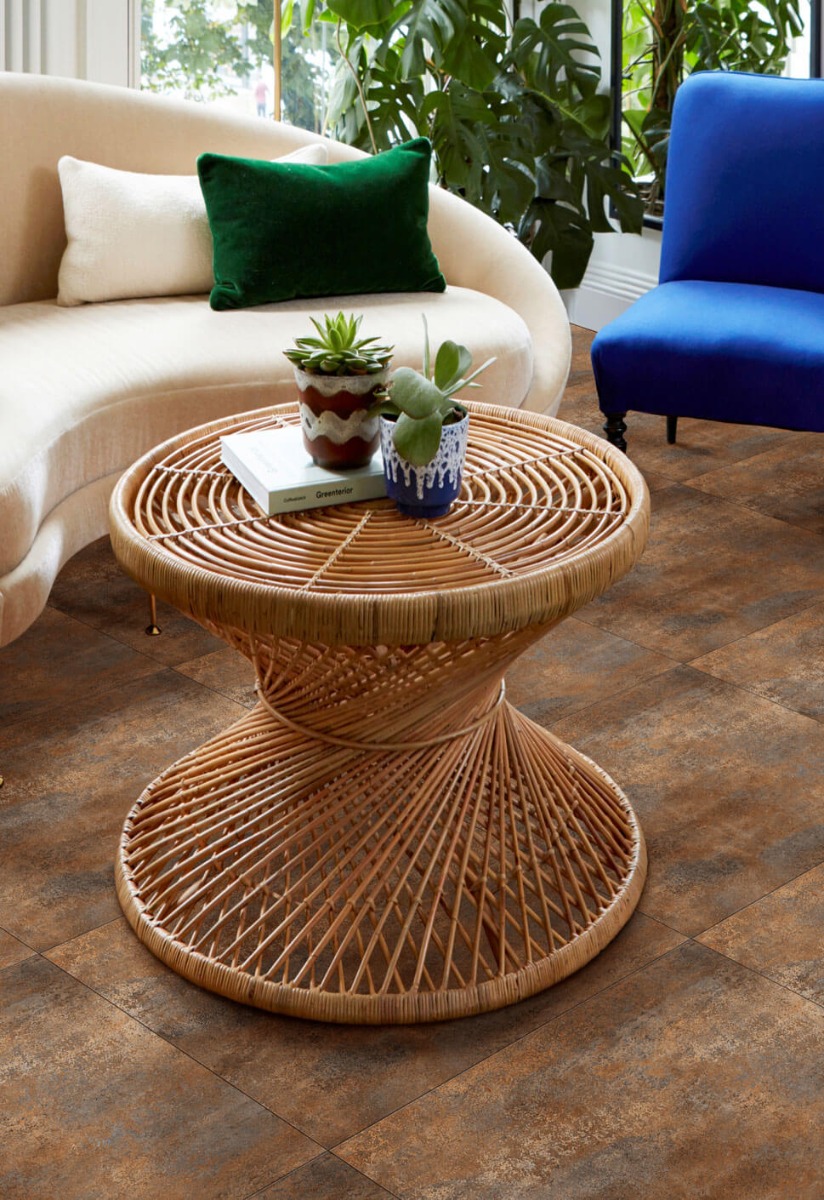 Hygge is a Norweign and Danish design trend that has floored (floored, get it?) the world in the last couple of years. It talks about a way of decorating that harnesses the power of neutral colours, warm lighting, and plenty of cozy upholstery and blankets to create a feeling of comfort and warmth. One of the main elements of Hygge approved interiors are wooden floors. Now, if you are one of those people who love the look of wooden floor but find yourself shying away from them because of the unholy maintenance they require, we have got the perfect solution for you - vitrified tiles that represent wood perfectly.
Scandi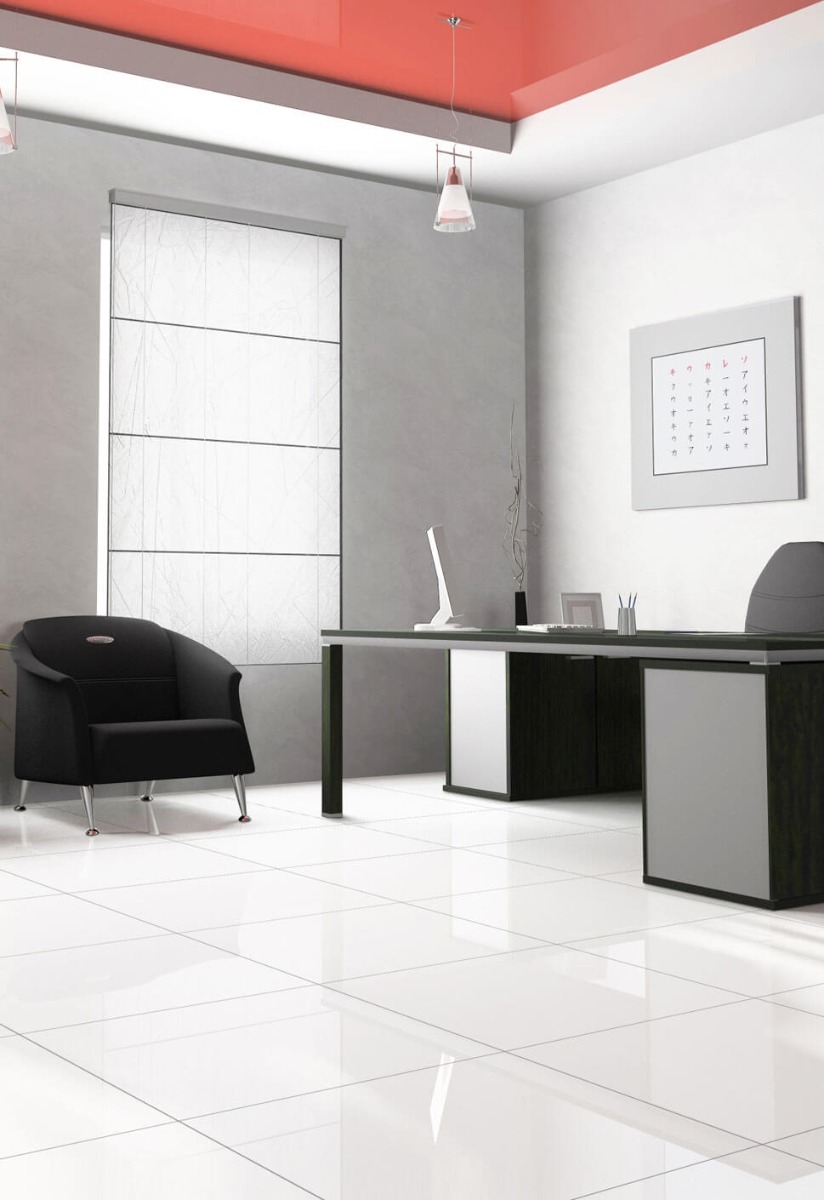 If there is one word that ruled our lives in the last decade, it is 'minimalistic.' Scandi decor, a style of decorating that originated in the Scandinavian countries, embodies minimalism with clean and functional design elements. It is all about no nonsense clean lines, neutral and cool hues, and lots of natural textures. When it comes to tiles in Scandi decor, it is all about going back to the basics. We are talking simple white square tiles that dominated our childhoods basic! Other popular Scandi tile options include classic grey tiles and light hued wooden tiles .
Marble Tiles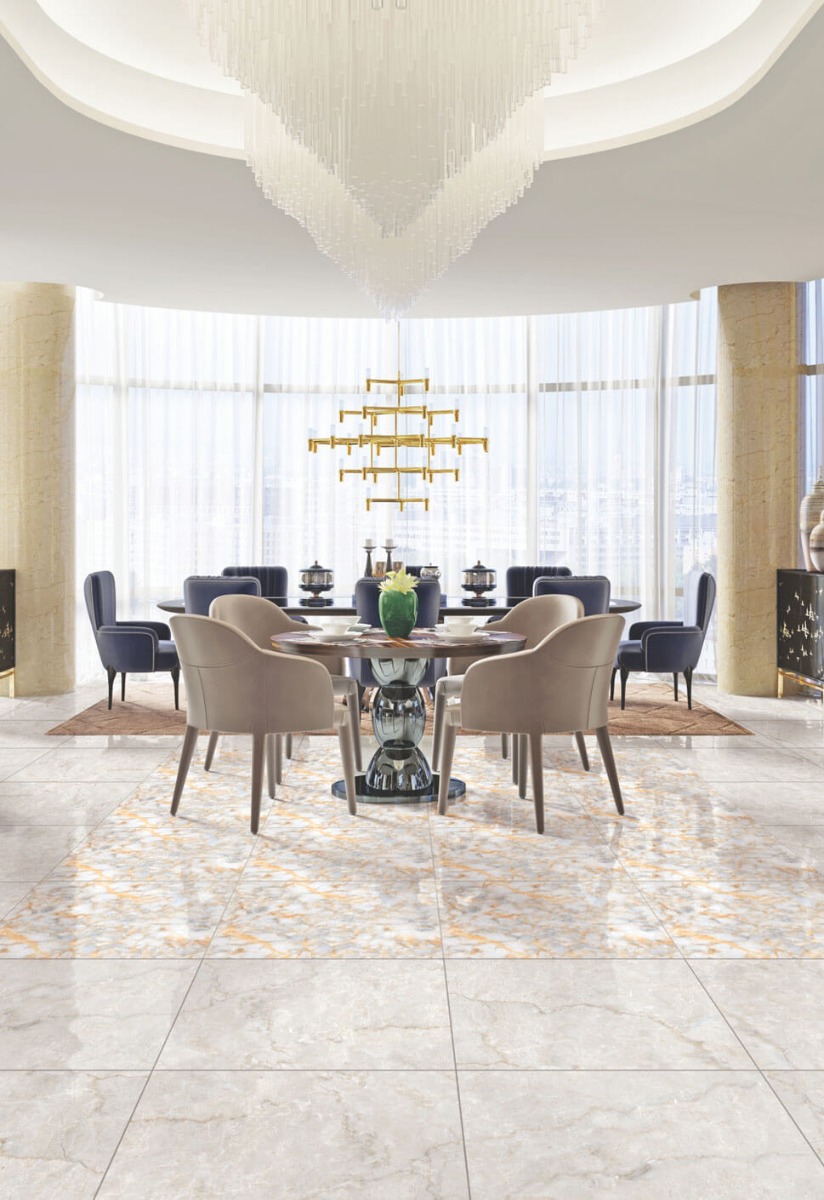 Marble is a trend that never goes out of style and in the last couple of years, it has become omnipresent in our homes all the way from the floors and the walls to tabletops and cabinets. We would like to think that marble finish vitrified tiles have had something to do with this because they give you all the class and elegance of marble without any of the herculean maintenance that marble slabs are usually associated with.
Concrete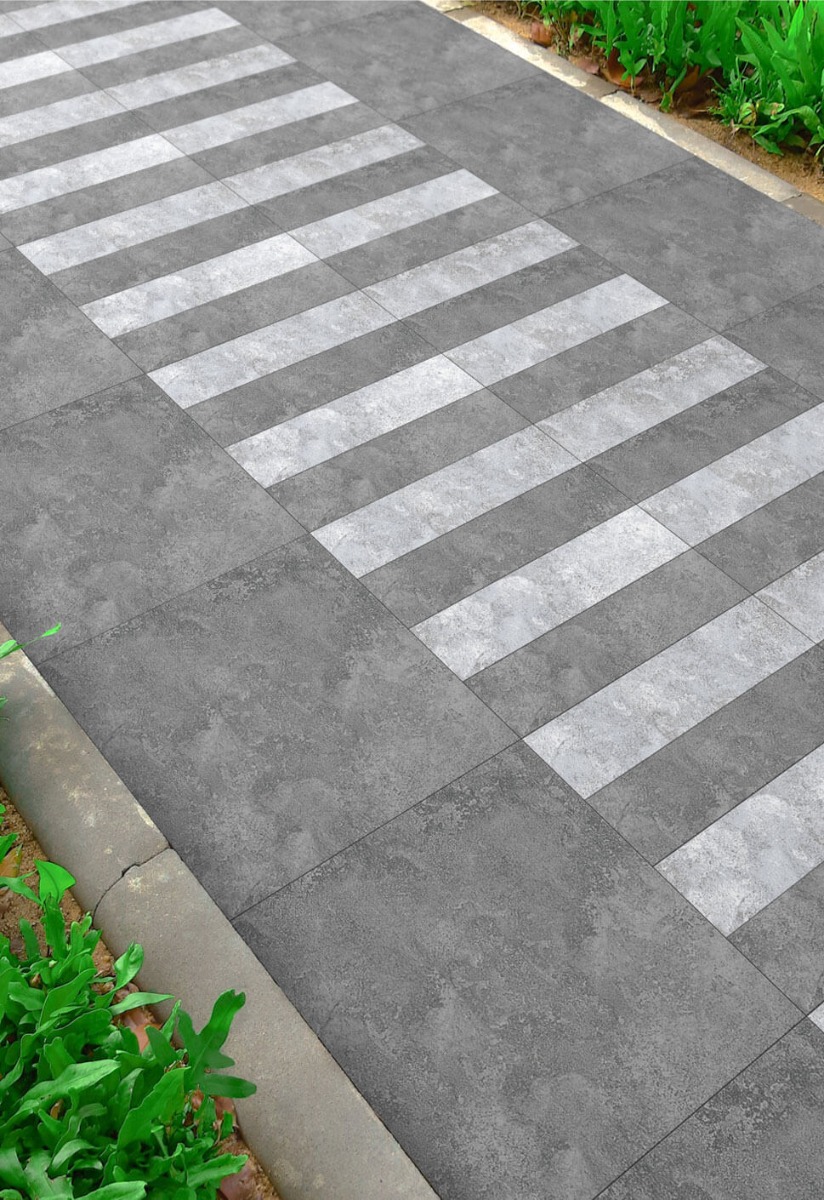 A style of design that rose to prominence in the 1950s, brutalism crept into all aspects of our life from architecture and interiors to art and literature. In flooring, it took the form of concrete flooring that served to give any space a cool and grungy feel. Over the last couple of years, brutalism has come back in fashion, but instead of concrete floors, people have chosen to give this decor style a touch of modern practicality with cement finish tiles. One of the places where these tiles usually shine in your home are the bathrooms. Don't hesitate to get really creative with them - use them on your backsplashes, countertops, walls, and floors. If you do use them on your walls or backsplashes, we would suggest a nice wooden floor to complement it. The cool tiles and warm wood come together to give your bathroom an inimitable look that you will fall in love with.
Moroccan Tiles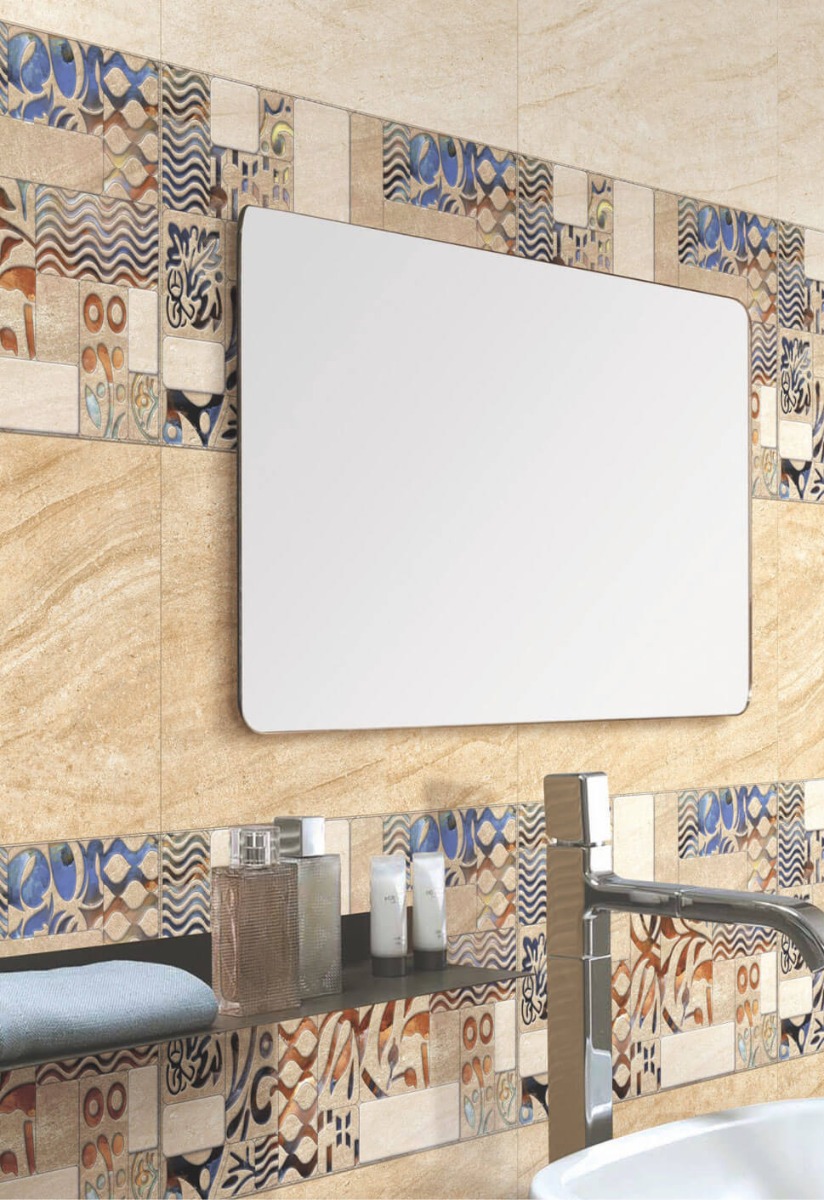 When we think of the word 'Moroccan', most of us think of an exotic and far away land with royal courts, flourishing spice routes, sweet almonds, and ceramic work. Who wouldn't love to bring that beautiful vibe to their homes! Luckily for you, installing Moroccan inspired tiles has become easier than ever over the last couple of years. Gone are the times when you had to invest a large sum of money in these beautiful tiles and be afraid of any spills or cracks. Now, all you have to do is sit back and sip a cocktail, because with your new Moroccan floors, it's going to feel like Casablanca every day! While there were a lot of trends that took the world by storm in the last decade, these were a few of our absolute favourites that we believe are going to stay with us long after this year is over.