We've listed five of the trendiest tile themes this year that best compliment your interiors. Read on to know more:
Diagonally Arranged Tiles
There are a lot of ways in which shapes and patterns influence our brains. Floor tiles are classically arranged in the straight lay pattern, where it gives us a slightly boxed and closed impression. Diagonally arranged tiles, on the other hand, exude a more welcoming appearance. They can be laid out in Harlequin or Herringbone patterns to add a great visual embrace. Such tile arrangements magnify compact spaces and opens the floor pattern.
Marble Flooring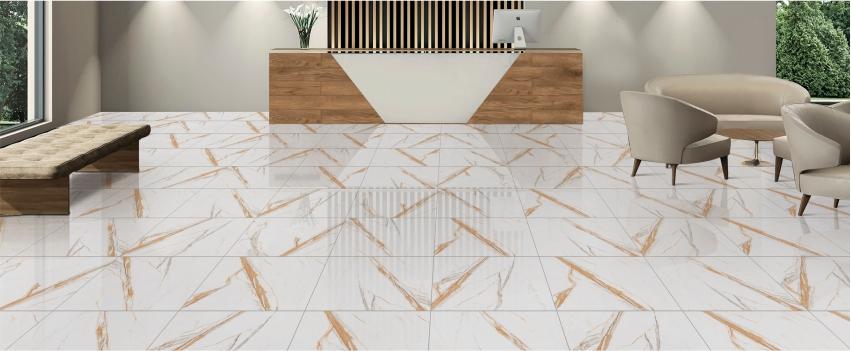 Marble flooring is a complete win-win flooring option. It provides you with the fine elegance of a natural Marble stone and provides you with the durability of a tile. Moreover, these digitally vitrified tiles are easier to maintain. In case of breakage, they can be easily replaced with an identical alternative. They prevent staining effectively, due to their low porosity.
The Beige Benevolence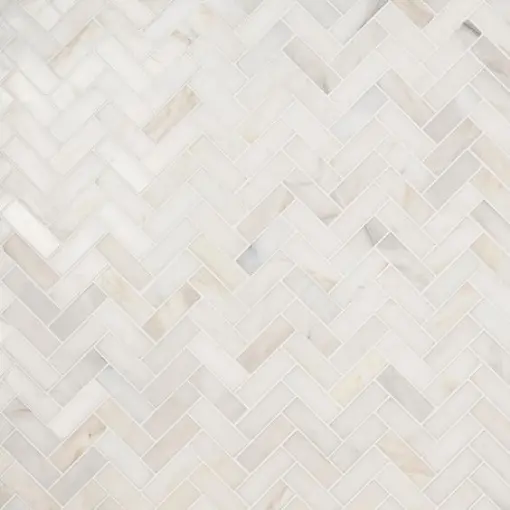 Warm tones have always been preferred for a calming and homely environment. The affable and earthy tone of beige can be combined with darker furniture pieces that create a wonderful visual harmony and balance. The cozy and comforting vibe of this hue will draw you back home to unwind after a long day and get ready for more challenges to come.
Wood Textured Flooring
Natural hard wood floor with their classy appeal, ensure that they give your home the most elegant appearance. However, they can come at a higher price. Not only are they heavy on your pocket, they are not durable in the long-run. Wooden-textured flooring constitutes of digital tiles that replicate a wooden-flooring's natural pattern and texture. They come with great durability, ready-to-ship conditions and are easy to install. Run a gorgeous carpet on the floor and decorate the walls with fine works of art to add to the trendiest vibe.
These were a few stylish and affordable trends that help you decorate your interiors with great elegance. What's more? You can find tiles with every trendsetting texture, shade, finish, and appearance at an Orientbell store. Walk into the nearest