Signature Tiles Showrooms
An Orientbell Signature Company Outlet is your one stop to re-invent your space. Packed with latest technology, managers with expertise in the tiles industry and a huge variety to select from, these outlets are all you need while redesigning your space.
Why Signature Company Outlets
The answer is quite simple. The more options you have to choose from, the more flexibility you have while designing your space. And this is the main objective of our Signature Company Outlets. These stores are equipped with everything you'd need to visualise and redesign your place. From expertise to a visual experience that can't be matched by any other, we deliver it all at our Signature Company Outlets. Moreover, these stores are your one stop destination to experience our range, buy your favourites and also get feedback and guidance for your designs. No matter what your business need is, we have got your back!
QuickLook: Visualise any space with our products in 3 simple steps. All our Signature Company Outlets have "QuickLook" installed in them. This tool is designed to help you imagine and picture how any space (Kitchen, Bathroom, Office Space, etc.) will look with our products accentuating its beauty. All you got to do is select the space, choose the tiles you want to install, and get not just one but four different options to design your space with tiles selected by you.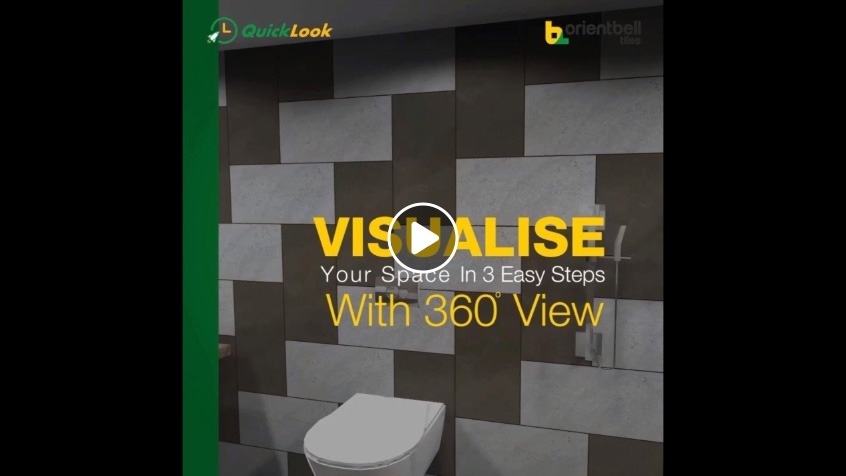 TruLook: Another example of how we are using latest technology to bring you the best services. Sometimes, it's difficult to imagine your space in a completely new design. Well, look no further. TruLook helps you visualize your own space with Orientbell Tiles, all you need to do is send us photographs or dimensions of your room and our experts will design it exclusively for you with hard to refuse options. Click here to request TruLook today!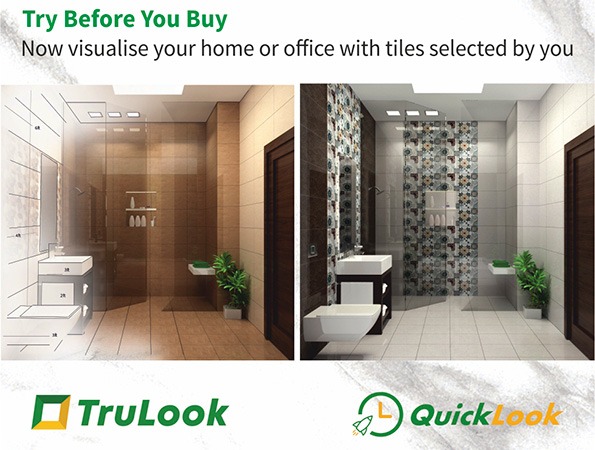 Mock-ups: Orientbell Signature Company Outlets are also loaded with special mock-ups. These are specially designed for architects with complete design concepts in place. From wall concepts to floor concepts, these mock-ups are created to help you imagine and visualise any space.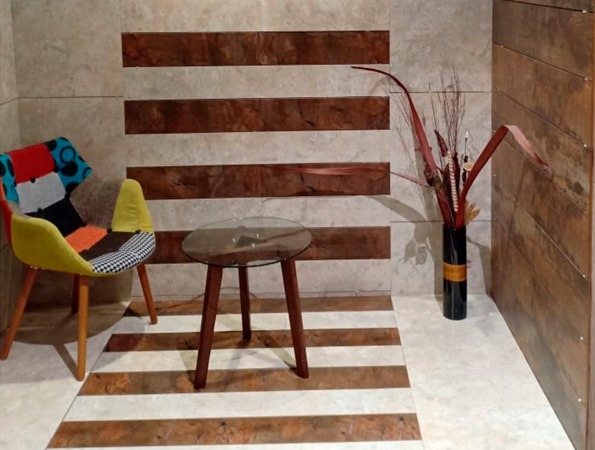 Expertise: At our Signature Company Outlets, you will find store managers who have been trained to provide you expert knowledge on tiles. They will help you select the best option according to your requirements. Just walk in and tell them what you are looking for, and they will take it forward!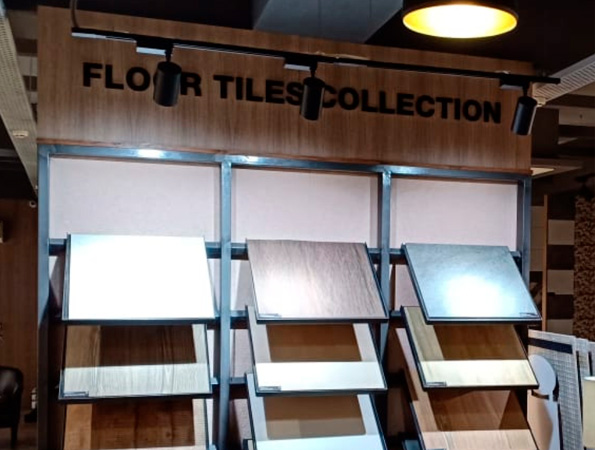 Exclusivity: Our Signature Company Outlets are exclusively packed with Orientbell products. This results in less confusion and more efficiency. You get to view our entire range and design your own concepts, from just our tiles.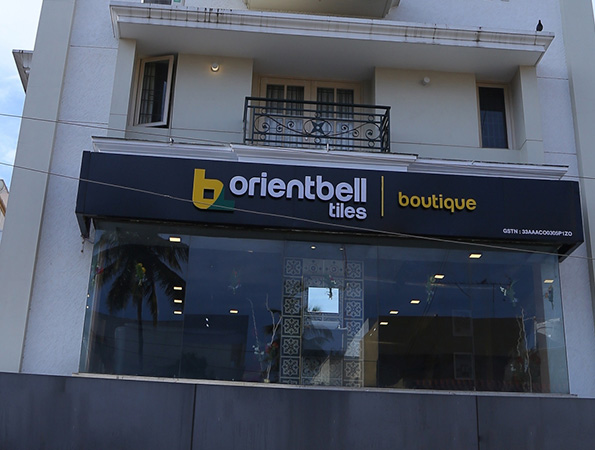 Book a free appointment with our tile expert
Personal Details
Signature Company Showrooms - Chandigarh
SCO 6, 1st Floor Sector 7 C, Madhya Marg Chandigarh, 160019
Contact Person : Poonam Painuly
Phone : 8558802715

Located in the heart of tricity, Orientbell Tiles' Signature Showroom is equipped with latest tiles deigns, styles and sizes. The store will spoil you for choices but trust our tile experts who will help you make a wise decision to make your dream home or a commercial space a reality.
Our Chandigarh store is centrally located hence is easily accessible from Mohali, Panchkula and Zirakhpur. Variety, style and array of designs is what makes our Signature Store exclusive. Walk-in anytime of the day to choose tiles for your residential and commercial spaces.
Architects and builders love to bring their clients to our store as it is spacious, hospitable and provides personal assistance when it comes to selecting and buying tiles.
We don't just offer the best of quality in products, how about be sure of what you are buying. Choose from our exclusive visualization technology; QuickLook which helps you visualize your preferred space with tiles of your choice in less than 5 seconds. You even get your own space designed by our professionals by requesting TruLook. Simply give us pictures or dimensions of your space and let our experts help you visualise your space better.
Well-equipped with mock-ups, displays and slanters that sets the trend right. It's time you buy tiles just the way you like.