Experience Our Stores In 3D
We offer an exclusive virtual experience that lets you visit select stores across the country from the convenience of your home.
Experience our stores
Signature Tiles Showrooms
An Orientbell Signature Company Outlet is your one stop to re-invent your space. Packed with latest technology, managers with expertise in the tiles industry and a huge variety to select from, these outlets are all you need while redesigning your space.
Why Signature Company Outlets ?
The answer is quite simple. The more options you have to choose from, the more flexibility you have while designing your space. And this is the main objective of our Signature Company Outlets. These stores are equipped with everything you'd need to visualise and redesign your place. From expertise to a visual experience that can't be matched by any other, we deliver it all at our Signature Company Outlets. Moreover, these stores are your one stop destination to experience our range, buy your favourites and also get feedback and guidance for your designs. No matter what your business need is, we have got your back!
QuickLook: Visualise any space with our products in 3 simple steps. All our Signature Company Outlets have "QuickLook" installed in them. This tool is designed to help you imagine and picture how any space (Kitchen, Bathroom, Office Space, etc.) will look with our products accentuating its beauty. All you got to do is select the space, choose the tiles you want to install, and get not just one but four different options to design your space with tiles selected by you.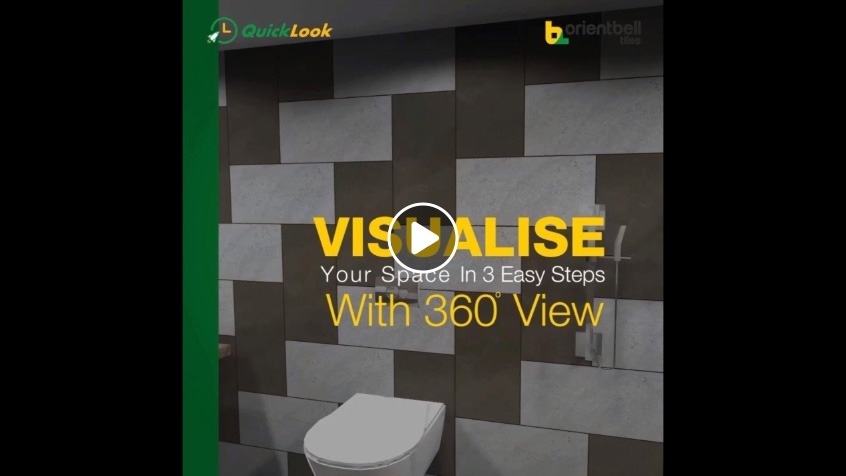 TruLook: Another example of how we are using latest technology to bring you the best services. Sometimes, it's difficult to imagine your space in a completely new design. Well, look no further. TruLook helps you visualize your own space with Orientbell Tiles, all you need to do is send us photographs or dimensions of your room and our experts will design it exclusively for you with hard to refuse options. Click here to request TruLook today!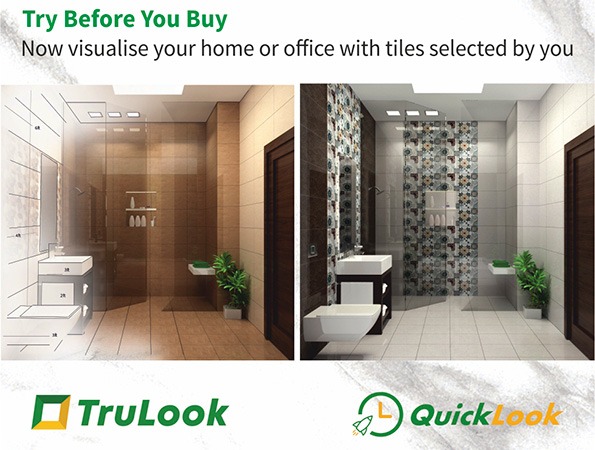 Mock-ups: Orientbell Signature Company Outlets are also loaded with special mock-ups. These are specially designed for architects with complete design concepts in place. From wall concepts to floor concepts, these mock-ups are created to help you imagine and visualise any space.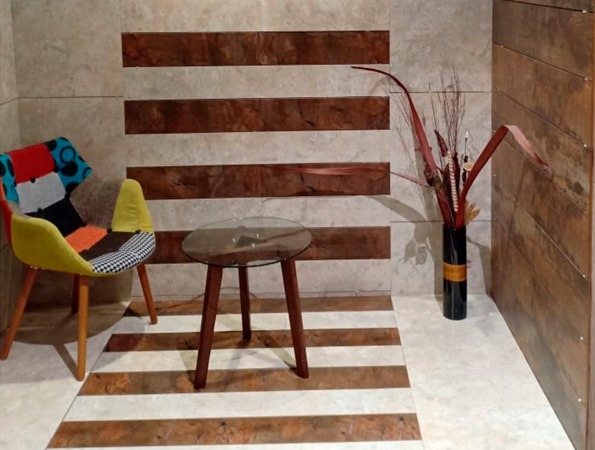 Expertise: At our Signature Company Outlets, you will find store managers who have been trained to provide you expert knowledge on tiles. They will help you select the best option according to your requirements. Just walk in and tell them what you are looking for, and they will take it forward!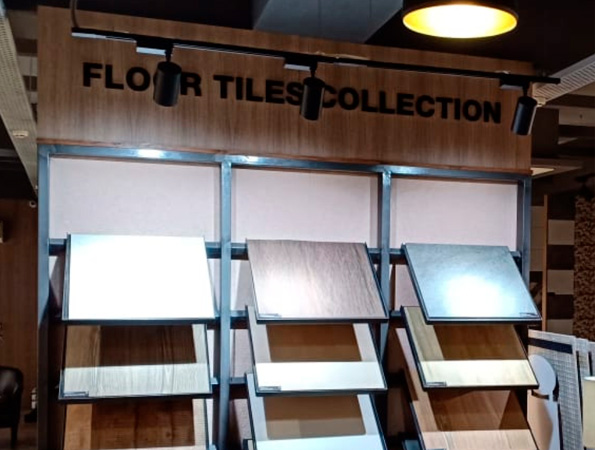 Exclusivity: Our Signature Company Outlets are exclusively packed with Orientbell products. This results in less confusion and more efficiency. You get to view our entire range and design your own concepts, from just our tiles.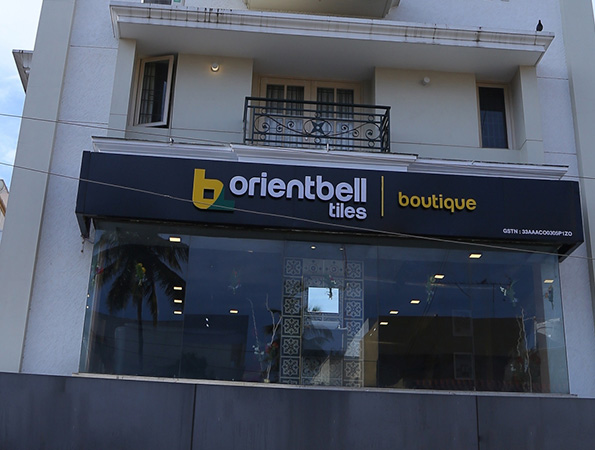 Book a free appointment with our tile expert
Personal Details
Signature Company Showrooms - Chandigarh
SCO 6, 1st Floor Sector 7 C, Madhya Marg Chandigarh, 160019
Contact Person : Poonam Painuly
Phone : 8291364941

Located in the heart of tricity, Orientbell Tiles' Signature Showroom is equipped with latest tiles deigns, styles and sizes. The store will spoil you for choices but trust our tile experts who will help you make a wise decision to make your dream home or a commercial space a reality.
Our Chandigarh store is centrally located hence is easily accessible from Mohali, Panchkula and Zirakhpur. Variety, style and array of designs is what makes our Signature Store exclusive. Walk-in anytime of the day to choose tiles for your residential and commercial spaces.
Architects and builders love to bring their clients to our store as it is spacious, hospitable and provides personal assistance when it comes to selecting and buying tiles.
We don't just offer the best of quality in products, how about be sure of what you are buying. Choose from our exclusive visualization technology; QuickLook which helps you visualize your preferred space with tiles of your choice in less than 5 seconds. You even get your own space designed by our professionals by requesting TruLook. Simply give us pictures or dimensions of your space and let our experts help you visualise your space better.
Well-equipped with mock-ups, displays and slanters that sets the trend right. It's time you buy tiles just the way you like.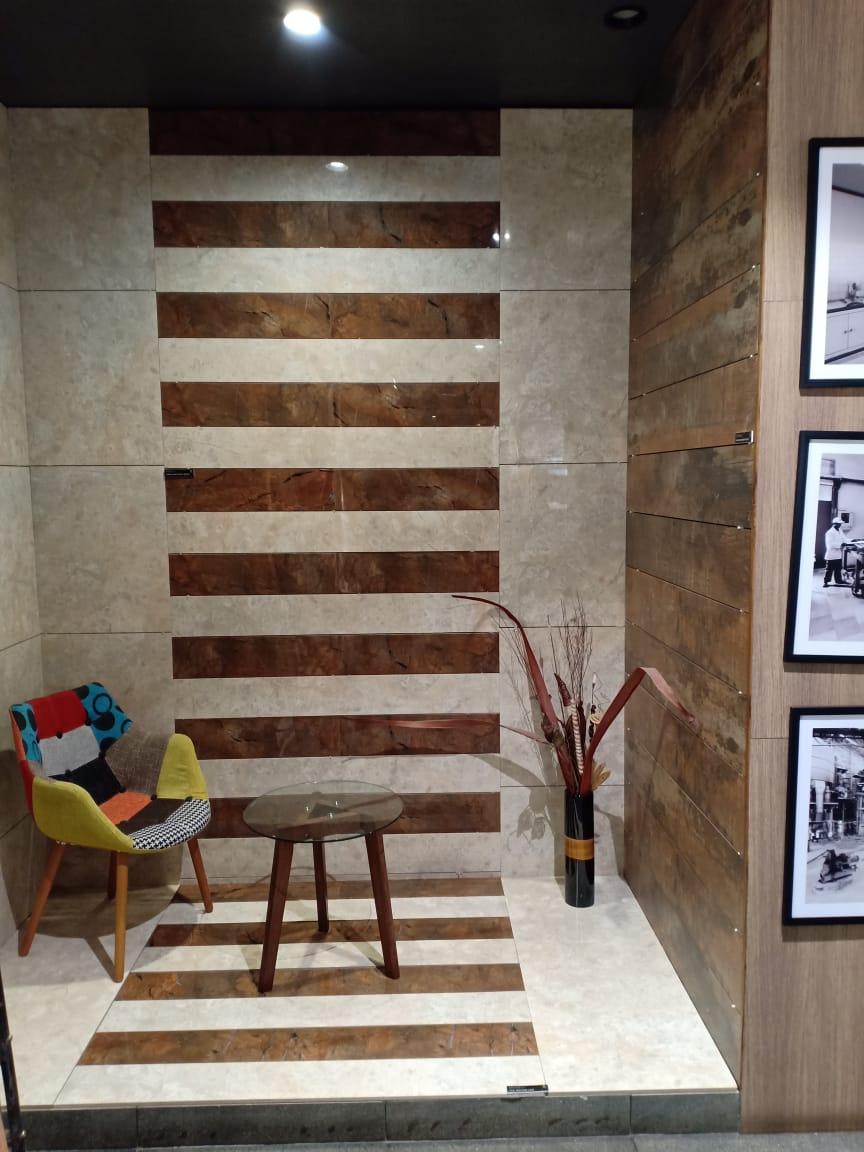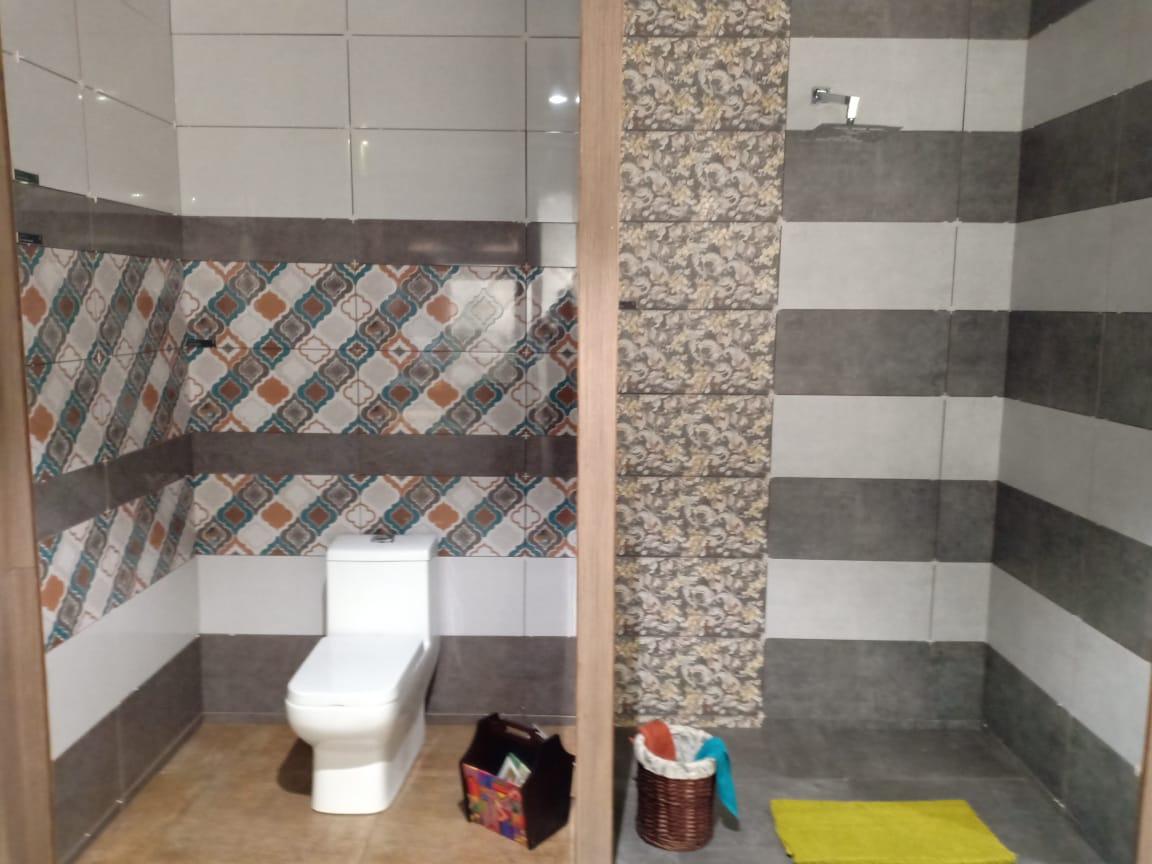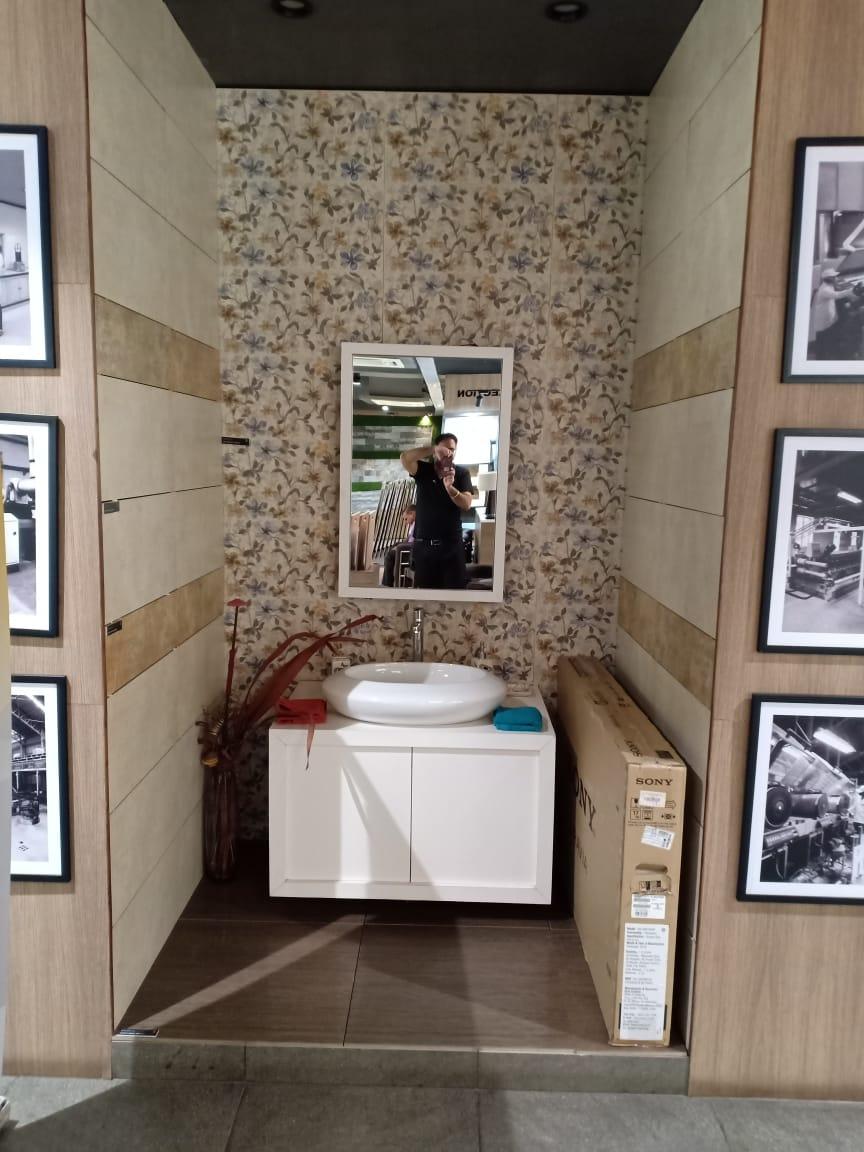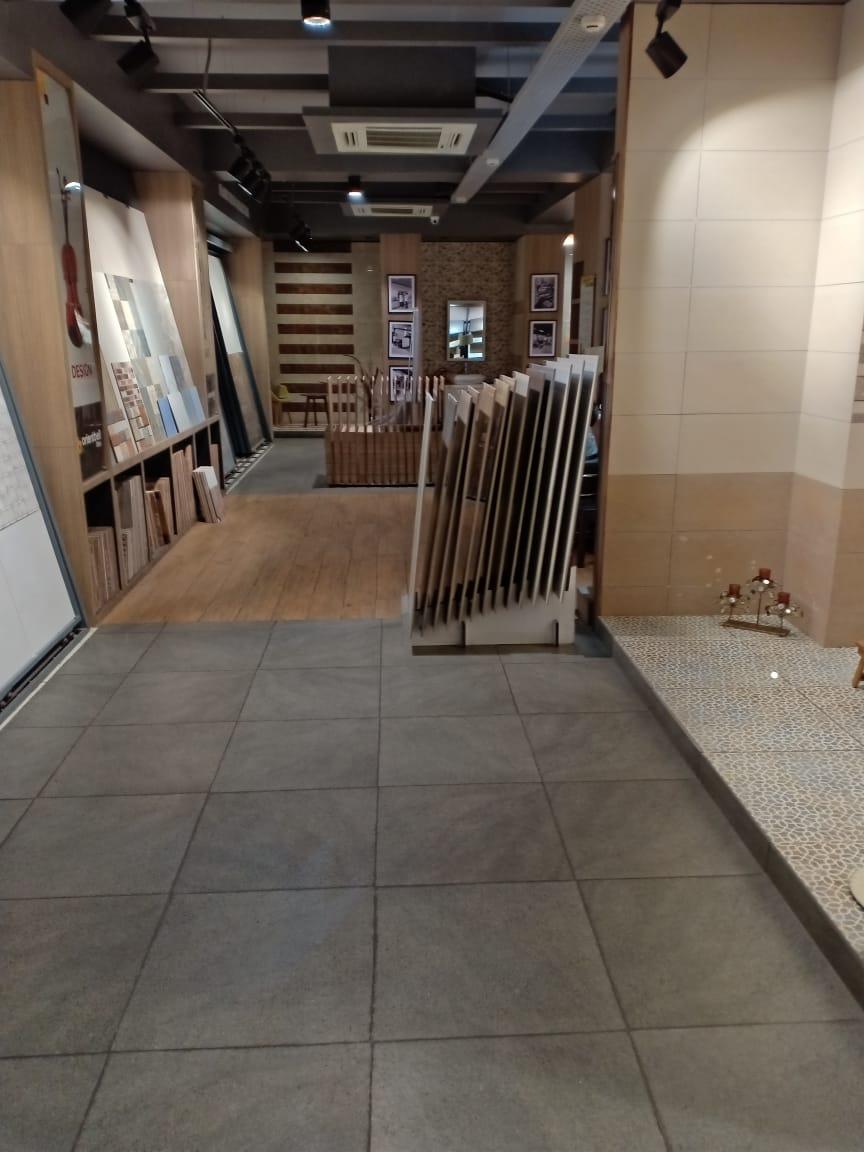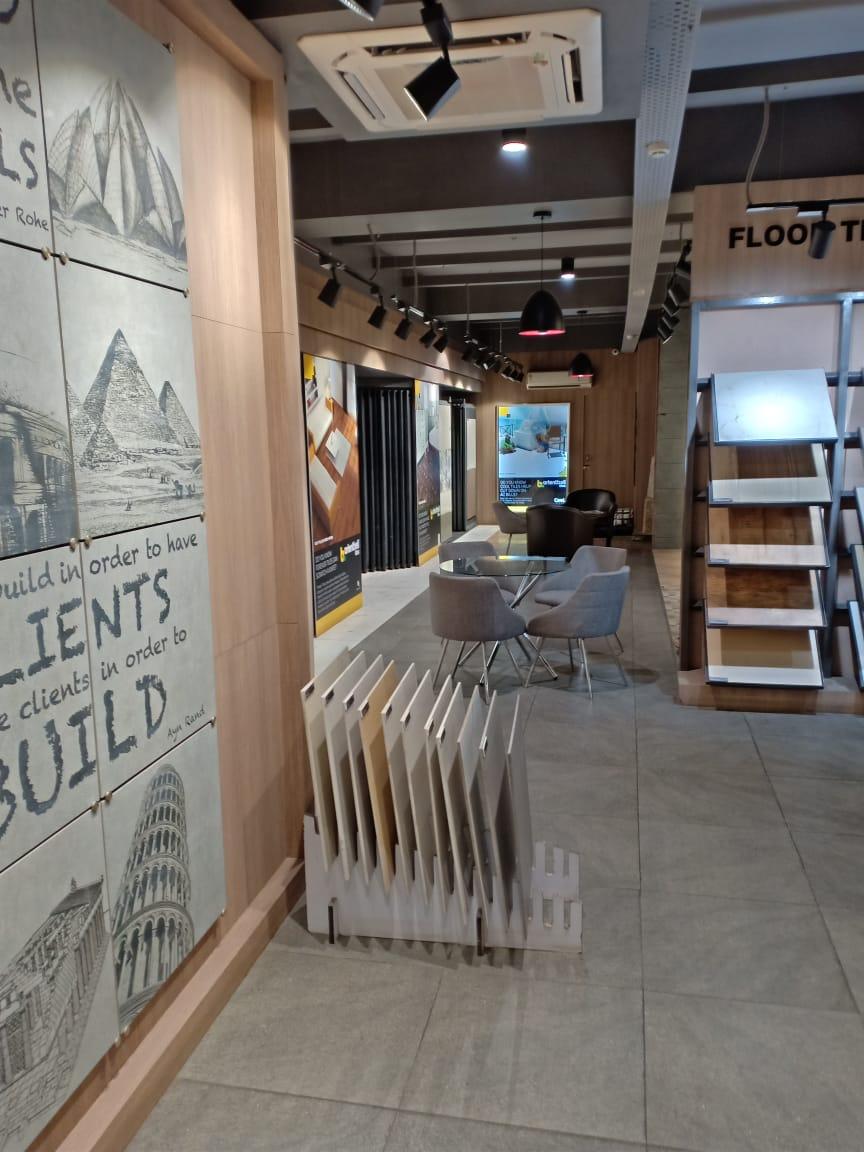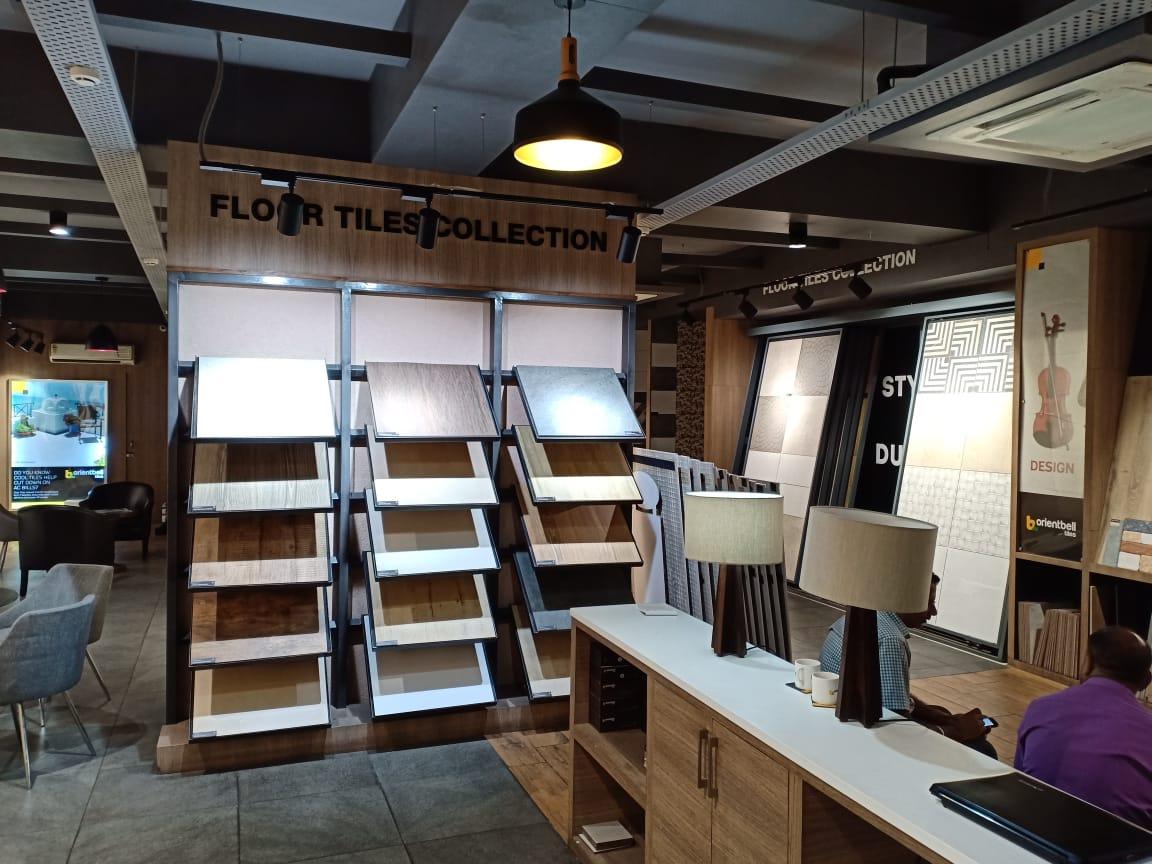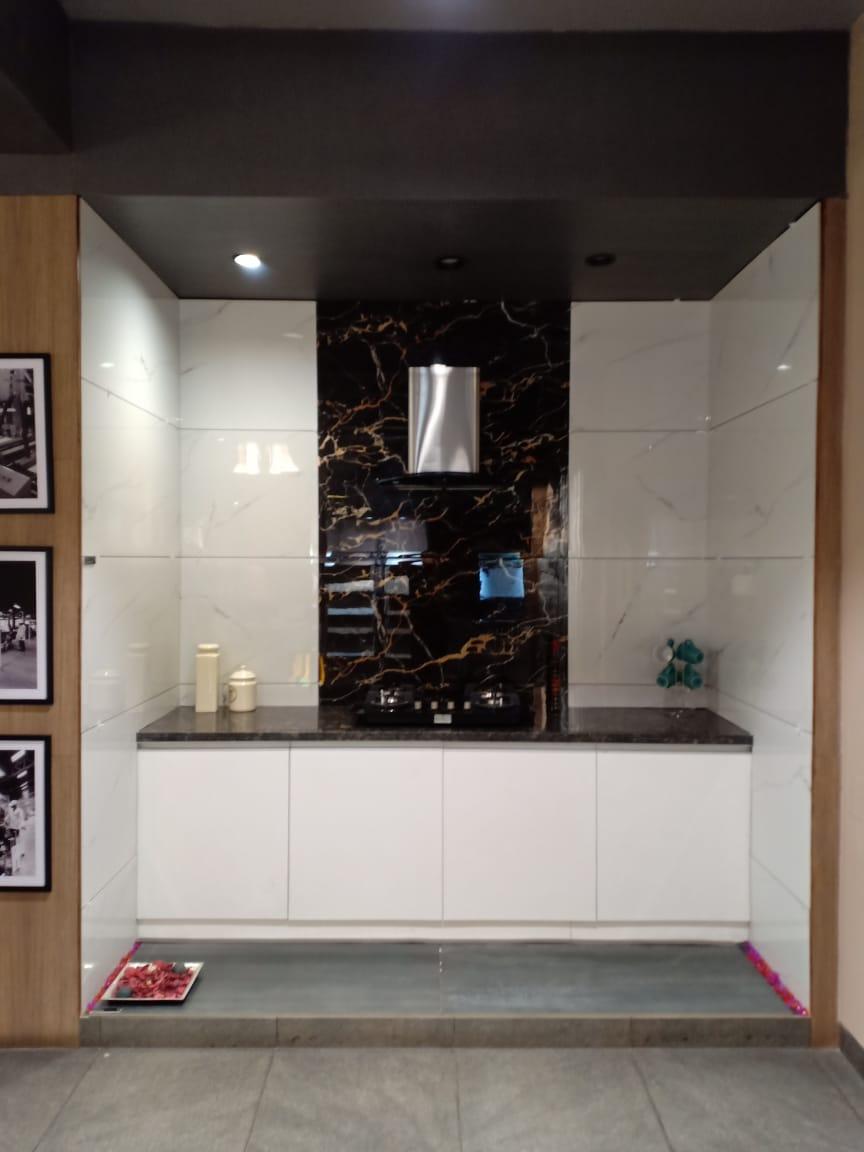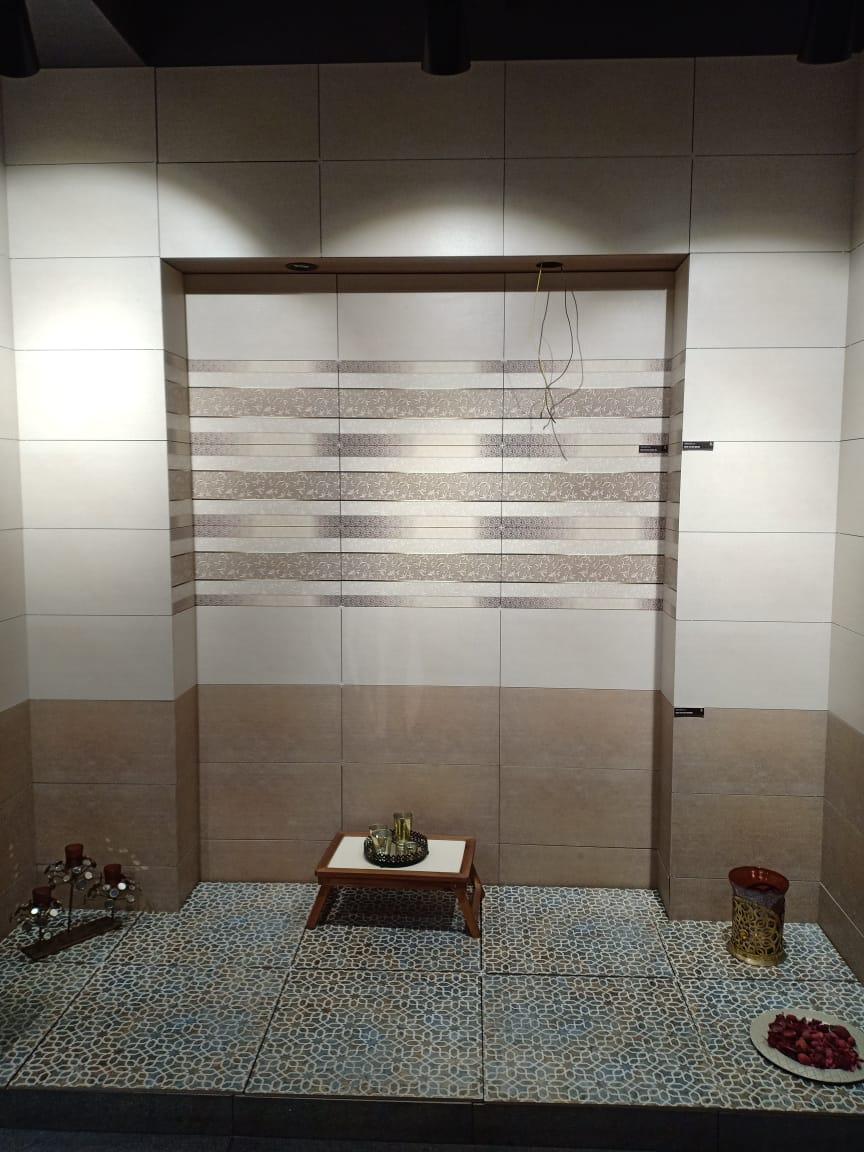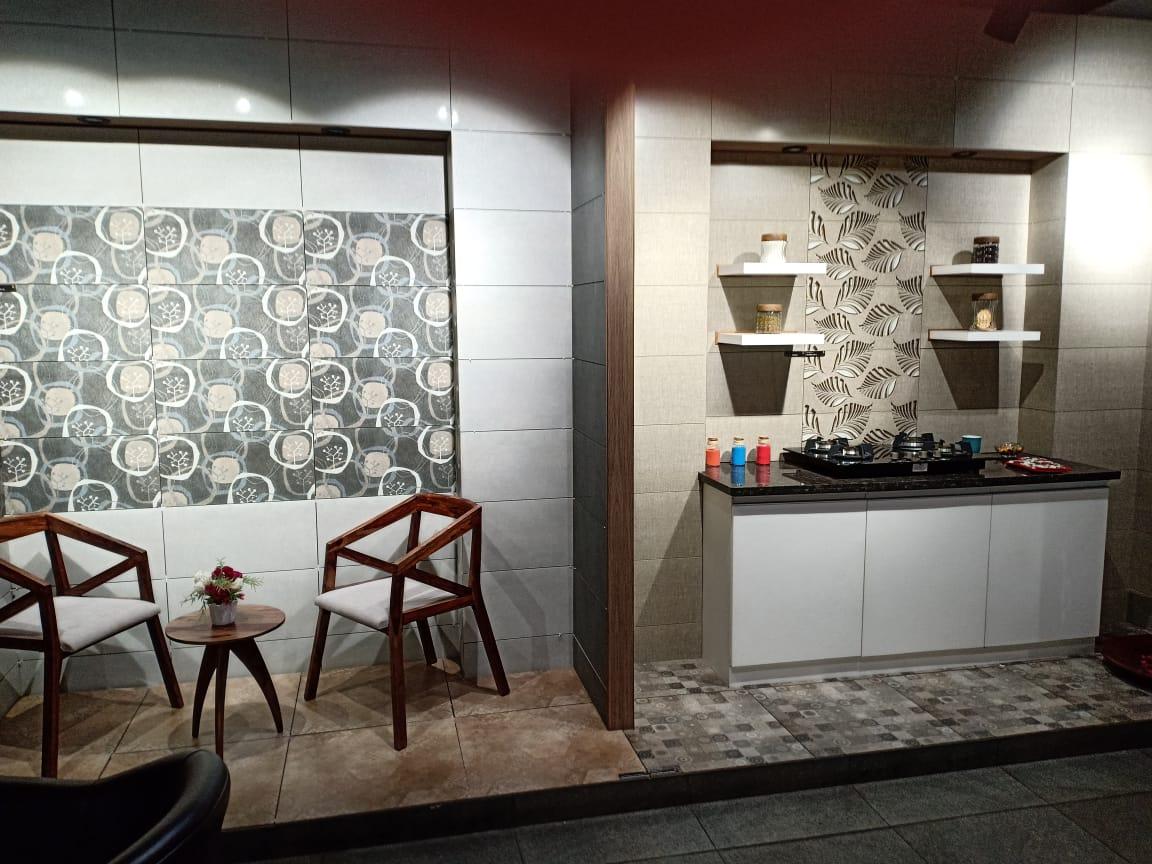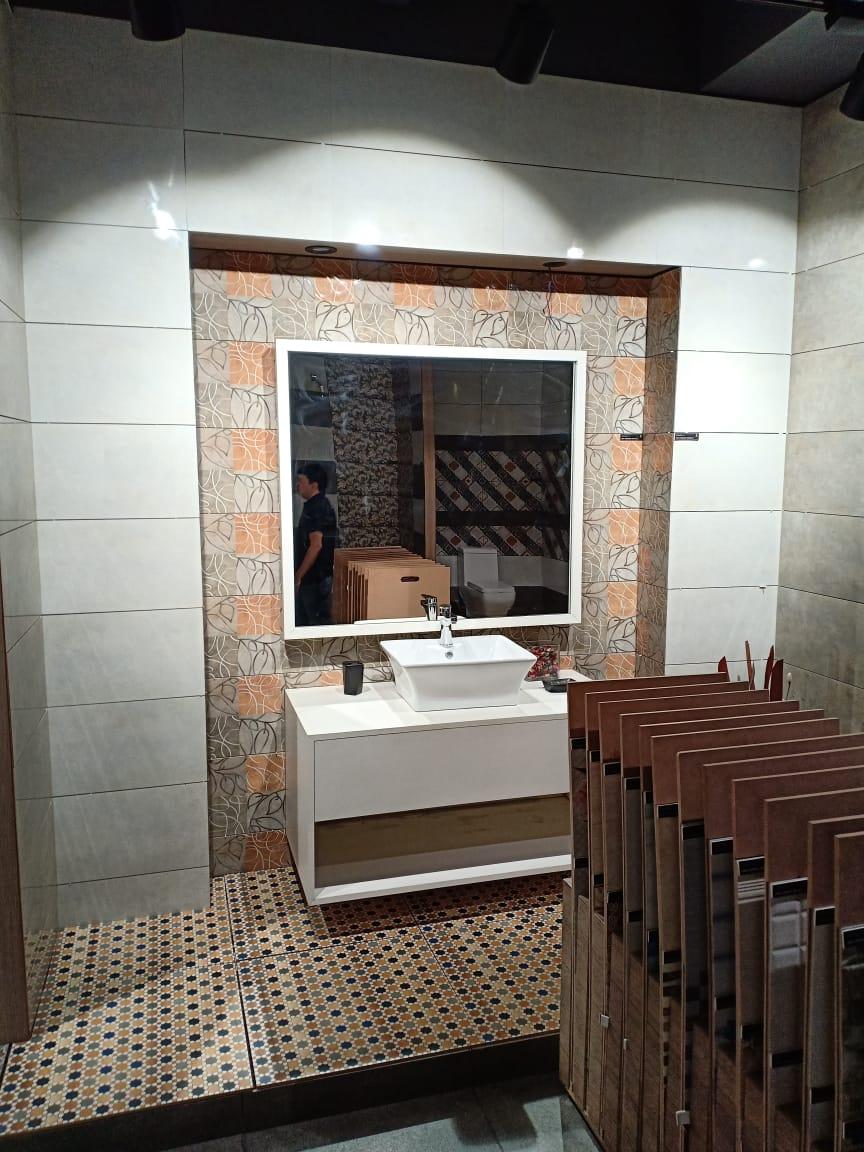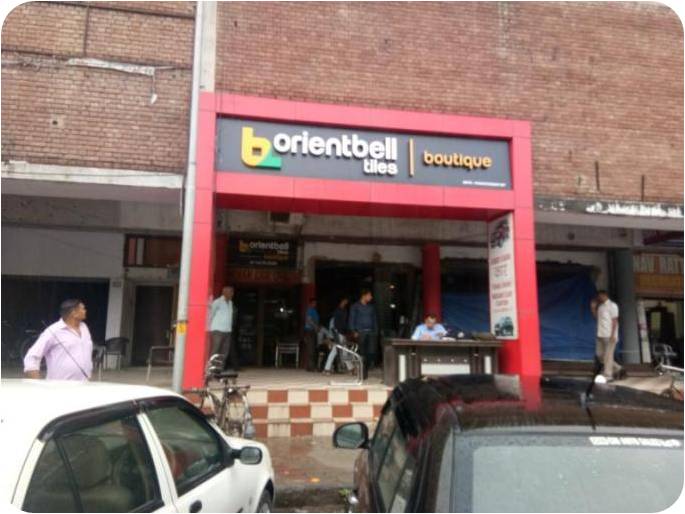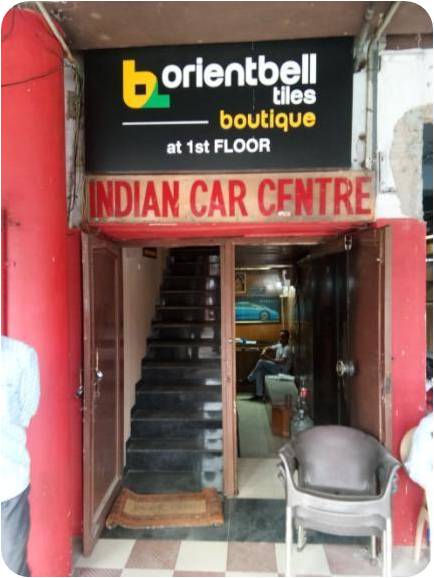 Signature Company Showrooms - Chennai
2nd floor New No.85, Old No.30, Maharaja Tower, Land Mark Ashok Pillar First Avenue , Ashok Nagar, Chennai, Tamil Nadu, 600083
Contact Person : P Pradeep
Phone : 8939677946

Architecture and designing dynamics changes when we reach down south with respect to colors, designs and sizes. To cater to our customers in Chennai and to solve all your tile buying queries, Signature Company Showroom of Orientbell Tiles is your one-stop destination. Walk-in to choose from latest tile trends in the world of interiors and exteriors crafted with best quality material the Signature Showroom is answer to all your tile needs.
Be it tile experts to assist you choose tiles for your spaces to visualization services like QuickLook and Trulook to help you finalise tiles even before you buy. The store is spacious to accommodate your clients if you are an architect or a builder to help them choose tiles. With parking facility available, it is an experience which will be a hassle free one.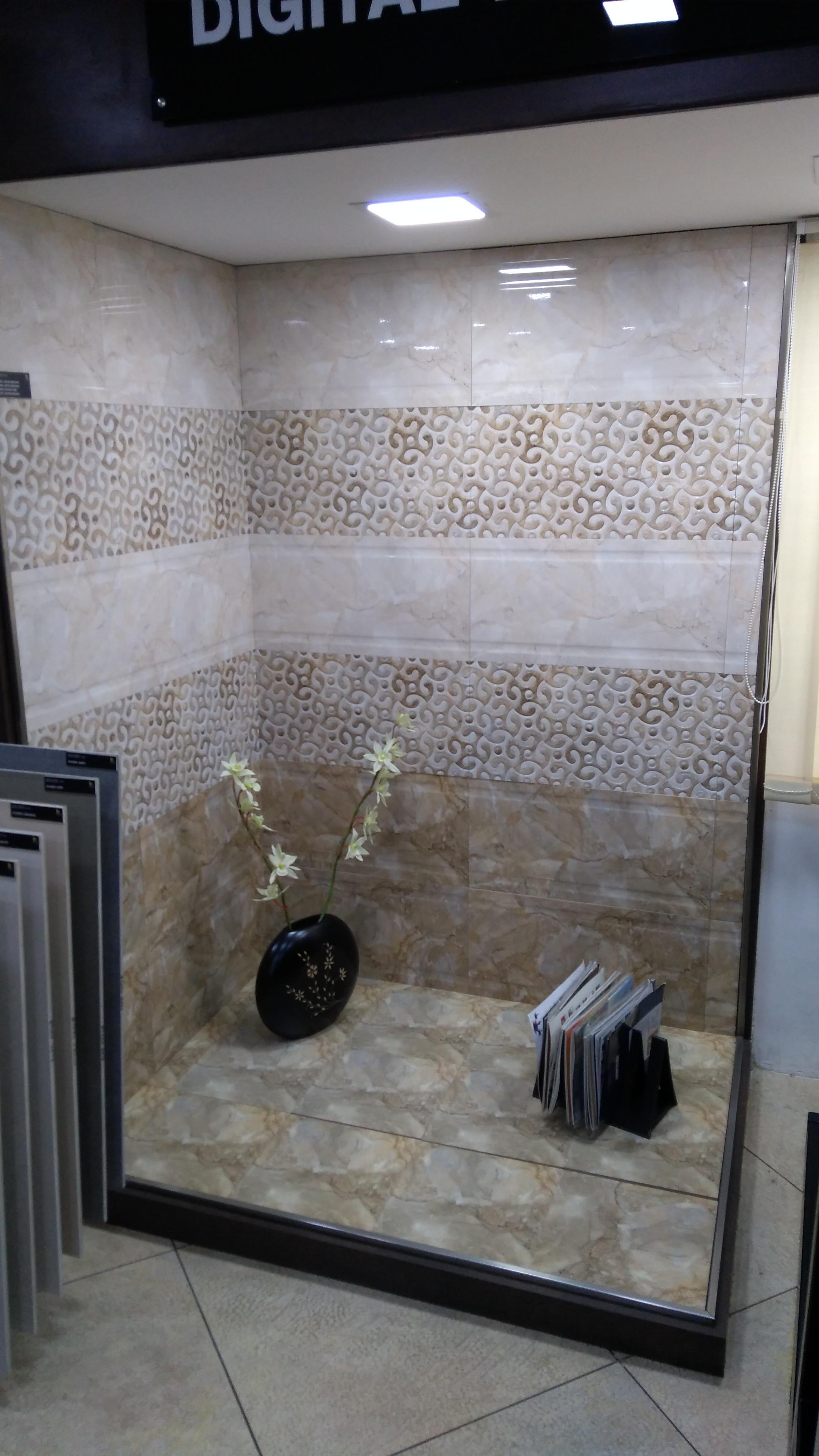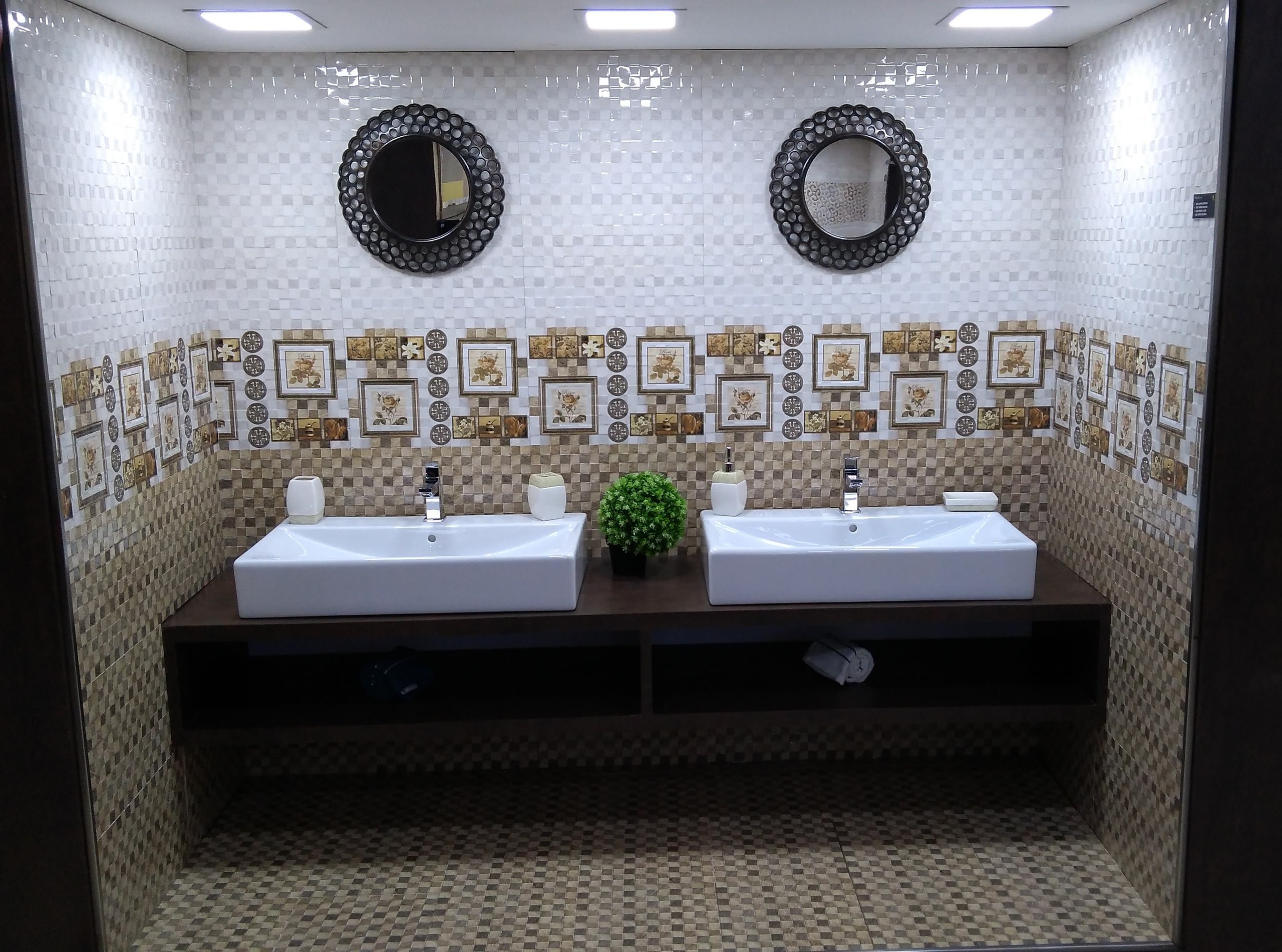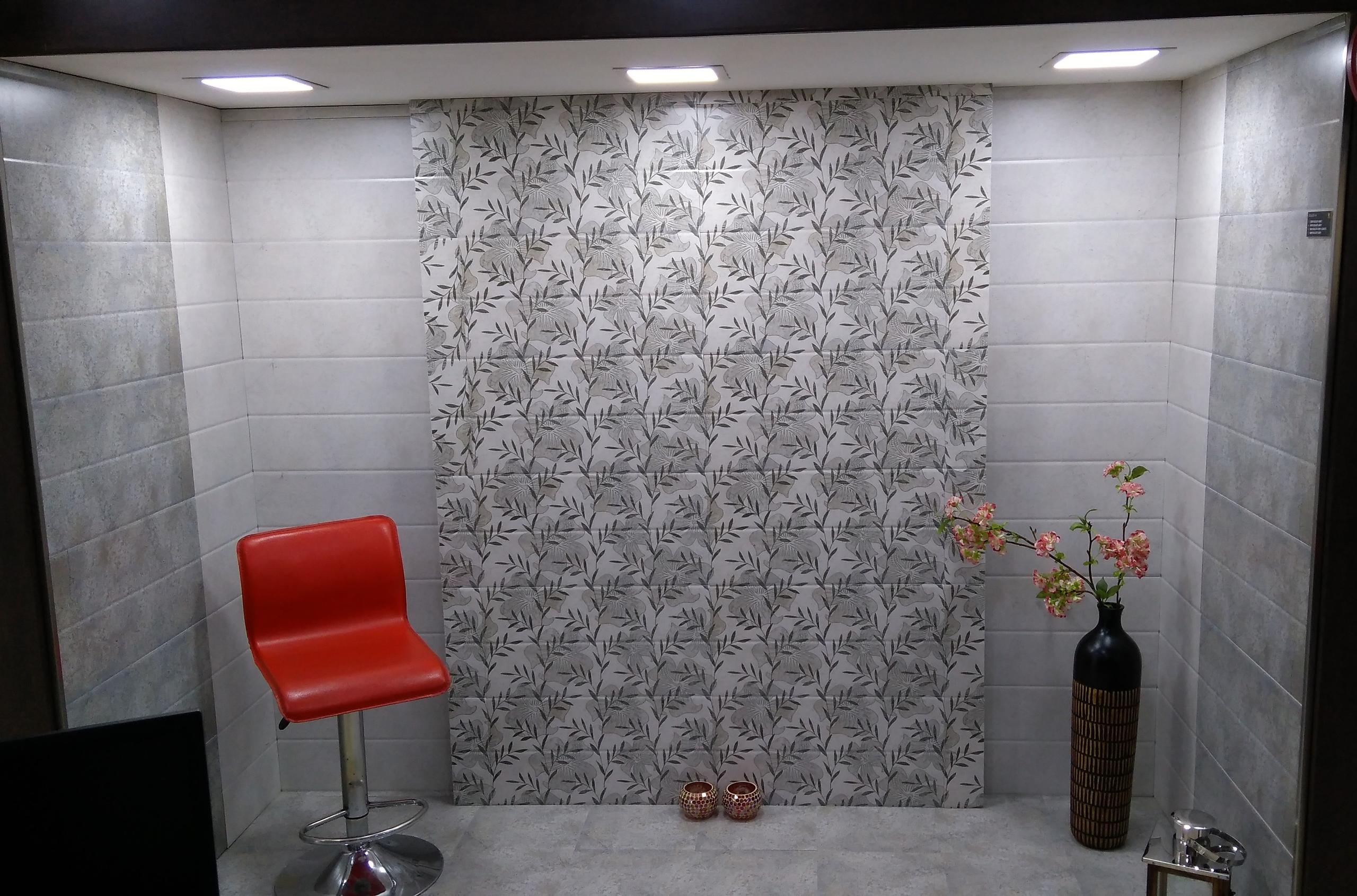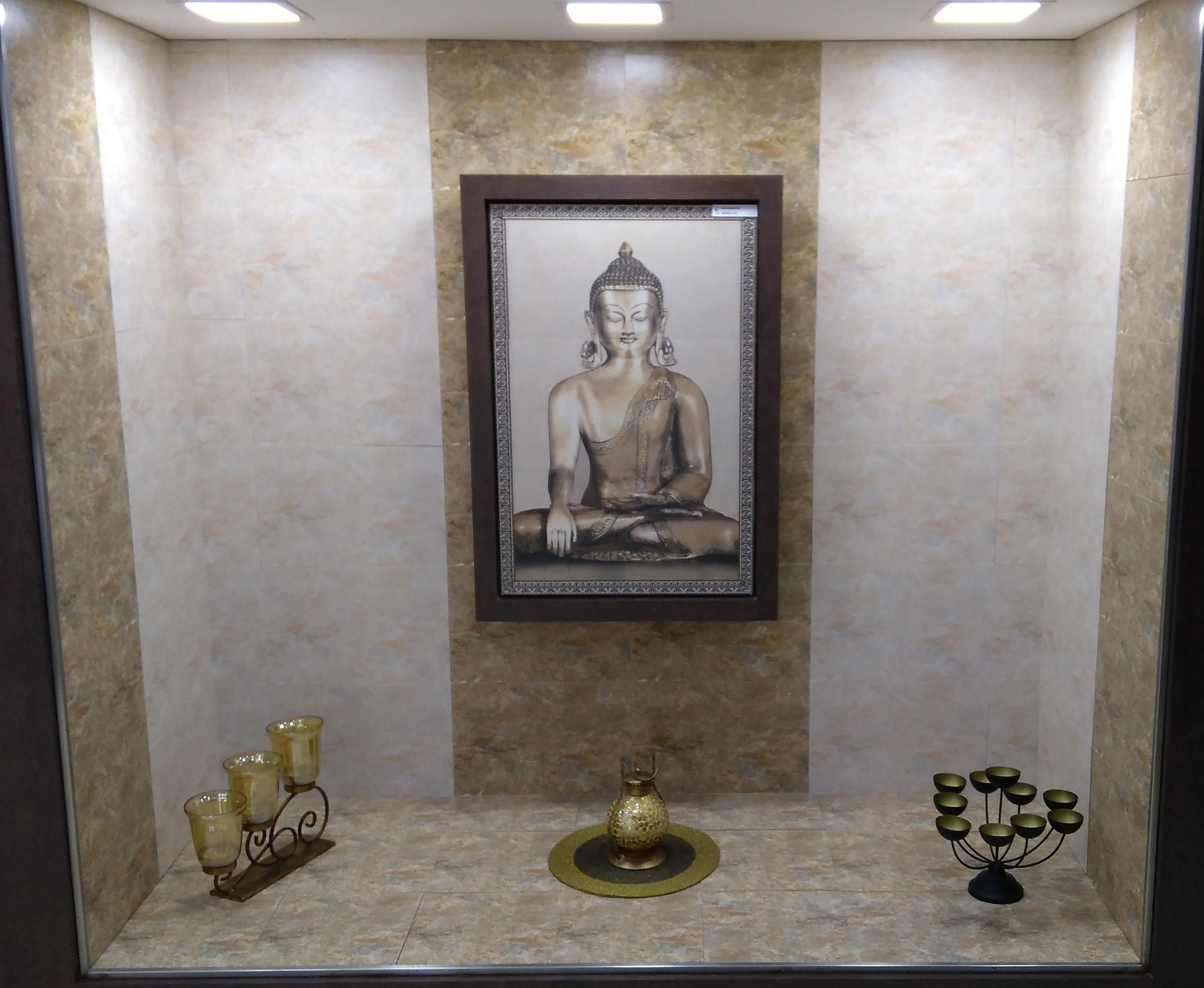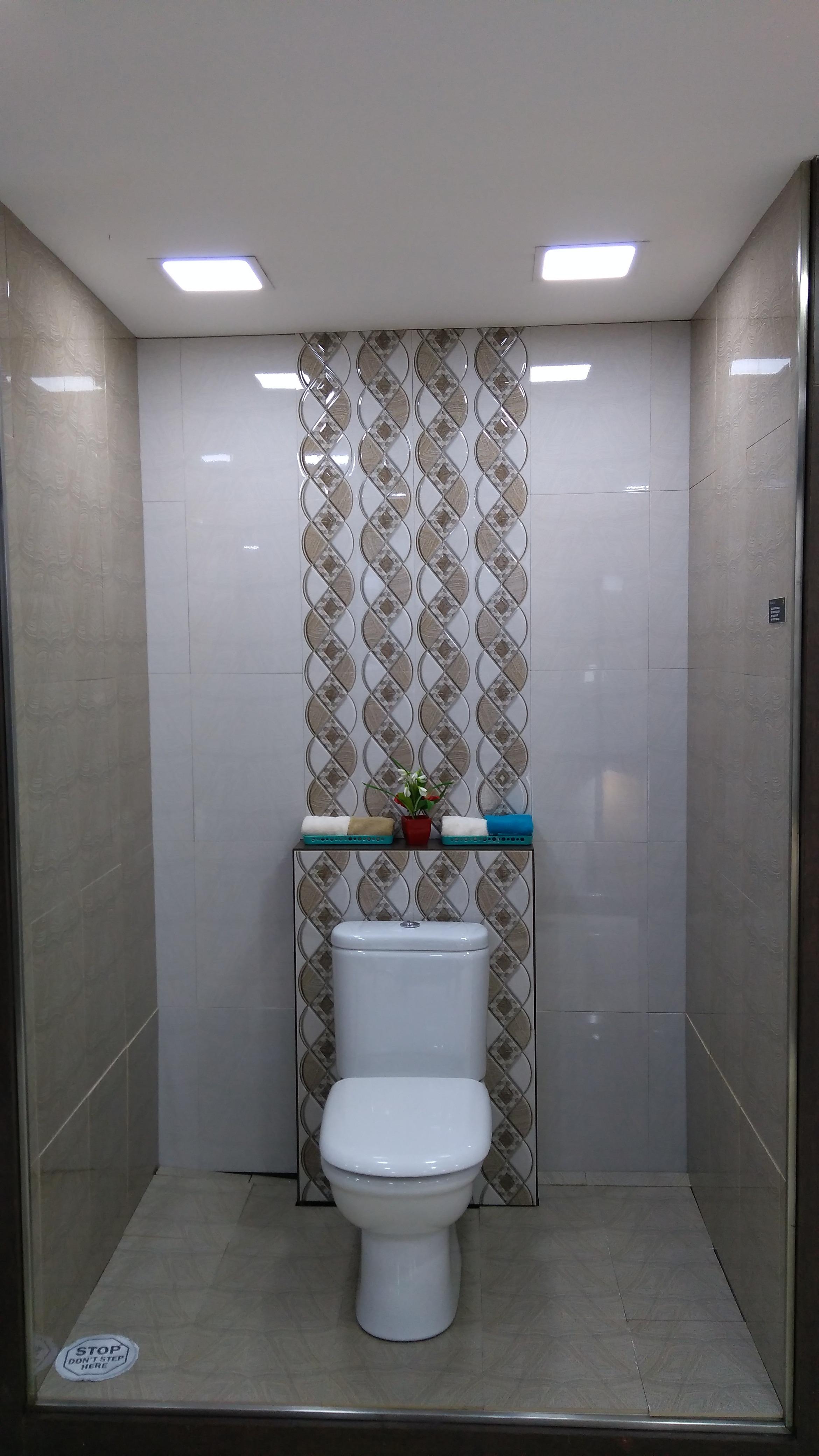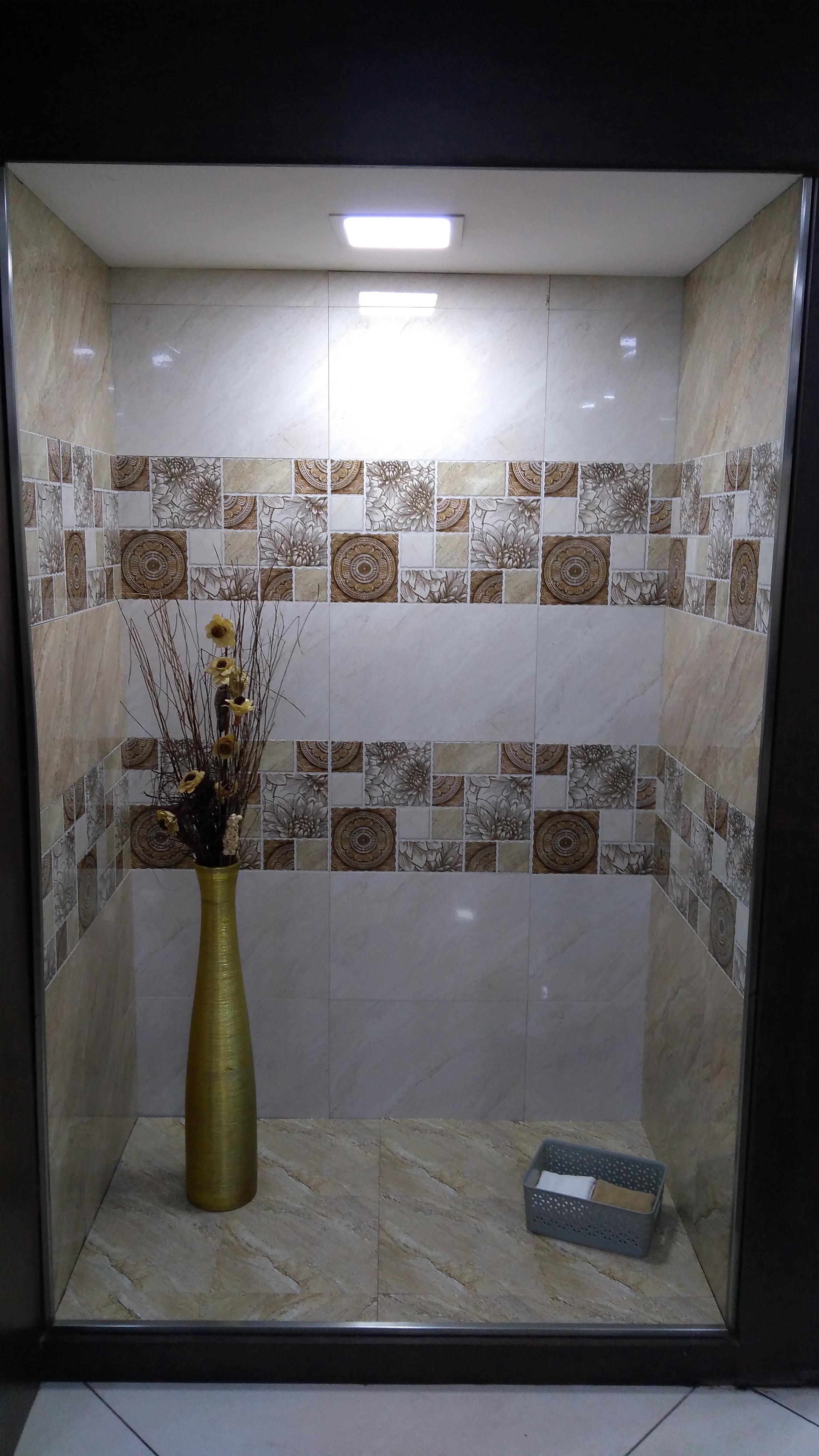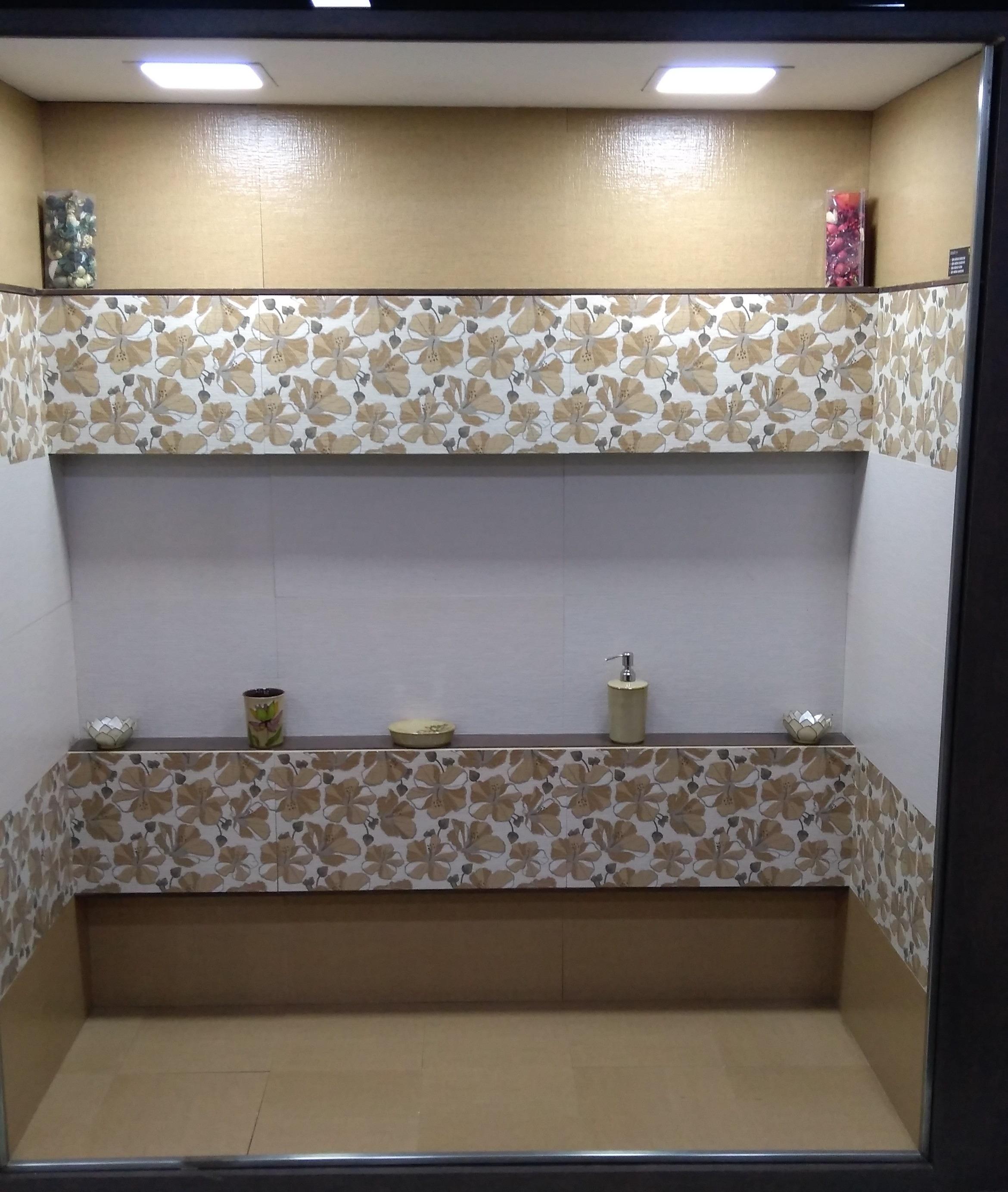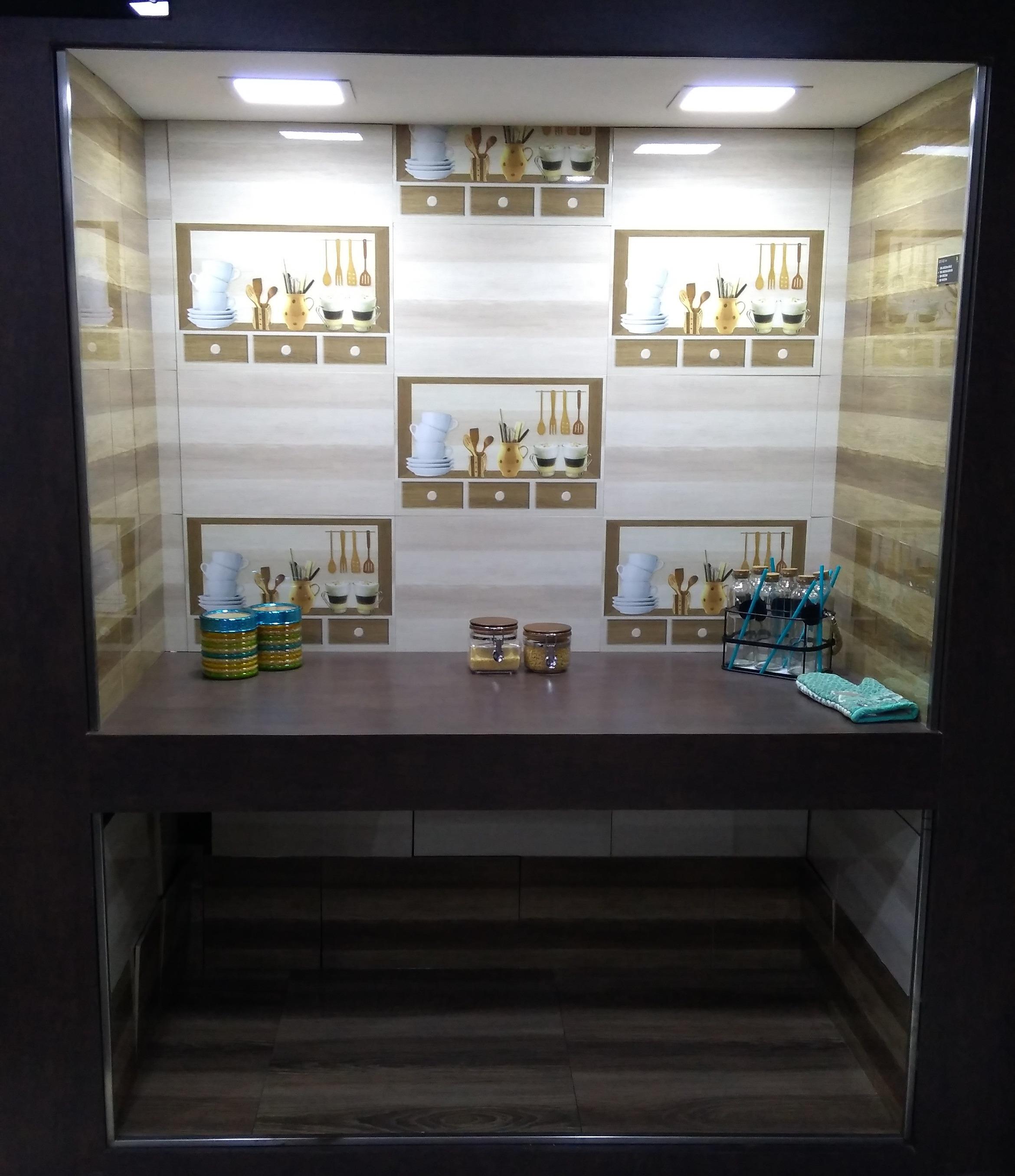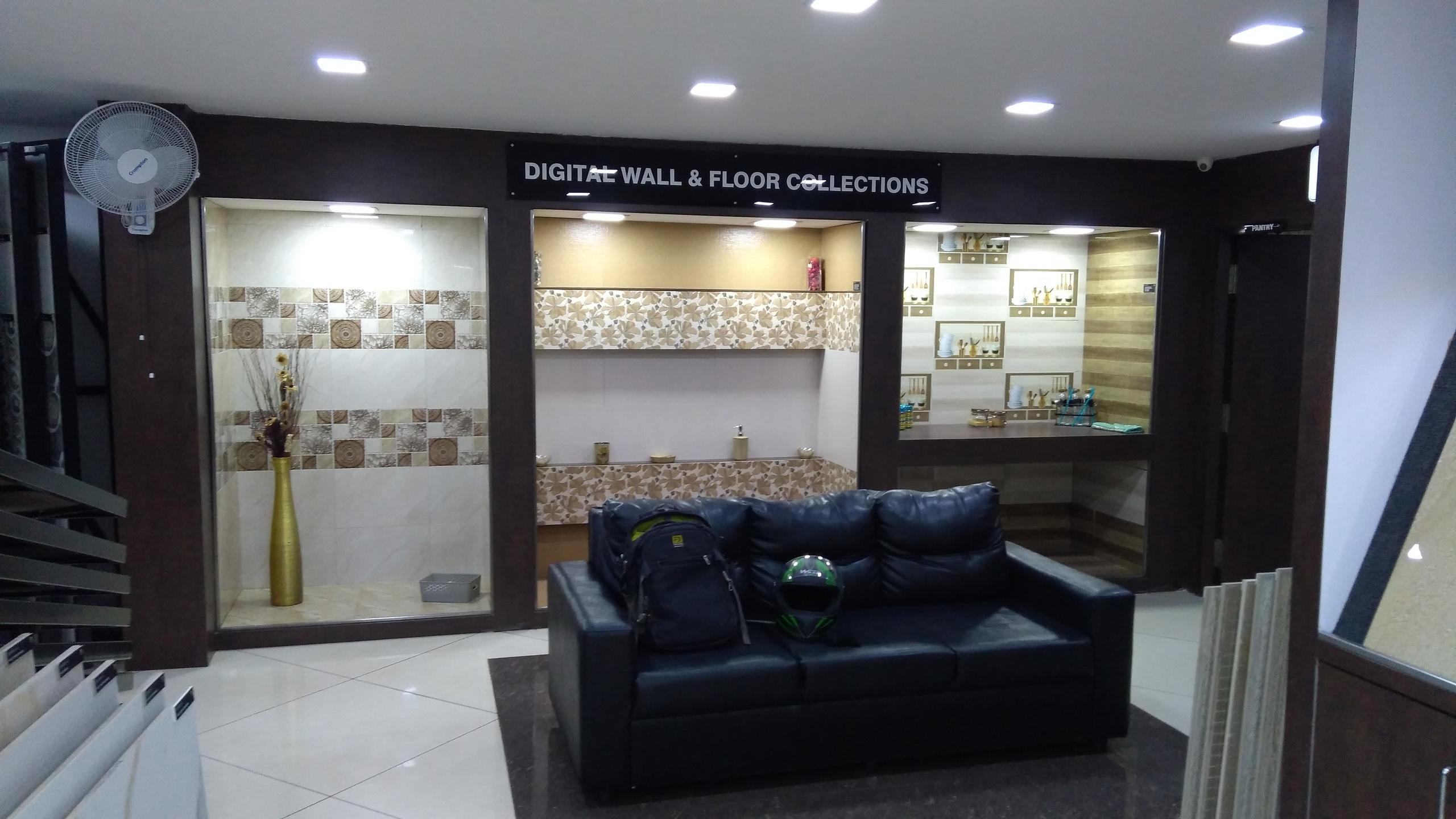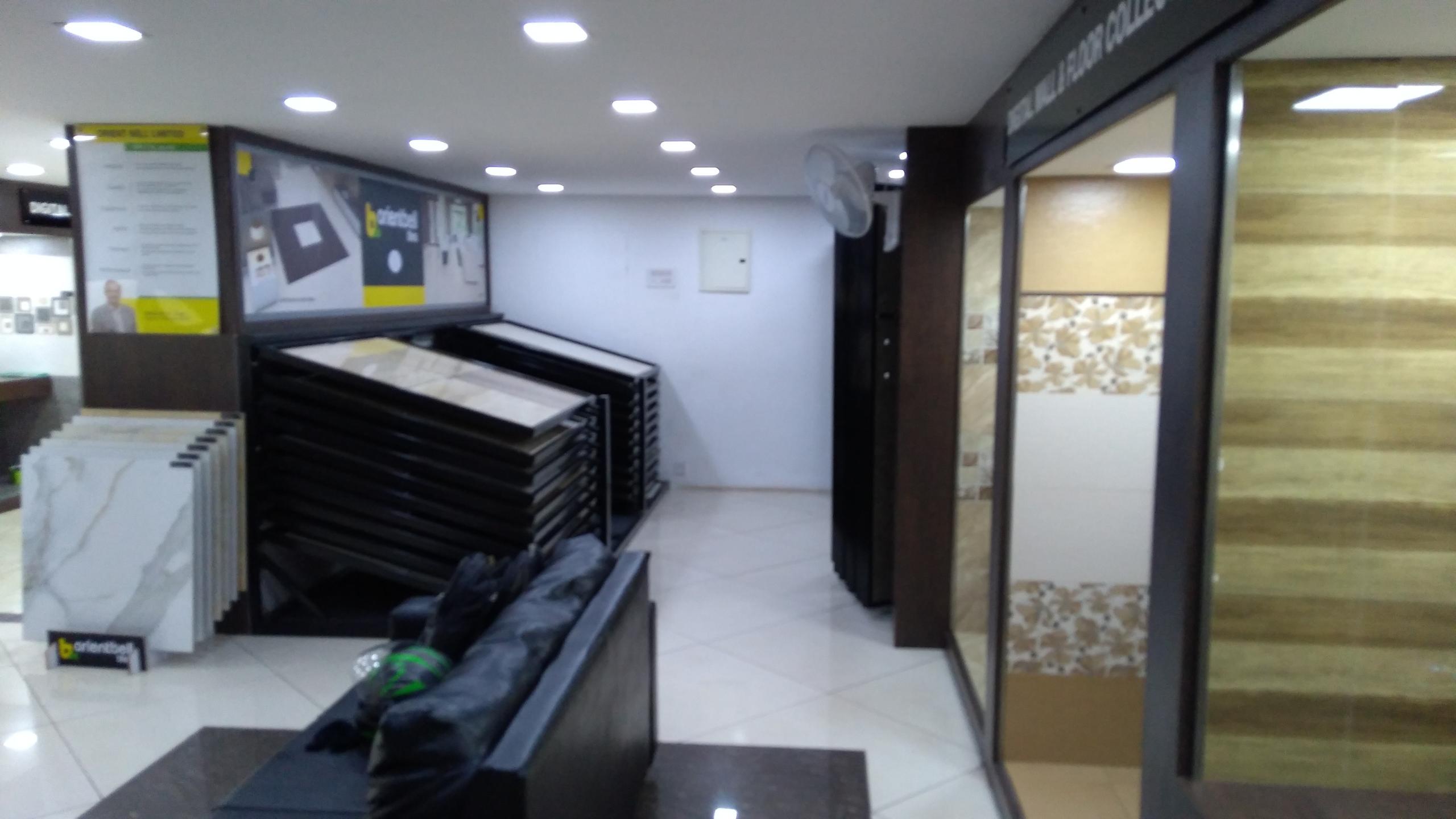 Signature Company Showrooms - Coimbatore
11, Venkatasamy road (East) R.S.Puram, Coimbatore, Tamil Nadu, 641002
Contact Person : Alaguraja Muthuraj
Phone : 8979941666

A two-floored showroom stands tall opposite Siemens showroom. Our Signature company showroom is easy to figure out. Find latest designs and trends at our Signature showroom. Our customers love the display and the ease of selecting tiles by space. What works even better are the mockups, kitchen and bathroom mockups are a blessing for so many walk-ins who don't know what tile or which tile to buy. These mock ups have tiles laid in not just one but multiple patterns to help you visualize your own spaces.
That is not it, our tile experts' guidance through and through help our retail and professional walk-ins select tiles wisely. The tile buying journey which often looks tedious has been simplified using our technology innovation. Now visualize your preferred spaces with tiles of your choice in 3 simple steps with our exclusive technology – QuickLook or request for TruLook by simply providing pictures or dimensions of your space and let our expert designers help you visualize your space with tiles of your choice.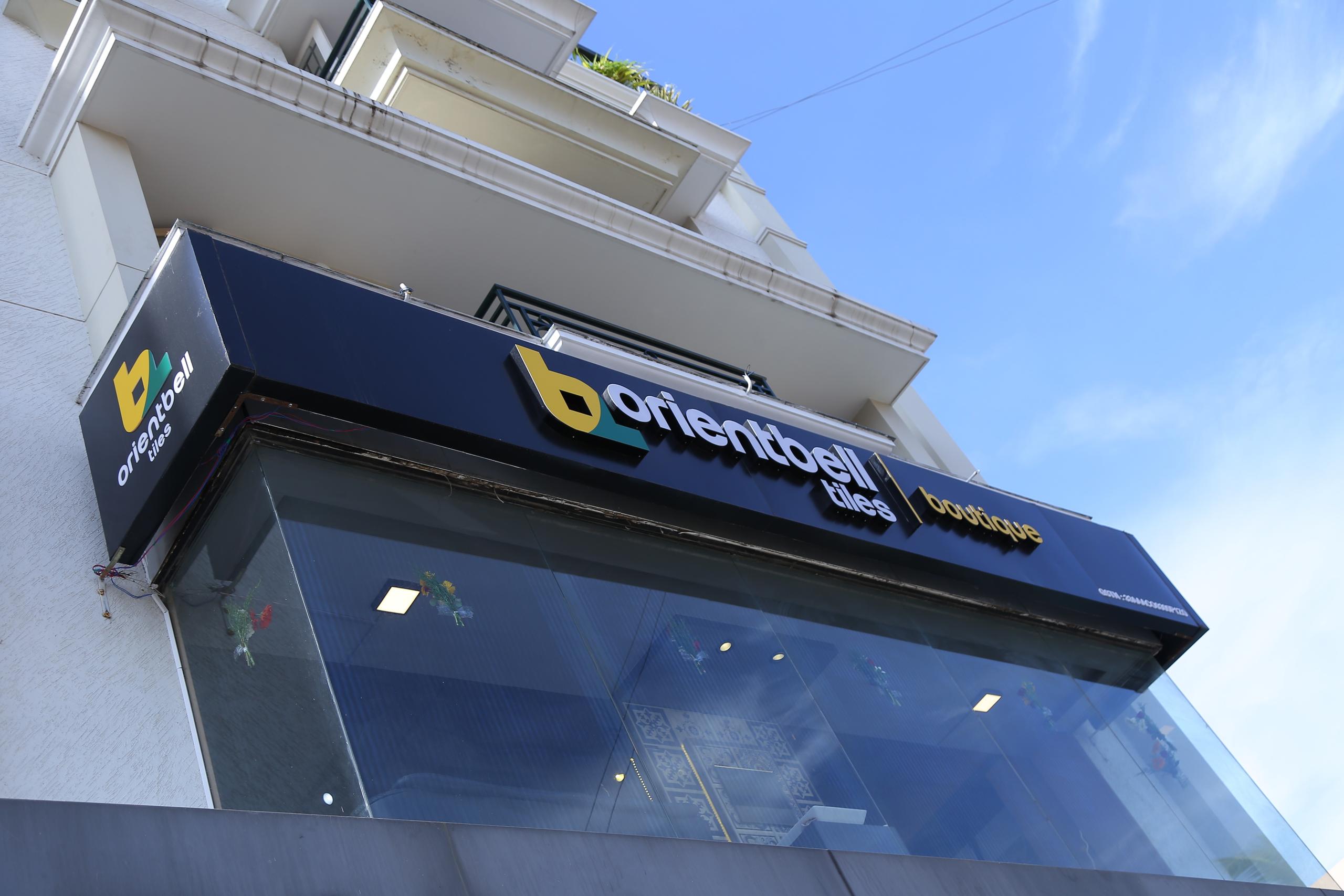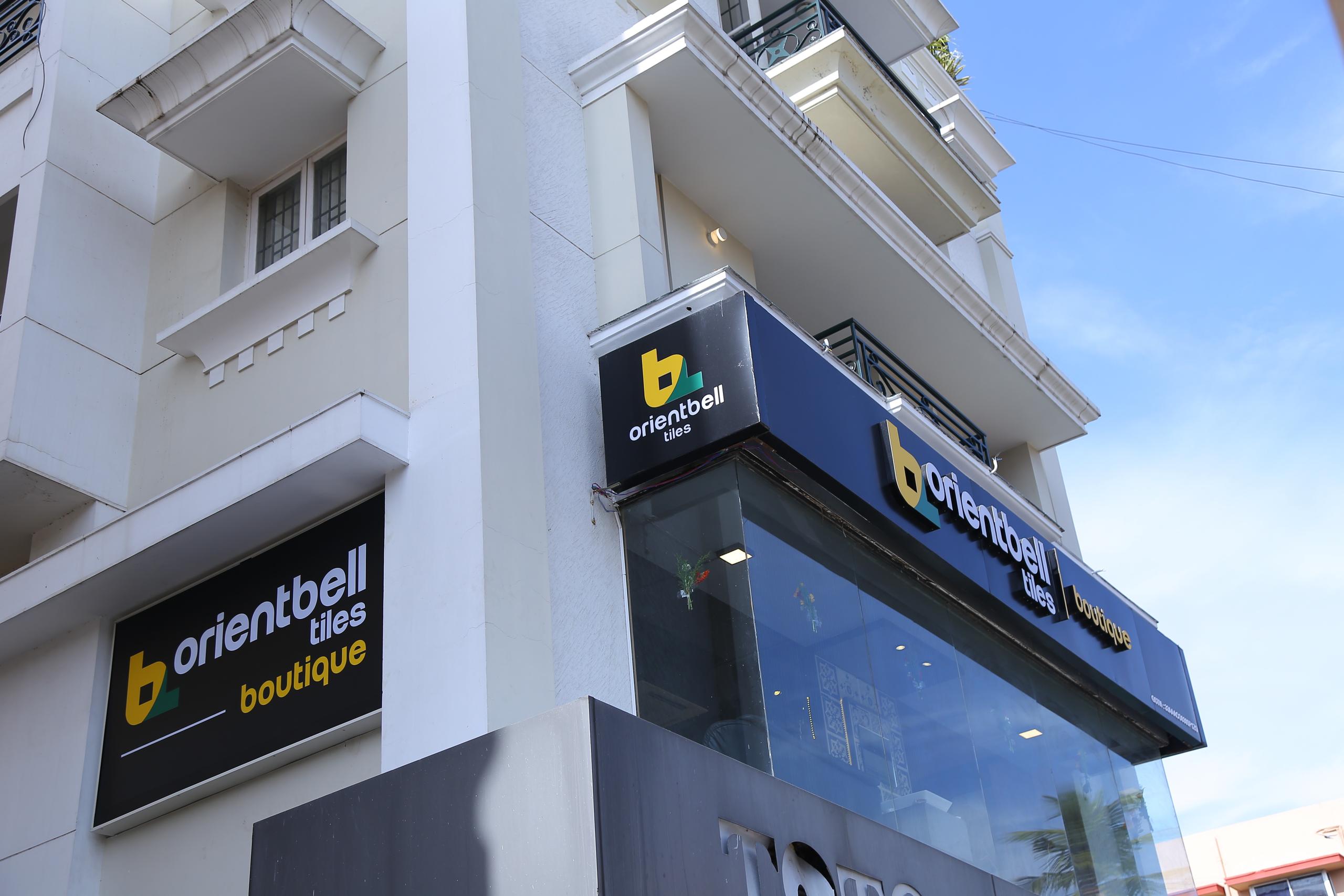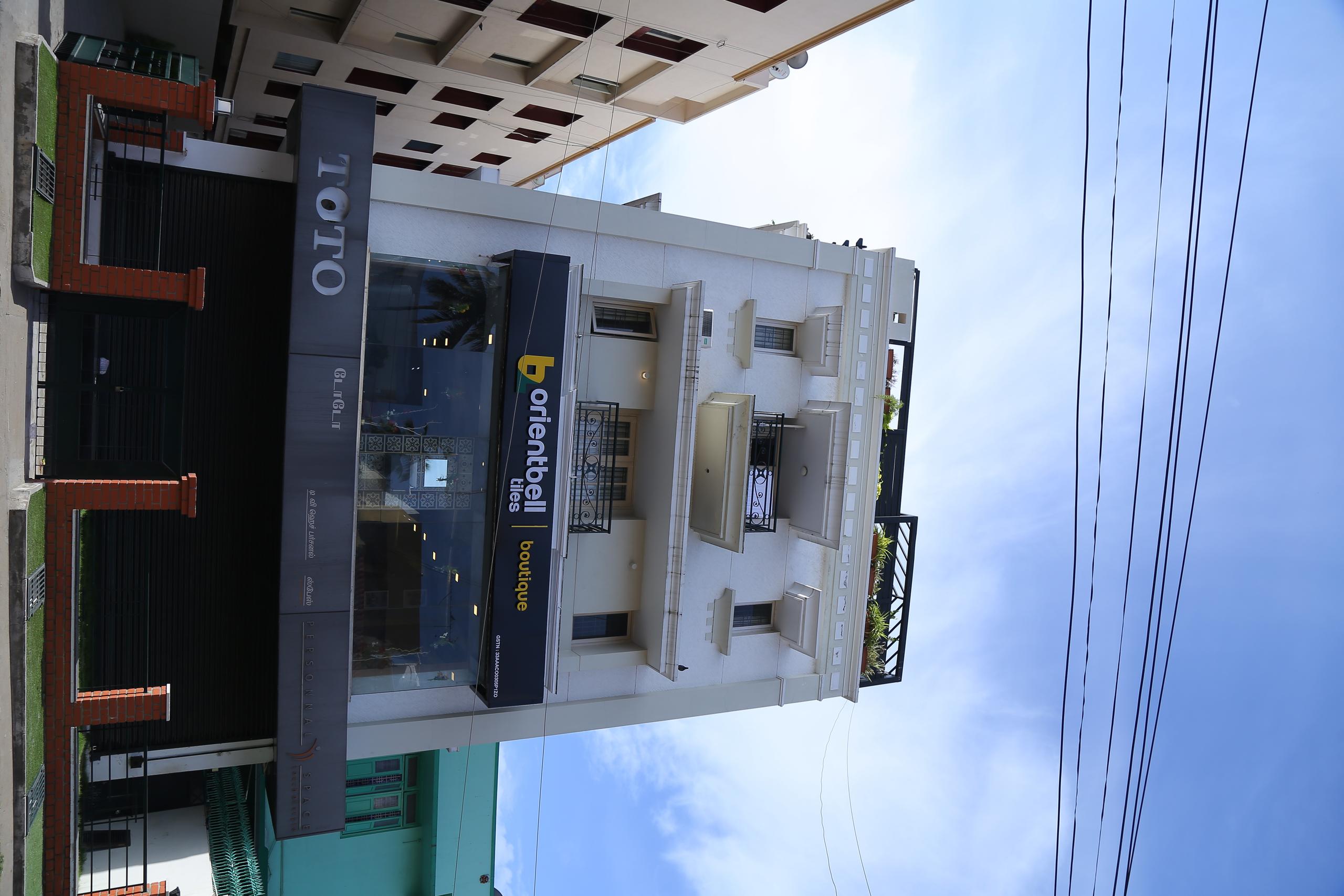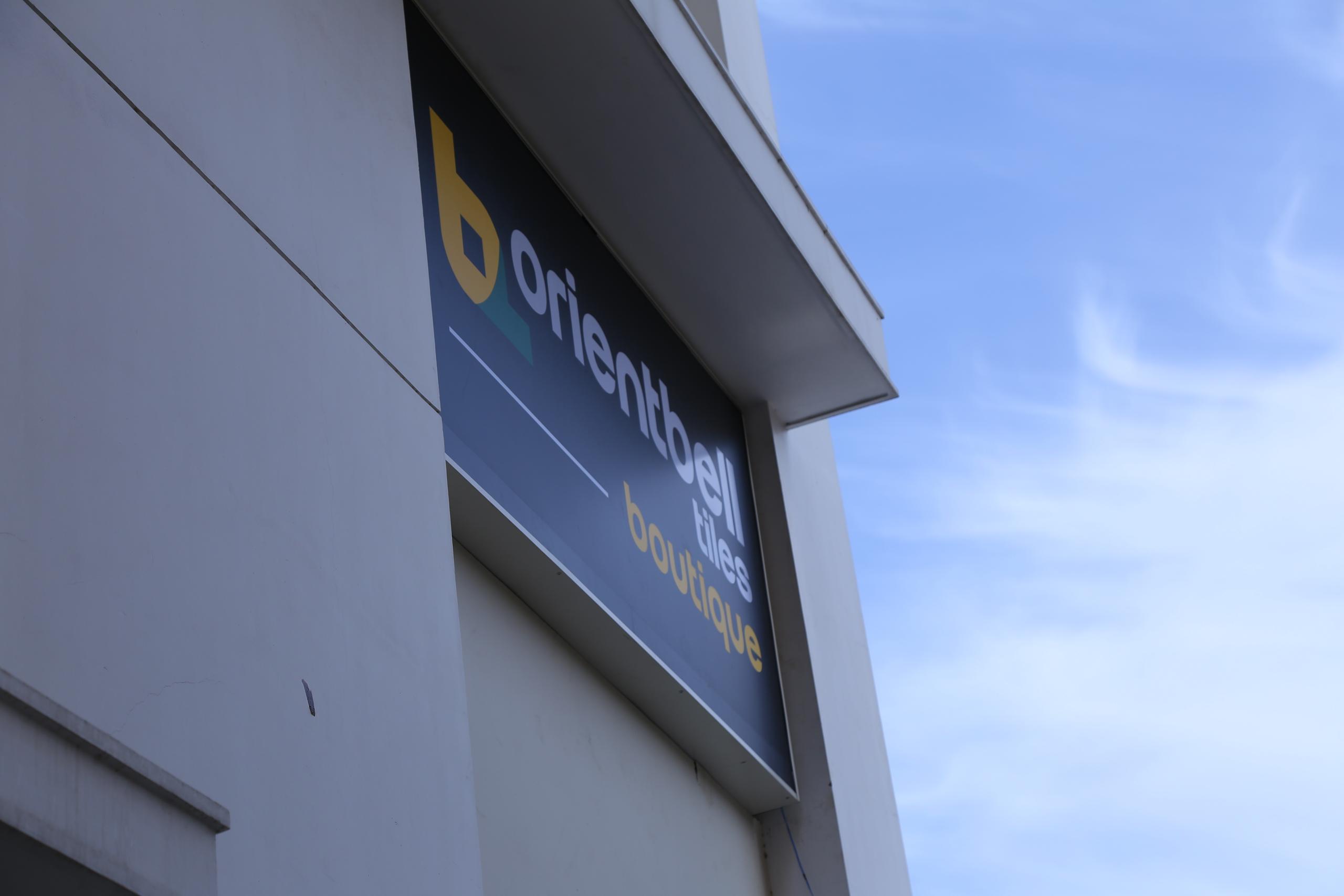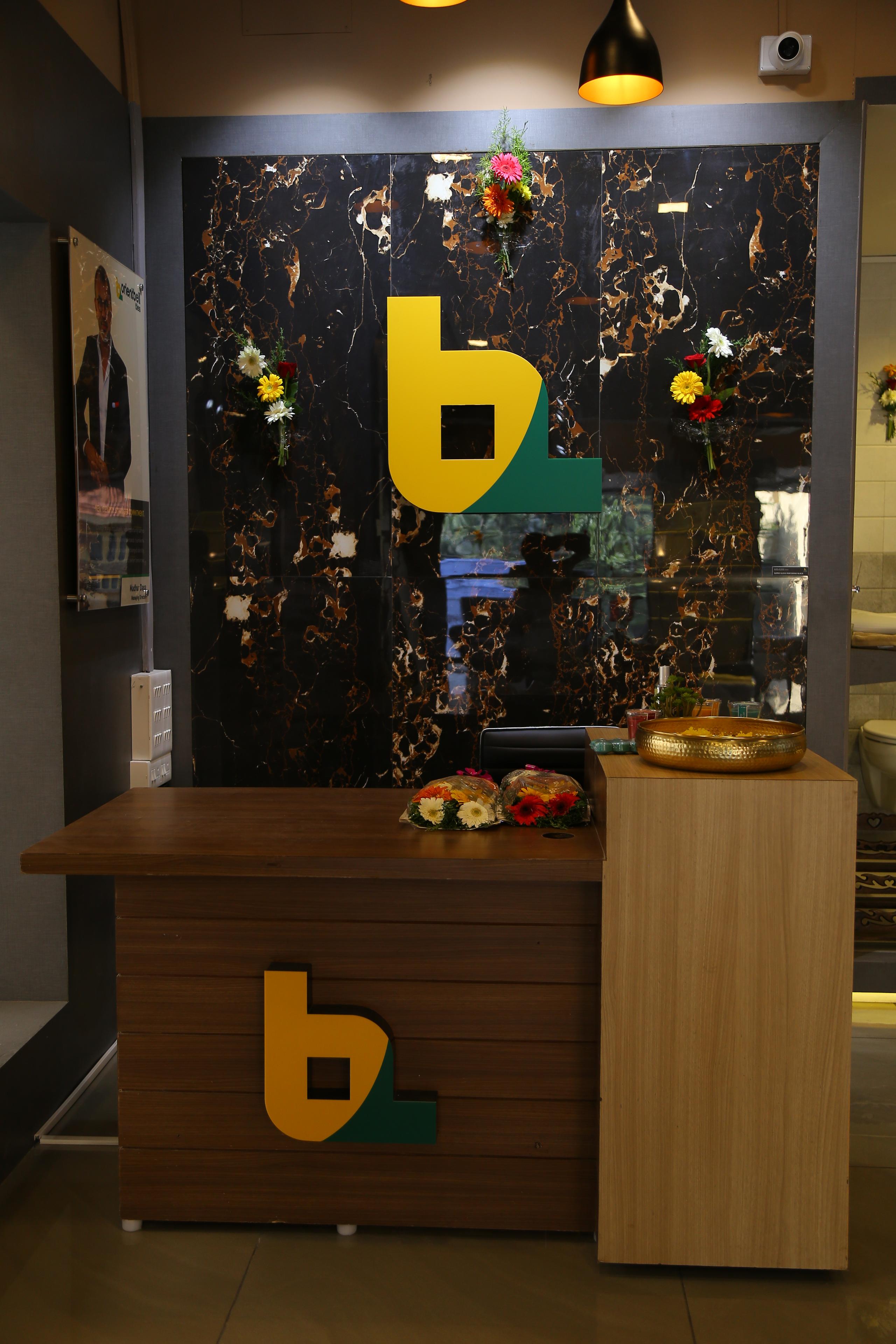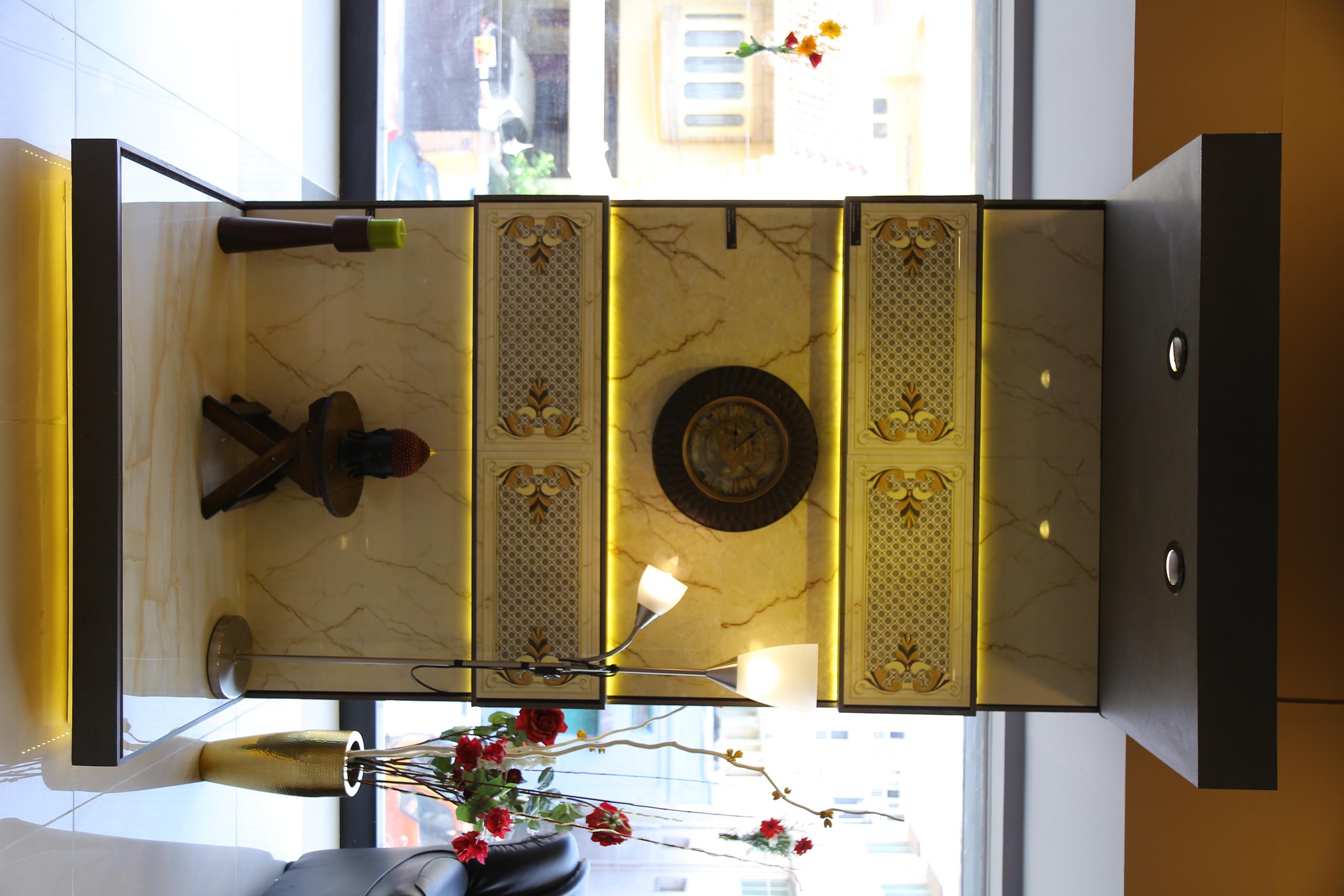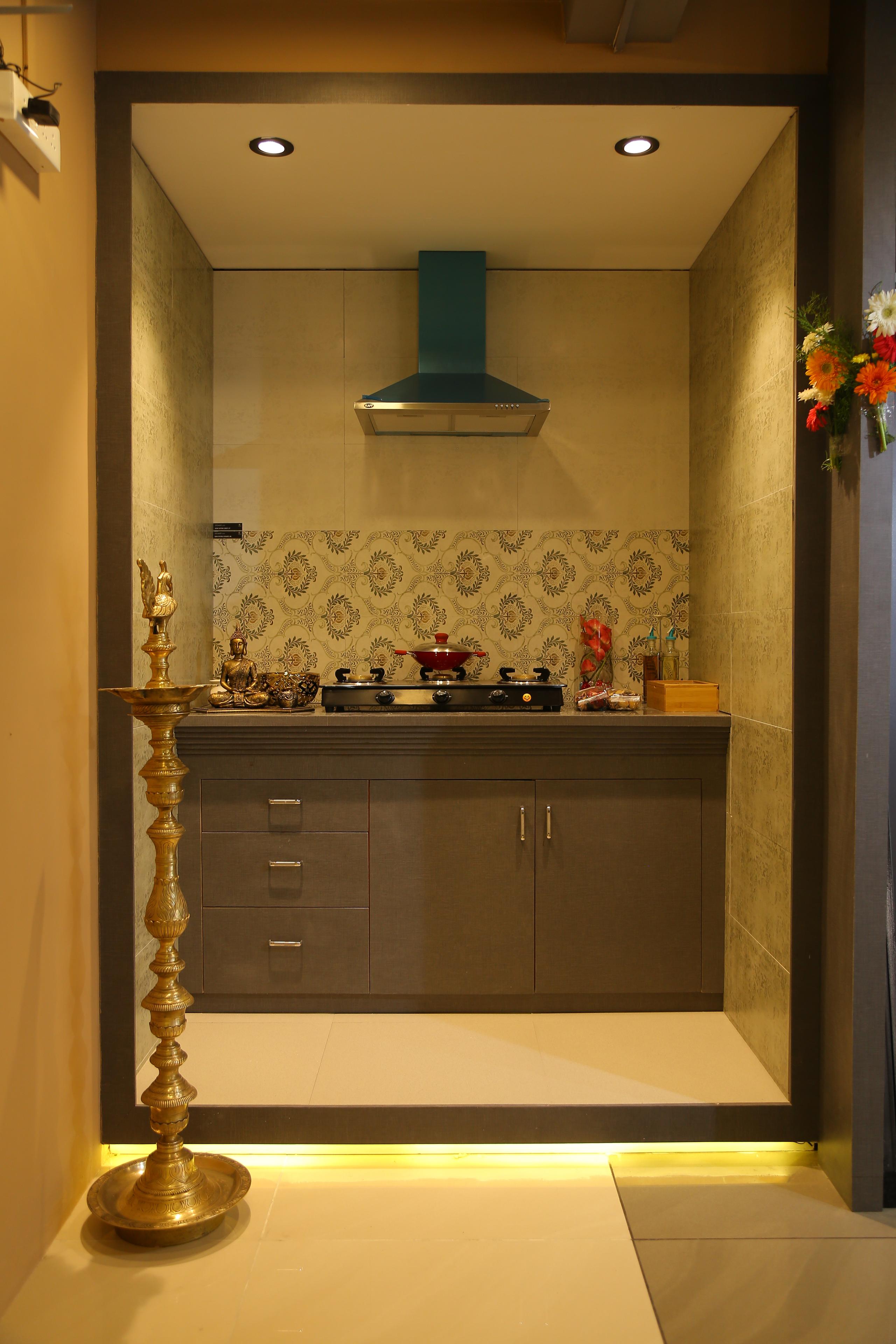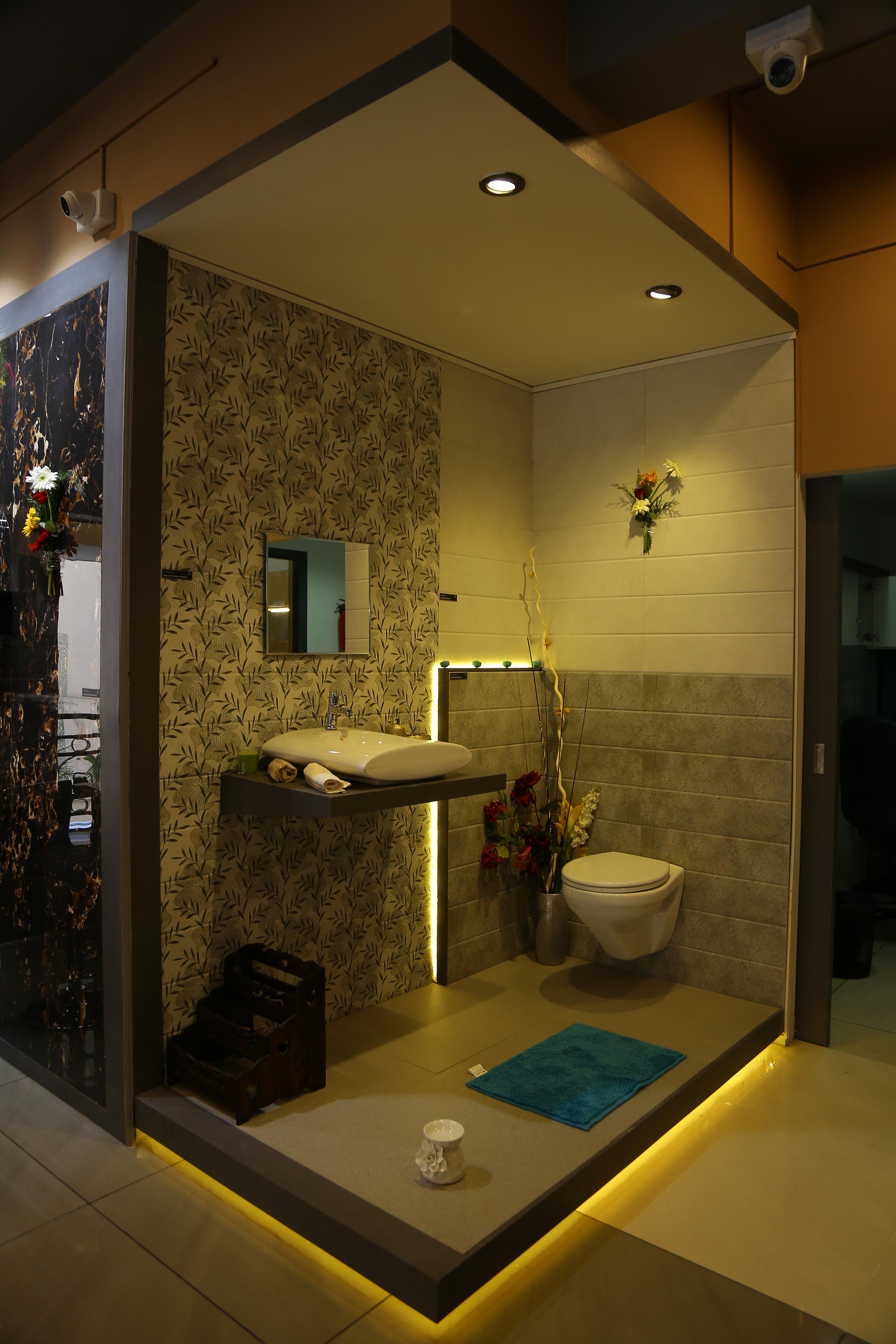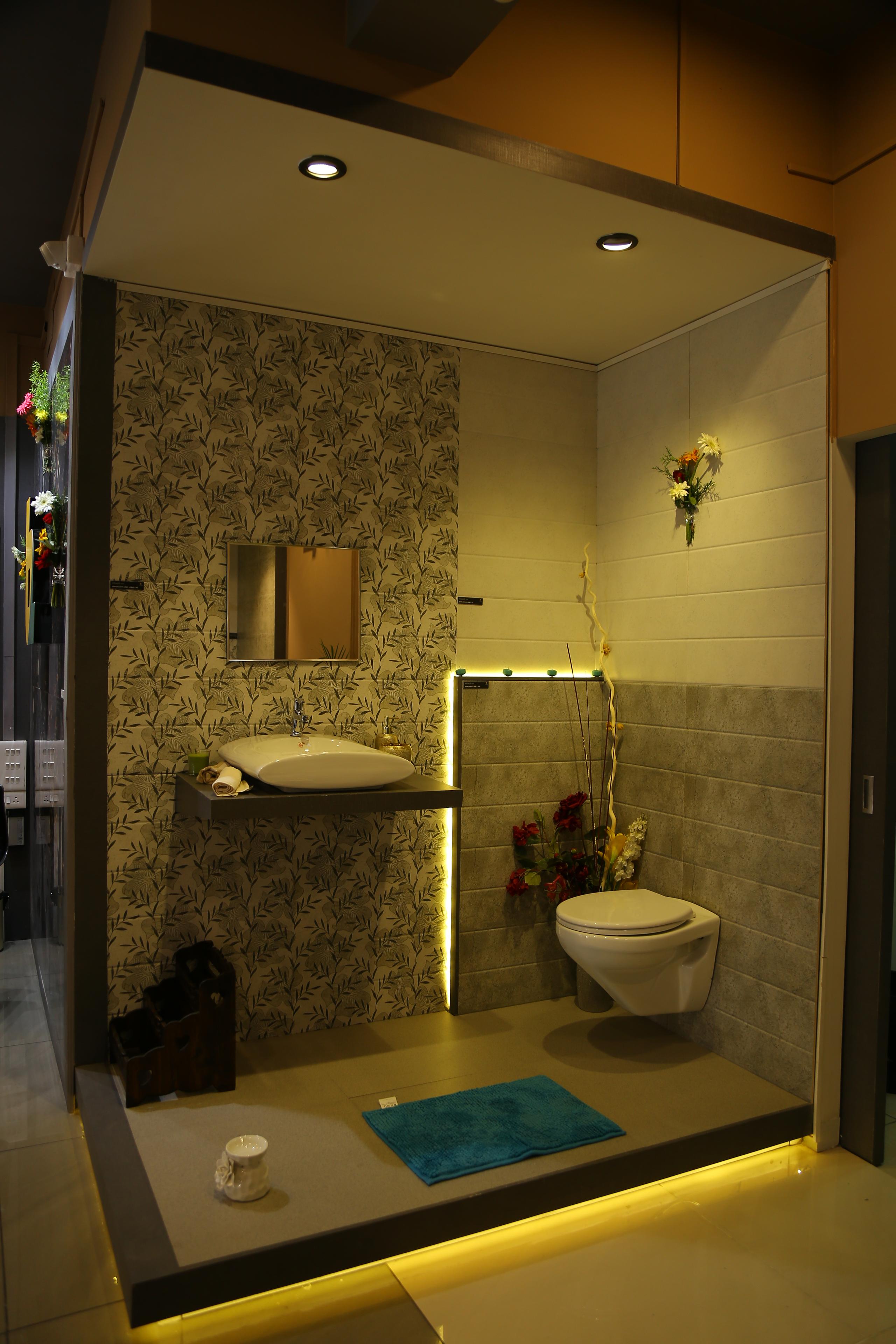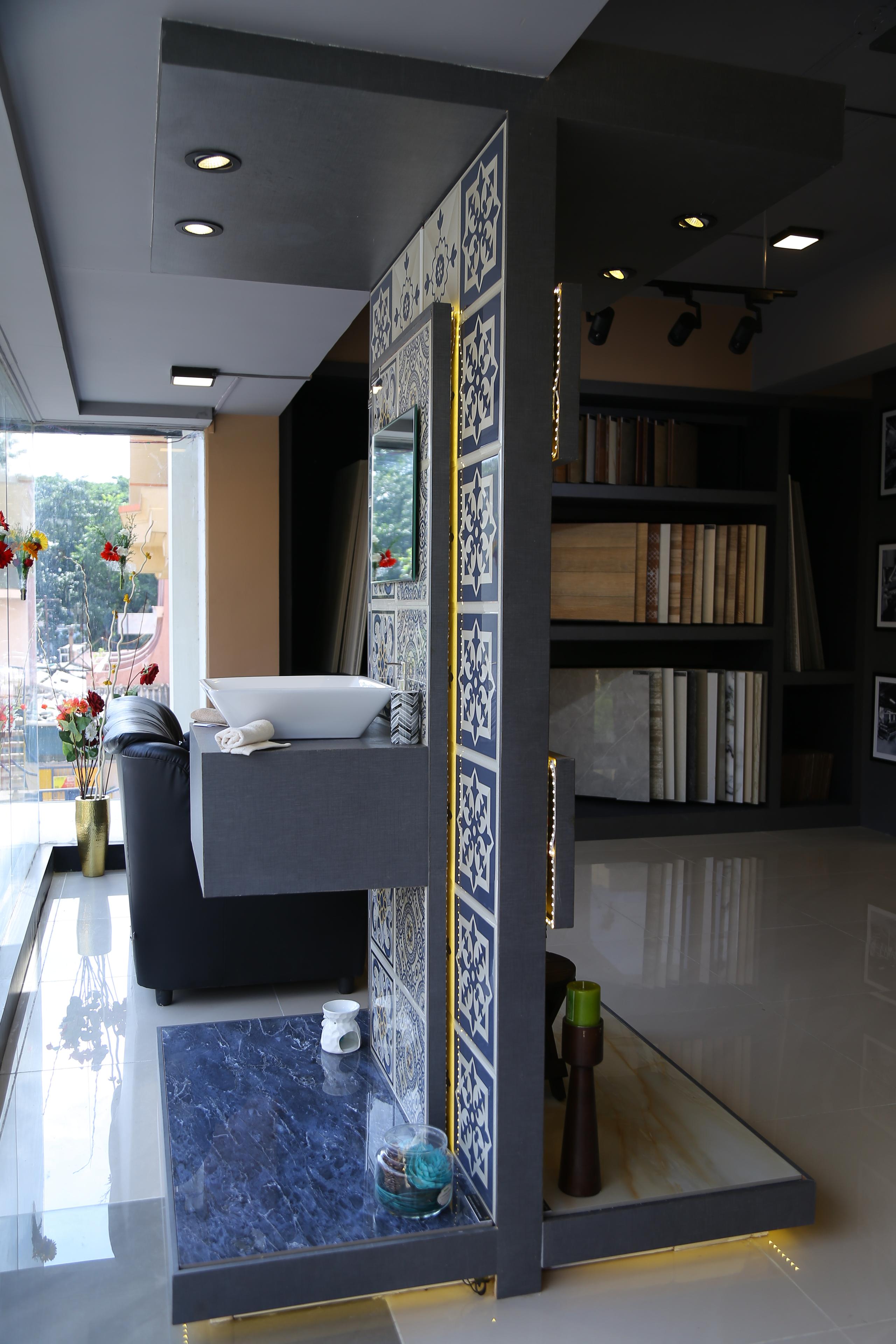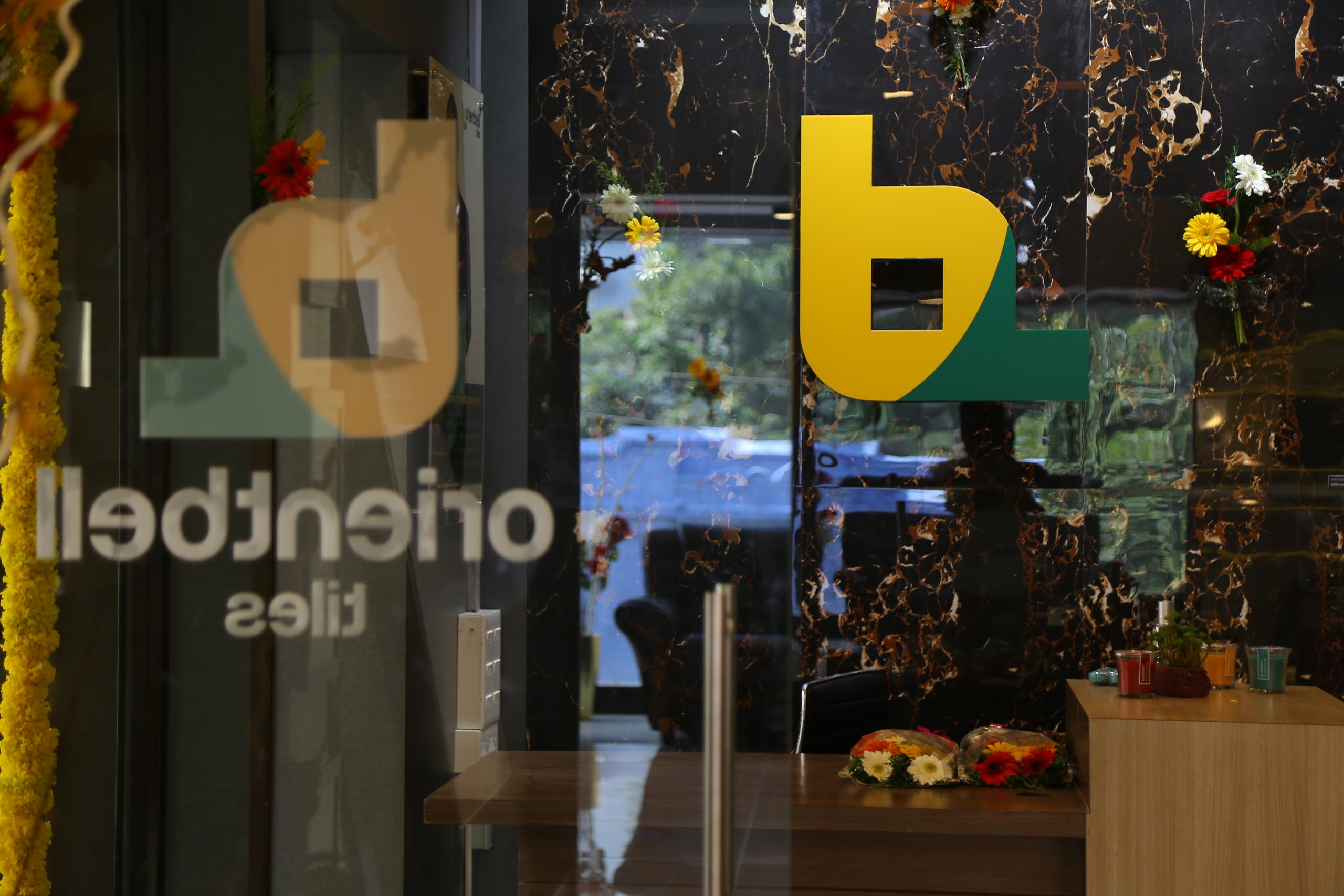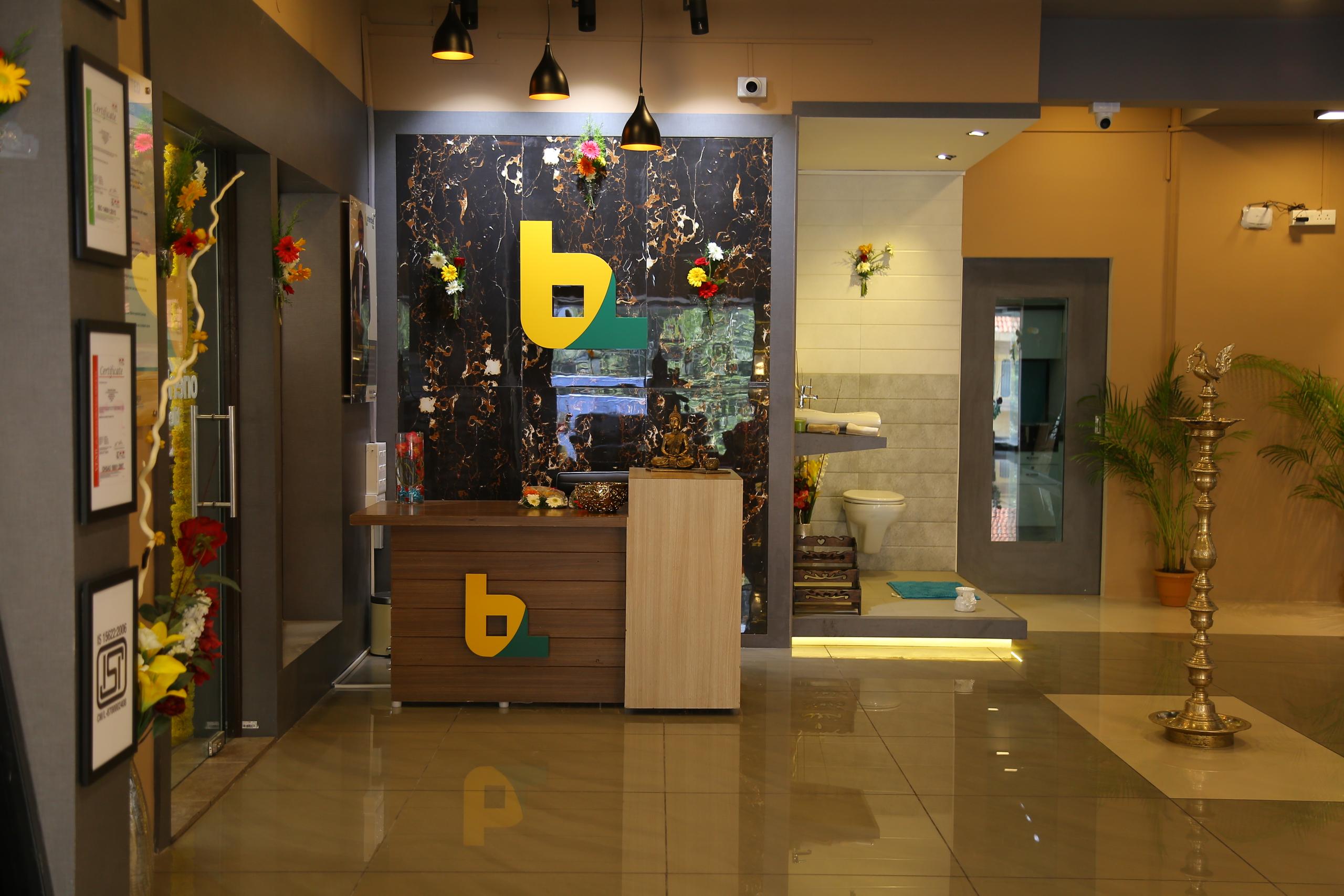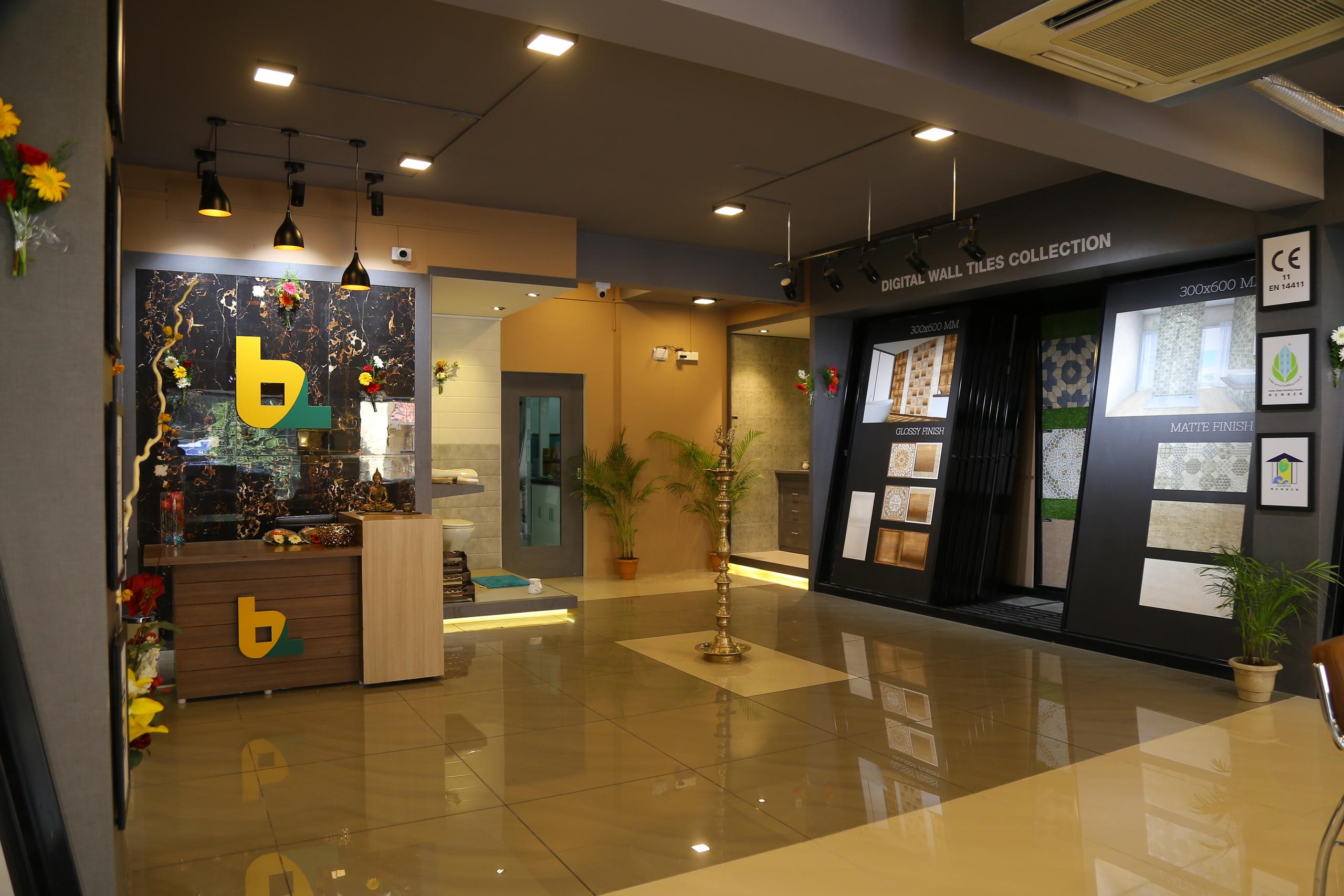 Signature Company Showrooms - Dehradun
Duggal Complax Nr. Kamla Place Hotel GMS Road, Dehradun, Uttarakhand, 248001
Contact Person : Shubhangi Dwivedi
Phone : 74285-94144

The Doon valley is known for either its breath-taking landscapes or Signature Company Showrooms where breath-taking designs, styles in colours and sizes of your choices are available under one-roof. With latest tile trends and classic designs, our Dehradun showroom is often visited by architects, builders and contractors for their big and small projects. Our retail customers find our doon store to be a boon as they can seek expert advice for their spaces. The mockups of kitchen, bathroom with our bestselling tiles are laid in multiple patterns and our tool QuickLook to visualize their spaces in 3 simple steps making their tile buying journey a smooth one.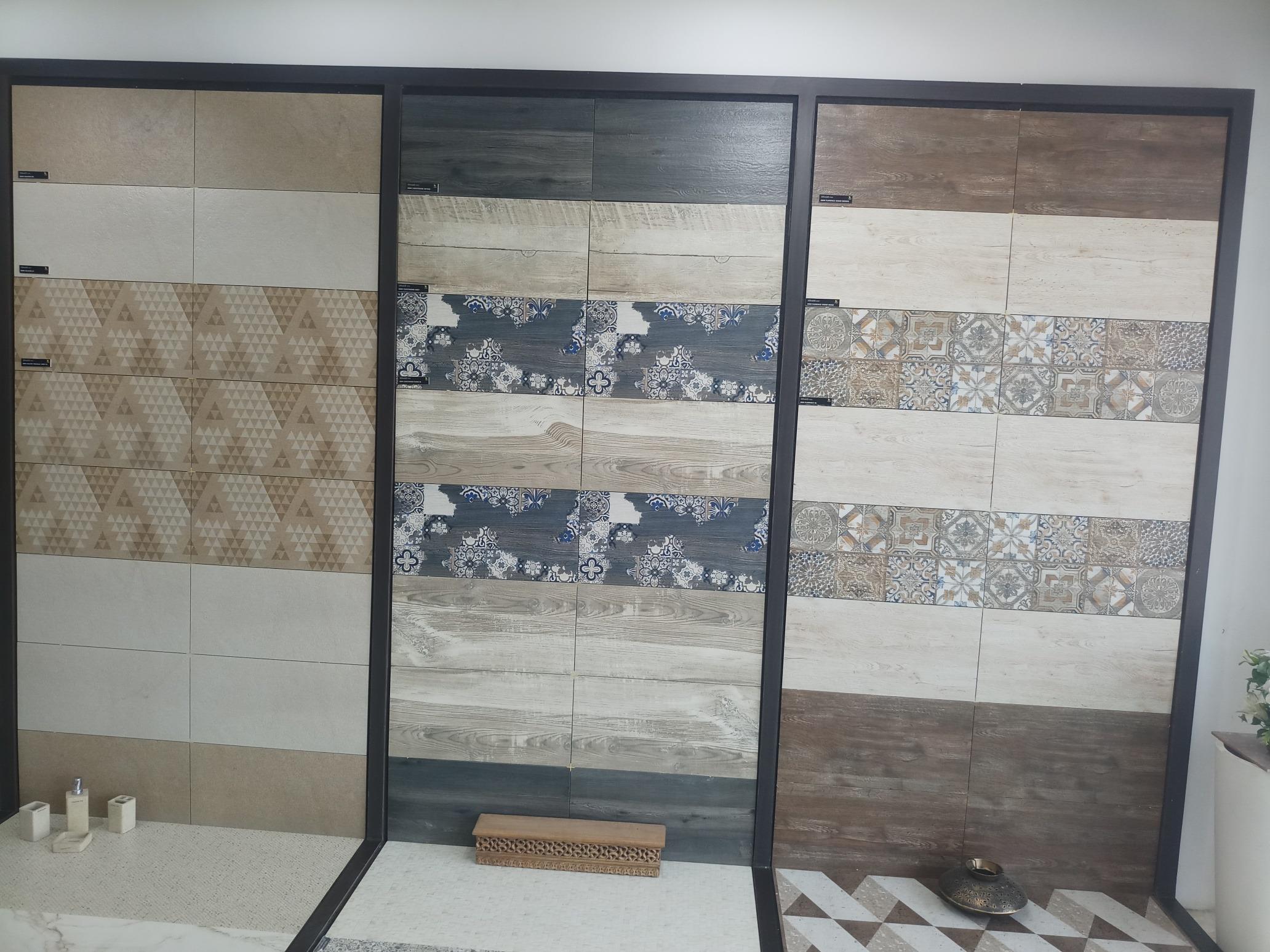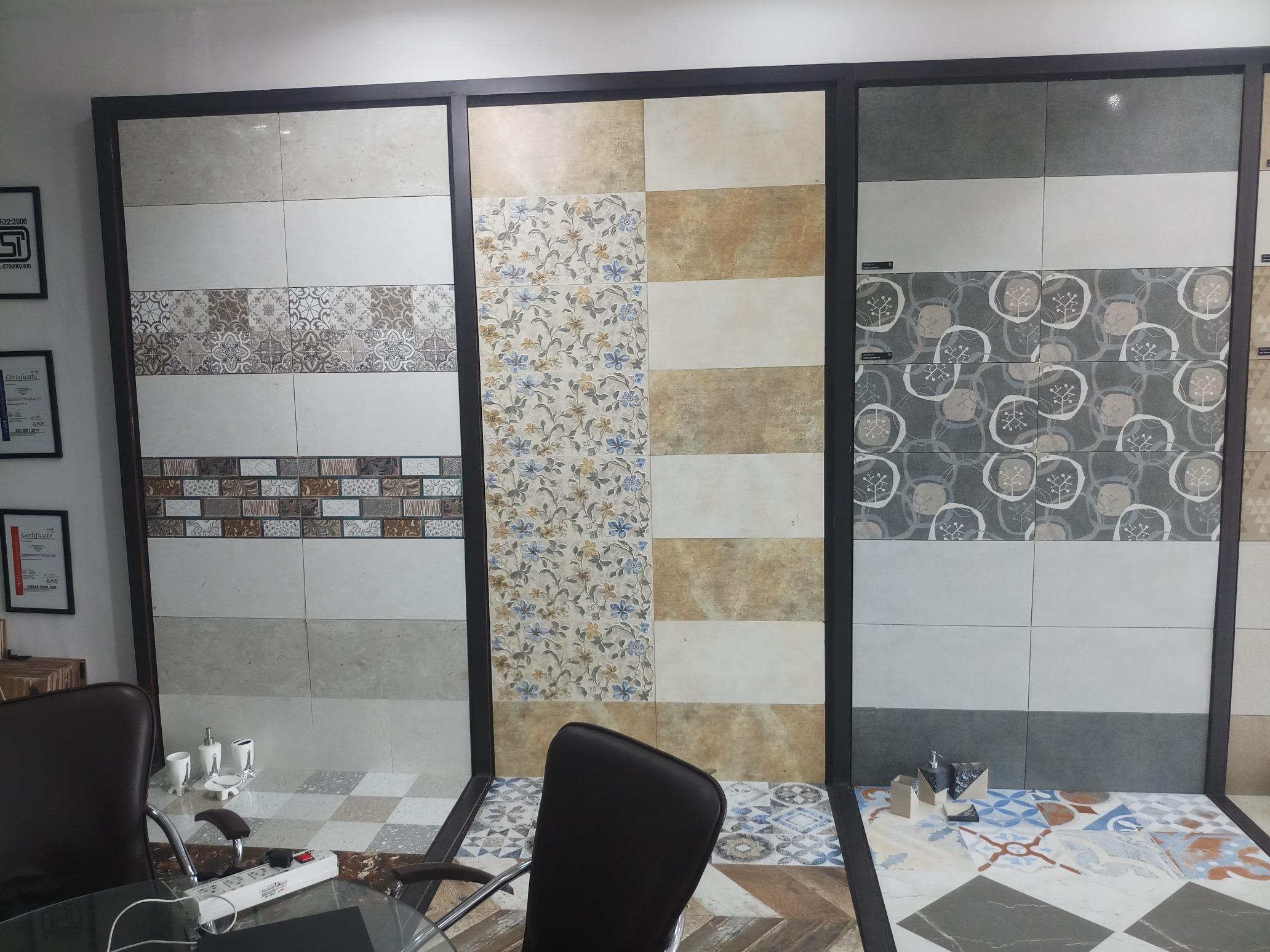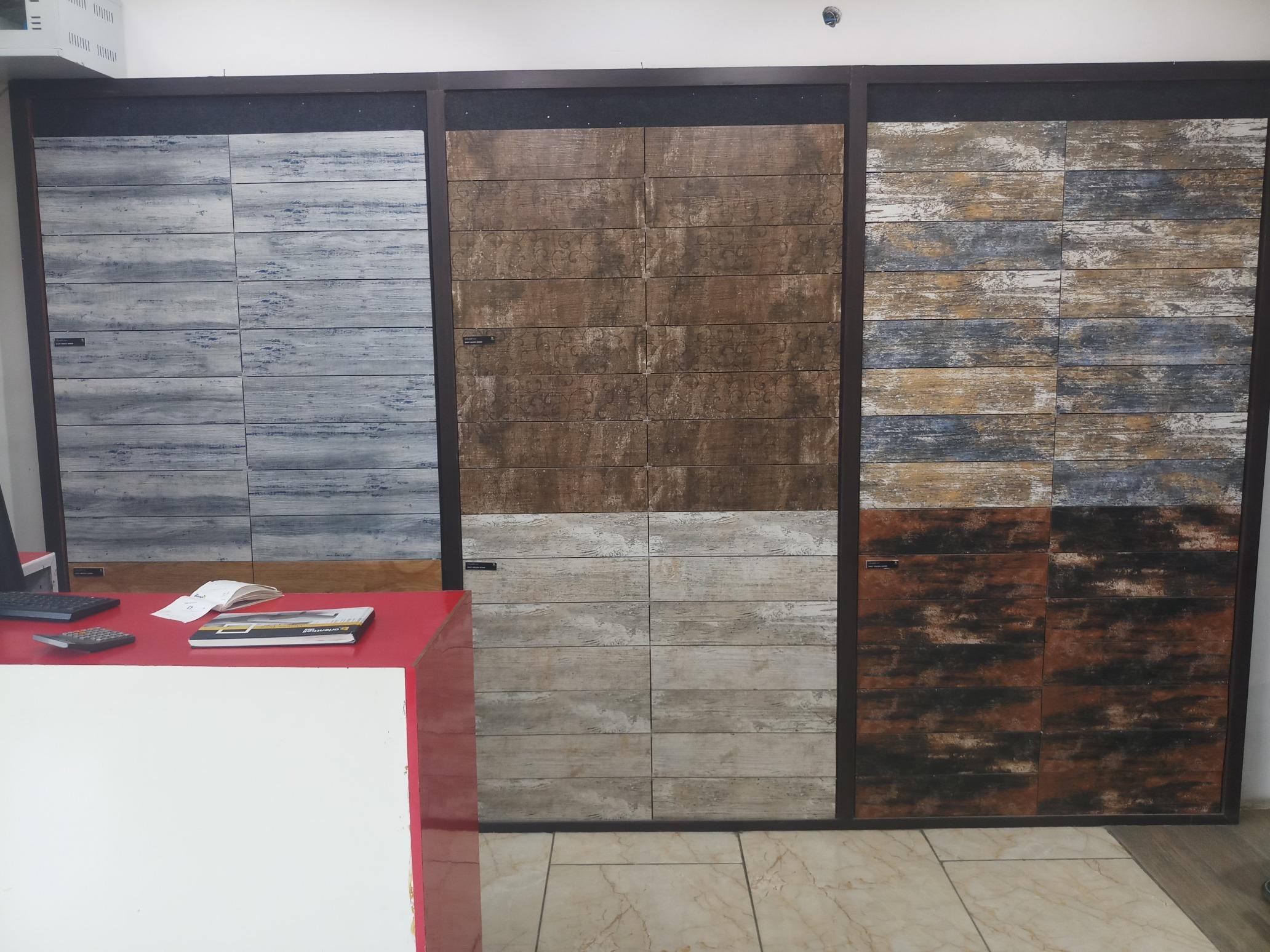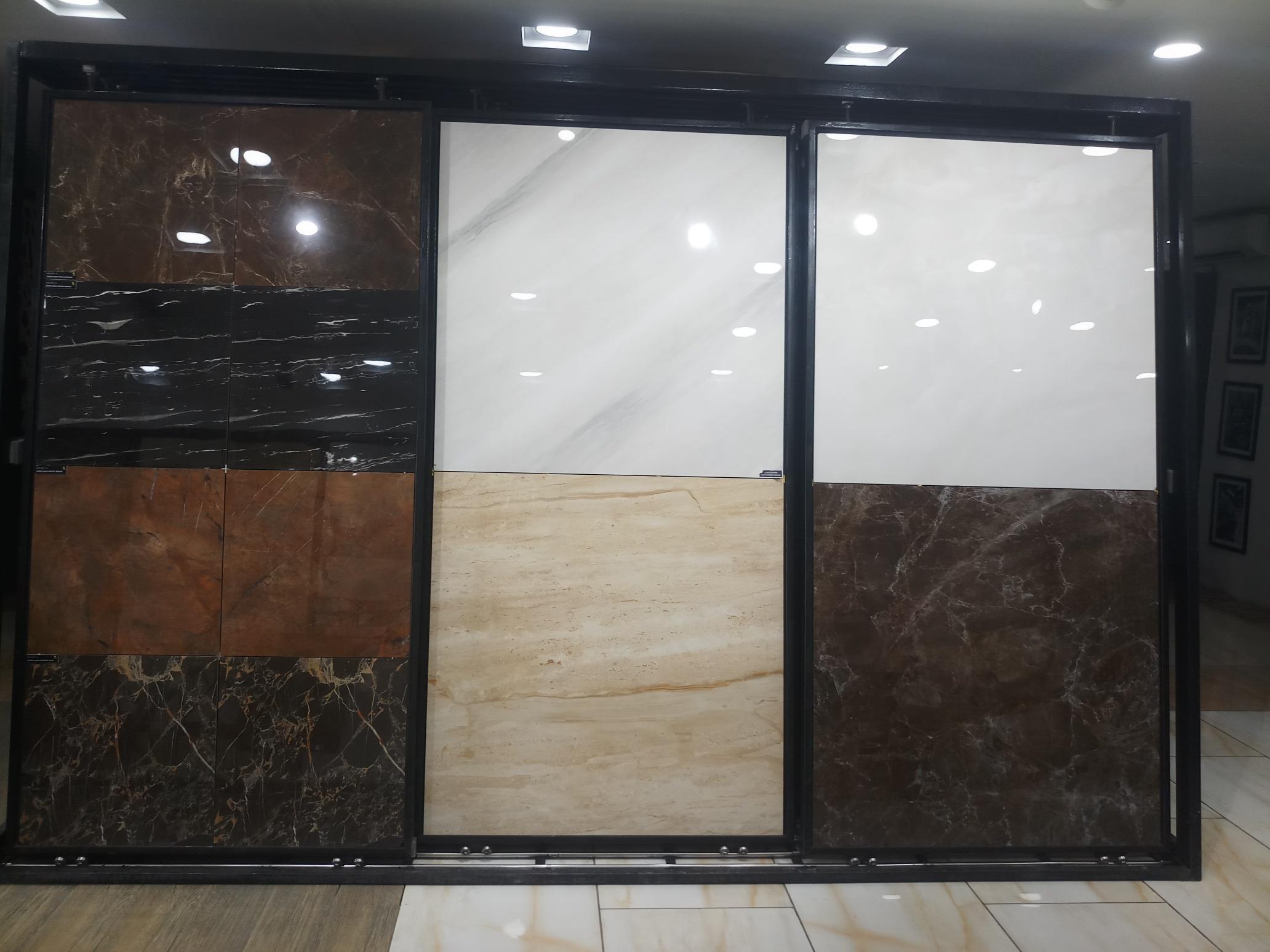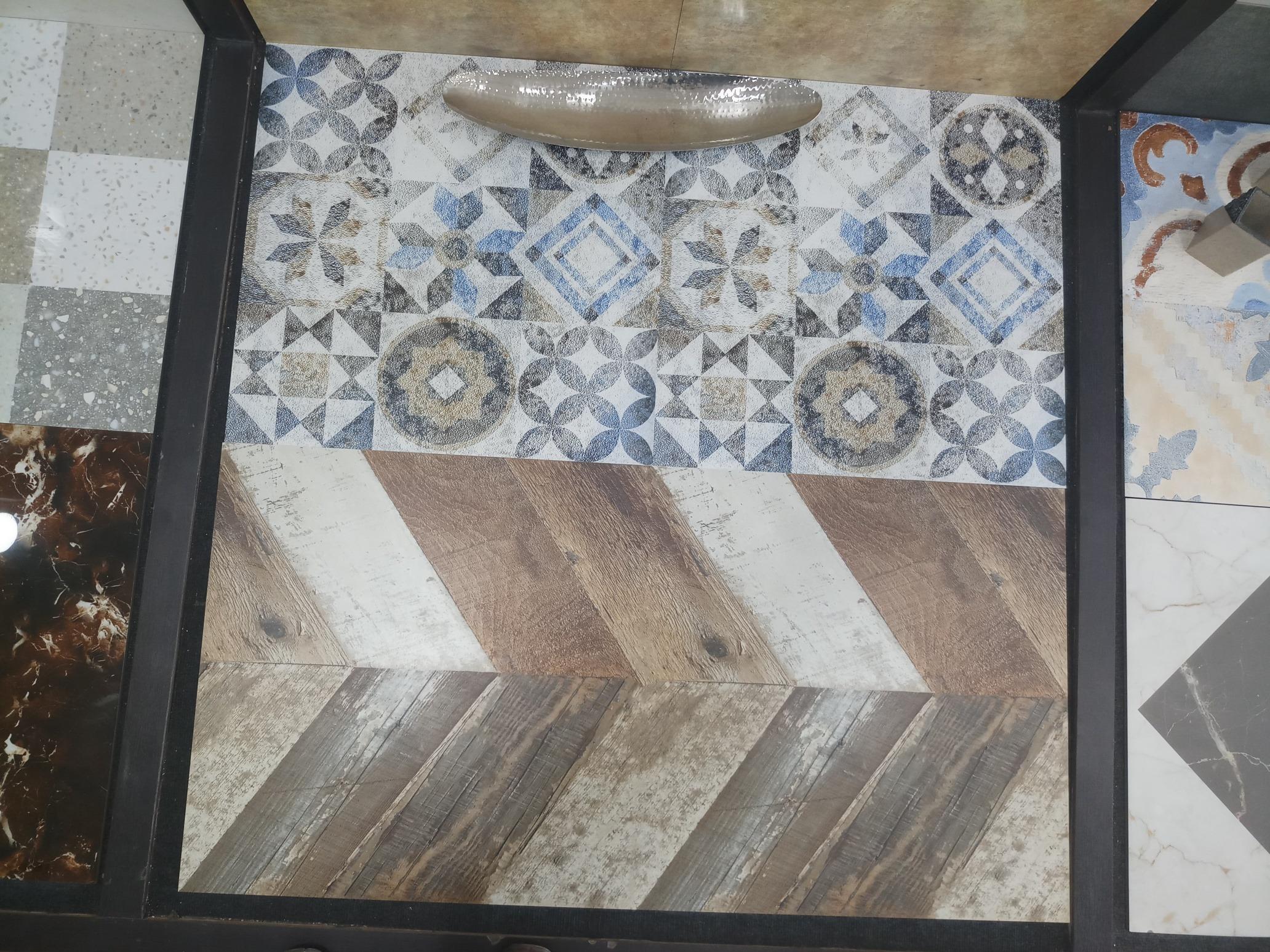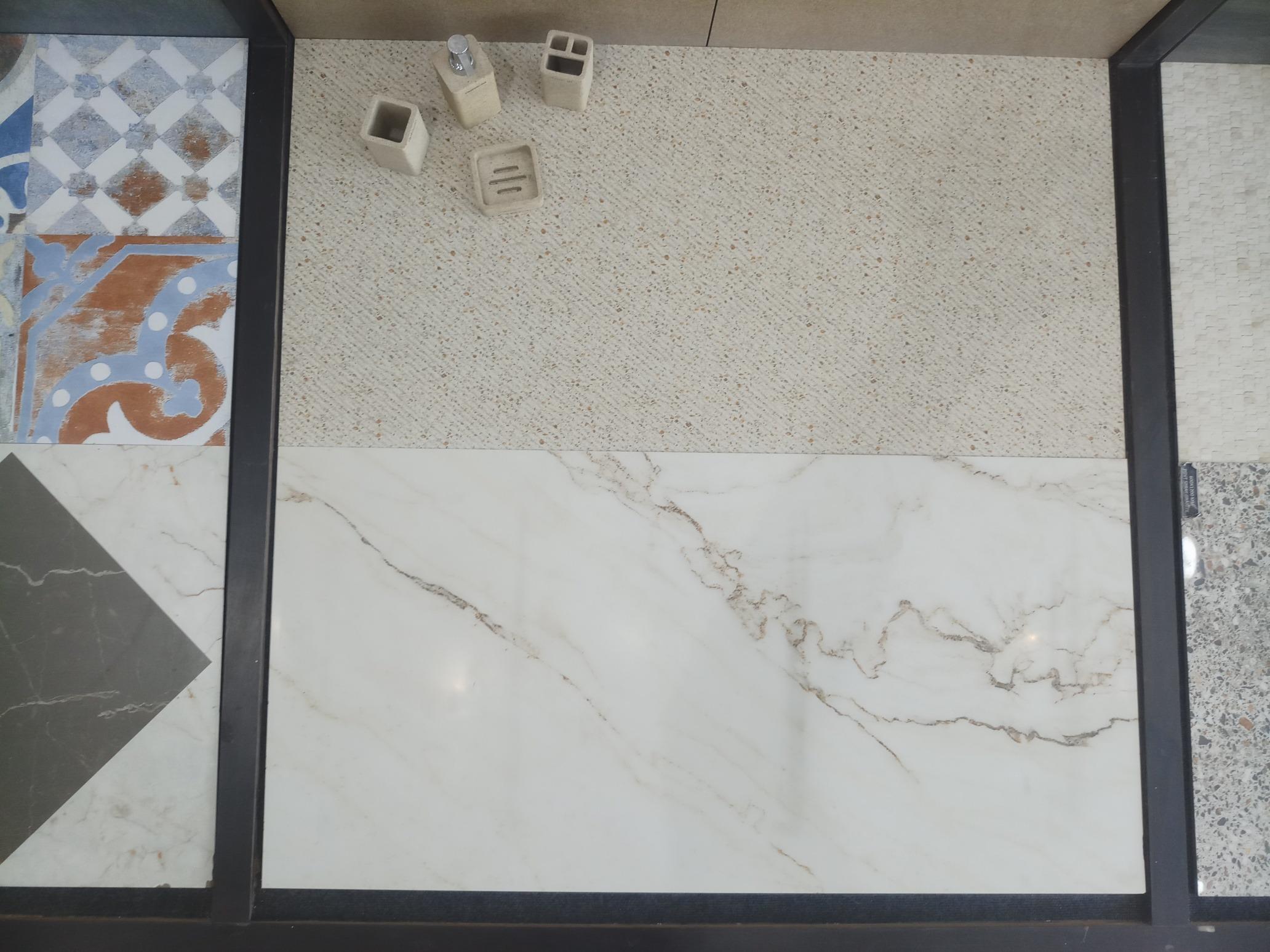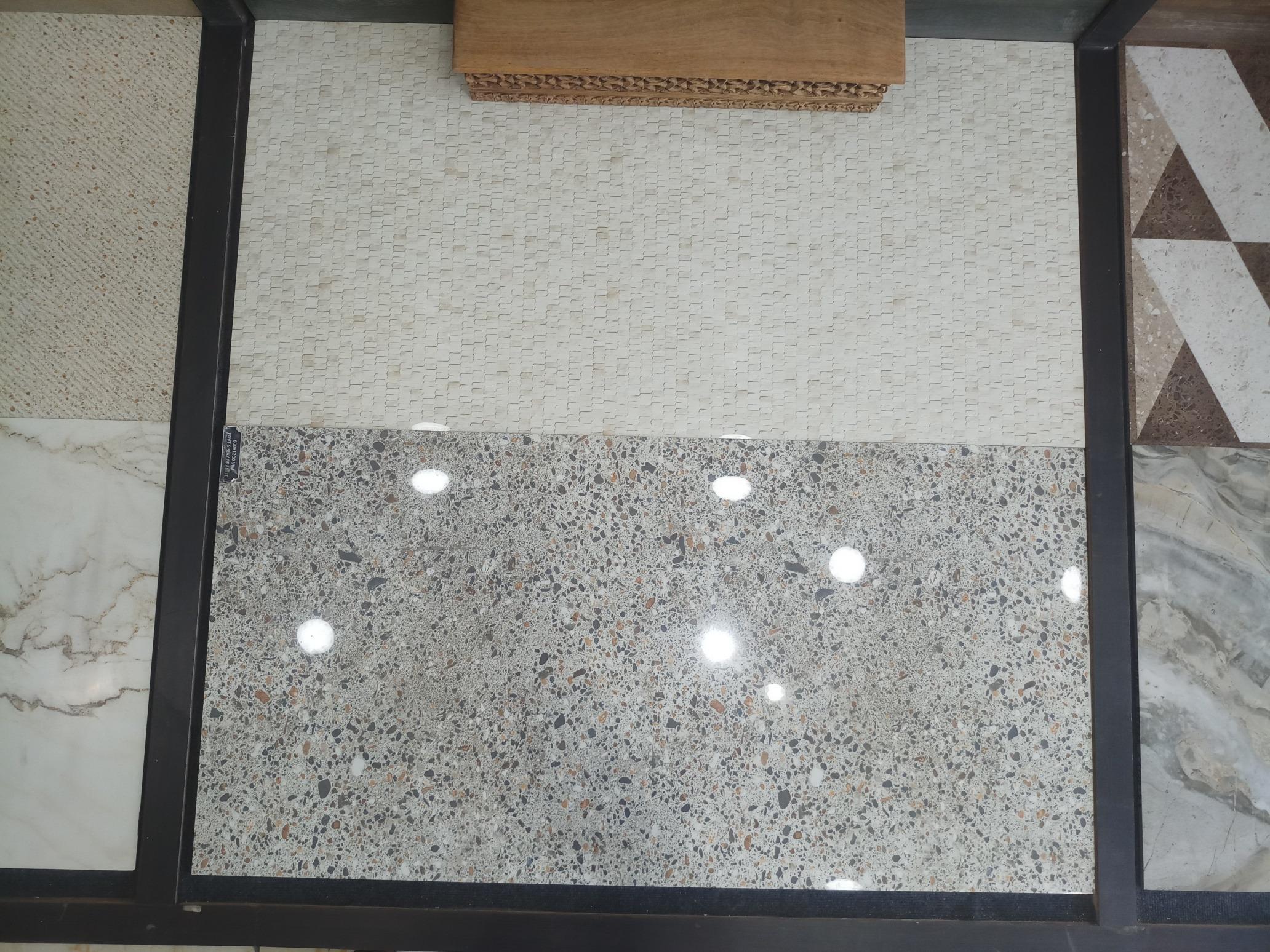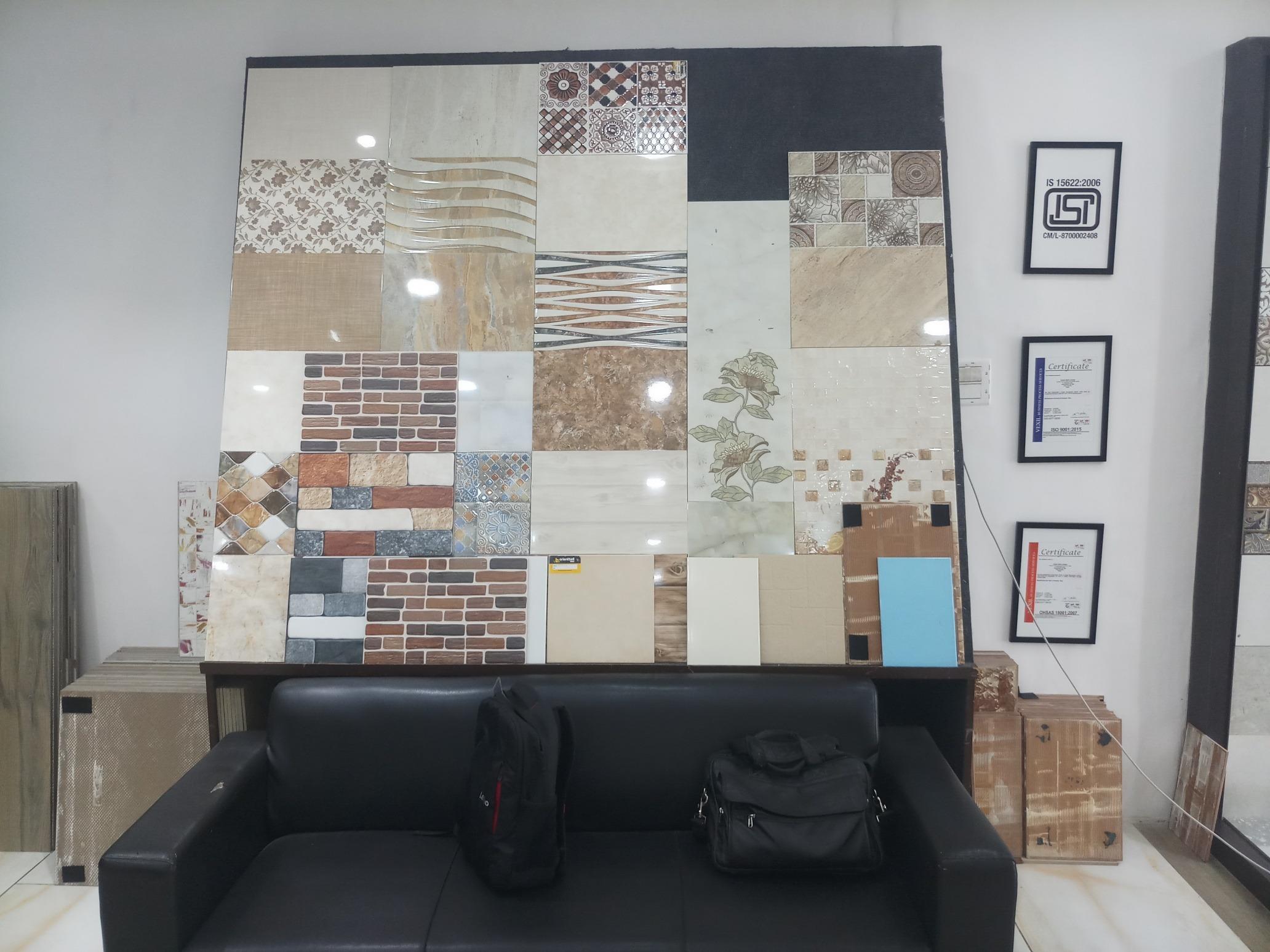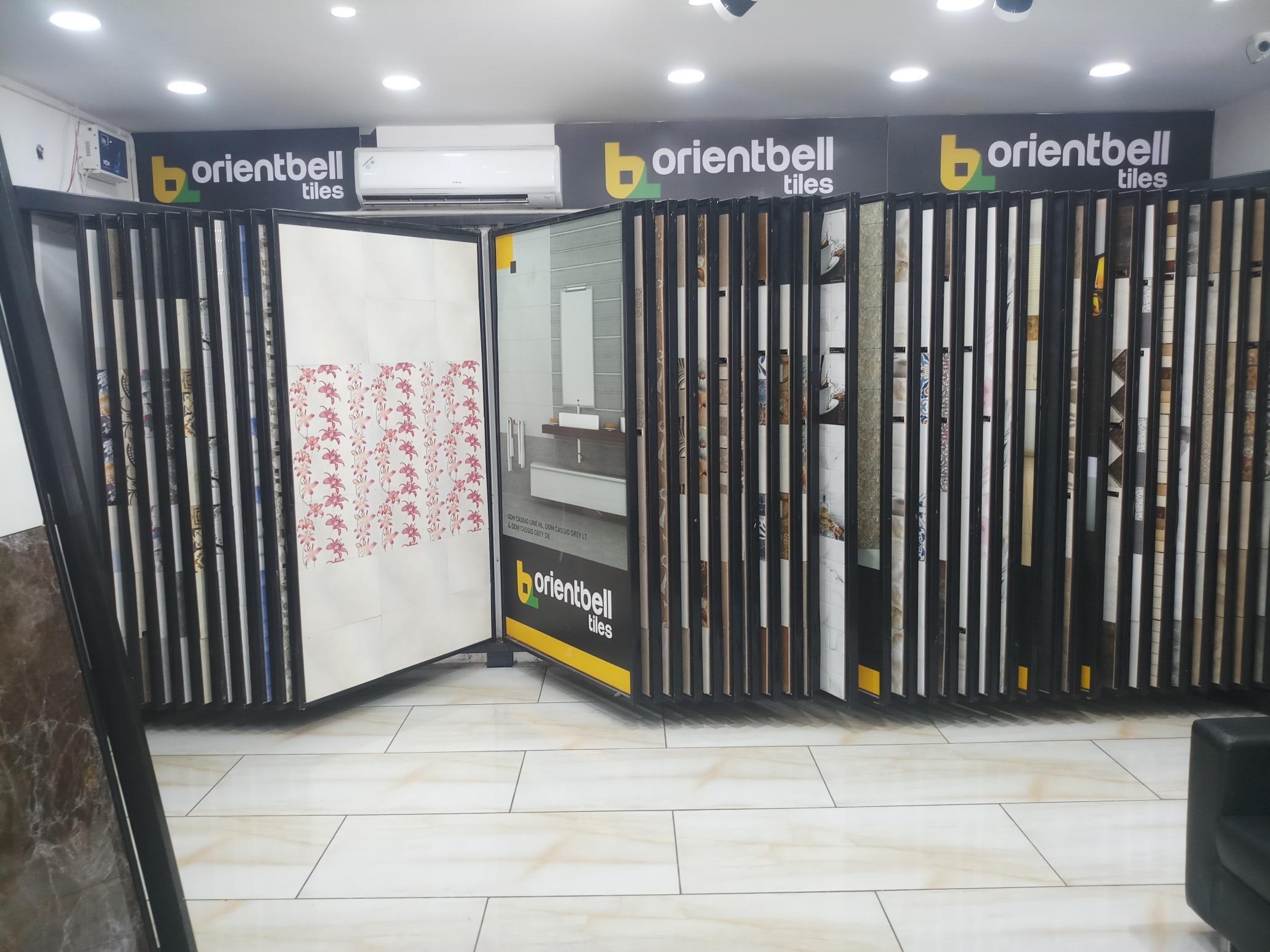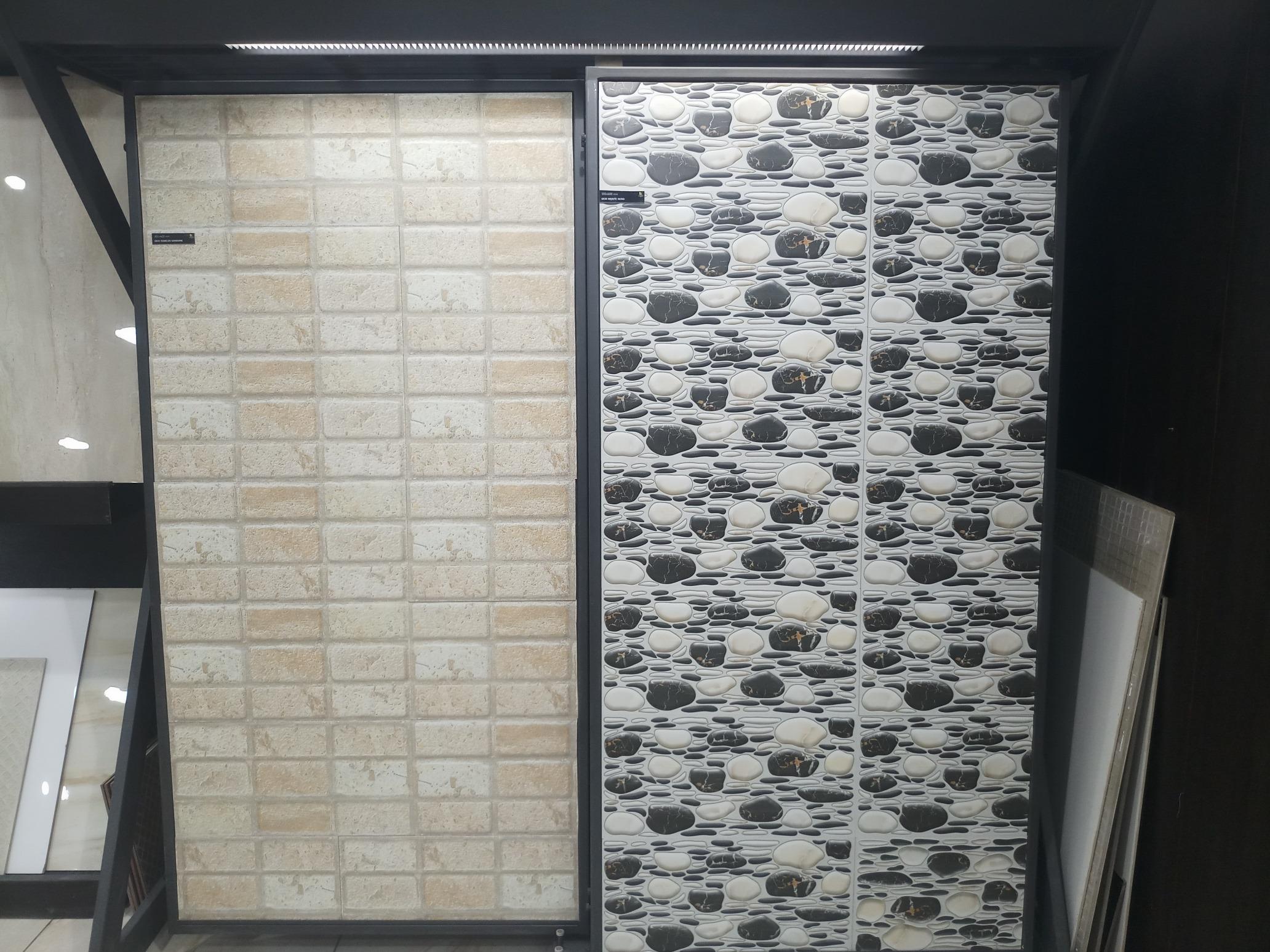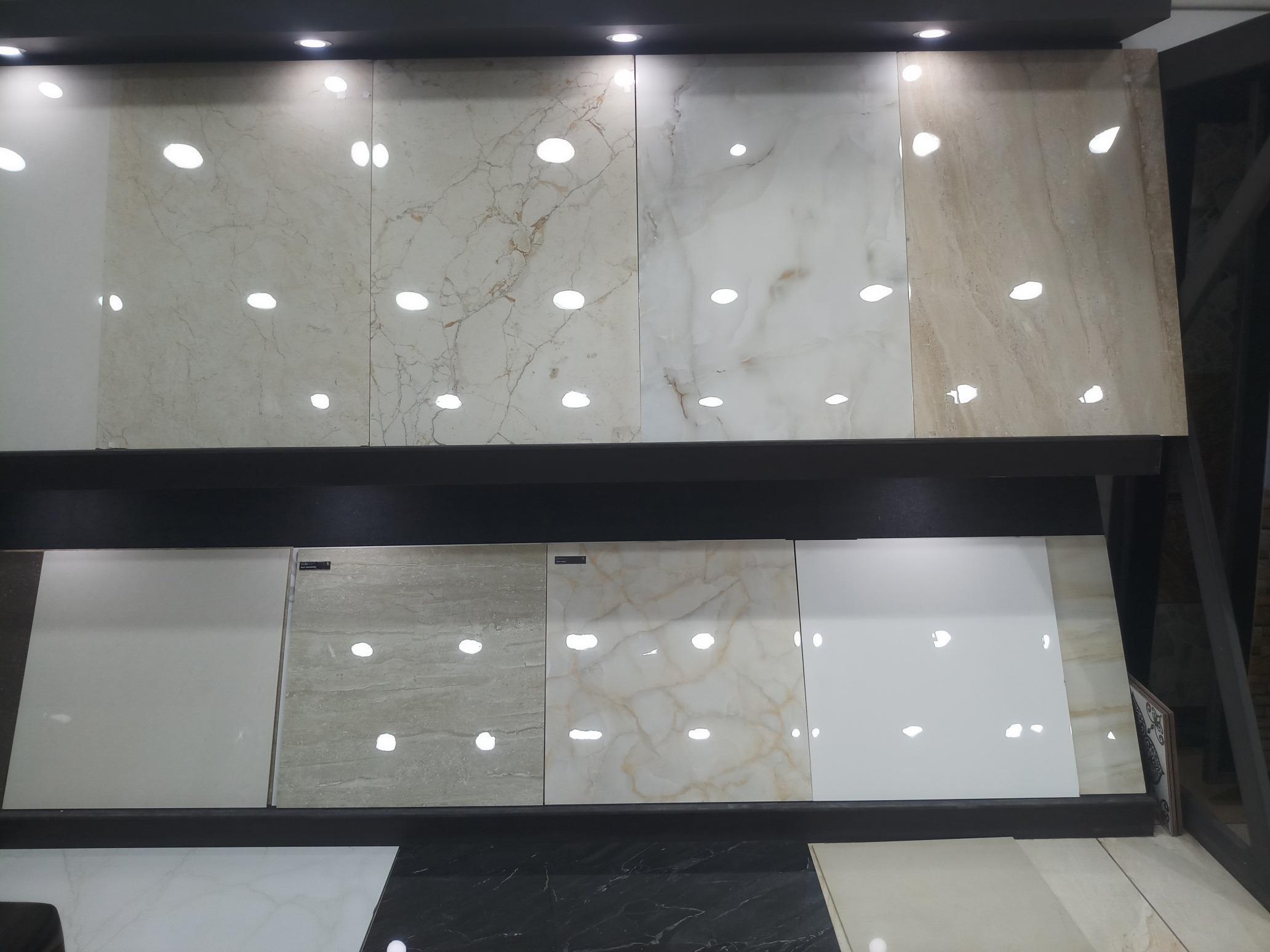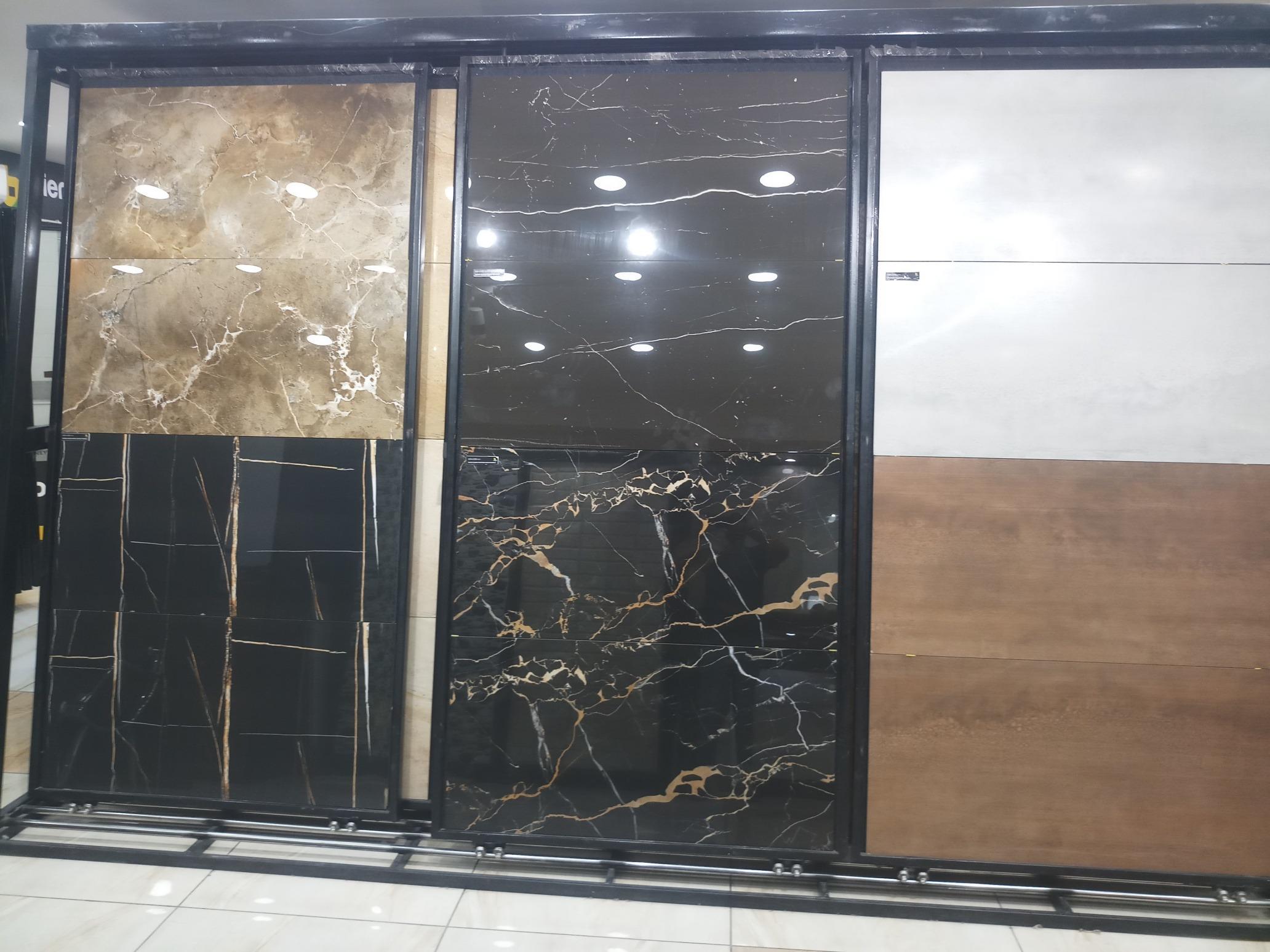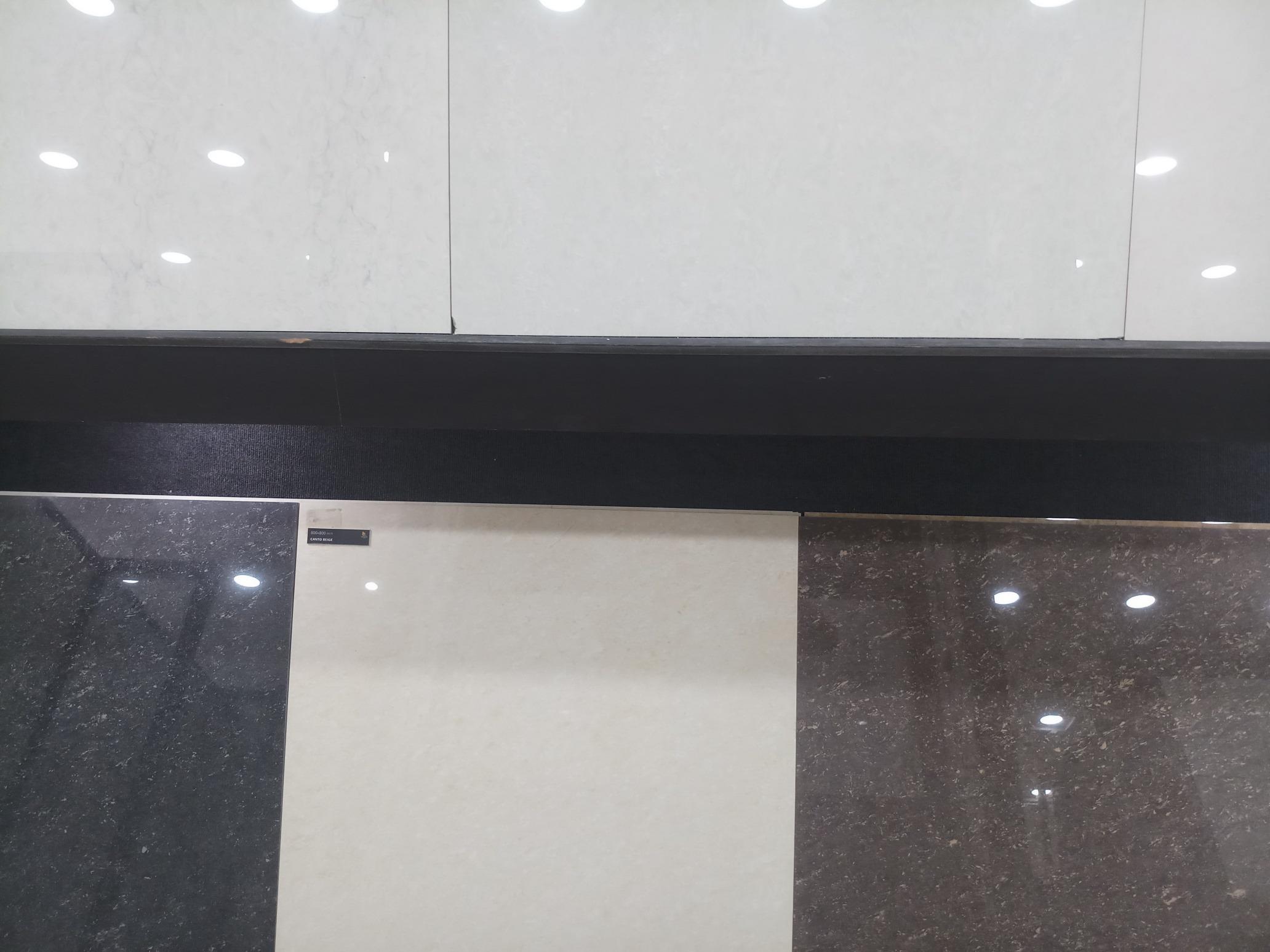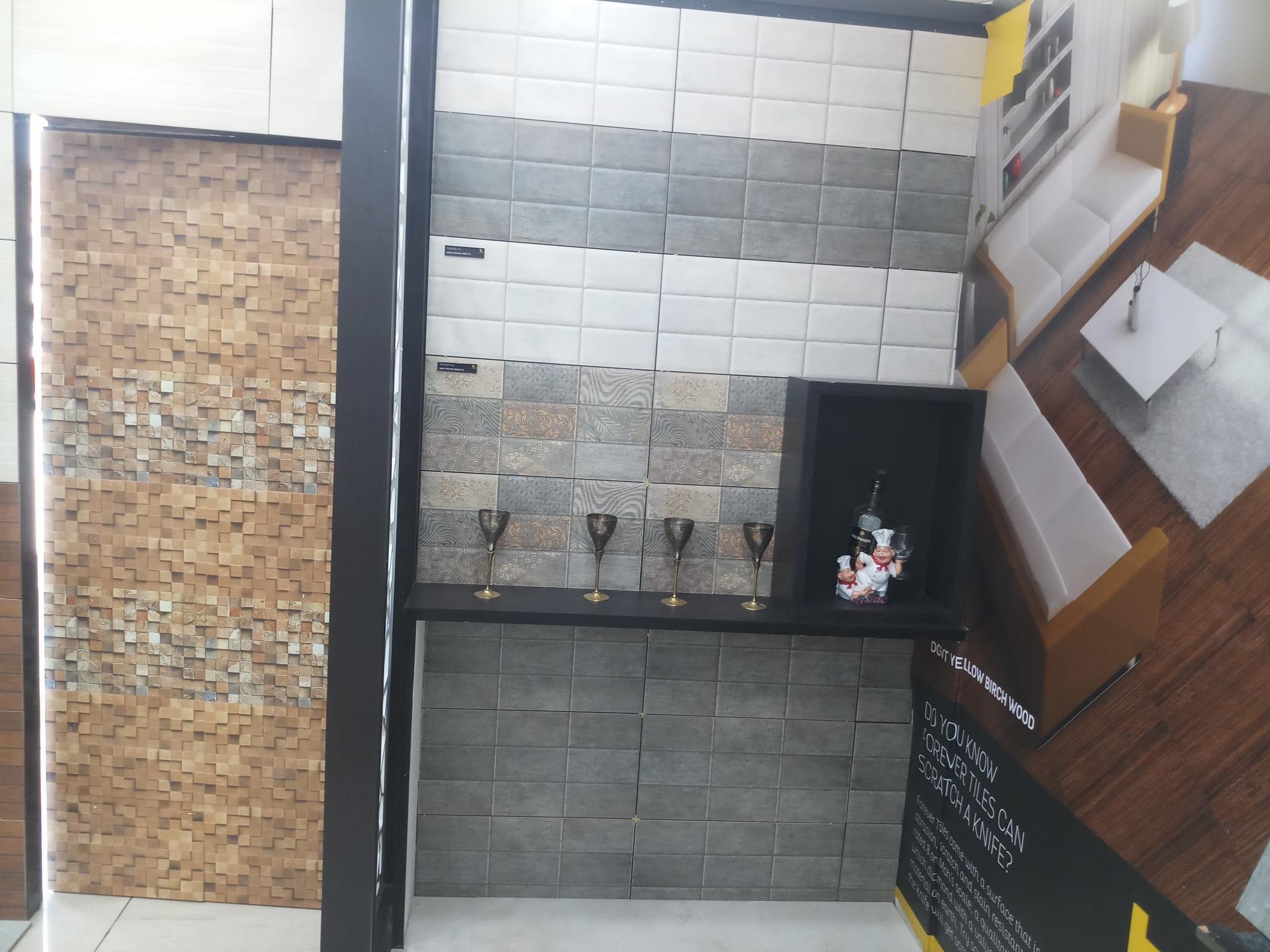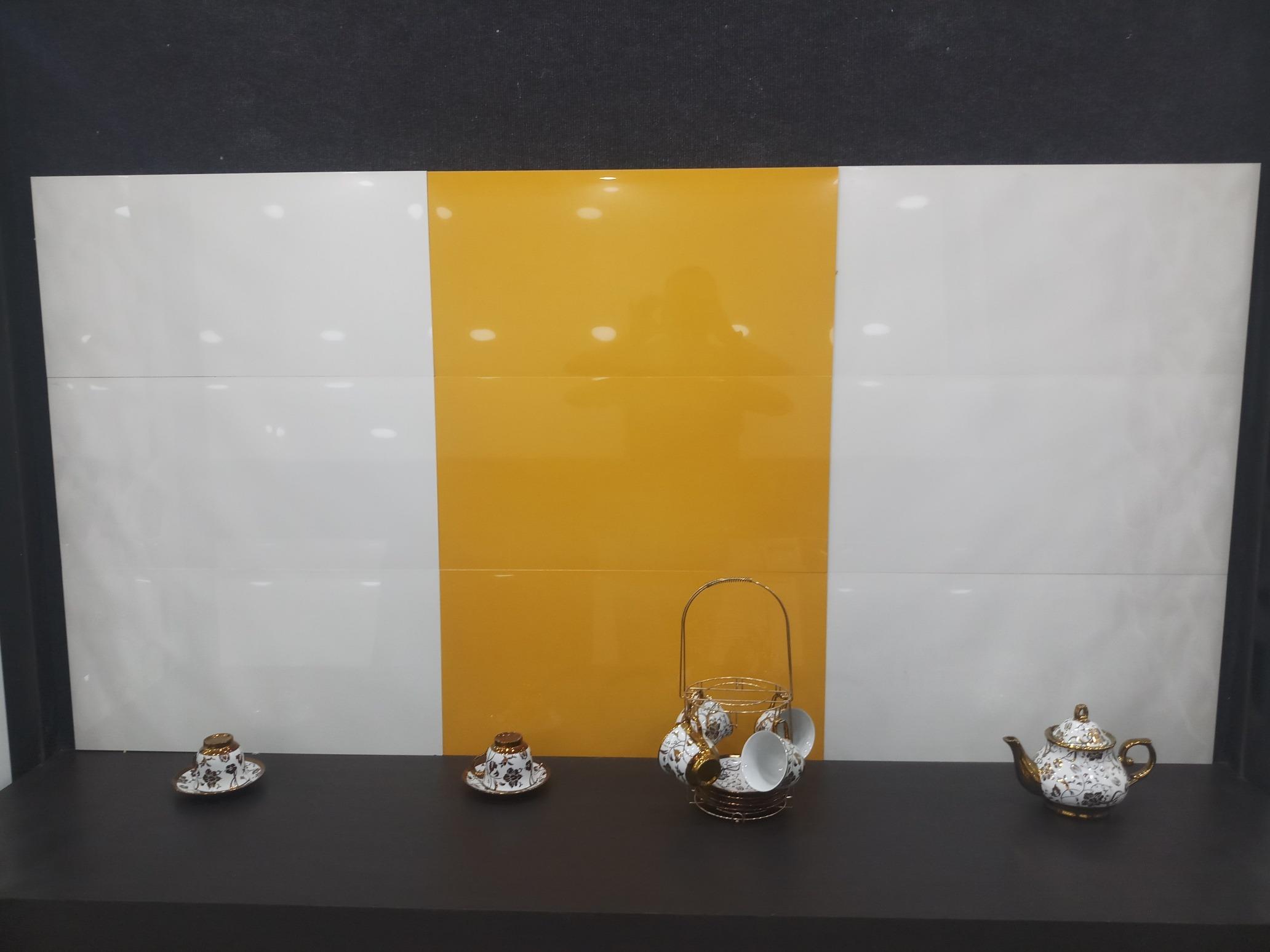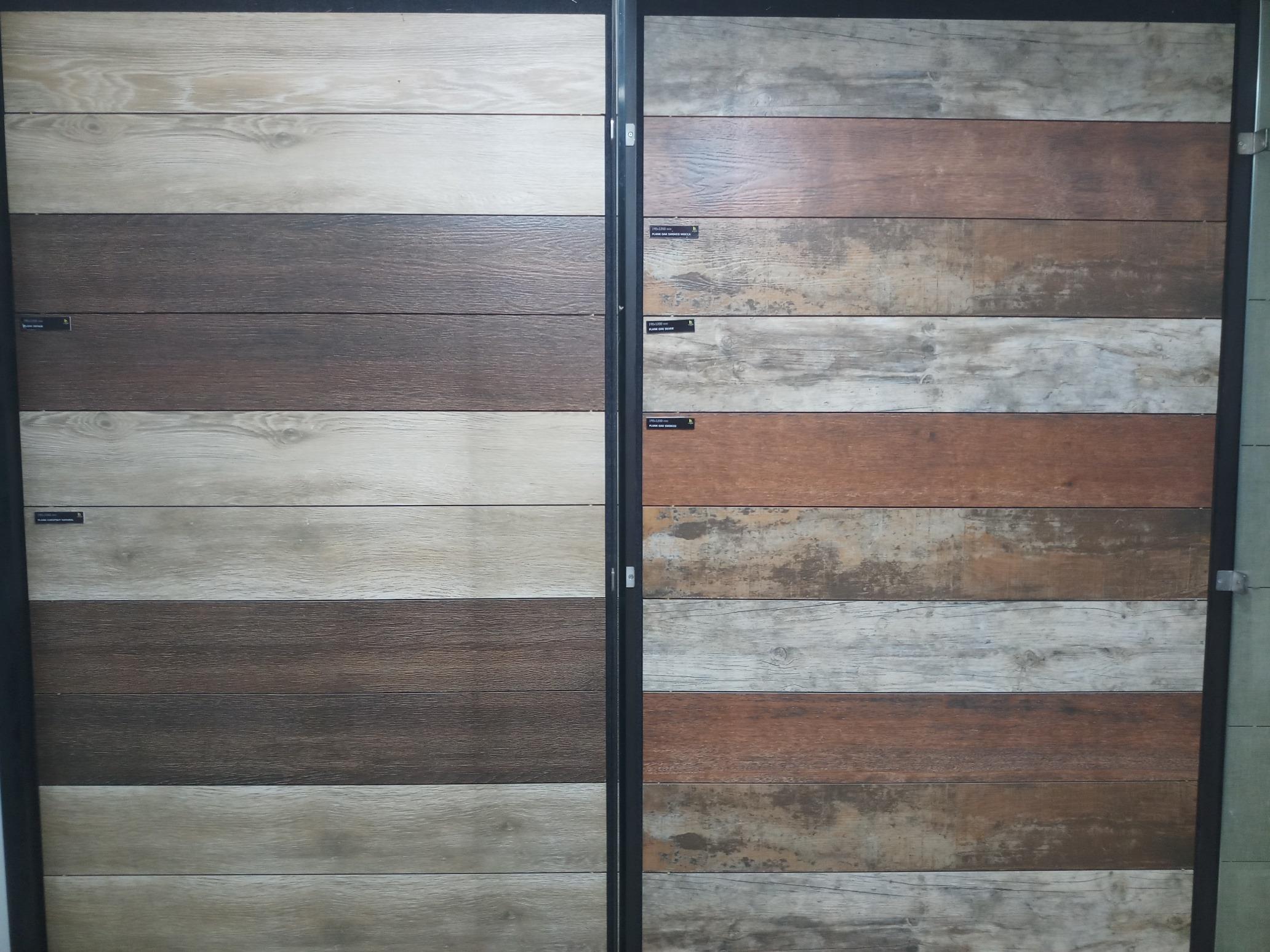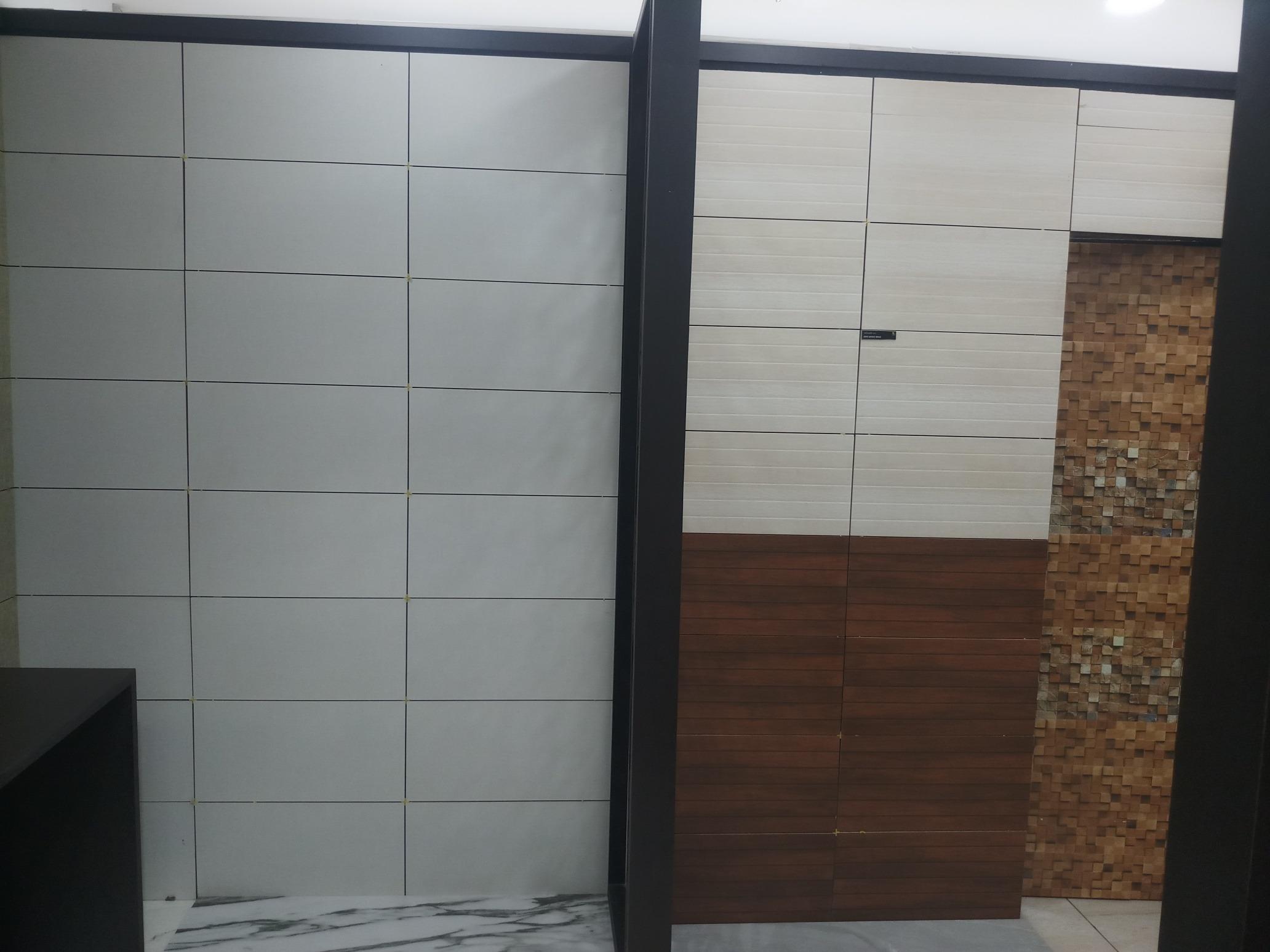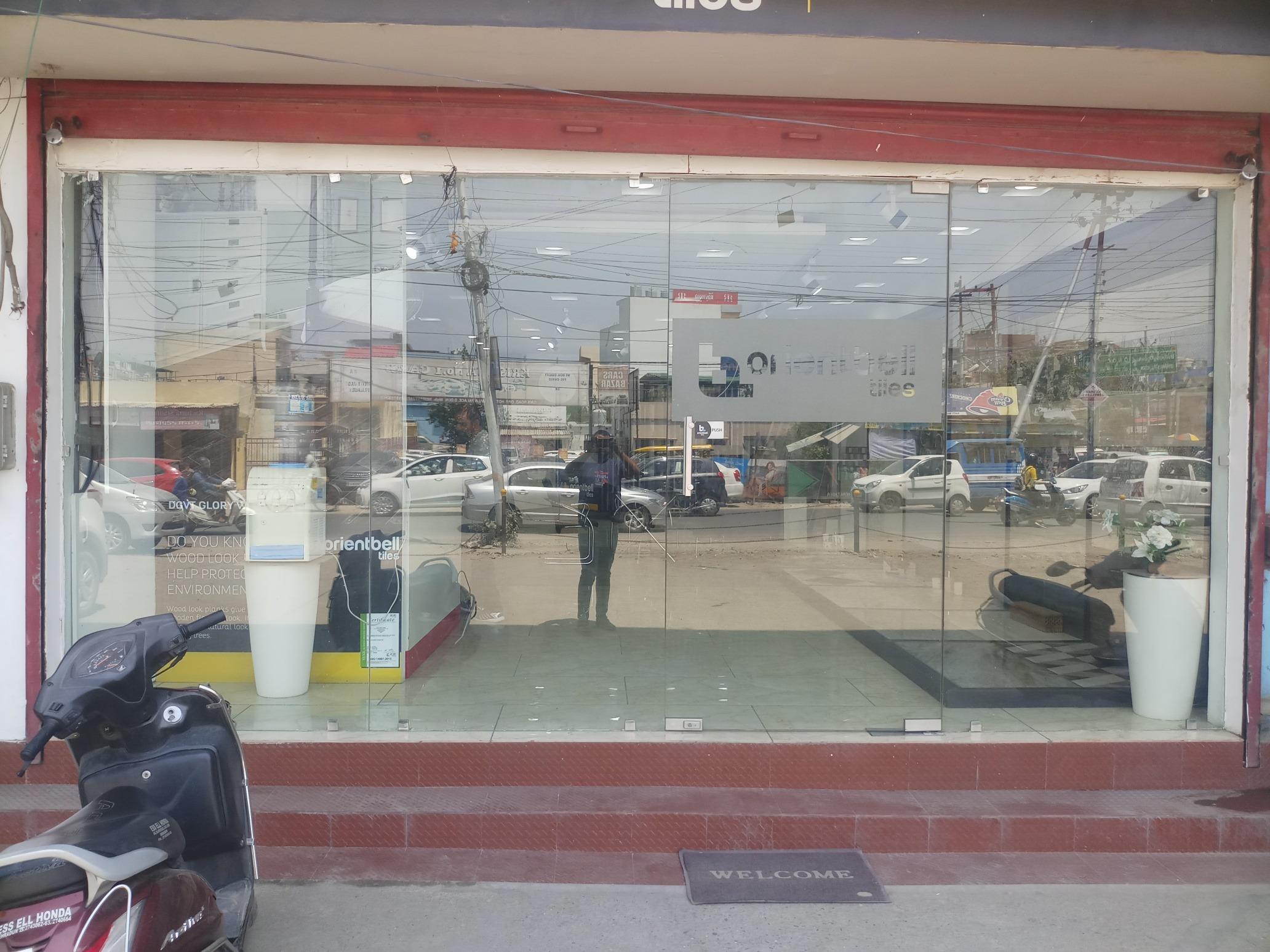 Signature Company Showrooms – Delhi
M 47, M Block market GK – II Delhi – 48, 110048
Near Canara Bank
Contact Person : D Kavita
Phone : 9167349535

Delhi is a melting pot of cultures and heritage and Signature Company Showrooms are no different. Designs and styles that suits every style and requirement under one-roof is the USP of our signature showrooms
Located in posh Greater Kailash market, Orientbell Tiles' showroom is the only flagship tile store in the complex, which means you choose from the latest trends and designs available in the market at the best prices. The signature company showroom is a three floor, spacious area well-equipped with mock-ups for bedroom, bathroom, kitchen, and much more.
Choose tiles with the help of tile experts, the 3 tile experts available at all times who can help you assist with all your tile buying queries, from size to latest design to even help you visualize your spaces with our exclusive technology in less than 5 seconds – QuickLook or have our experts design your spaces with tiles selected by you with our exclusive service - TruLook.
Our retail walk-ins as well as Architects and contractors love to select tiles from our Signature showroom is Delhi for it is easily approachable and the ease involved in the process.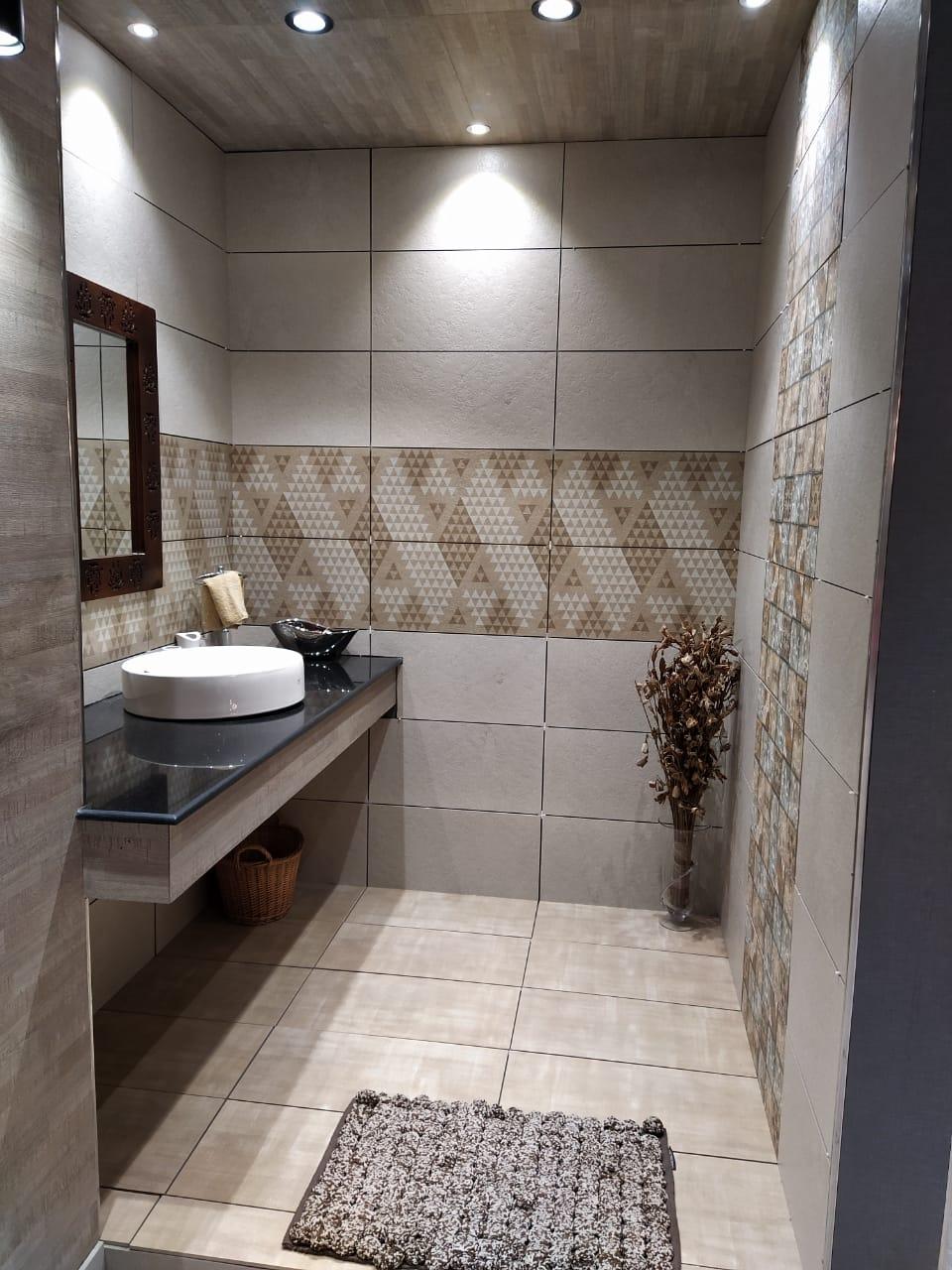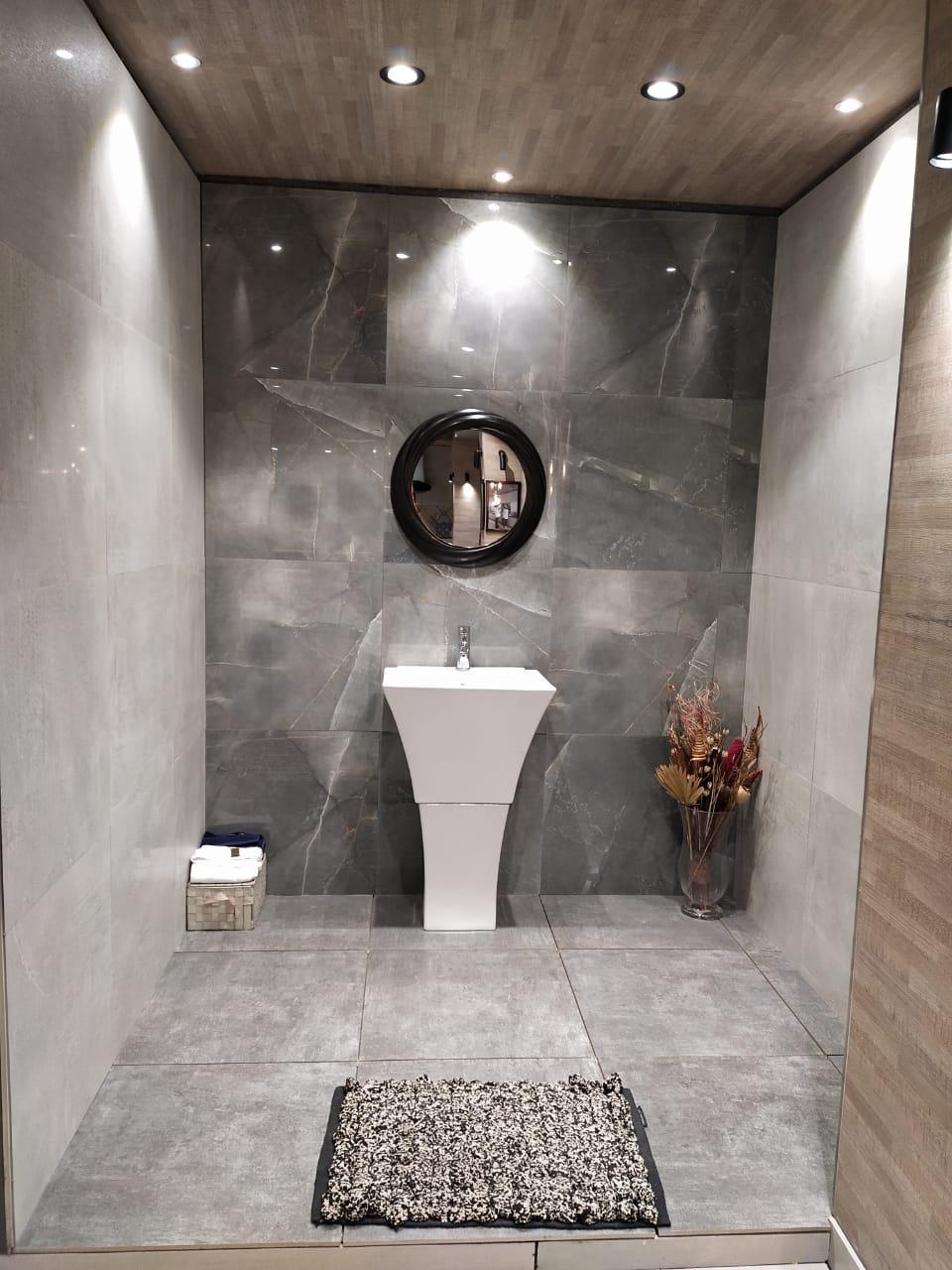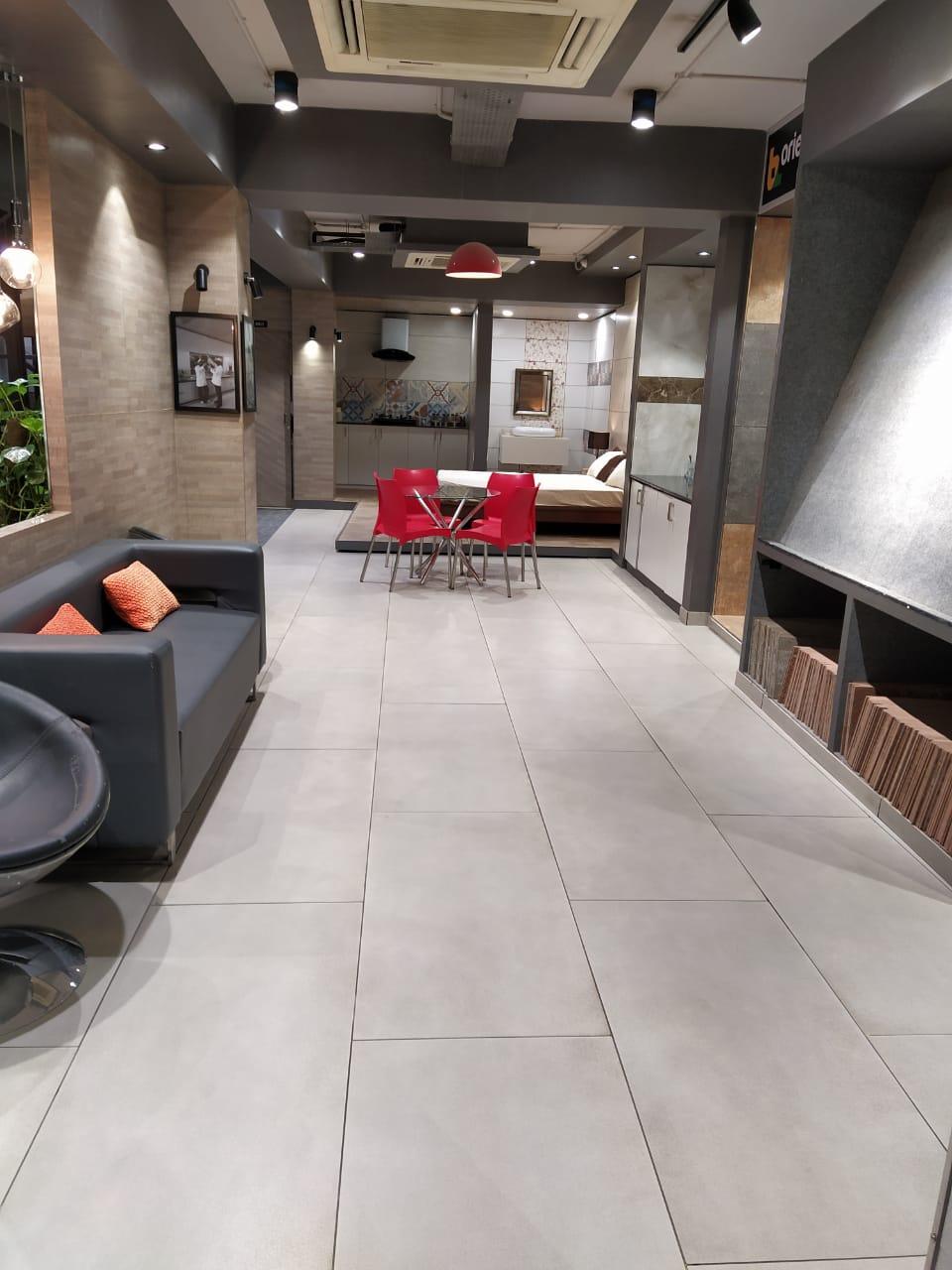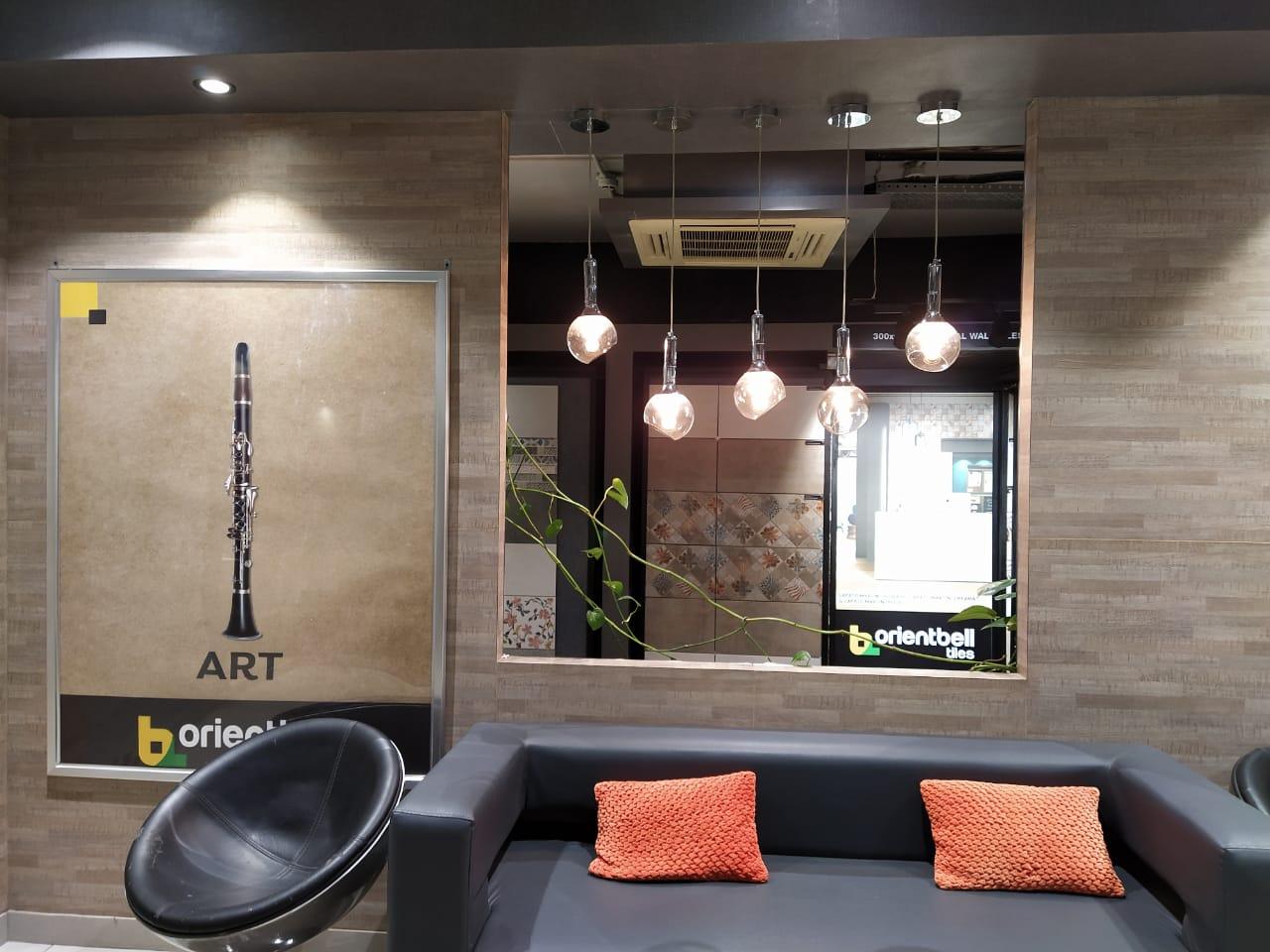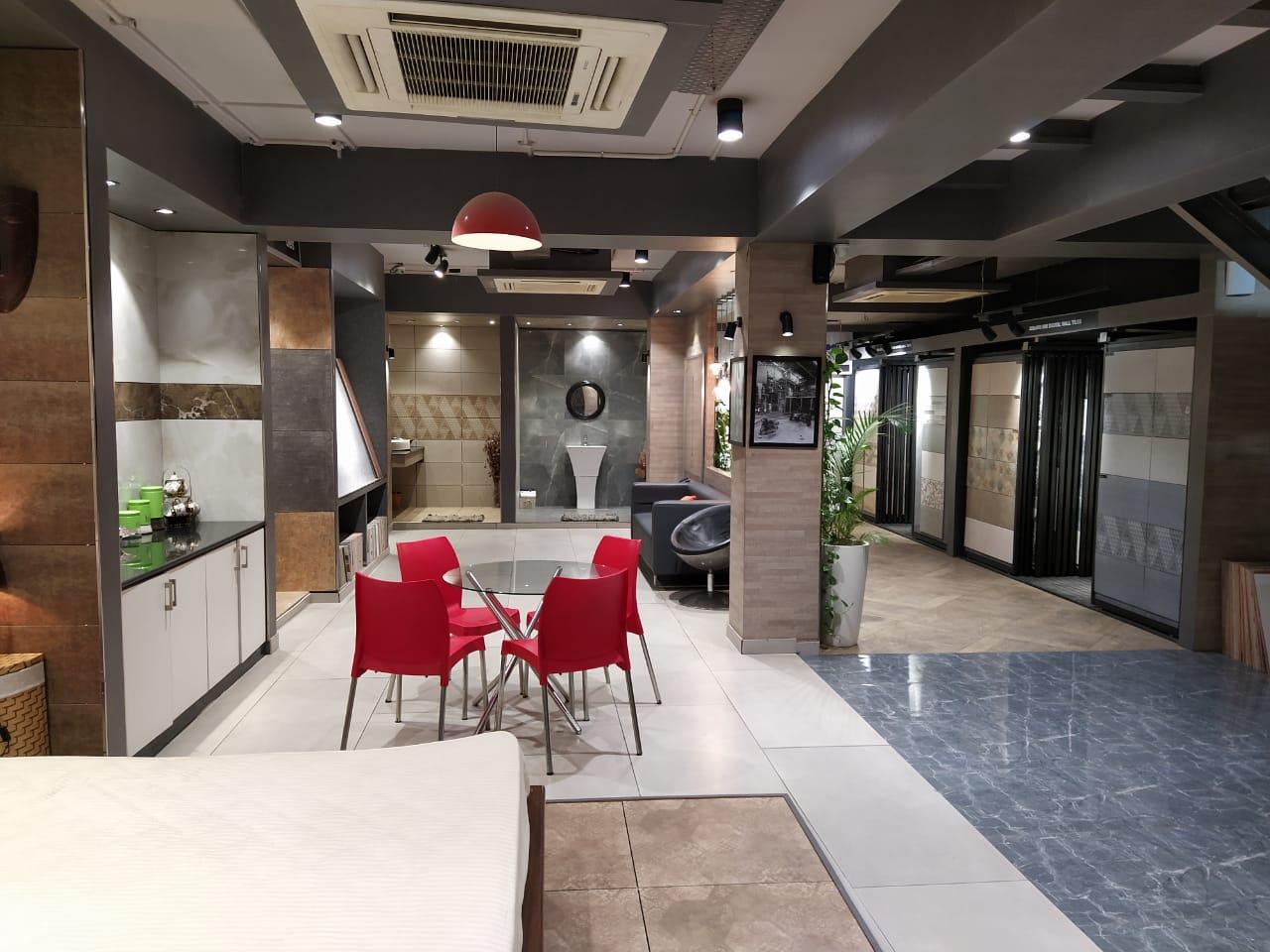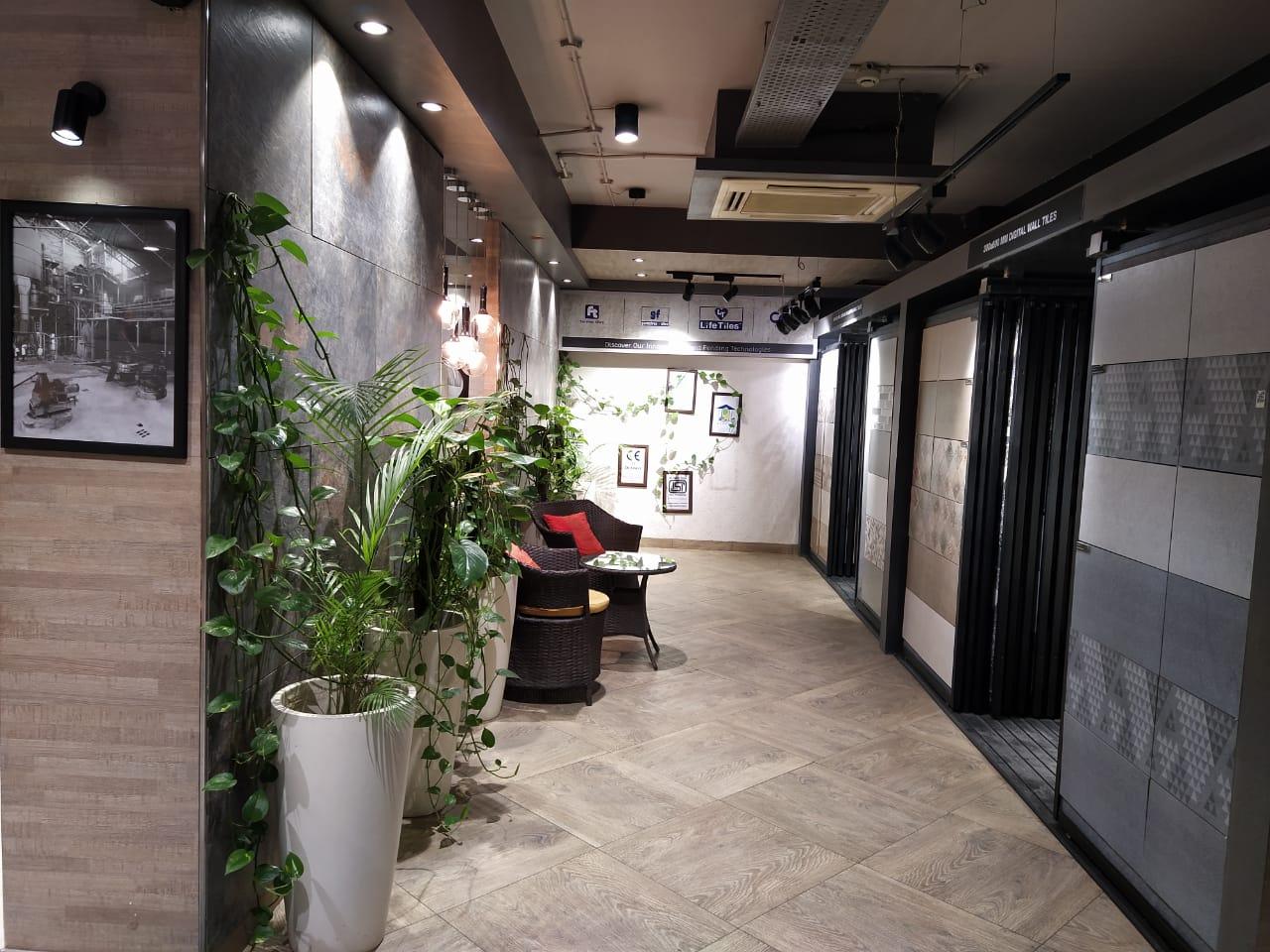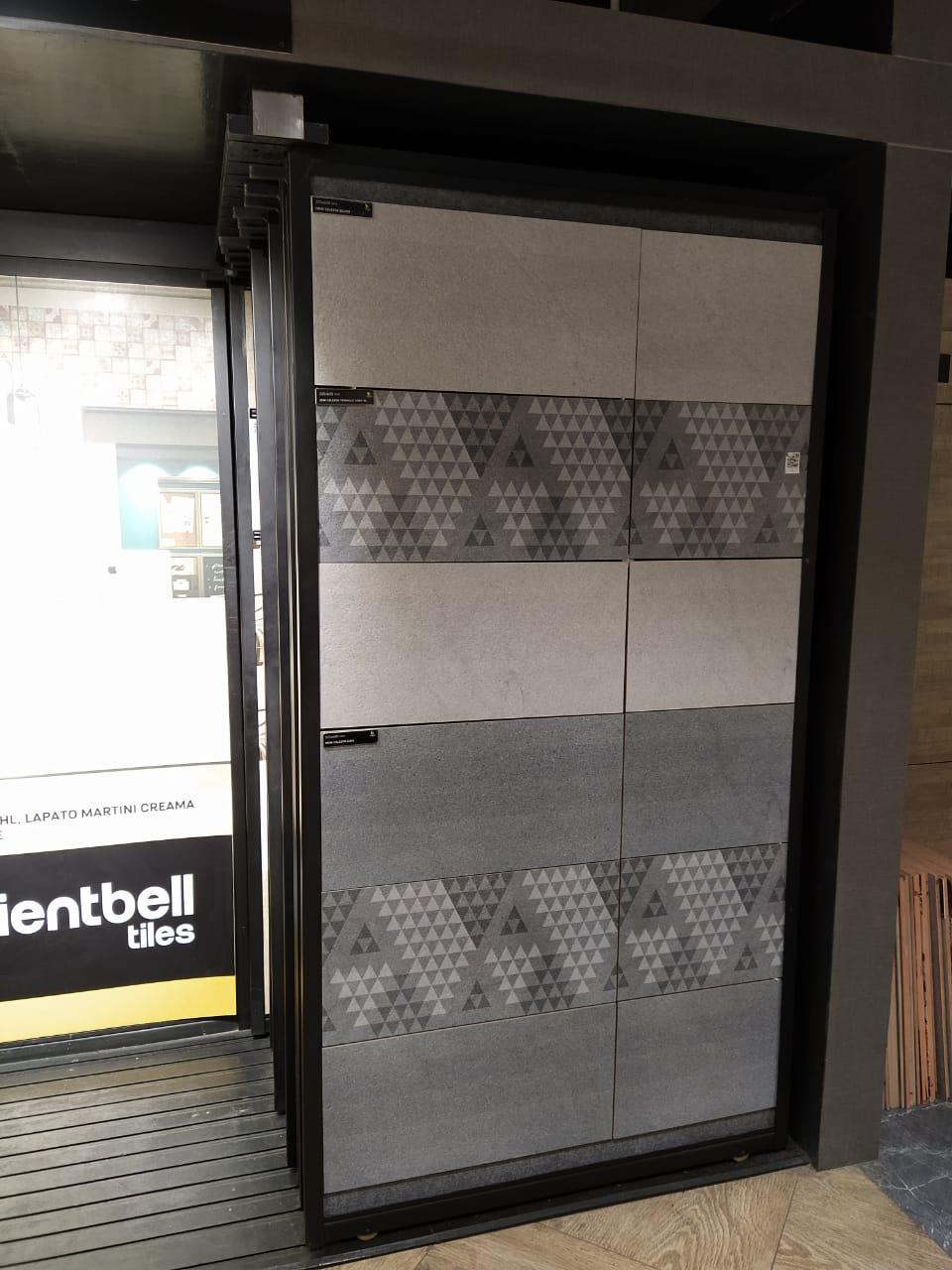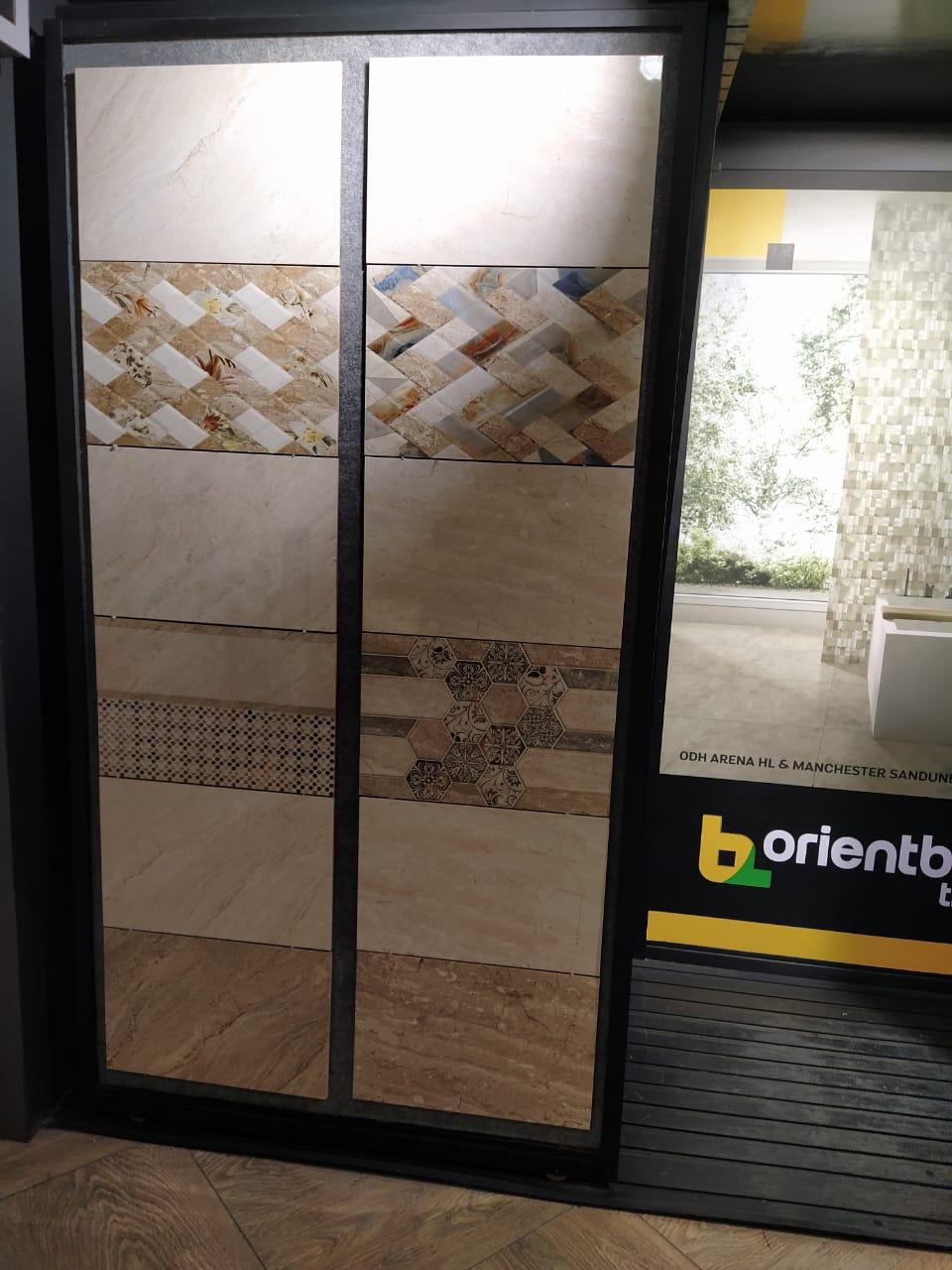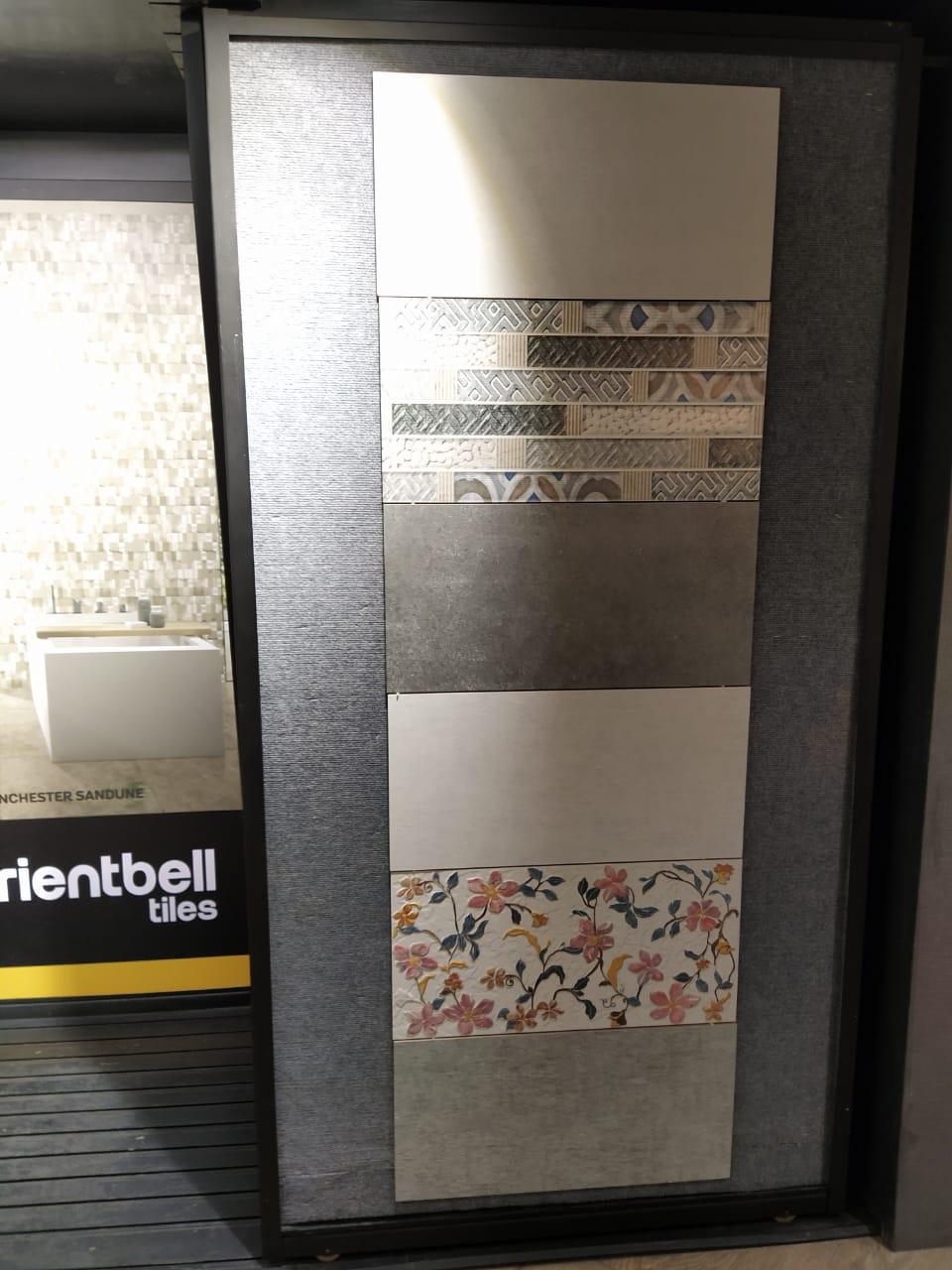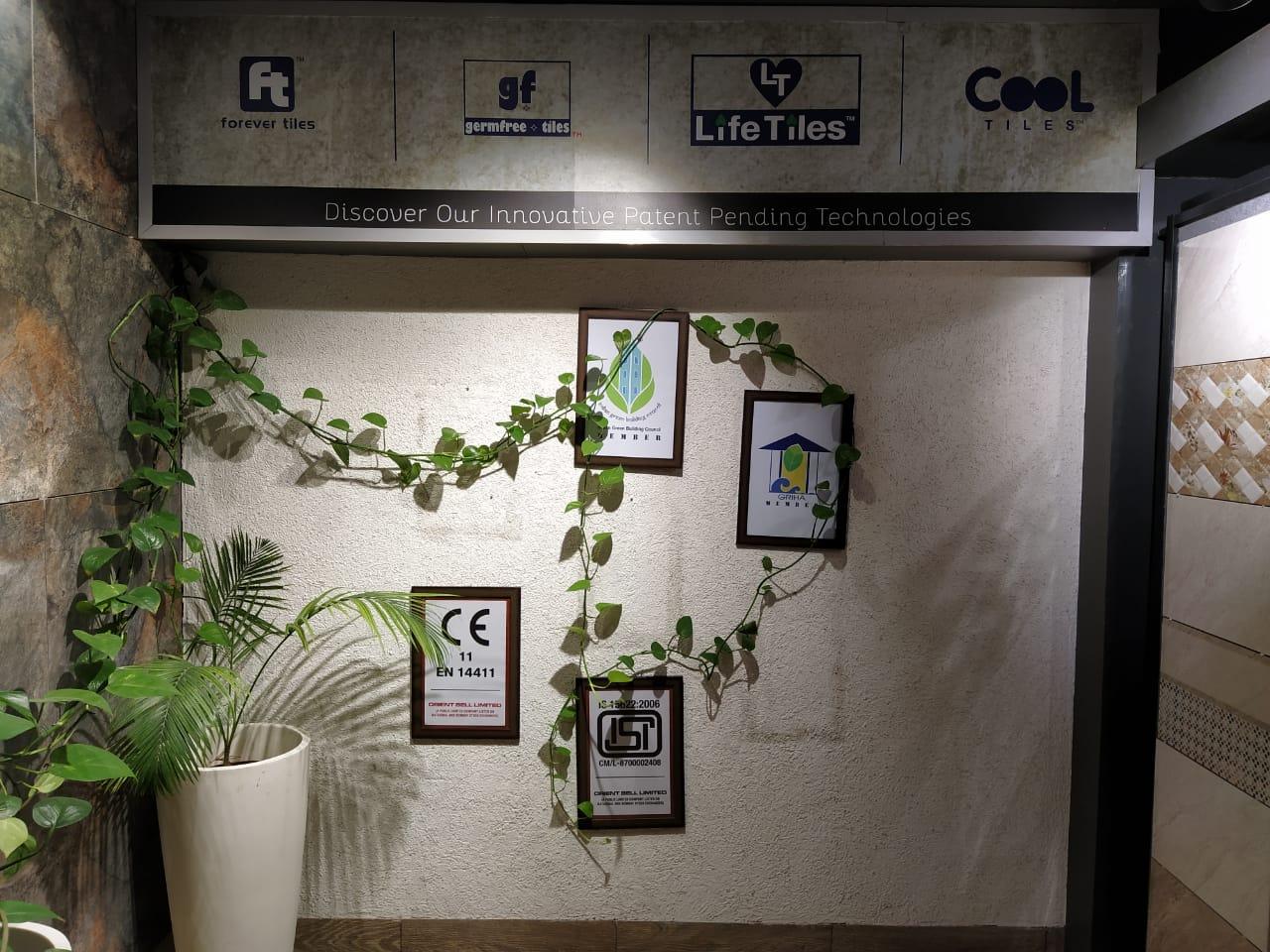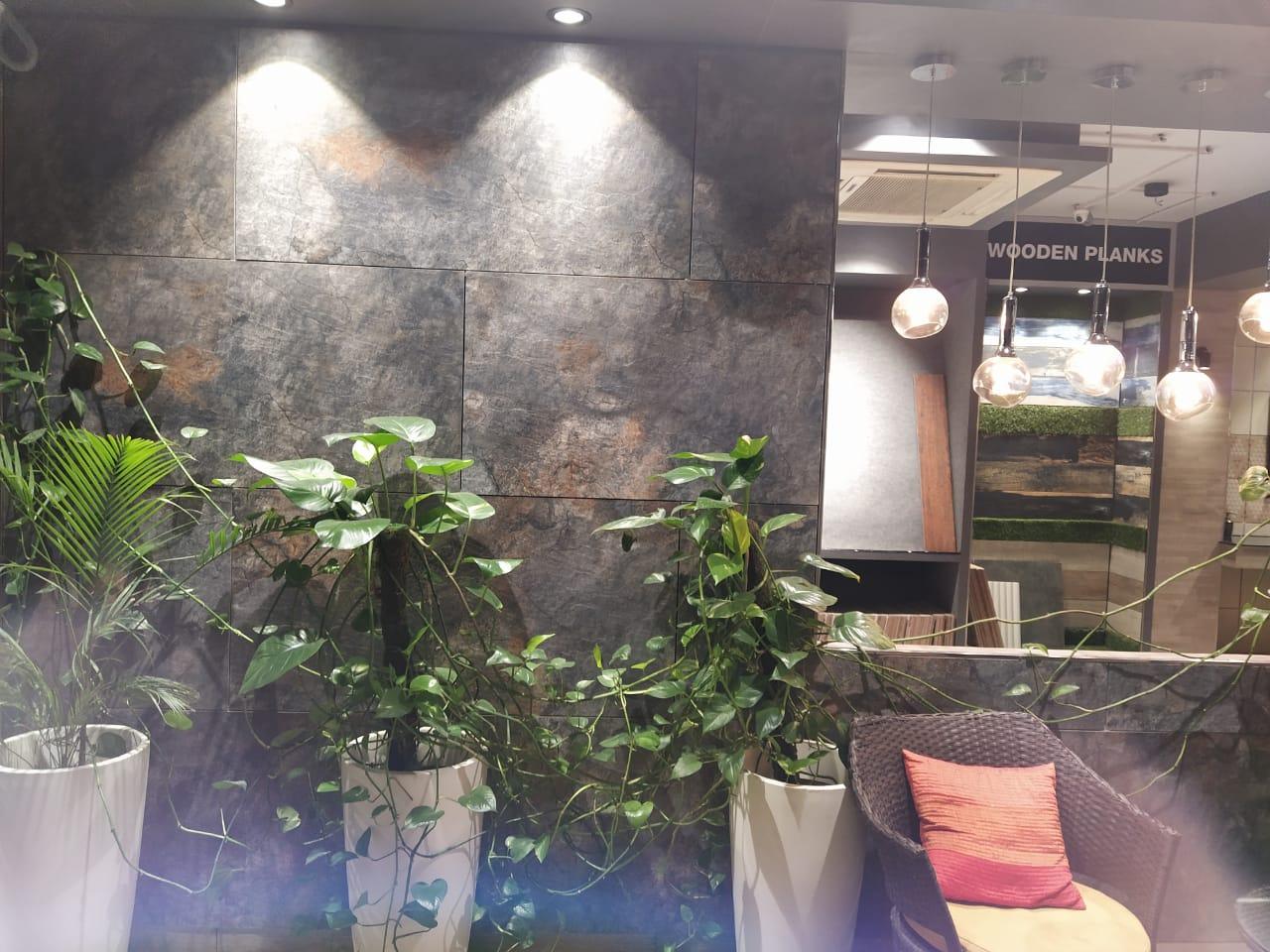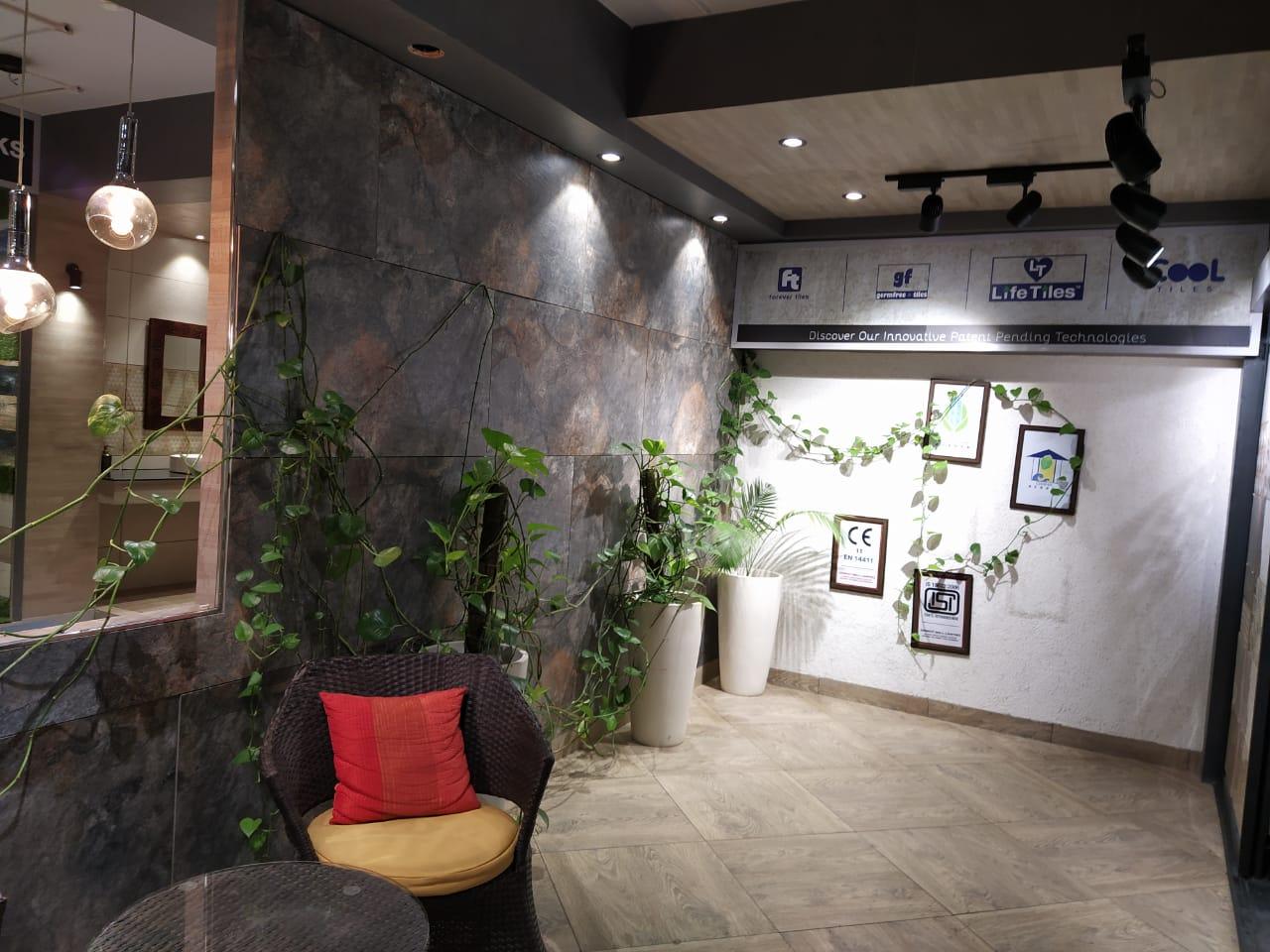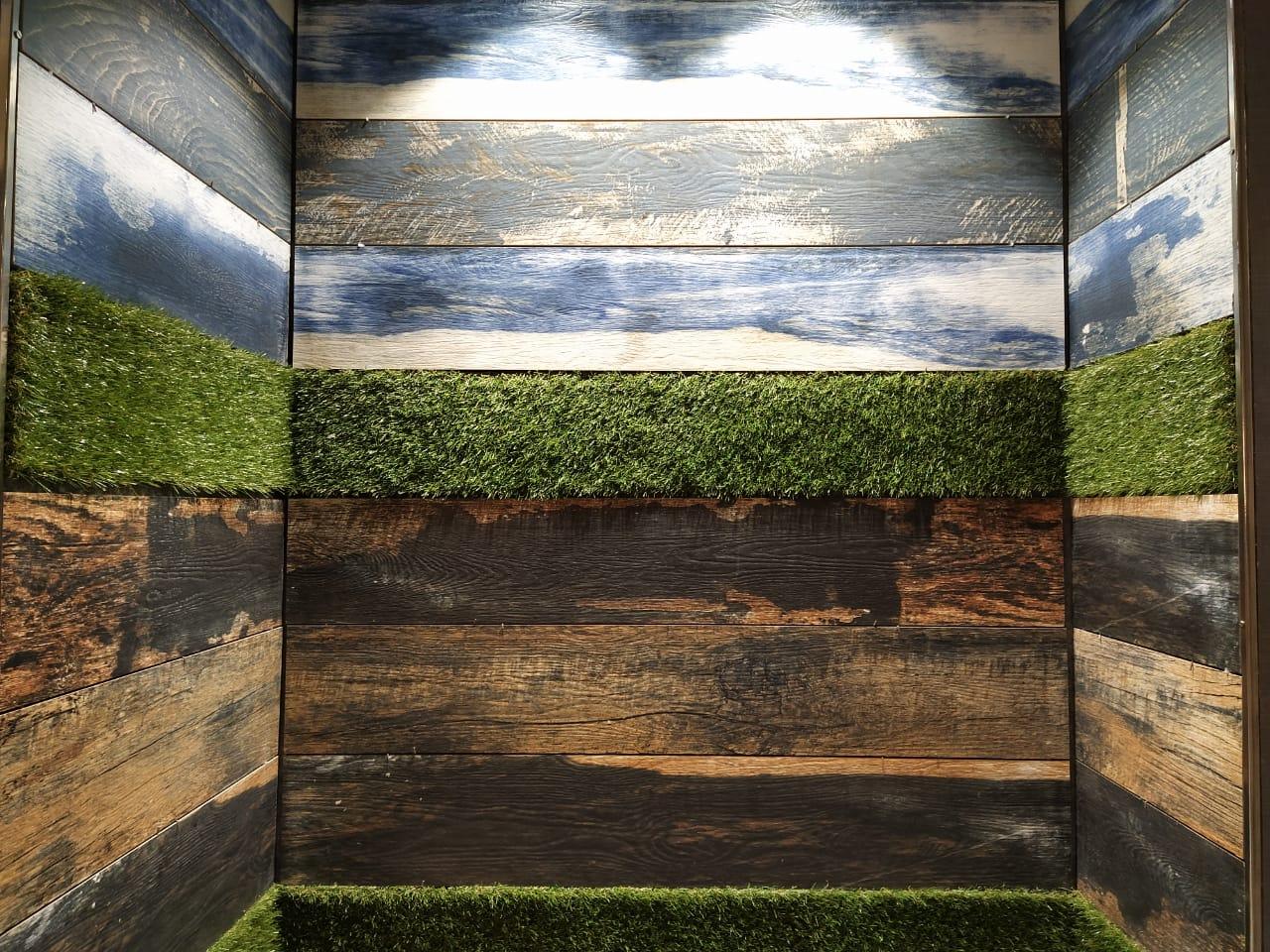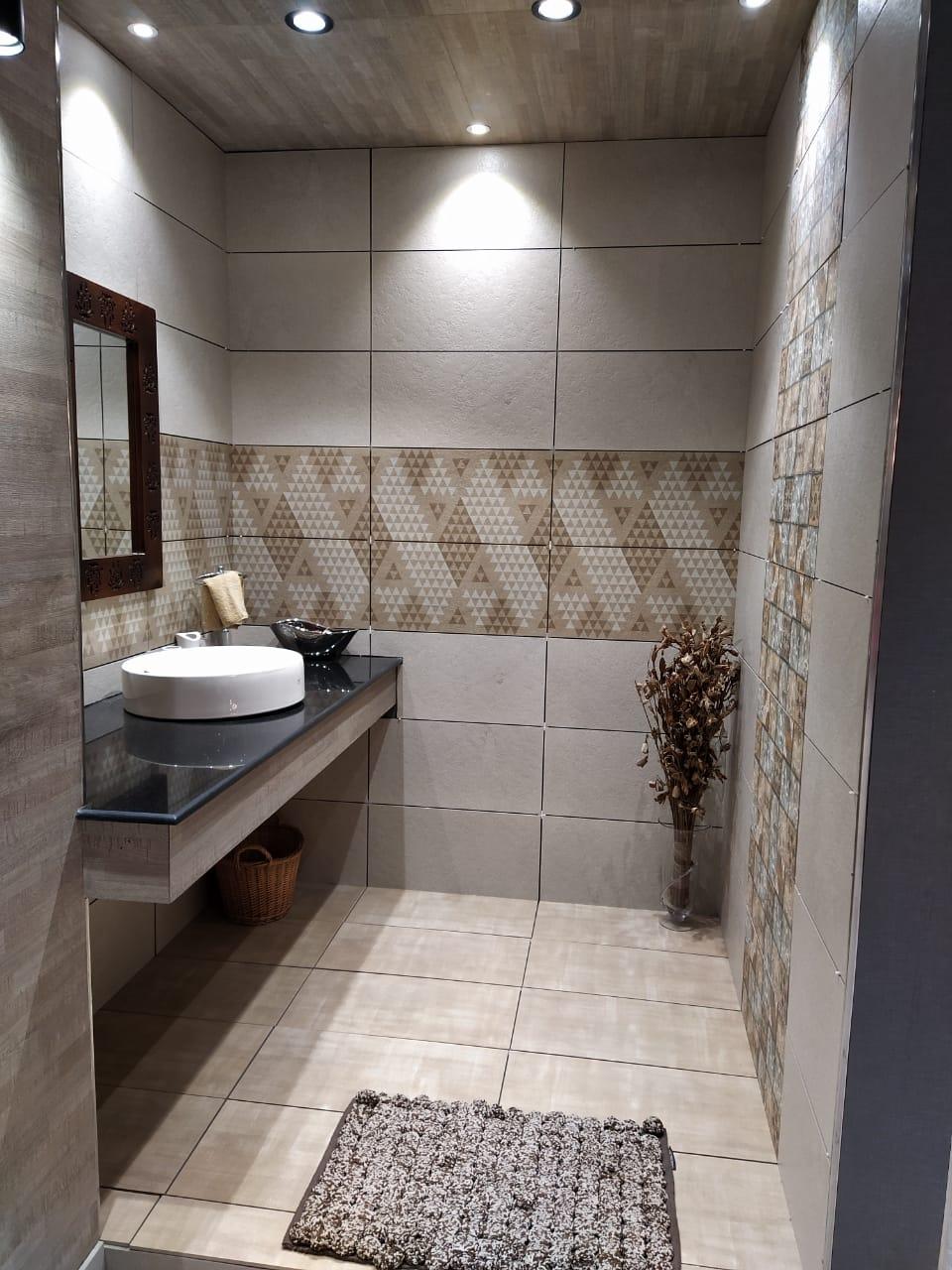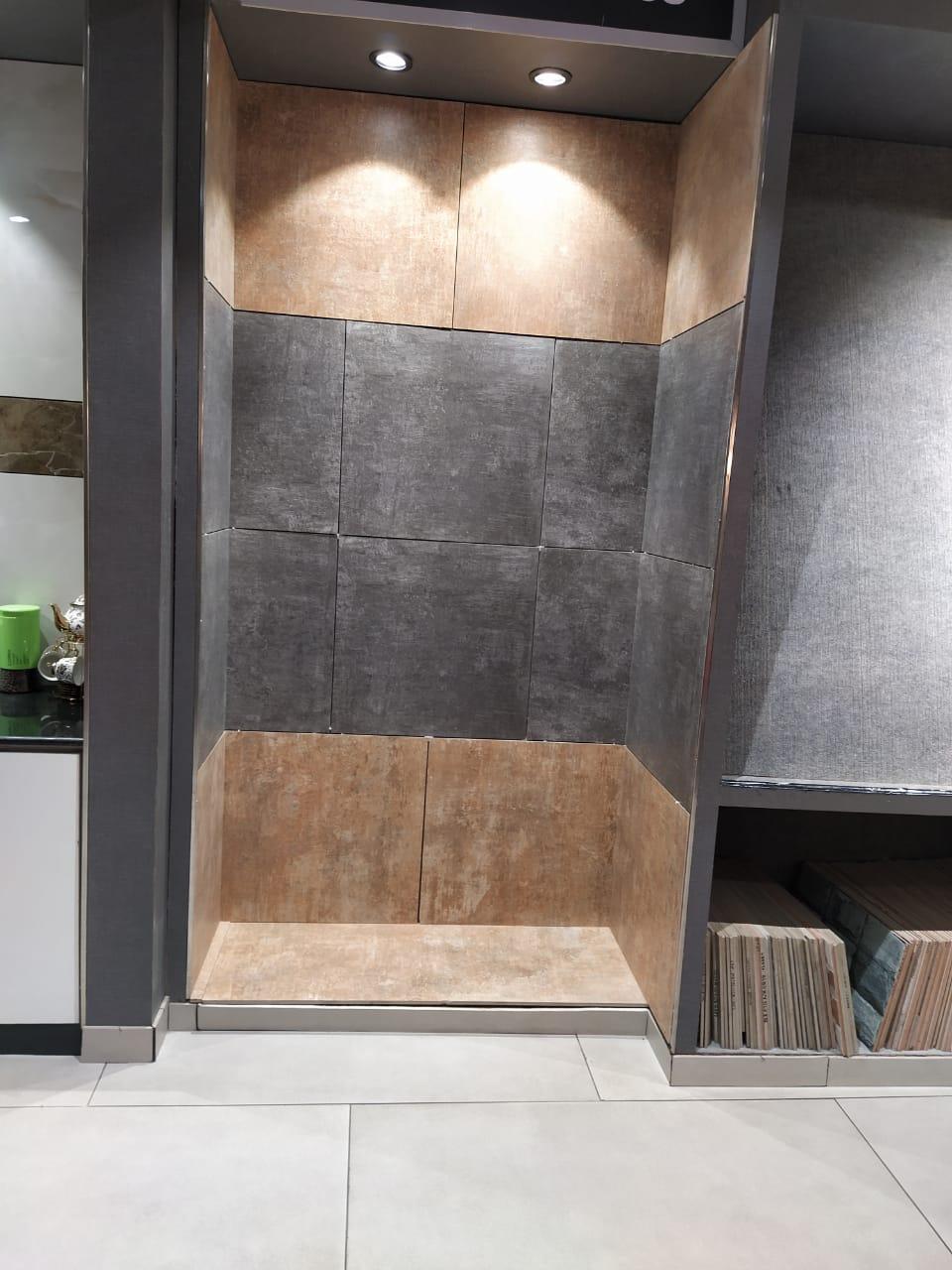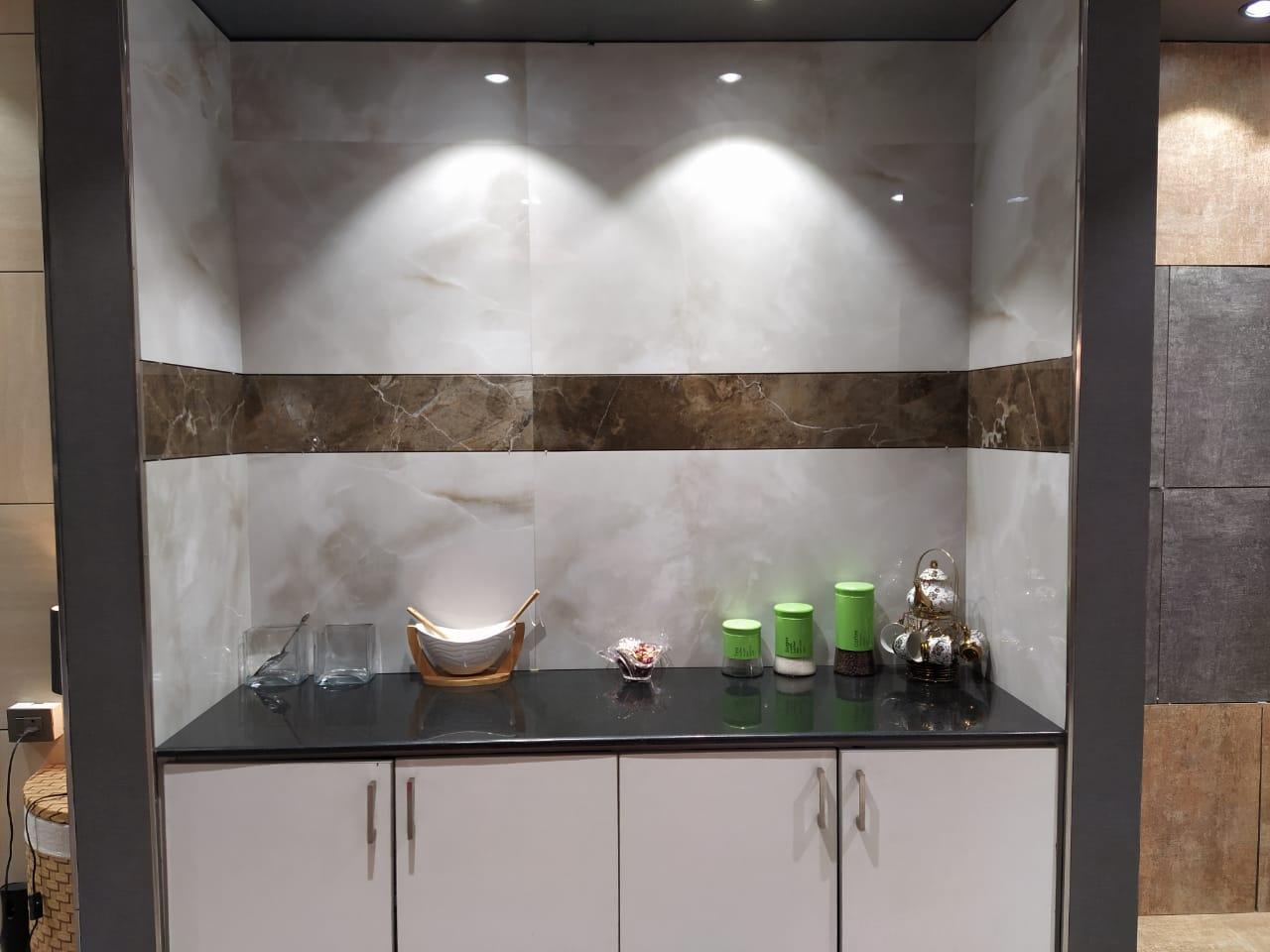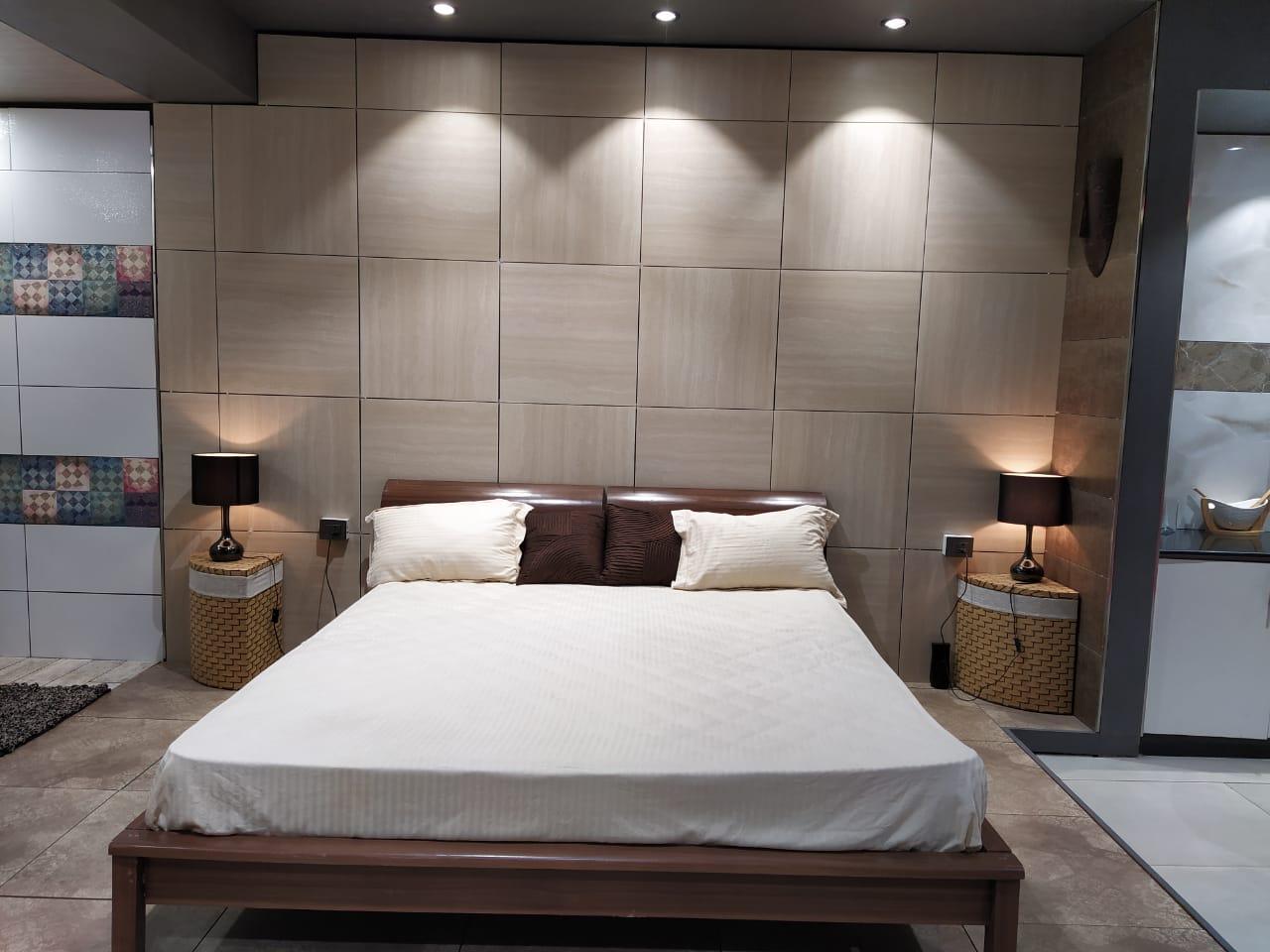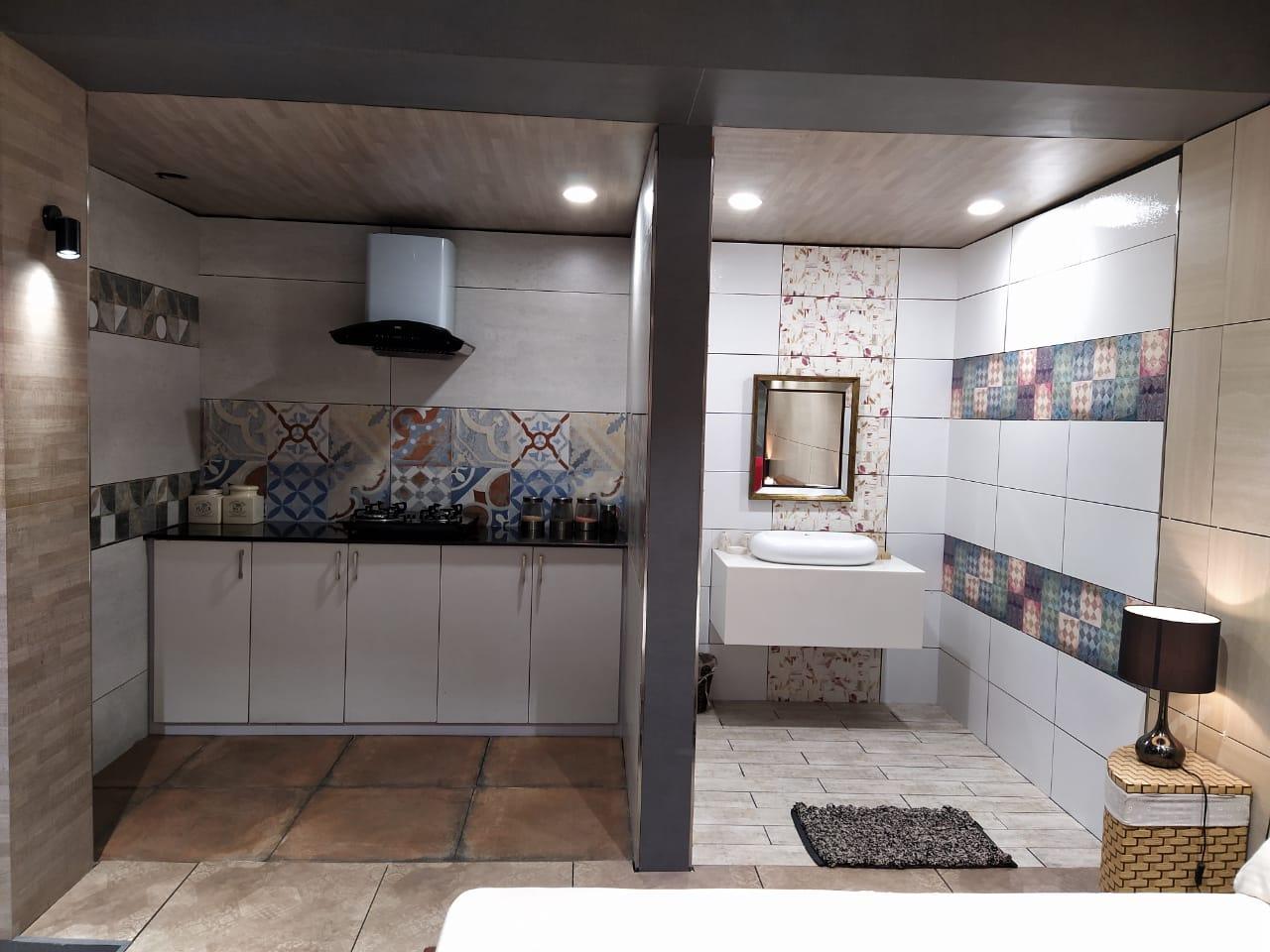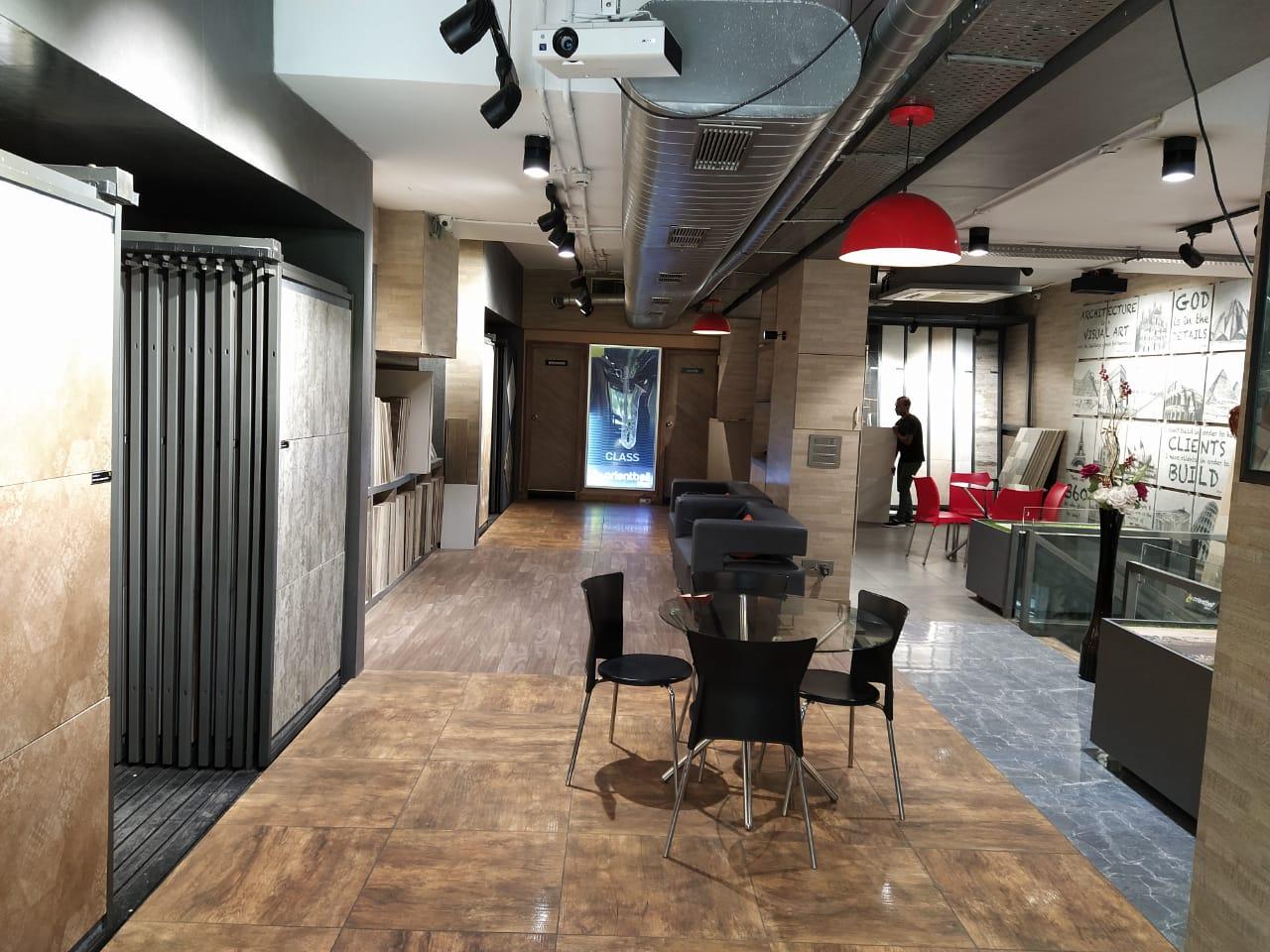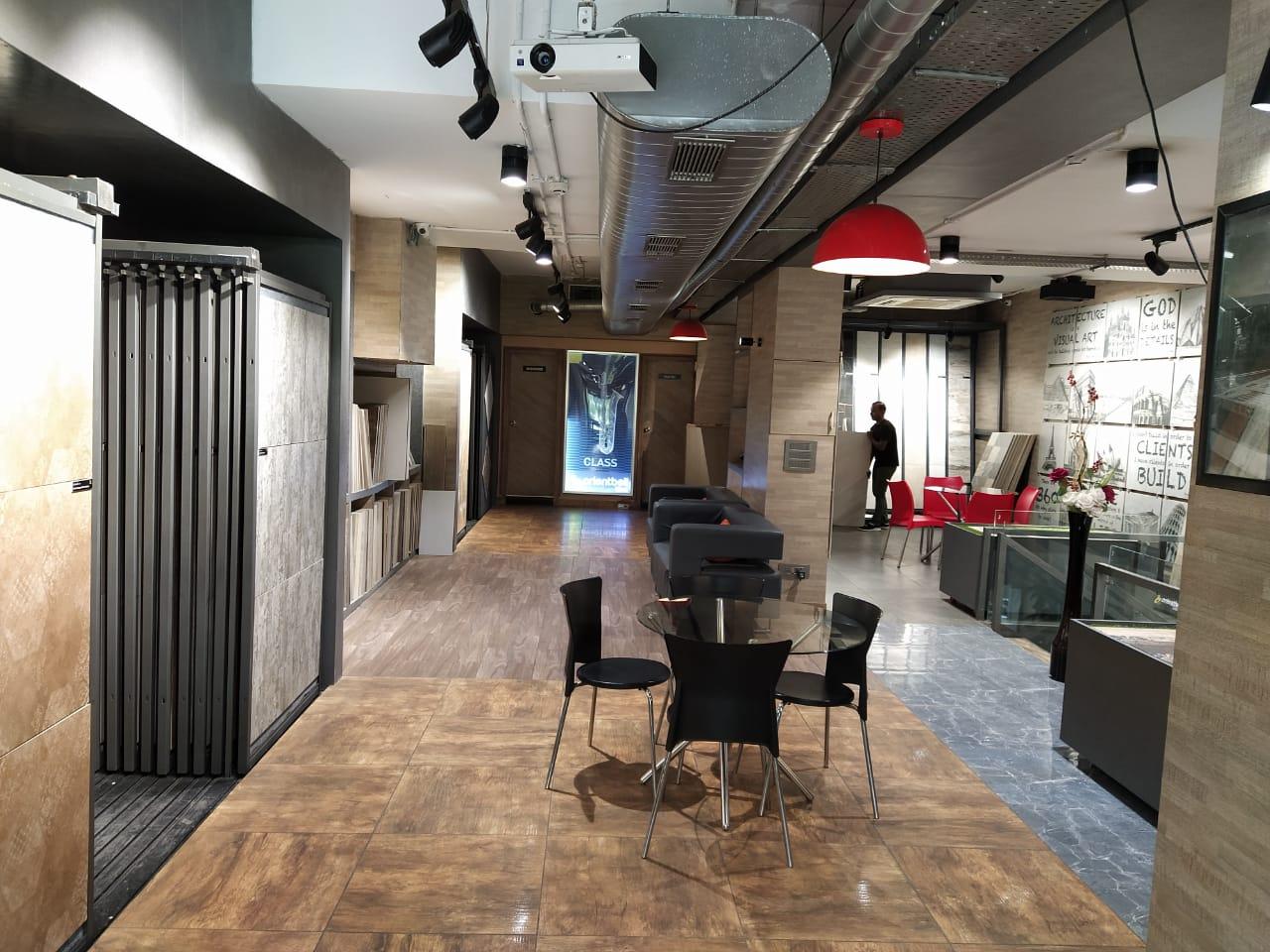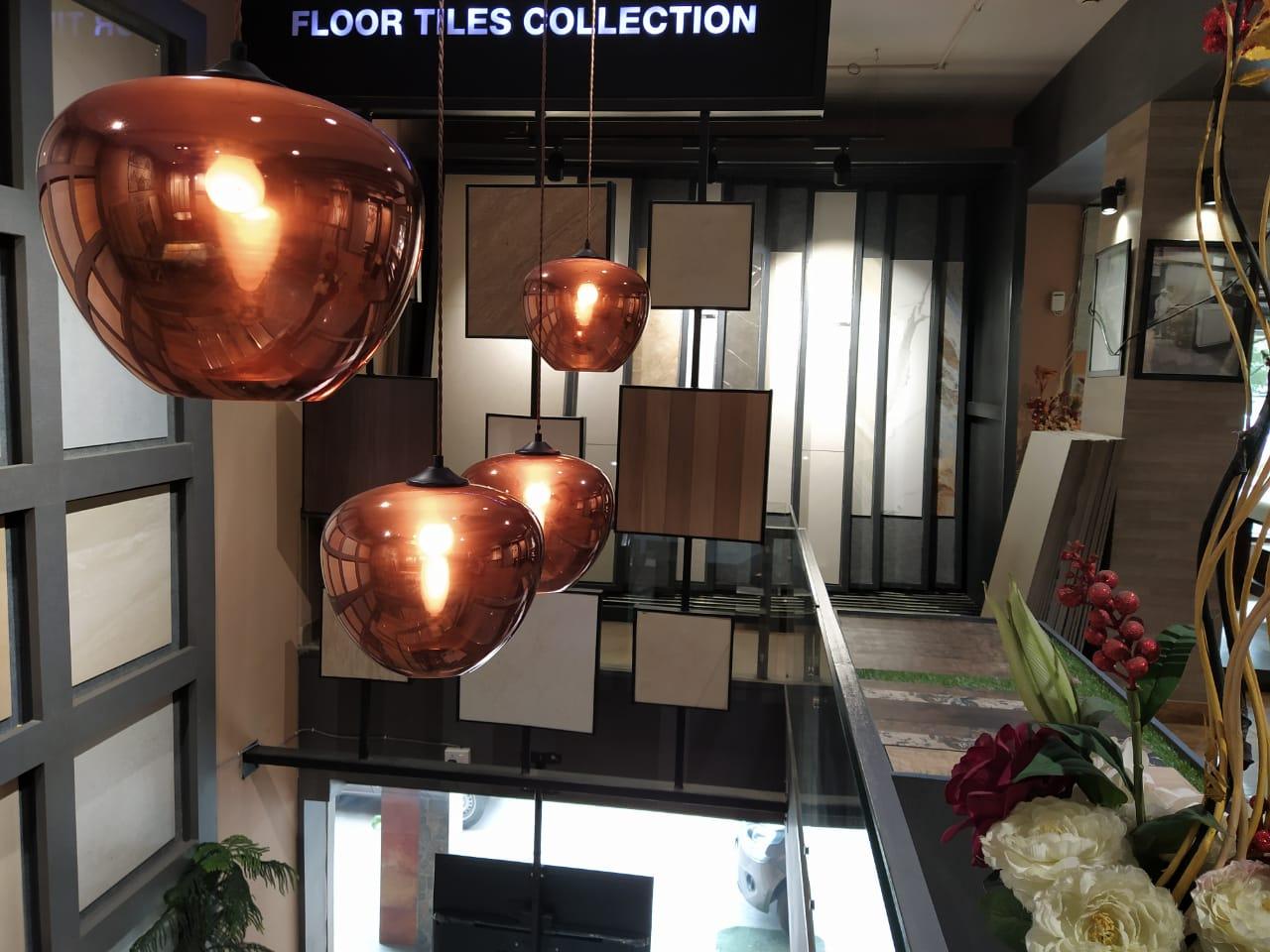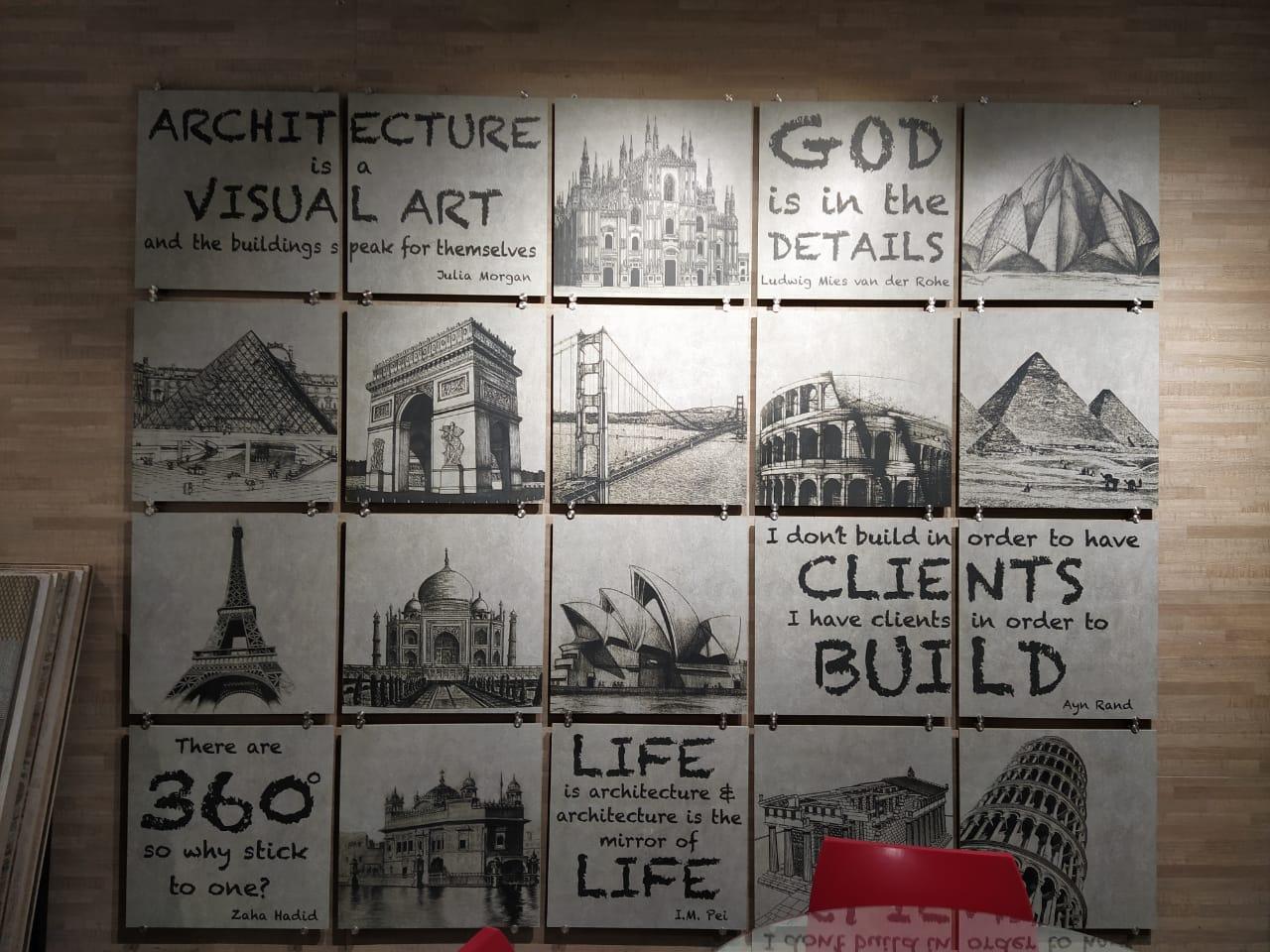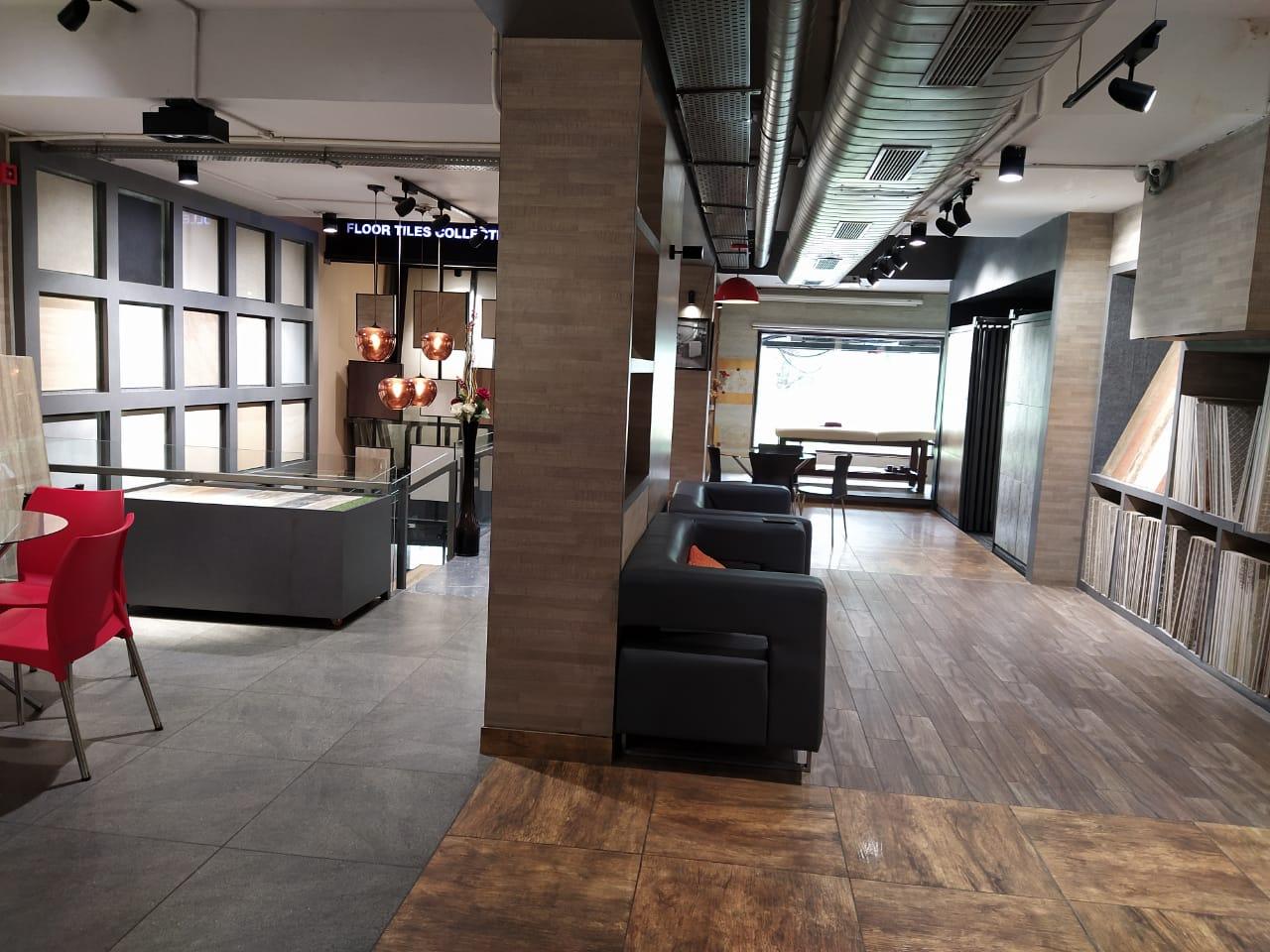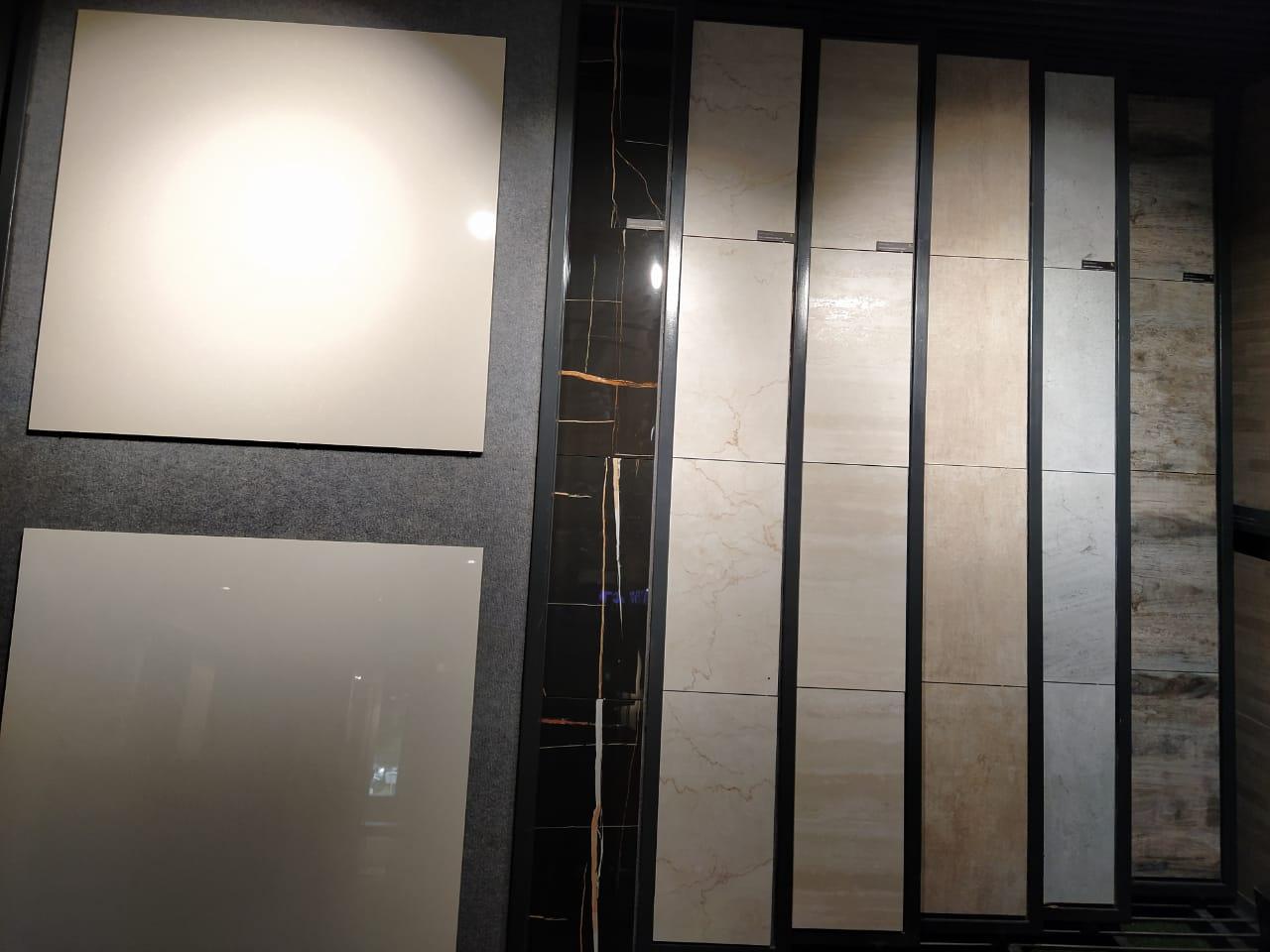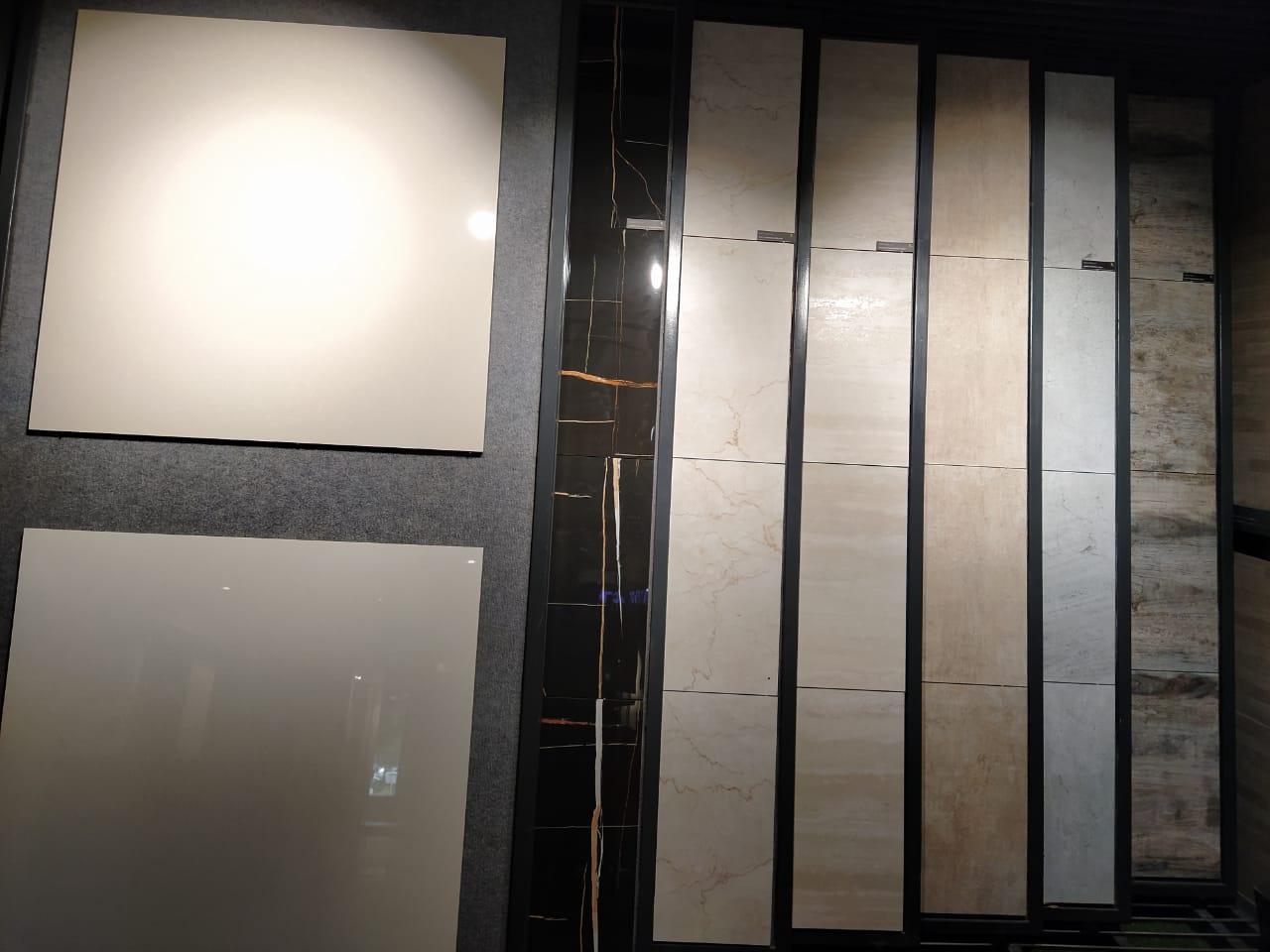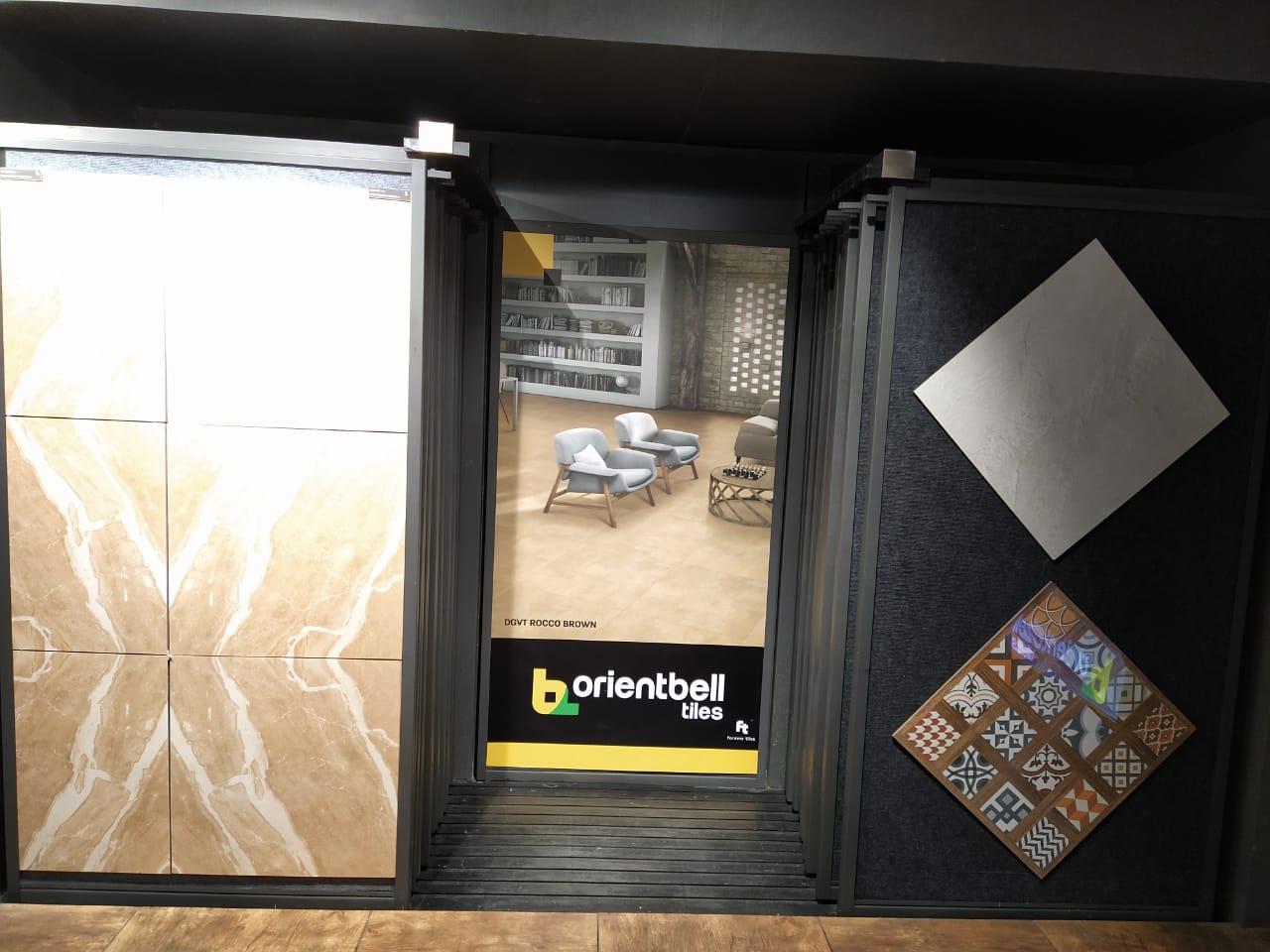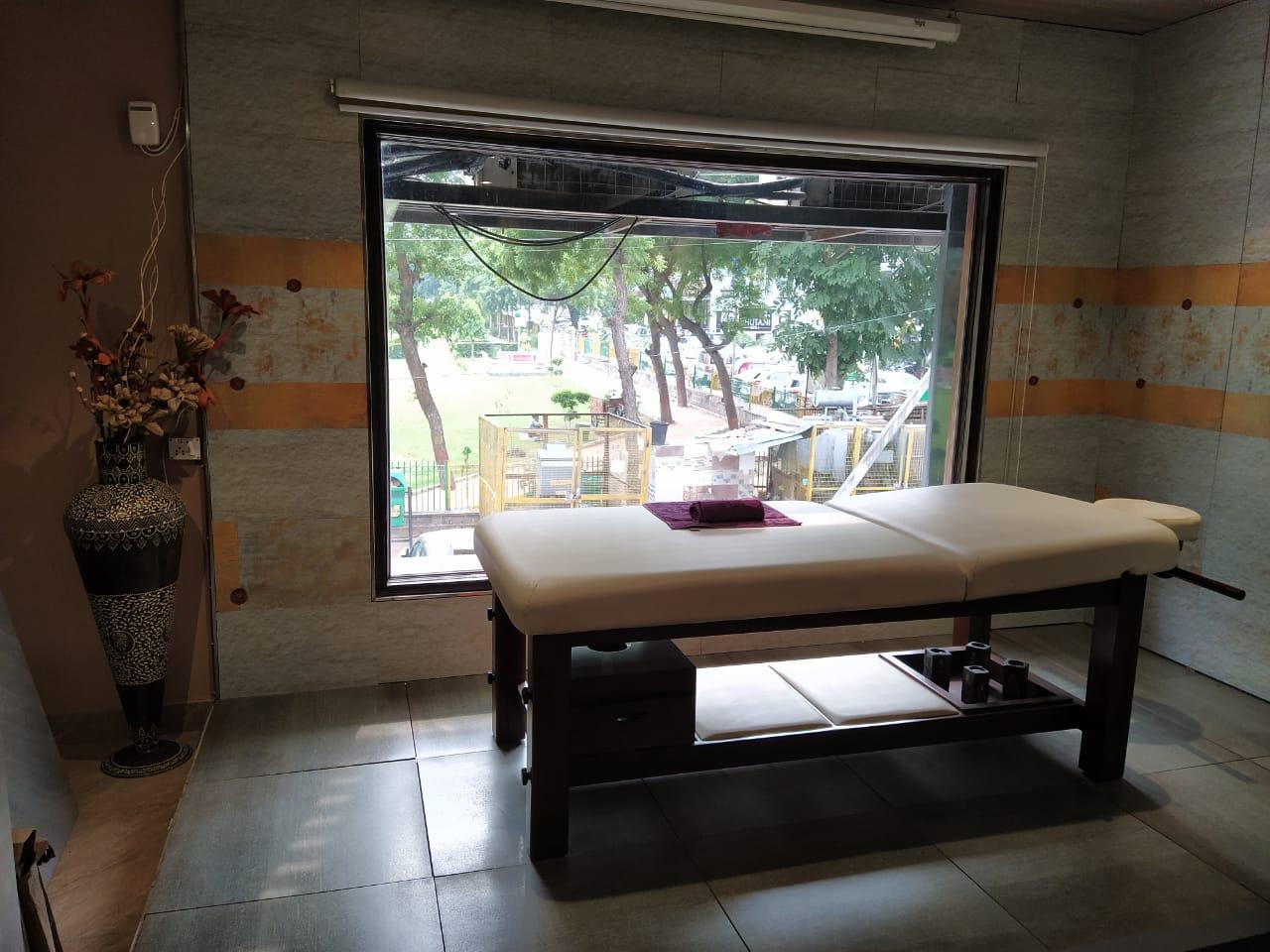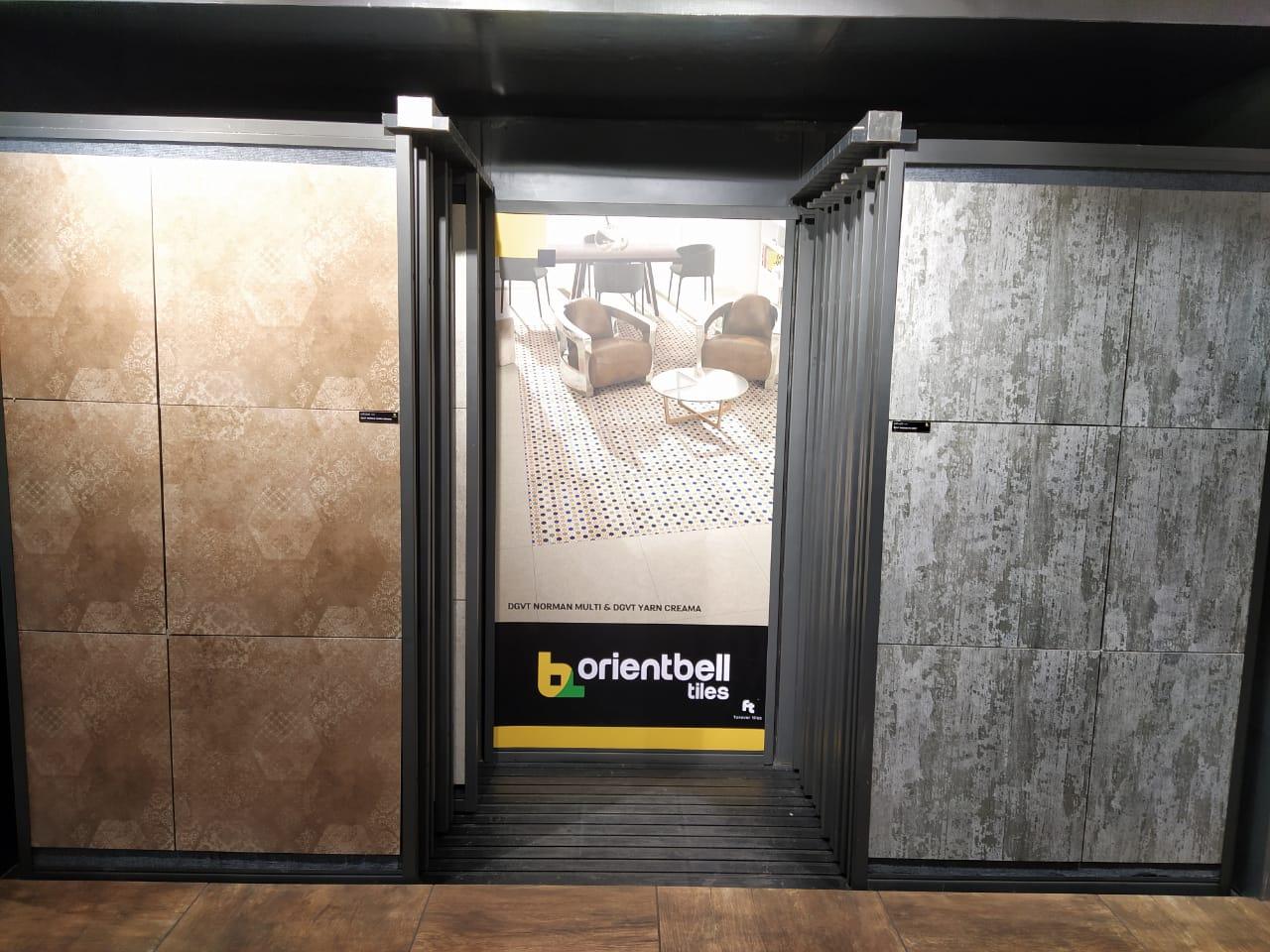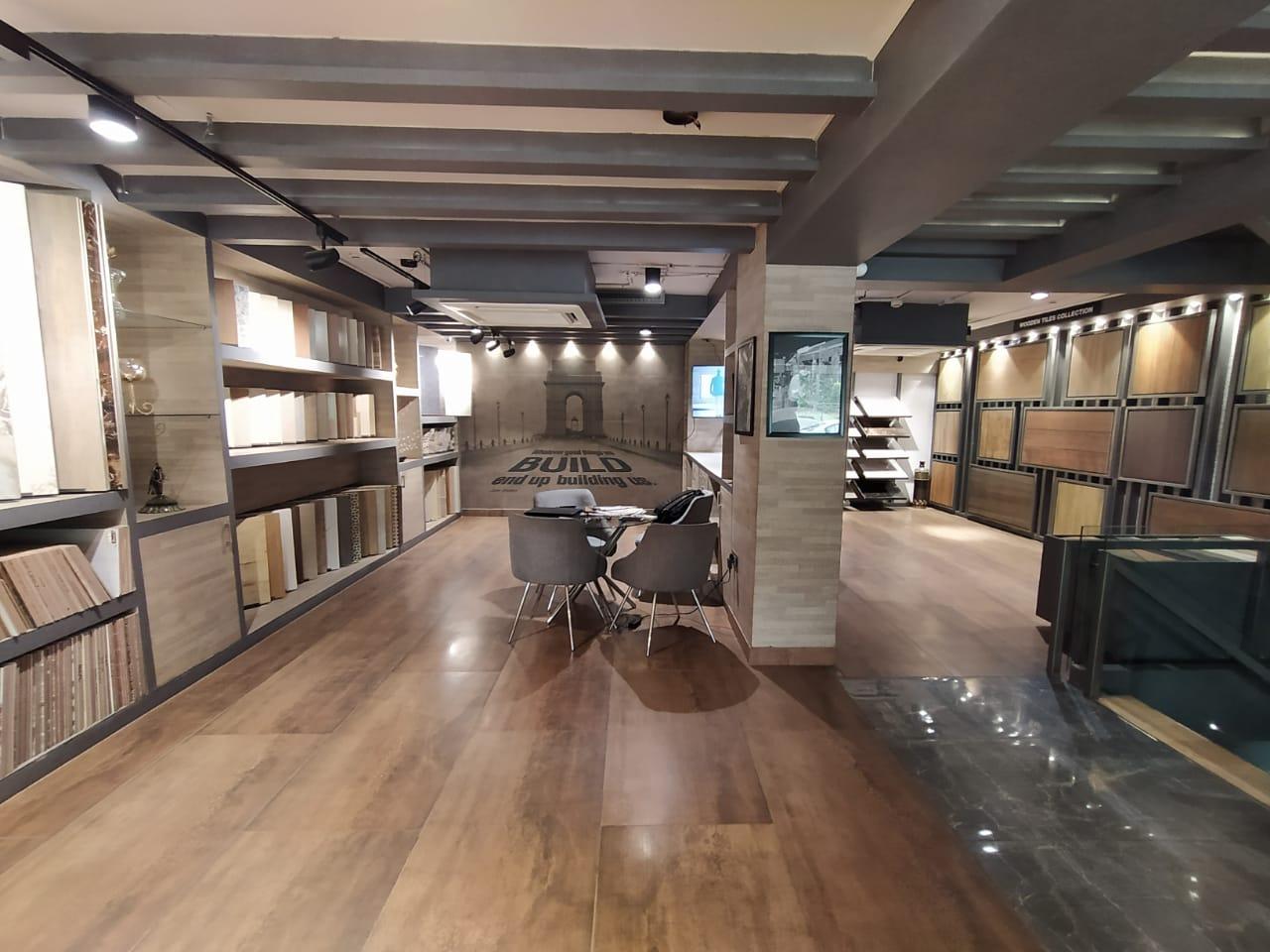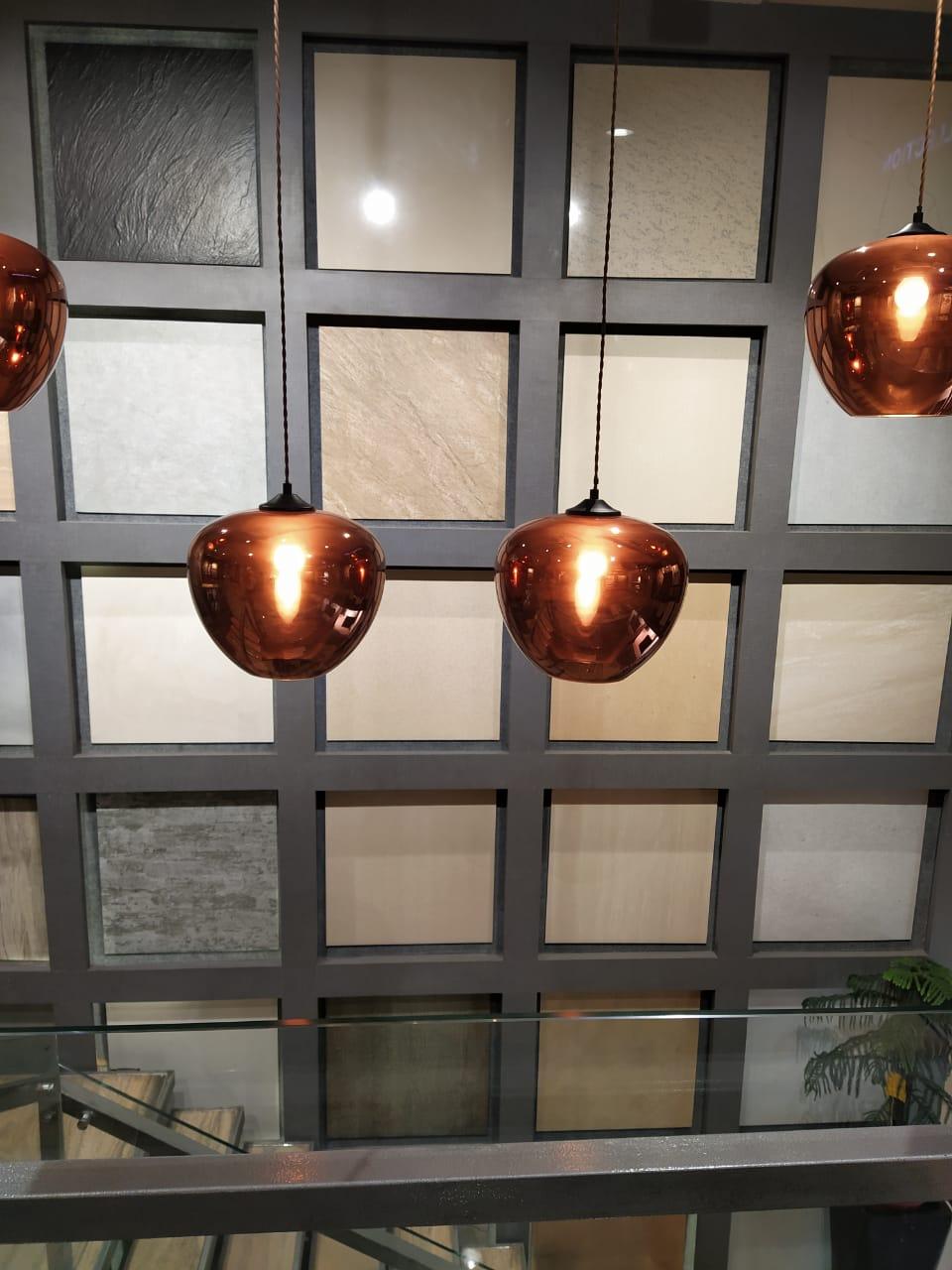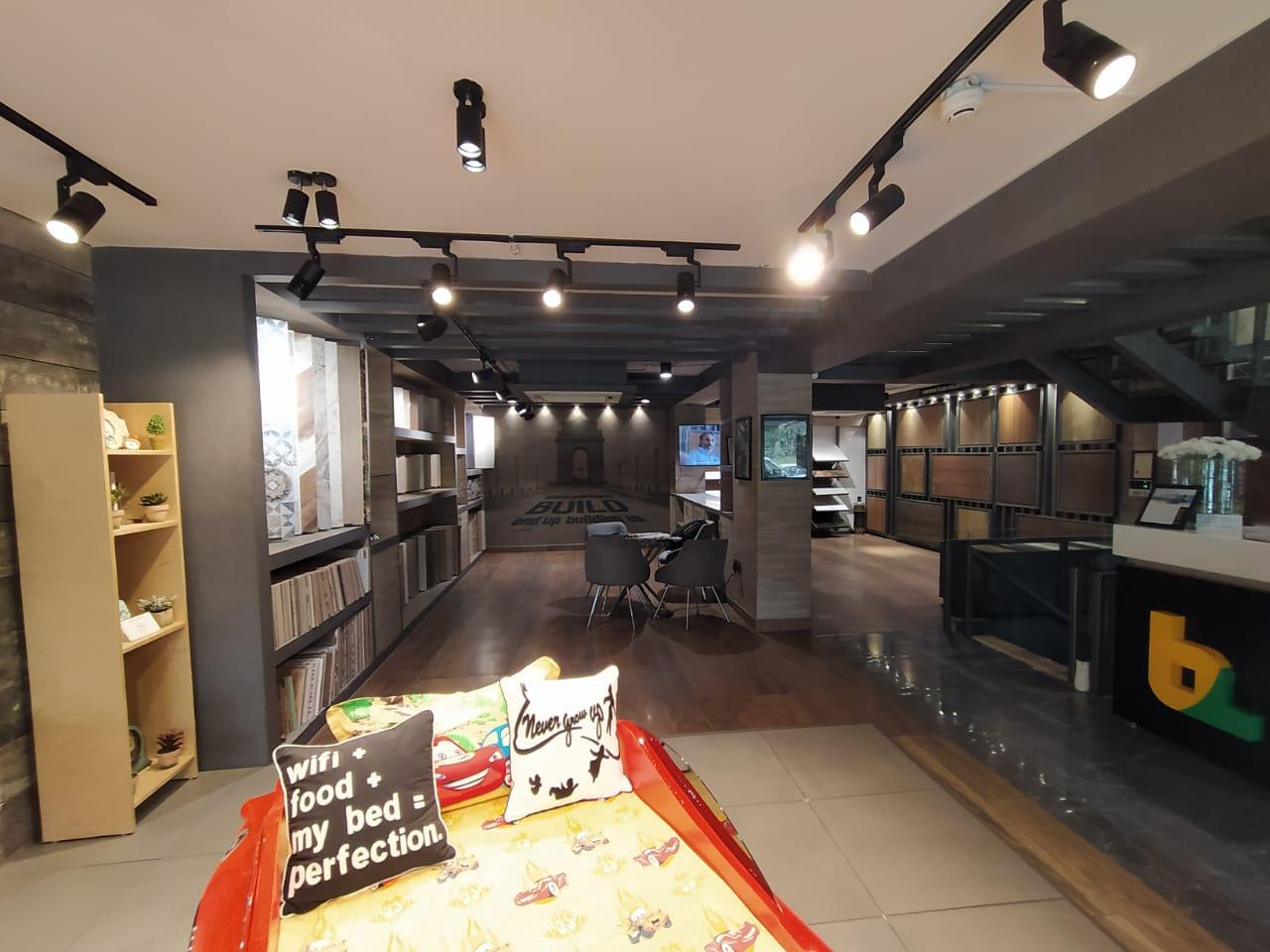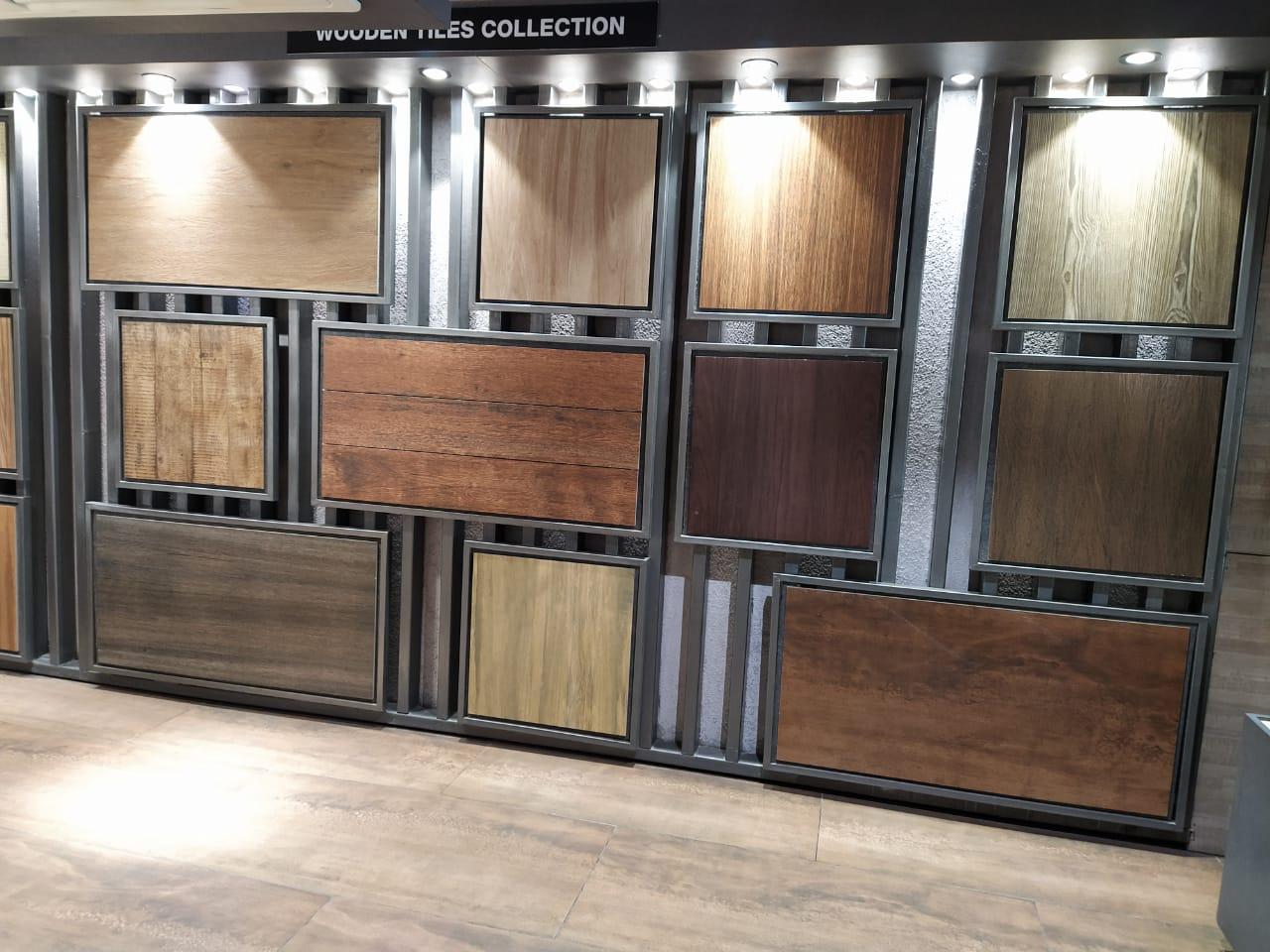 Signature Company Showrooms - Kochi
Surya Gayatri Building No. 32/8, B3 Puthiya Road, New Junction Opp. Holiday Inn Hotal Ernakulam bypass road, Cochin, Kerala, 682031
Contact Person : RAJALAKSHMI V.
Phone : 9745768058

Located in the port city of Kochi in Kerala, Signature Company Showrooms lets you choose from designs and styles best suited for all your spaces, be it residential or commercial. The technologically advanced experience will surely make your tile-buying experience a much easier and simpler process.
The mockups and our exclusive visualization tool – QuickLook helps you imagine your space even before you buy tiles. It a leading choice of architects and builders as they don't only find perfect tiles for their projects but also the on-time delivery keeps them coming back to our Kochi store.
Let's help you build your dream home. Walk-in now!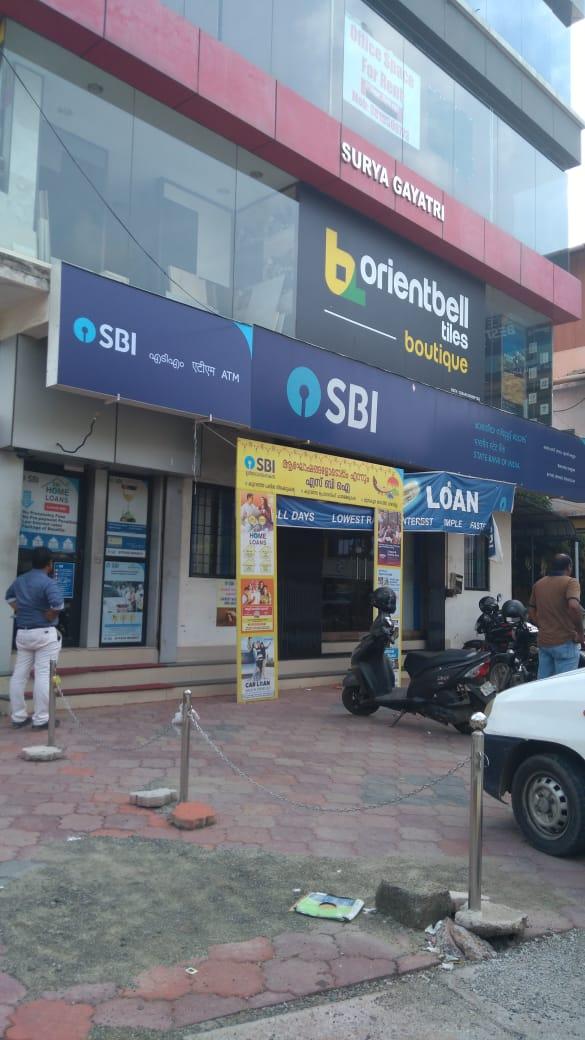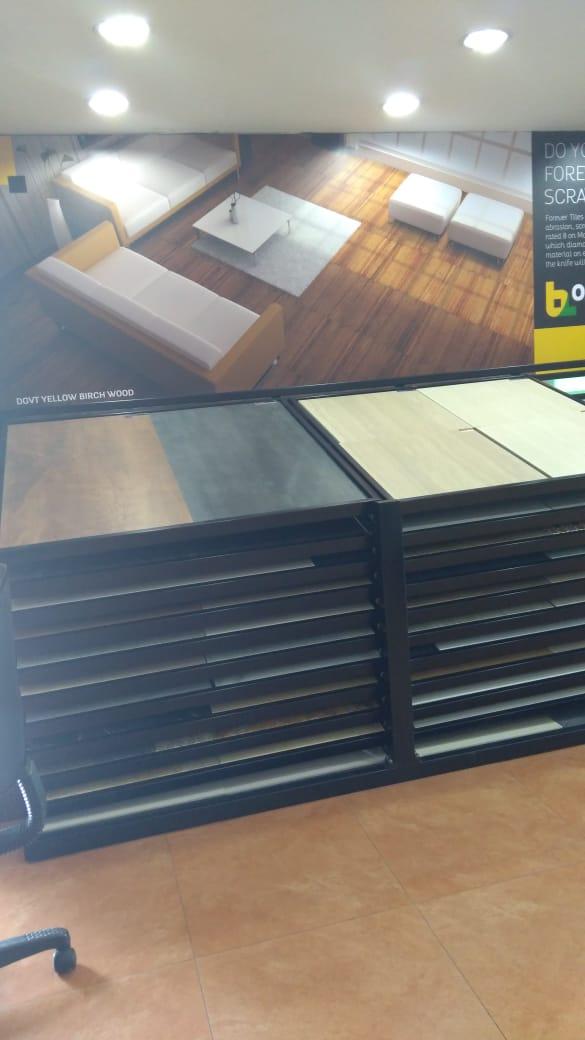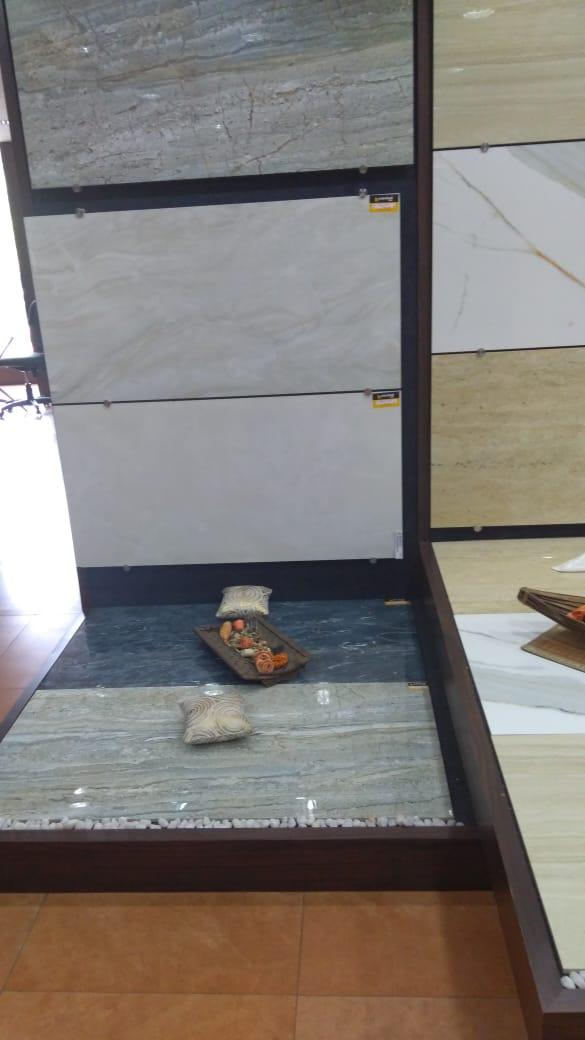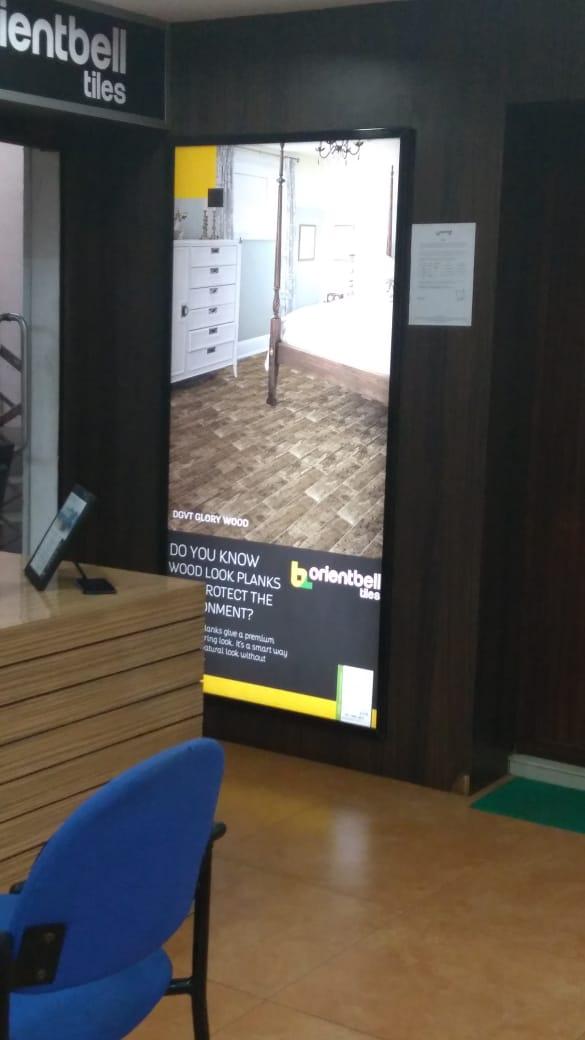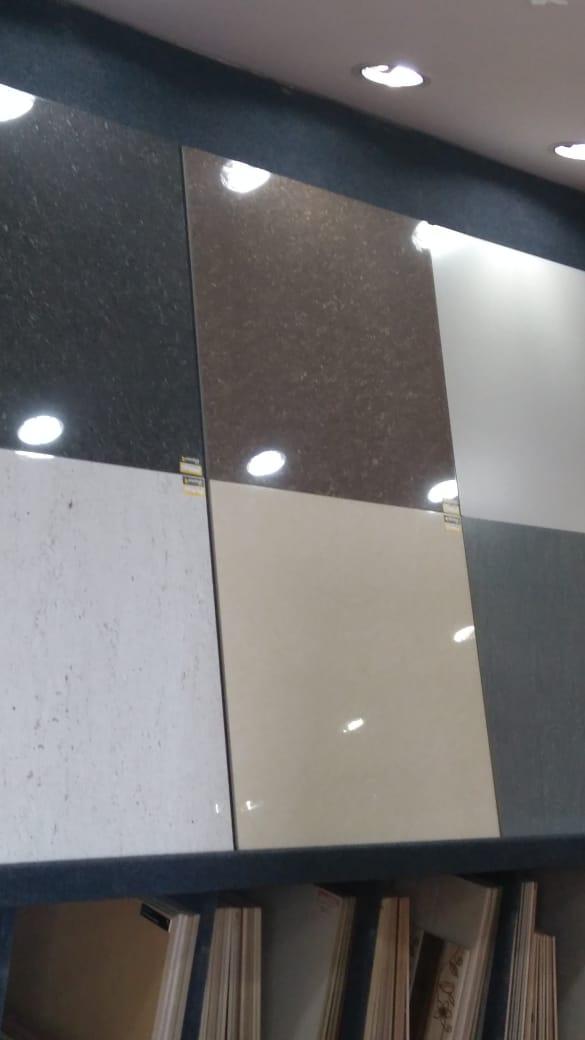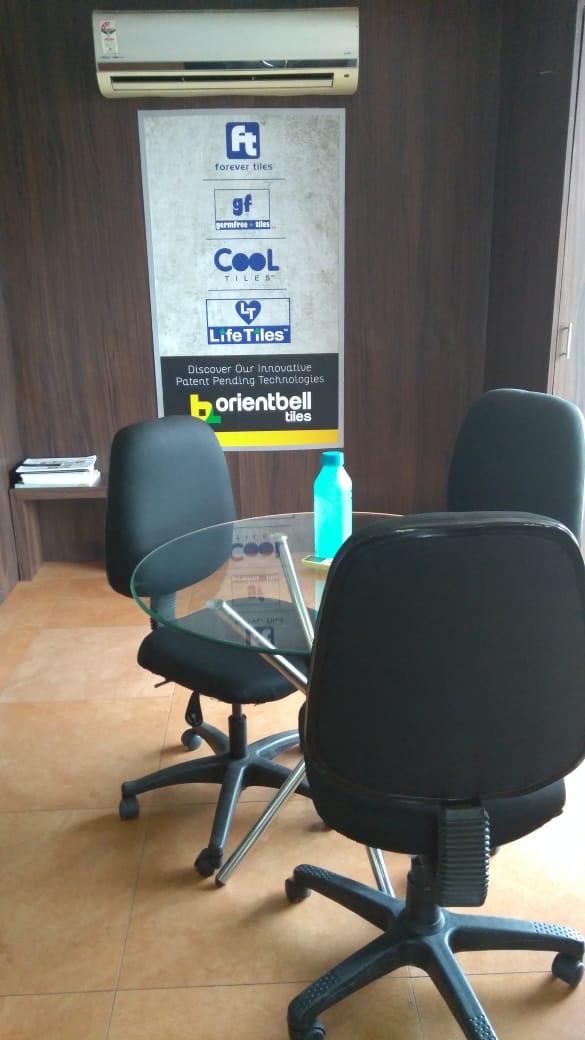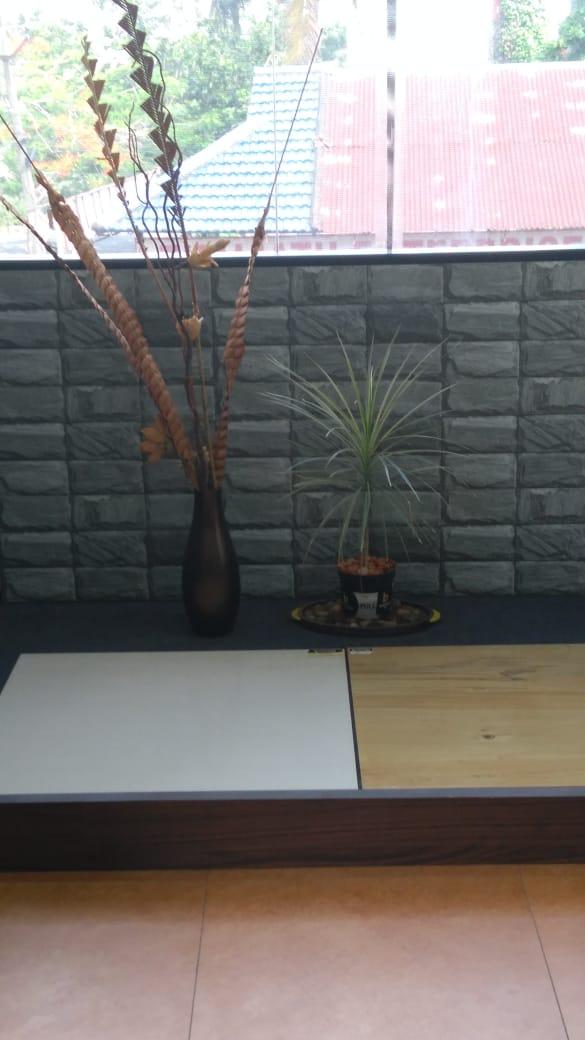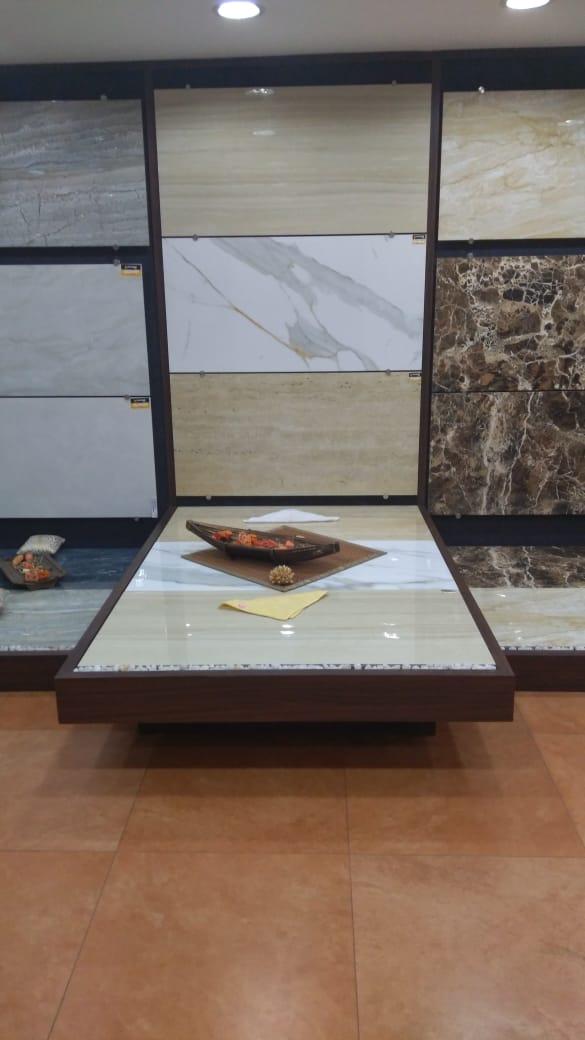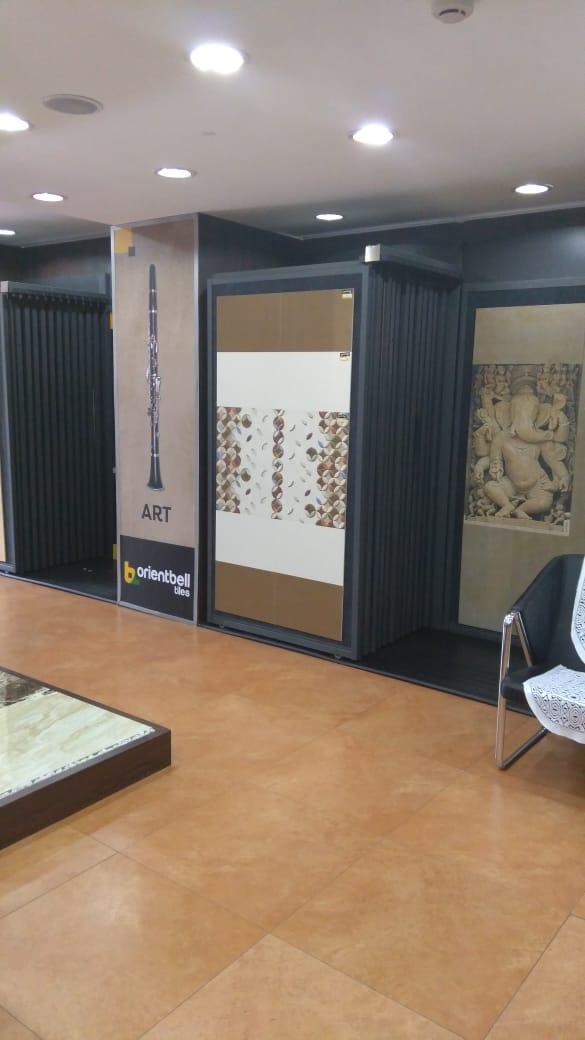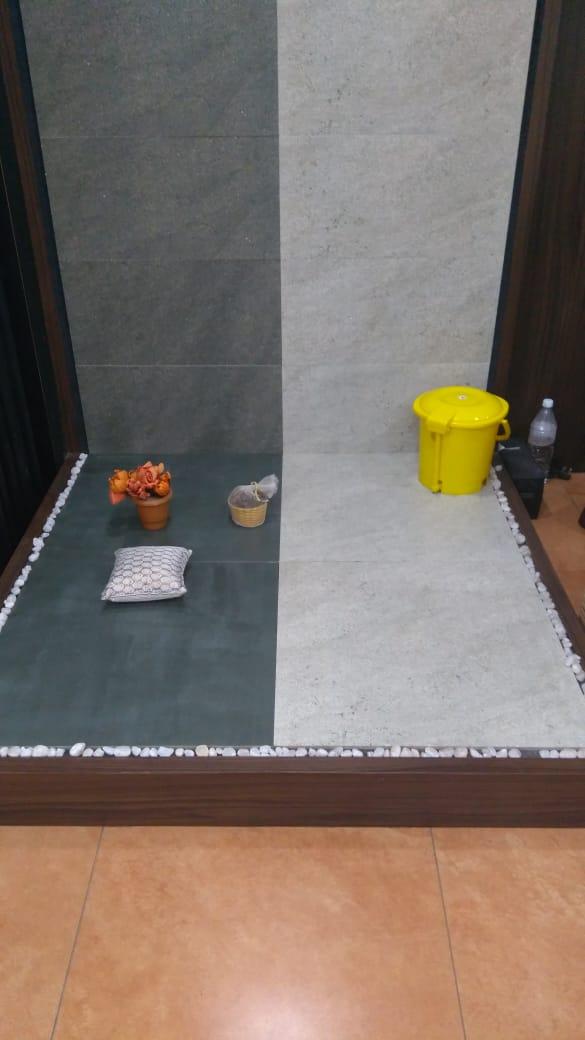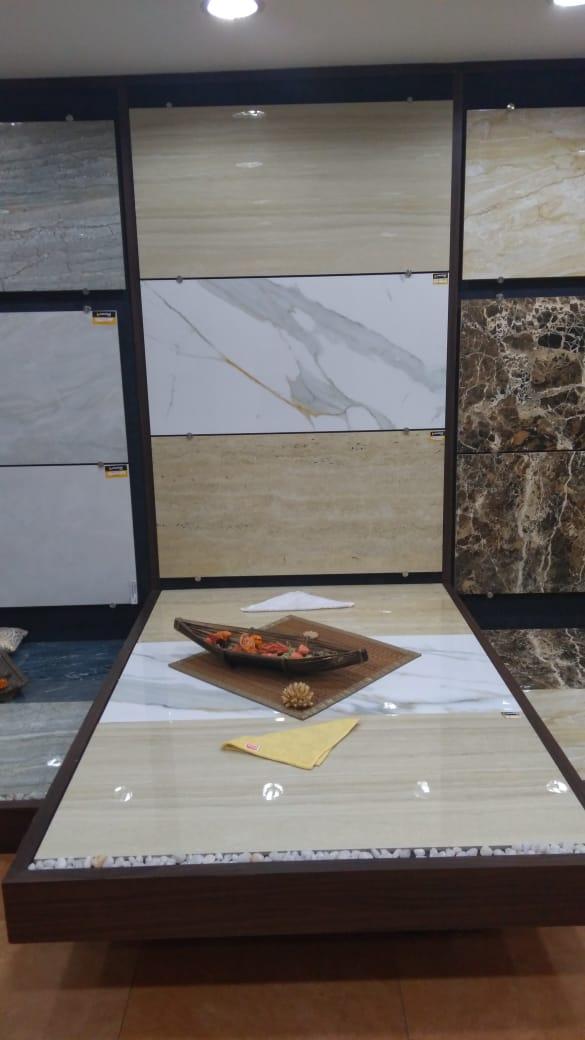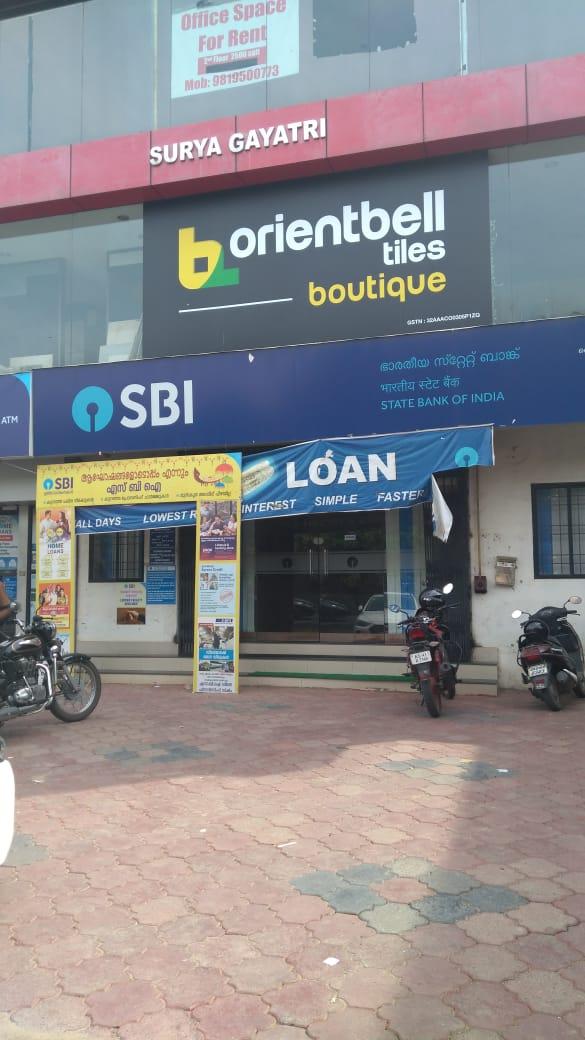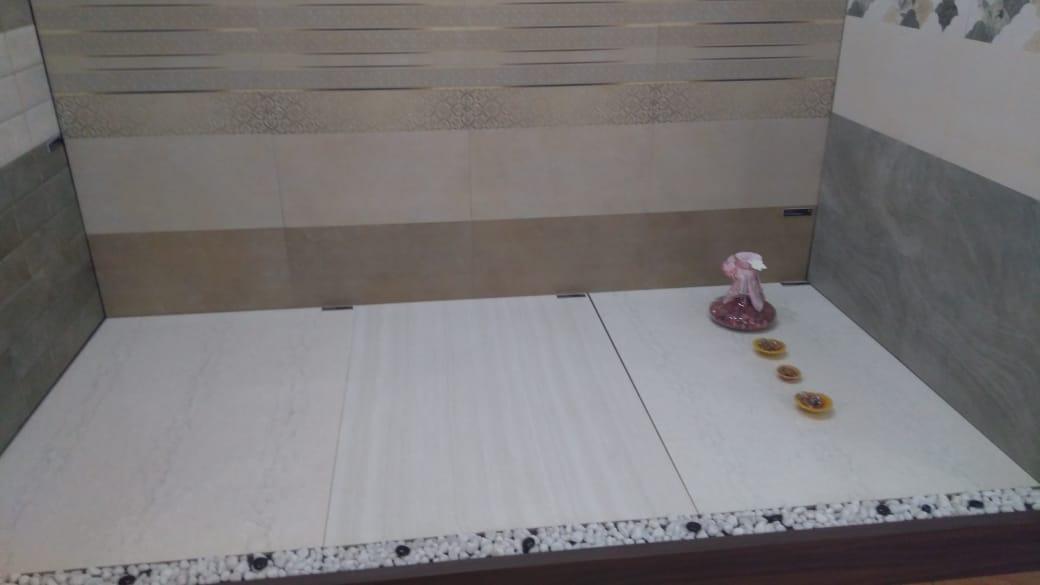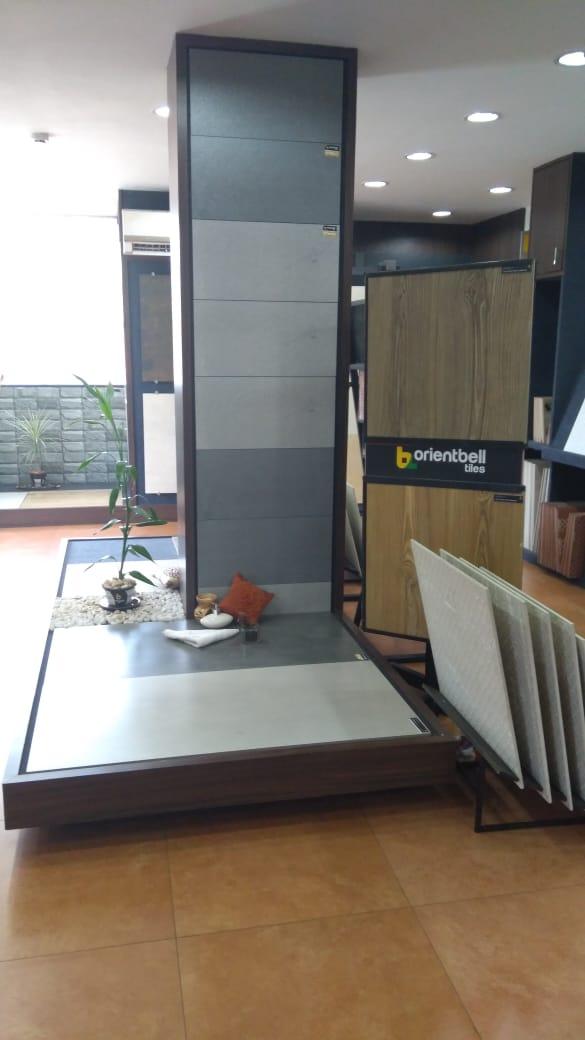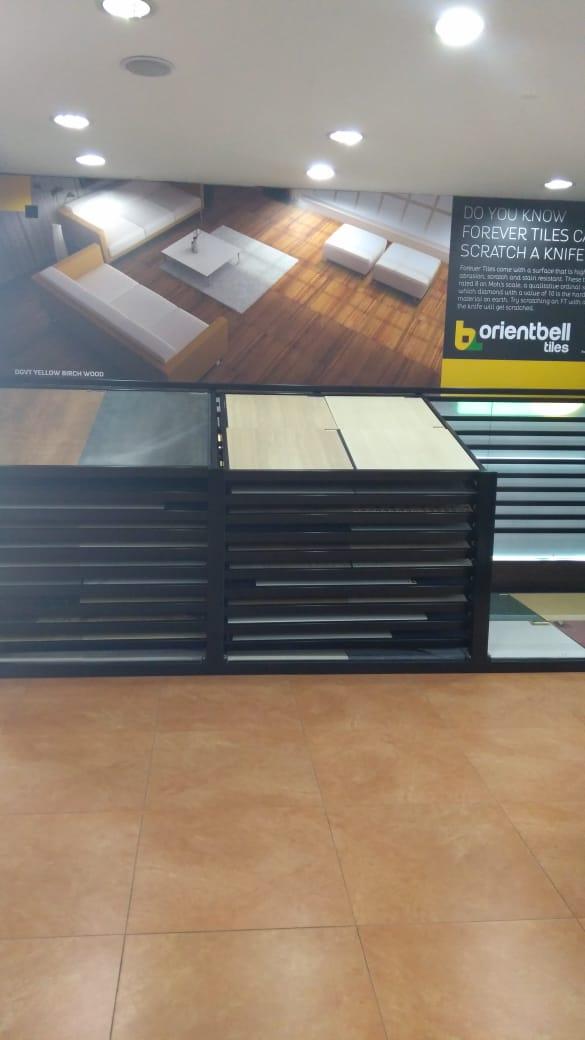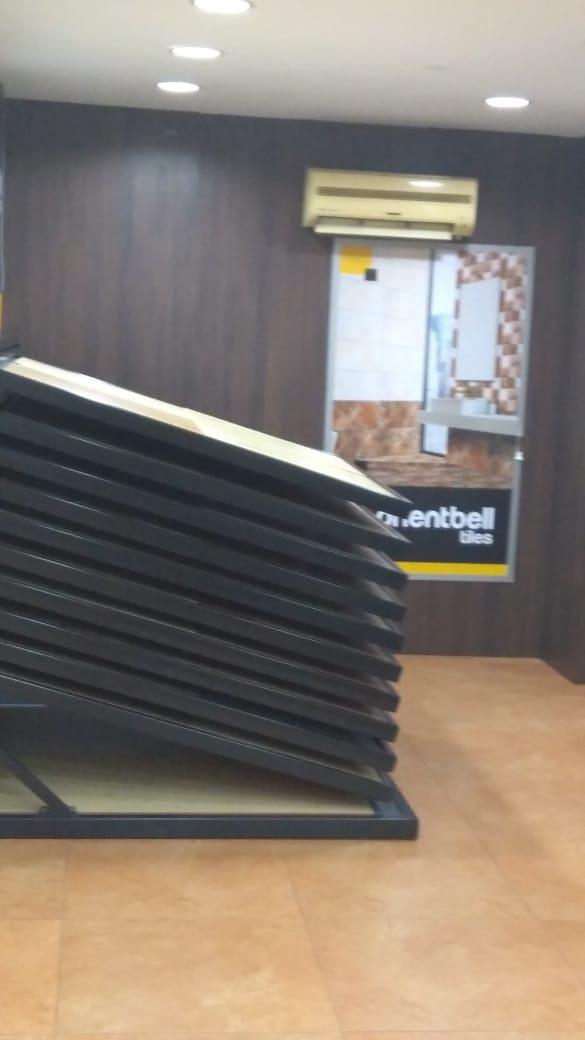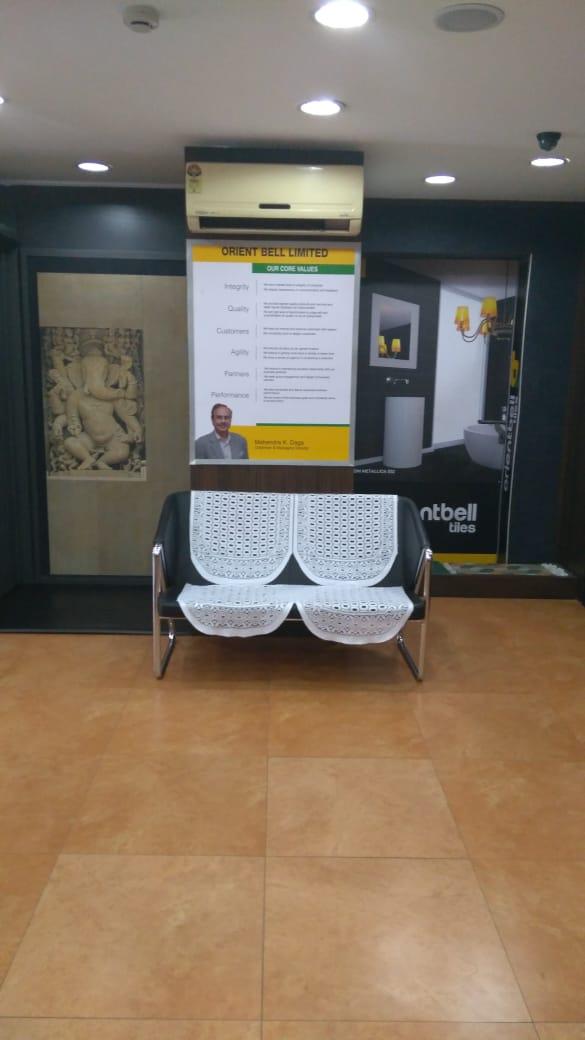 Signature Company Showrooms - Kolkata
8/1, Burdwan road Alipore, Kolkata, West Bengal, 700027
Contact Person : Ishani Dutta
Phone : 8697749329

Our Kolkata store is just not another tile showroom, it is part of our legacy and reflects the culture of the city of joy – Kolkata. A lush green entrance, our Signature Company Showroom of Kolkata also happens to be the residence of our Chairman Mr. Mahendra Daga.
While the store is equipped with latest designs, and latest tile trends it reflects the essence of Kolkata in all its glory. With ample of parking space, Architects from all corners of Kolkata bring their clients to select tiles. The store is a proof over 40 years of innovation and world-class quality products and is a leading choice of professionals.
Our retail walk-ins trust our tile experts and visualization tools like QuickLook and TruLook to help them make a wise choice for all their spaces.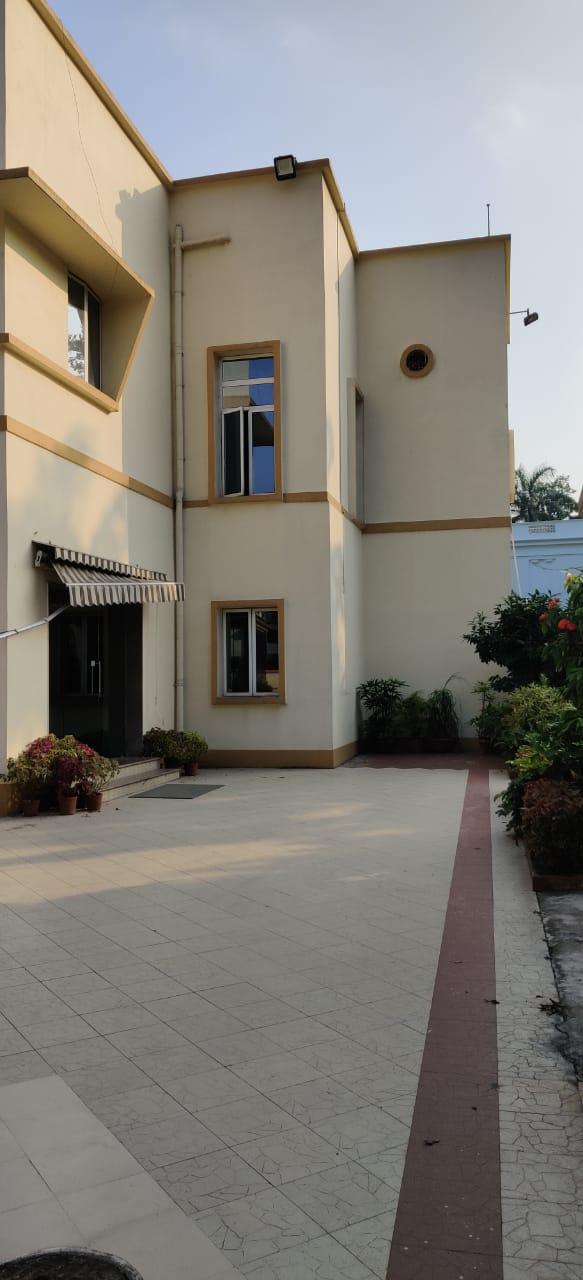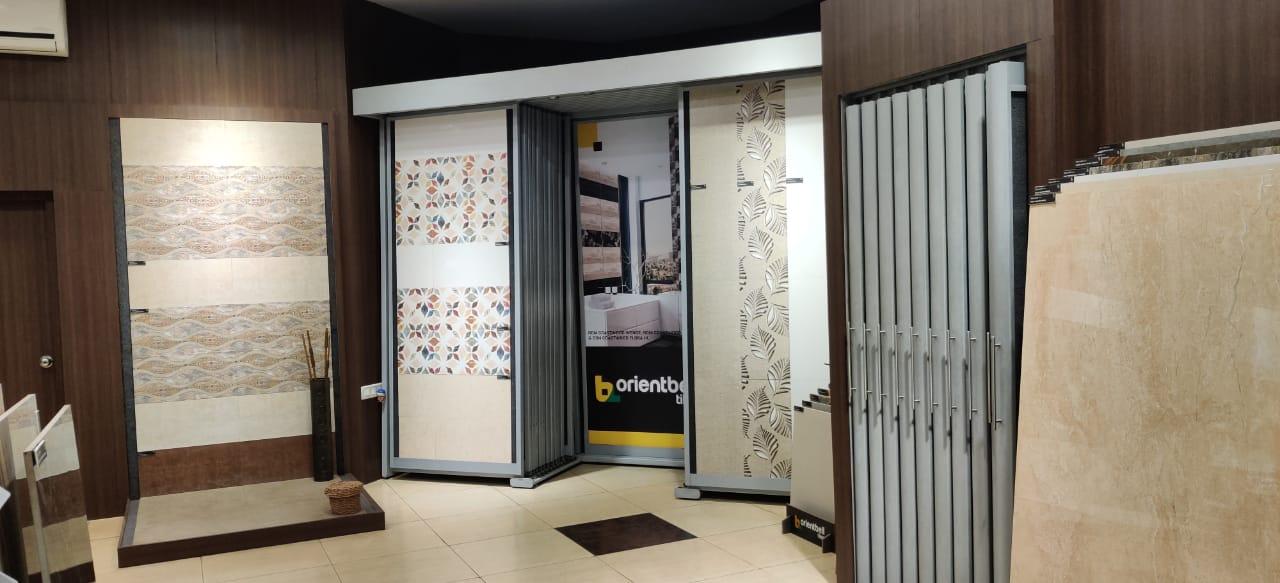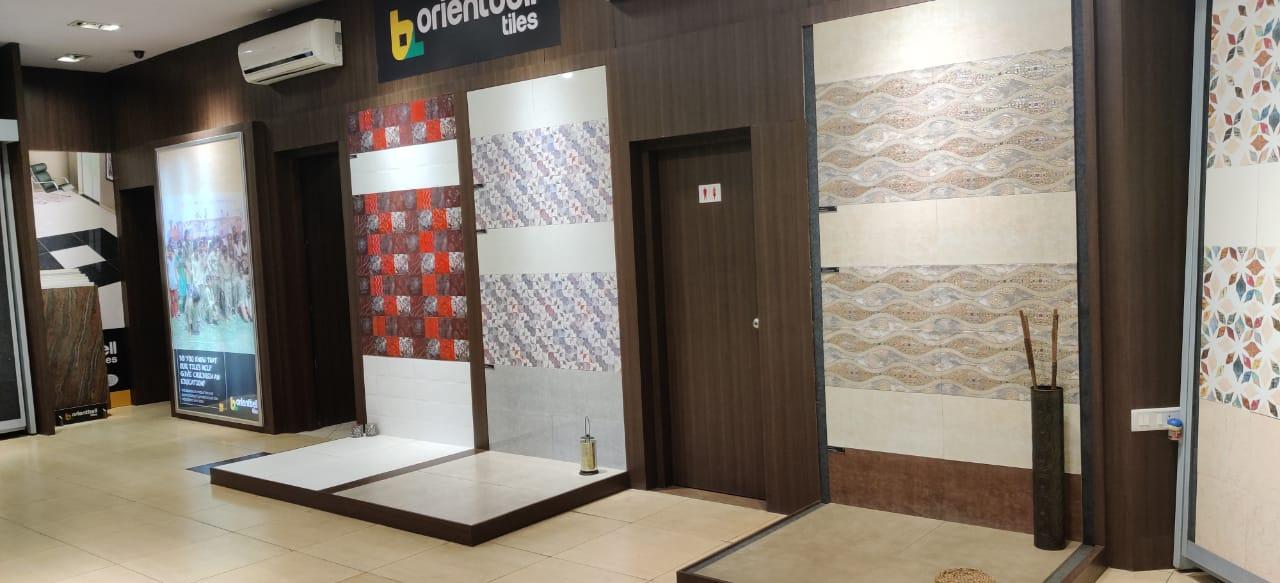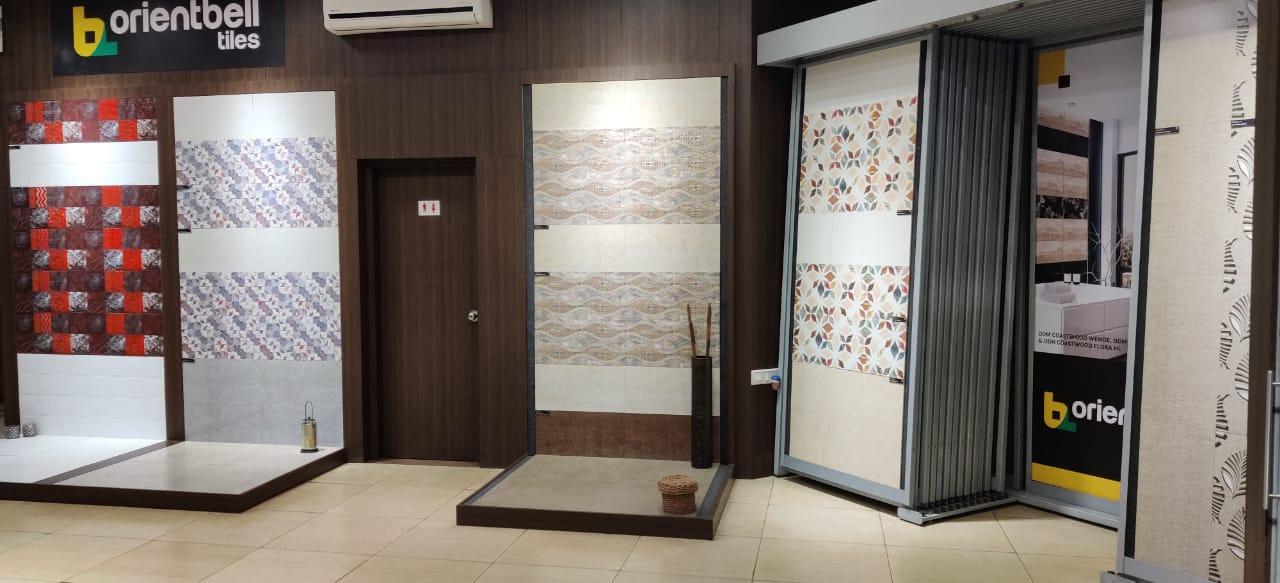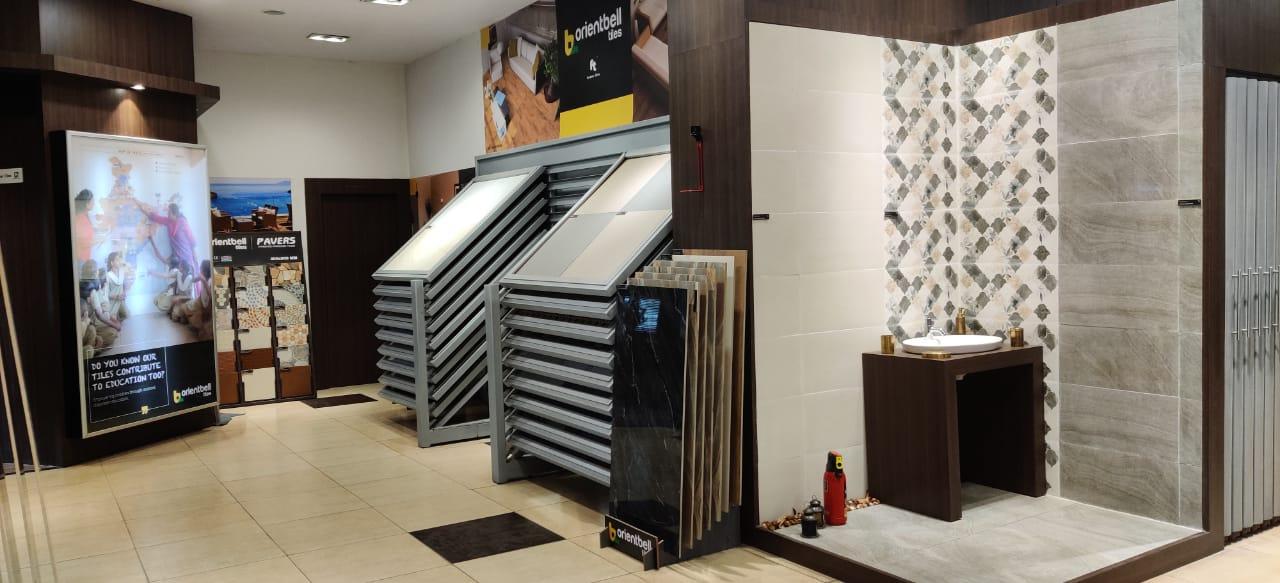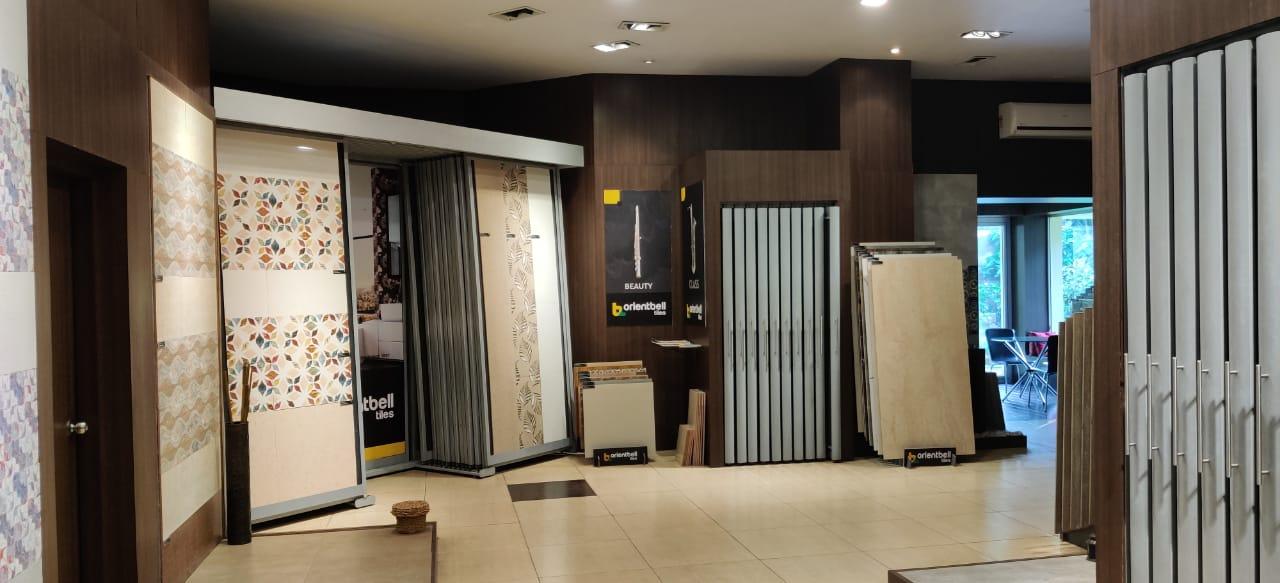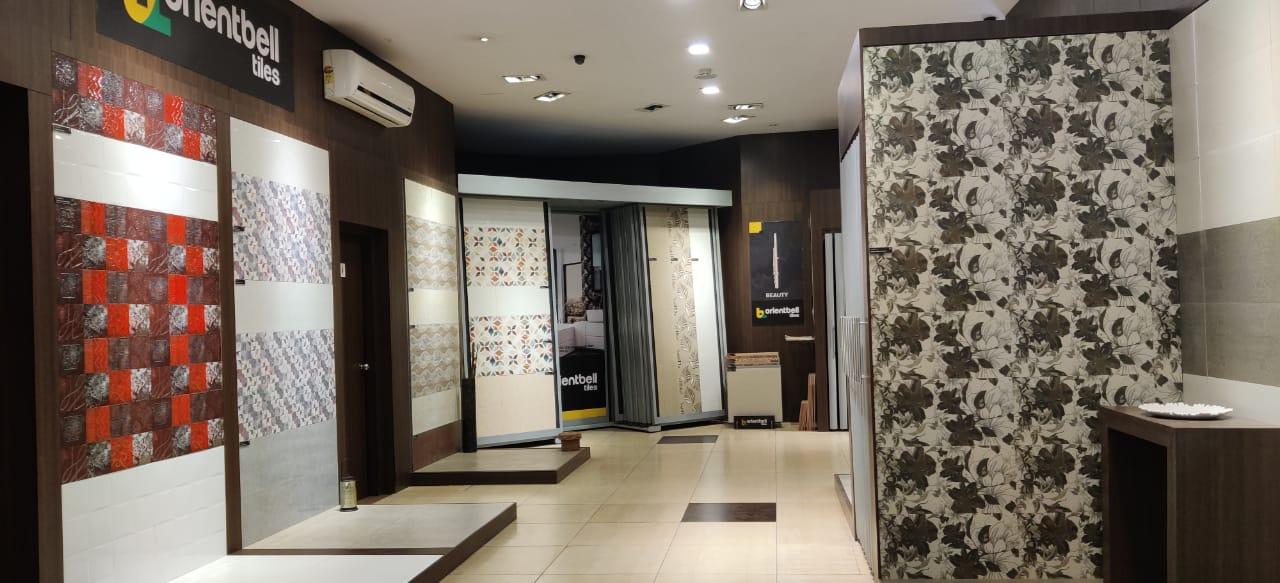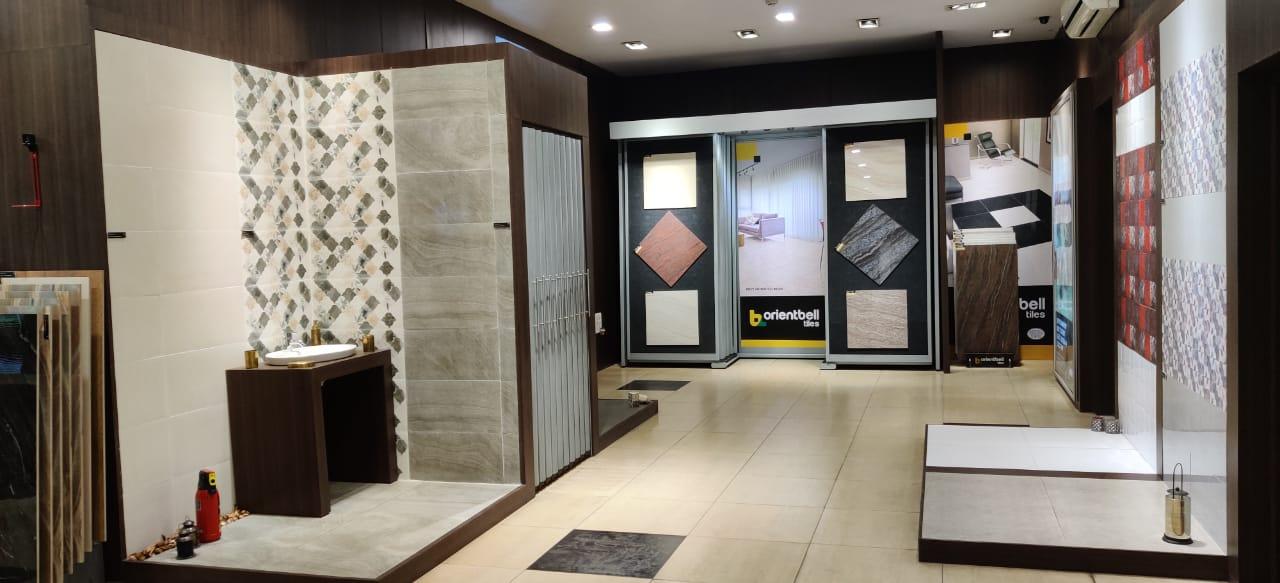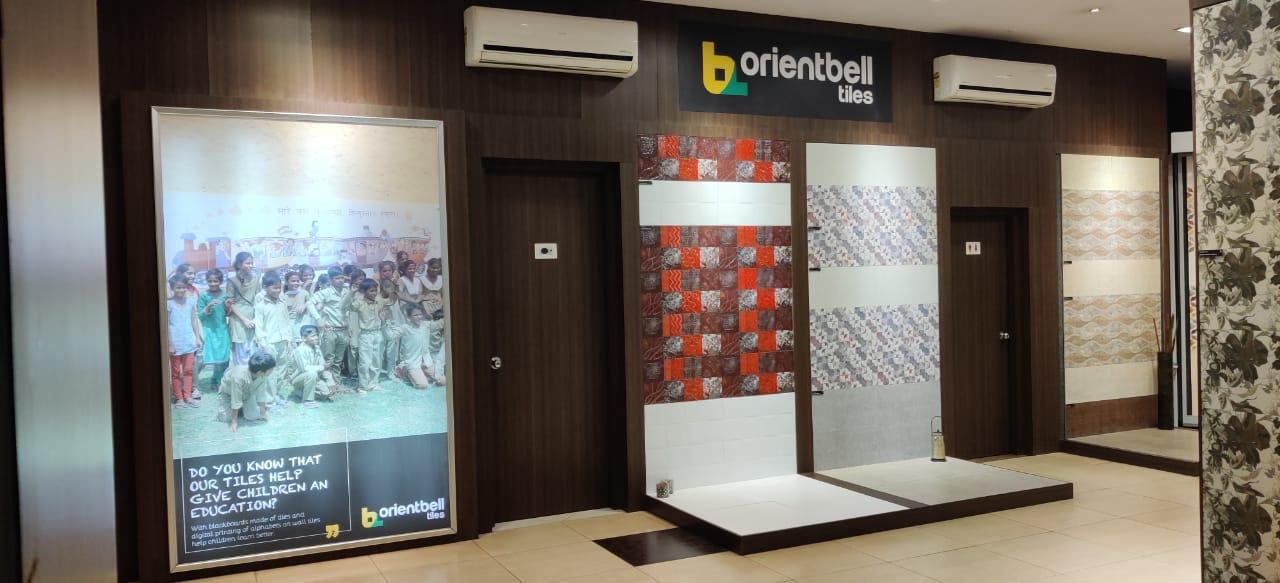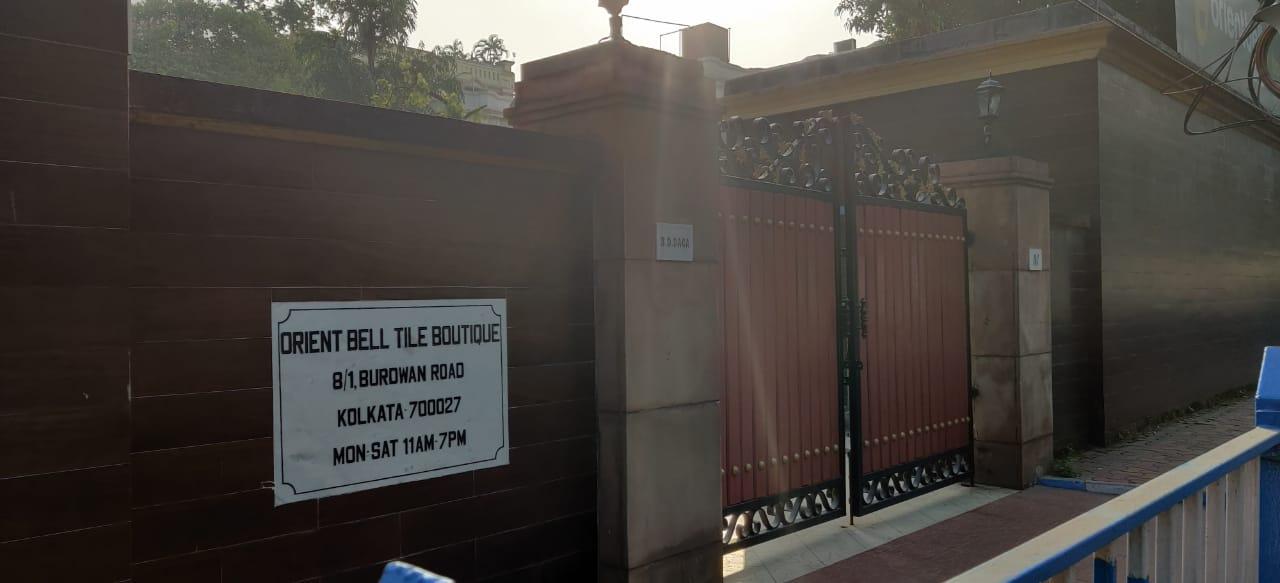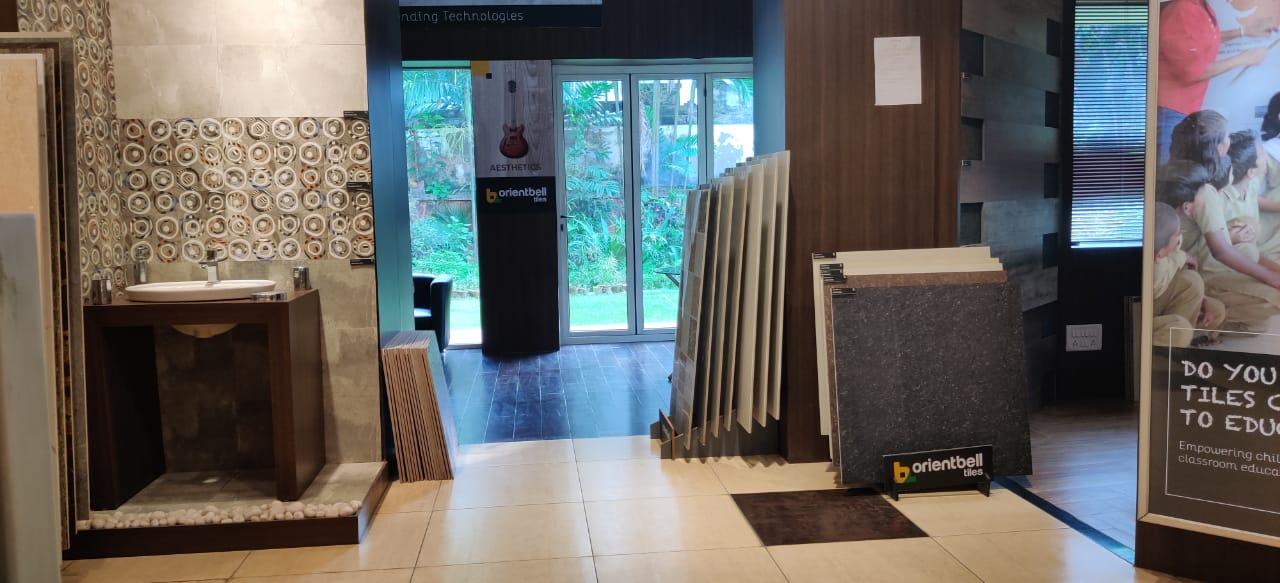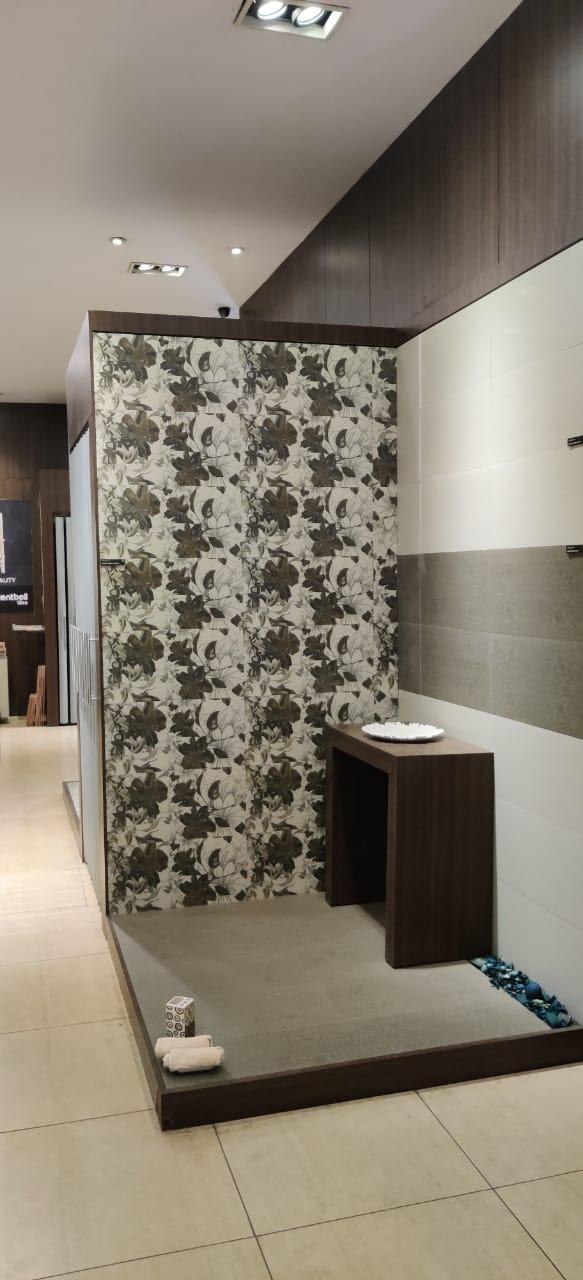 Signature Company Showrooms - Lucknow
Orient Bell Tile BoutiqueRajrani Apartment G-1 H. No. 970/71 Sector- B Near Beej Nigam office Badshah Nagar Railway Station Faizabad Road MahanagarLucknowUttar Pradesh9984200500
Contact Person : Surya Kant
Phone : 9984786404

Signature Company Showrooms lets you choose tiles just like a 'nawab'. Array of designs, patterns in colours and sizes as per requirement are all available under one-roof. The tile expertise available at store and exclusive visualization services only makes your tile-buying better than before!
The Lucknow showroom is located near Uttar Pradesh Beej Vikas Nigam and is accessible through metro. The nearest metro station is – Badshah Nagar
You can walk-in anytime of the day or bring your clients along, the store is open from 10am to 6:30pm. The showroom has inspiring mock-ups of bathroom, kitchen, and living room to give you an idea how tiles will look in your spaces.
The store is well-equipped with latest designs and trends in your city, with tile experts to assist you in every step. From selecting designs for your dream home or your big project, there is a design and size available.
You can visualize your spaces with our exclusive technology before buying tiles, QuickLook lets you see your preferred space with tiles of your choice in less than 5 seconds.
In case you want to get your own space designed with tiles by an expert, ask for TruLook and let our experts design your space even before you finalize tiles.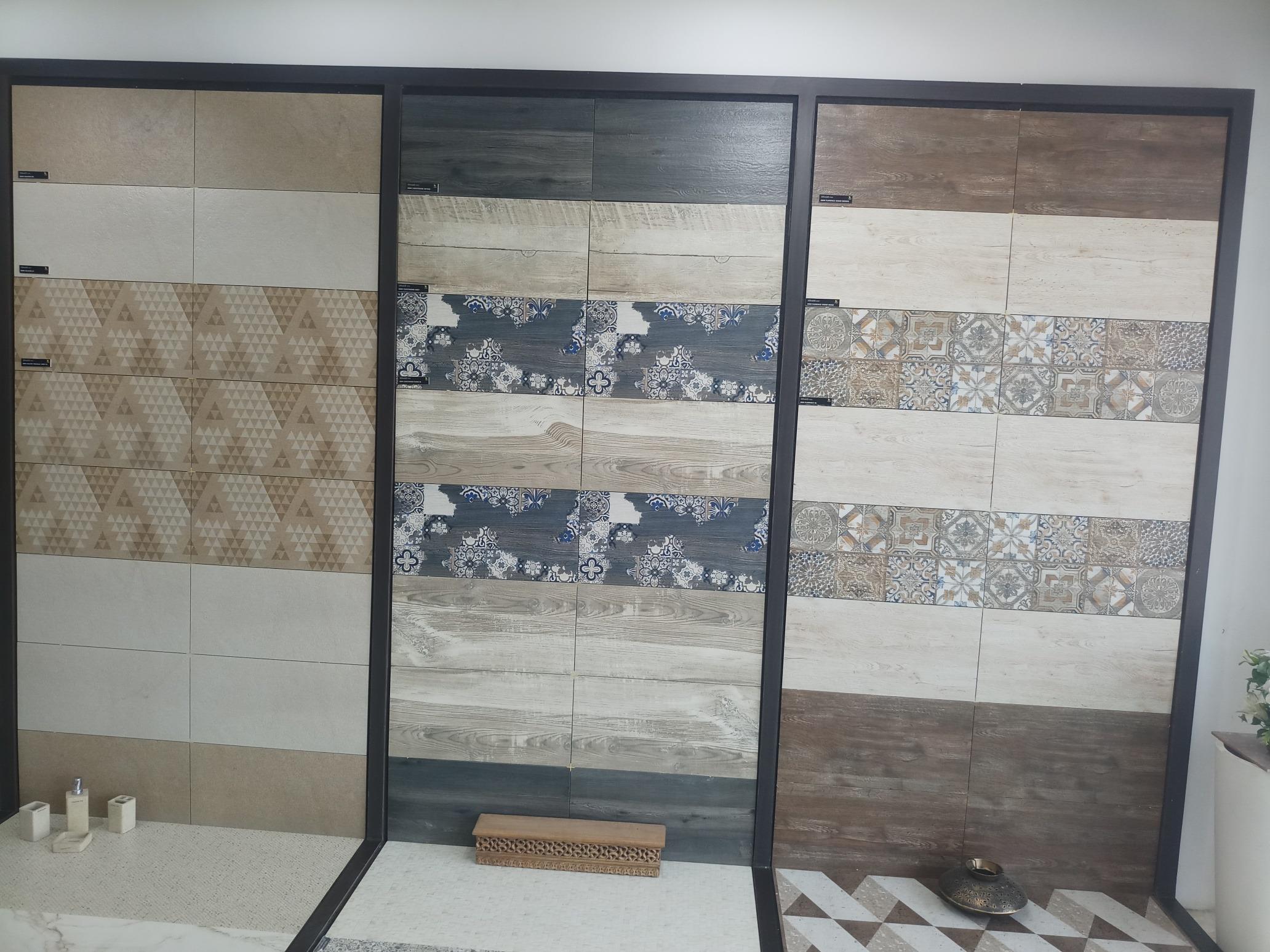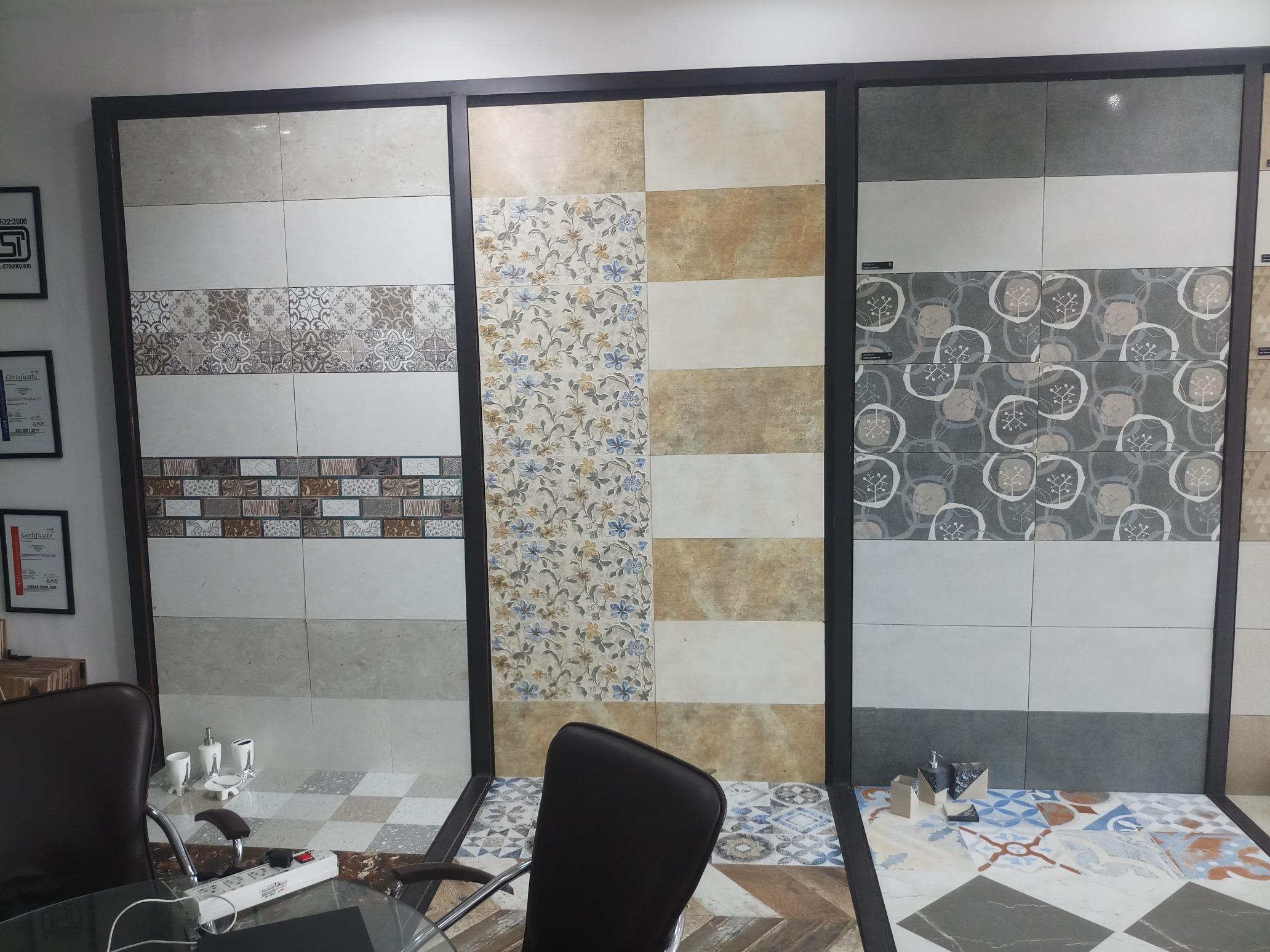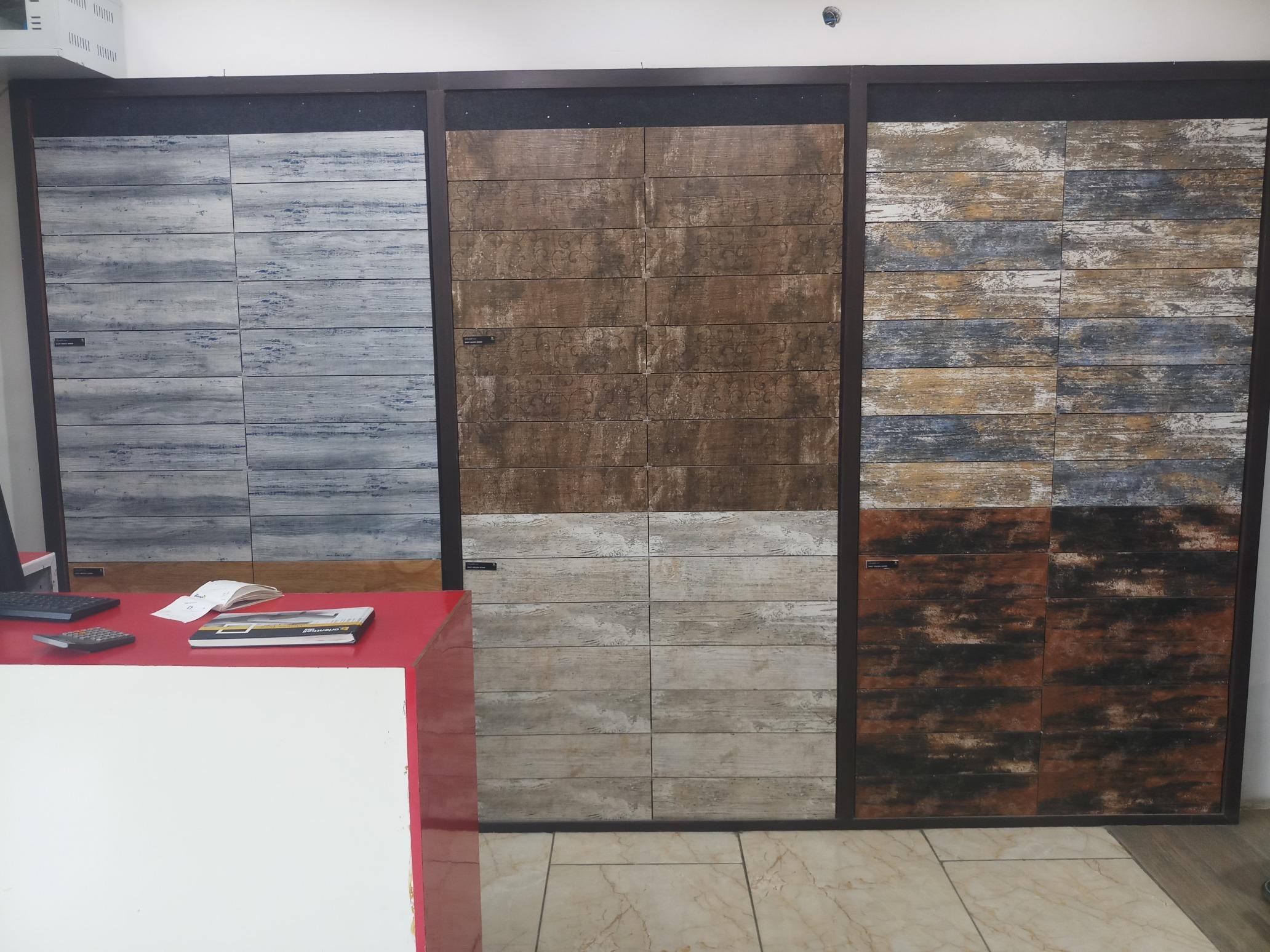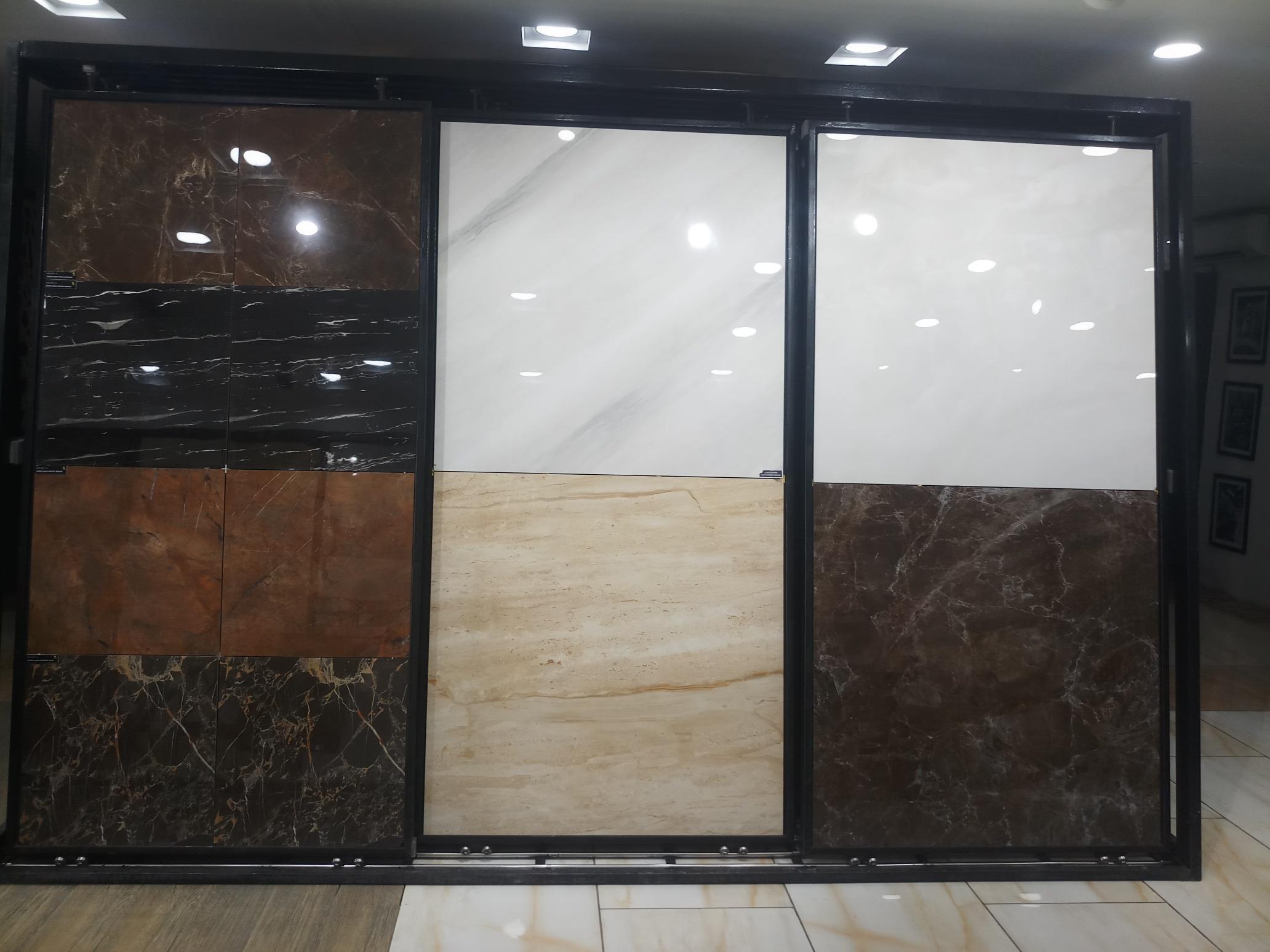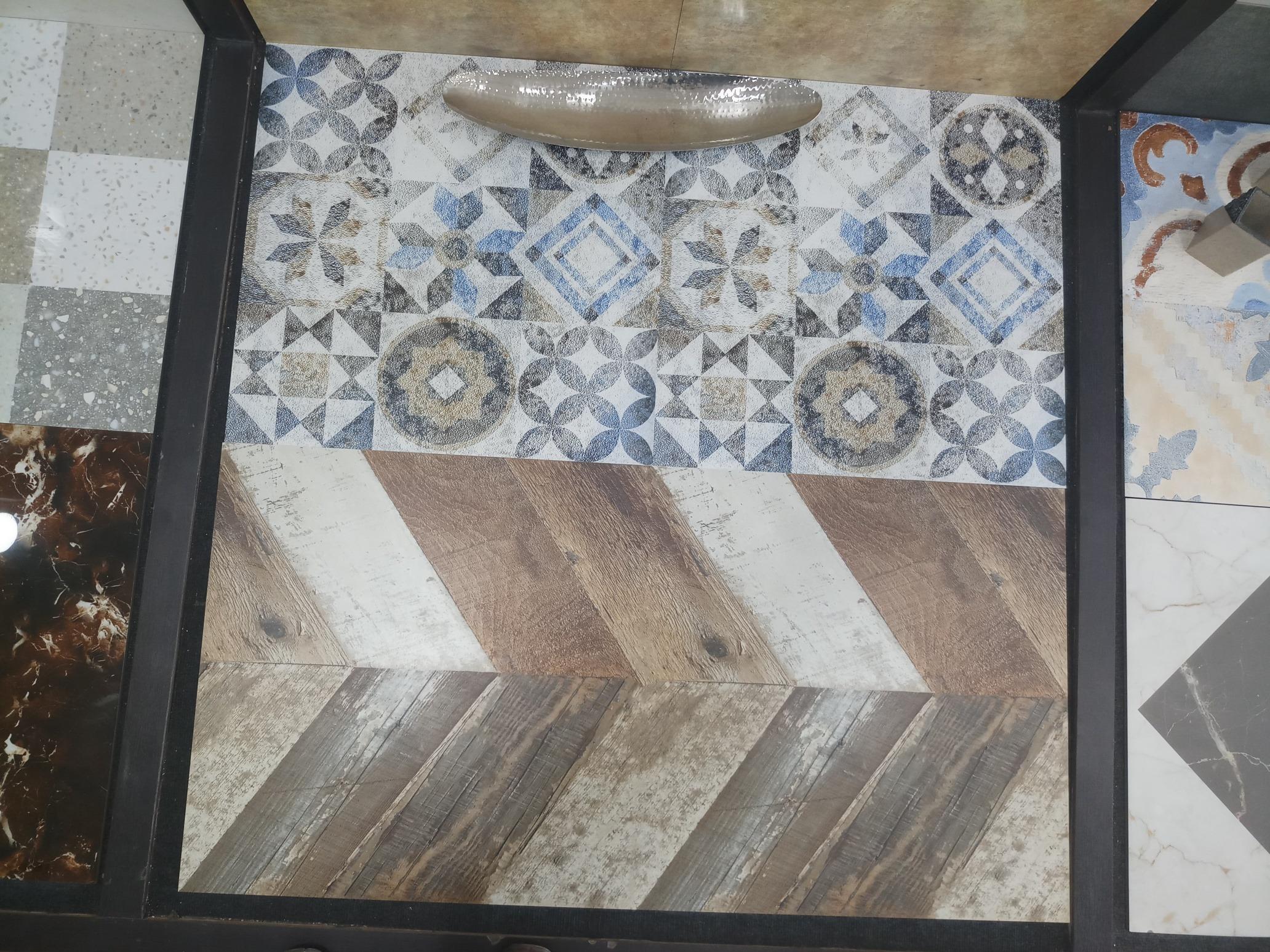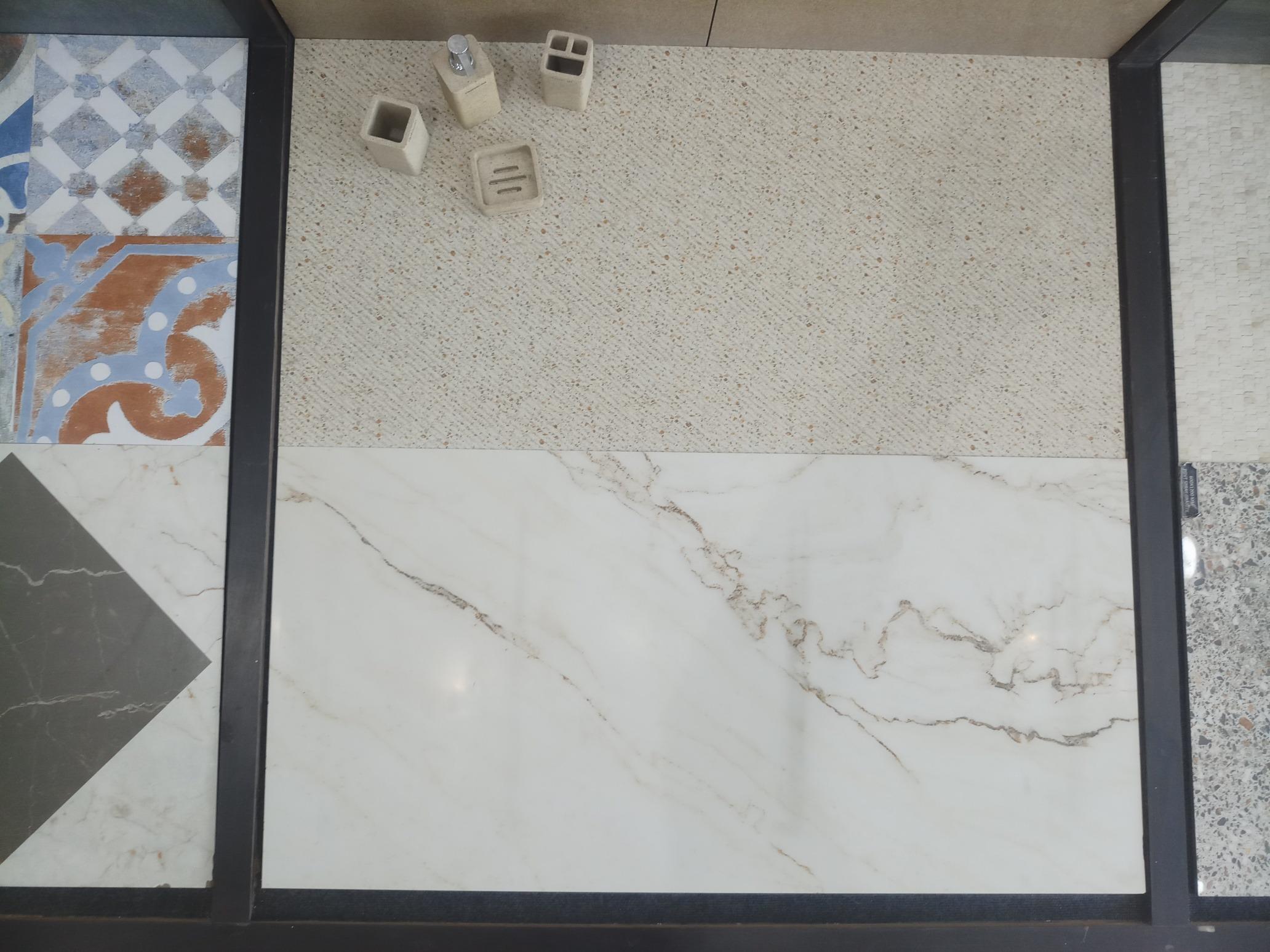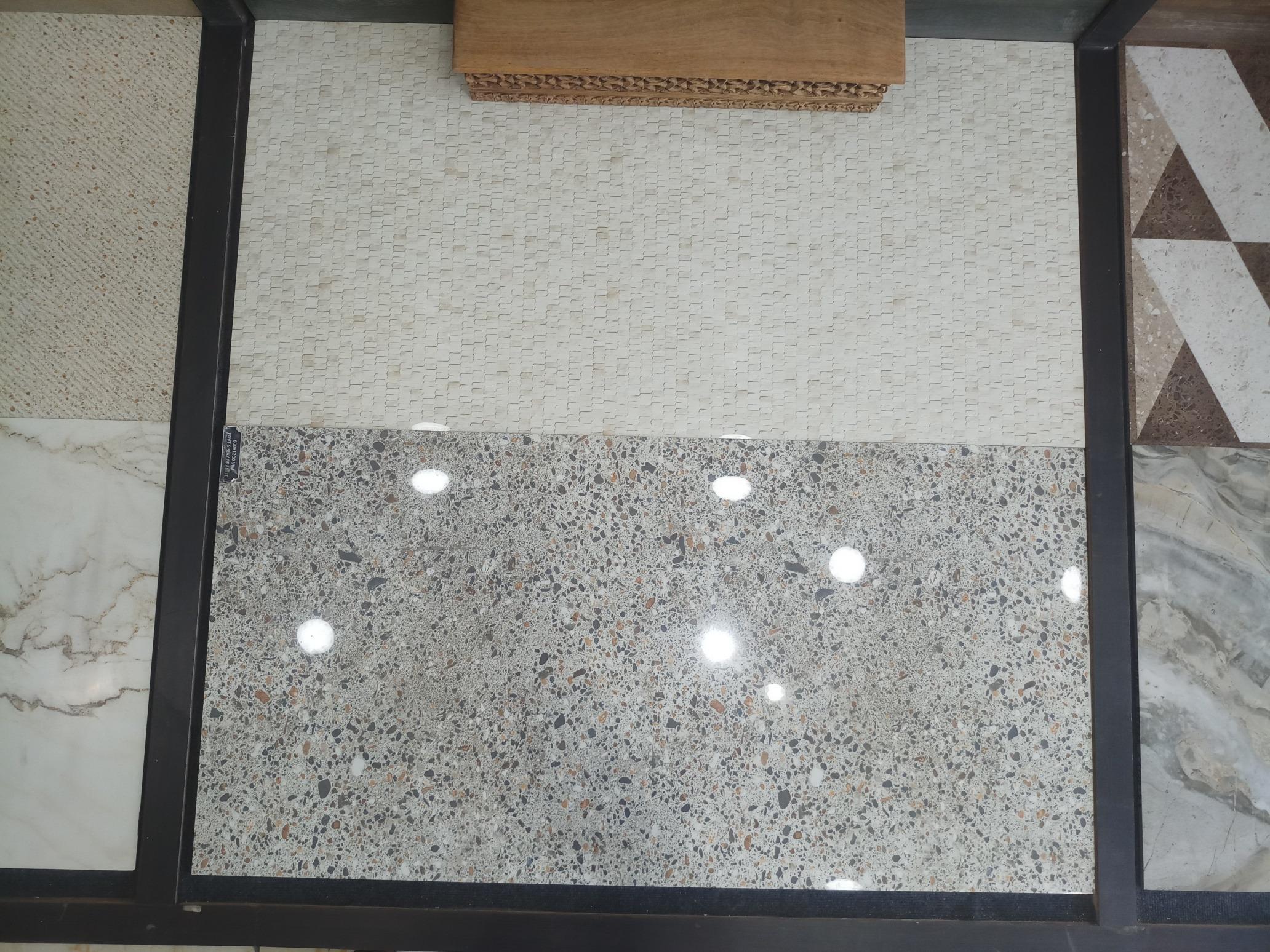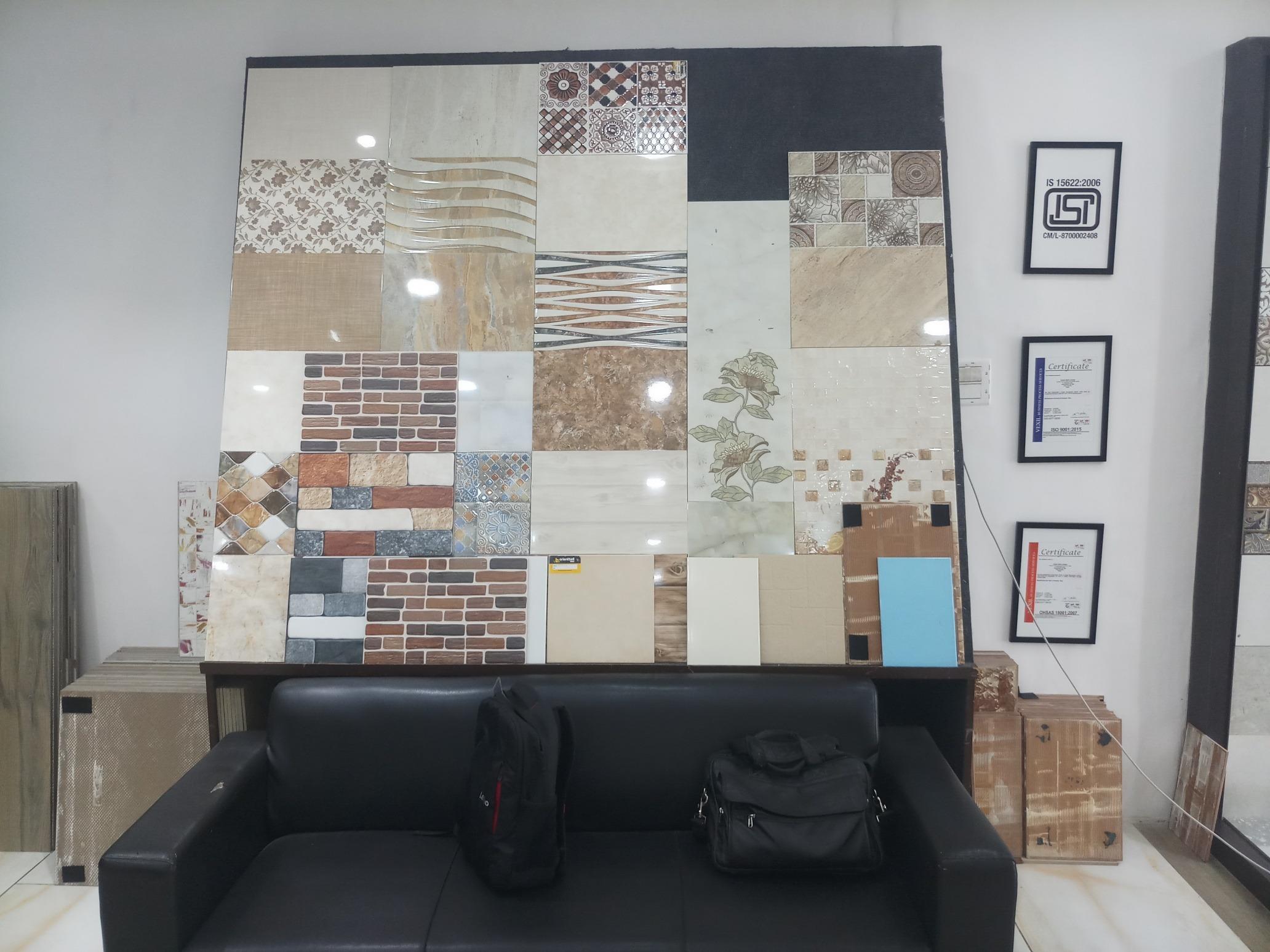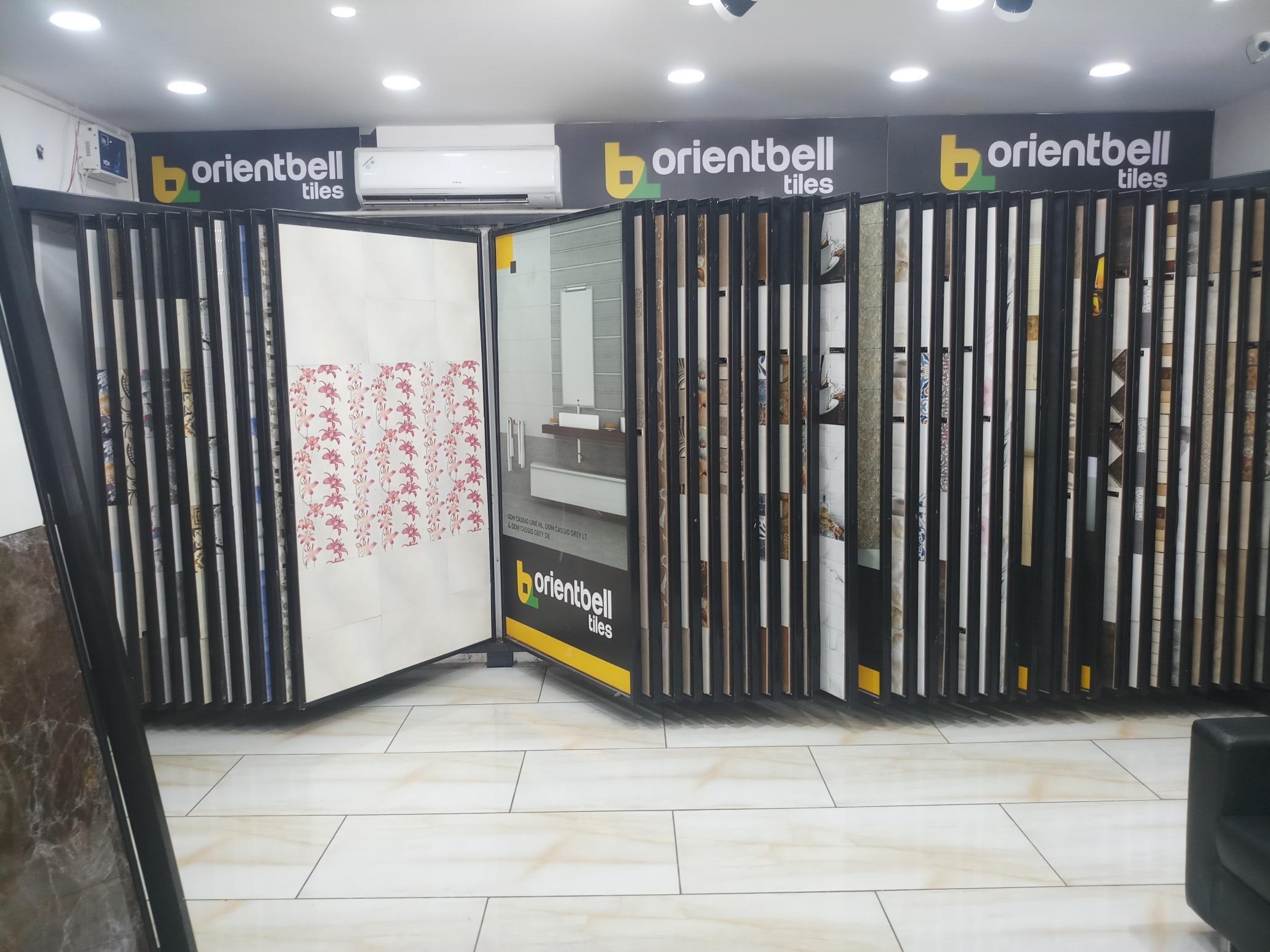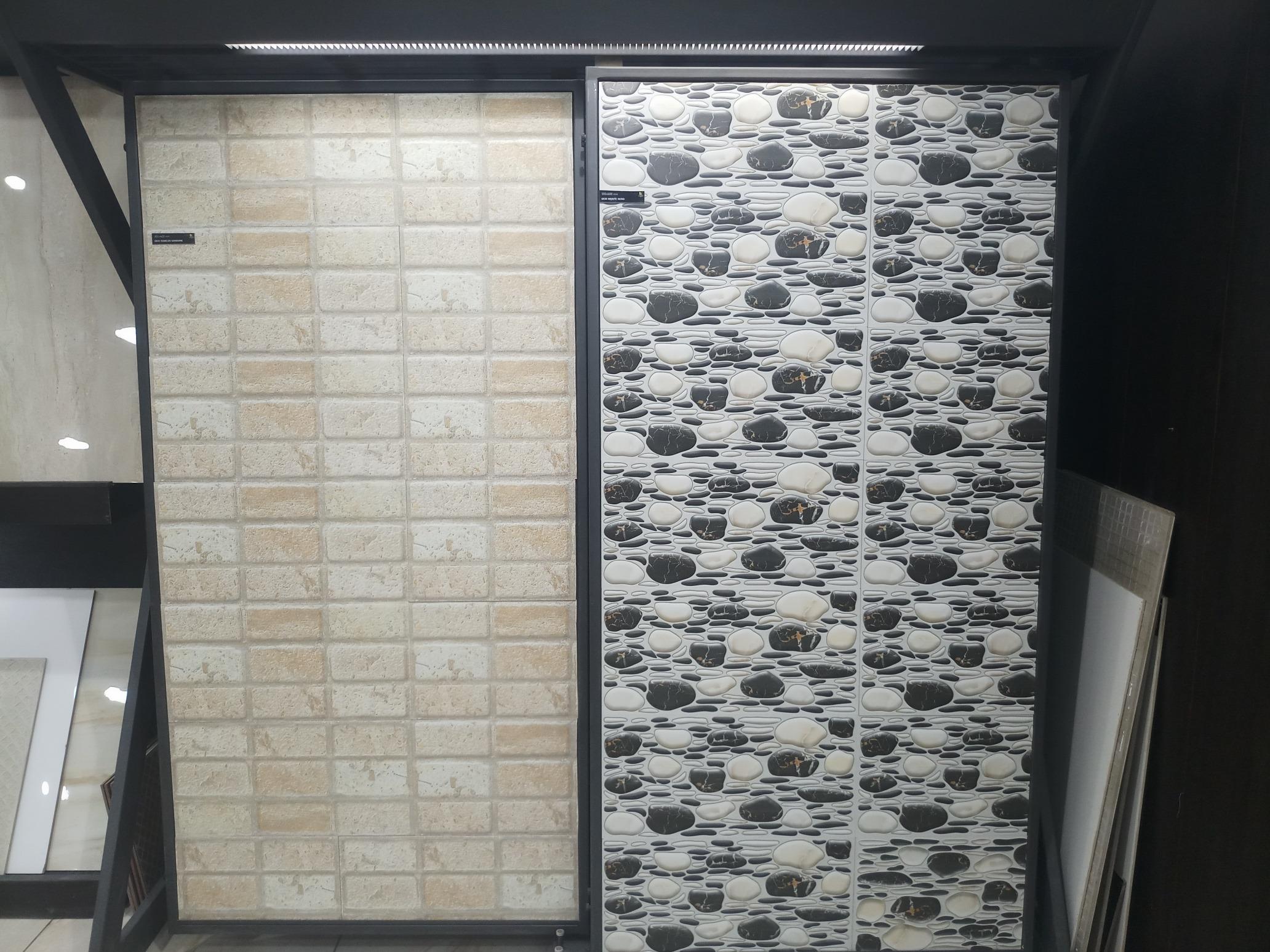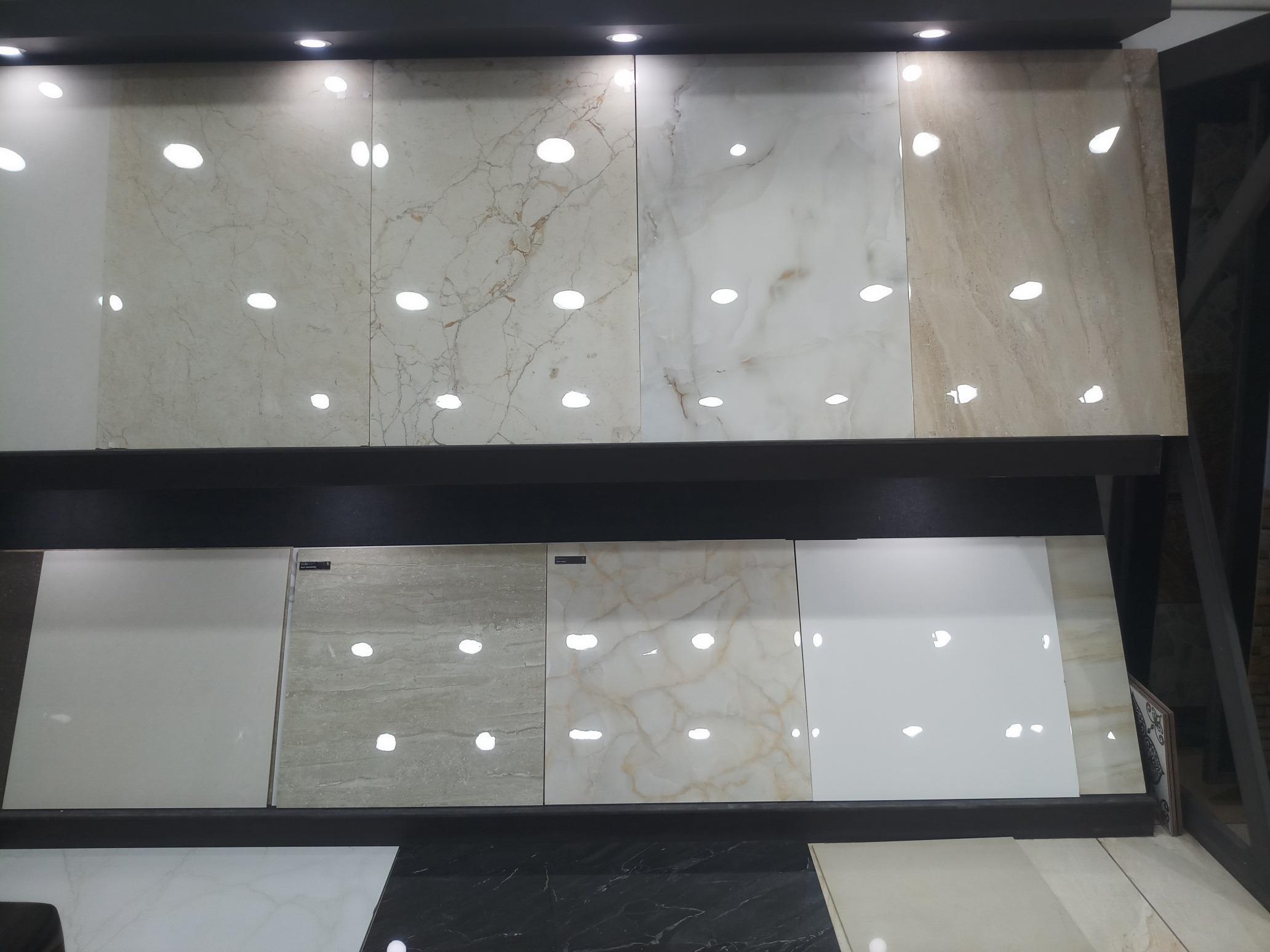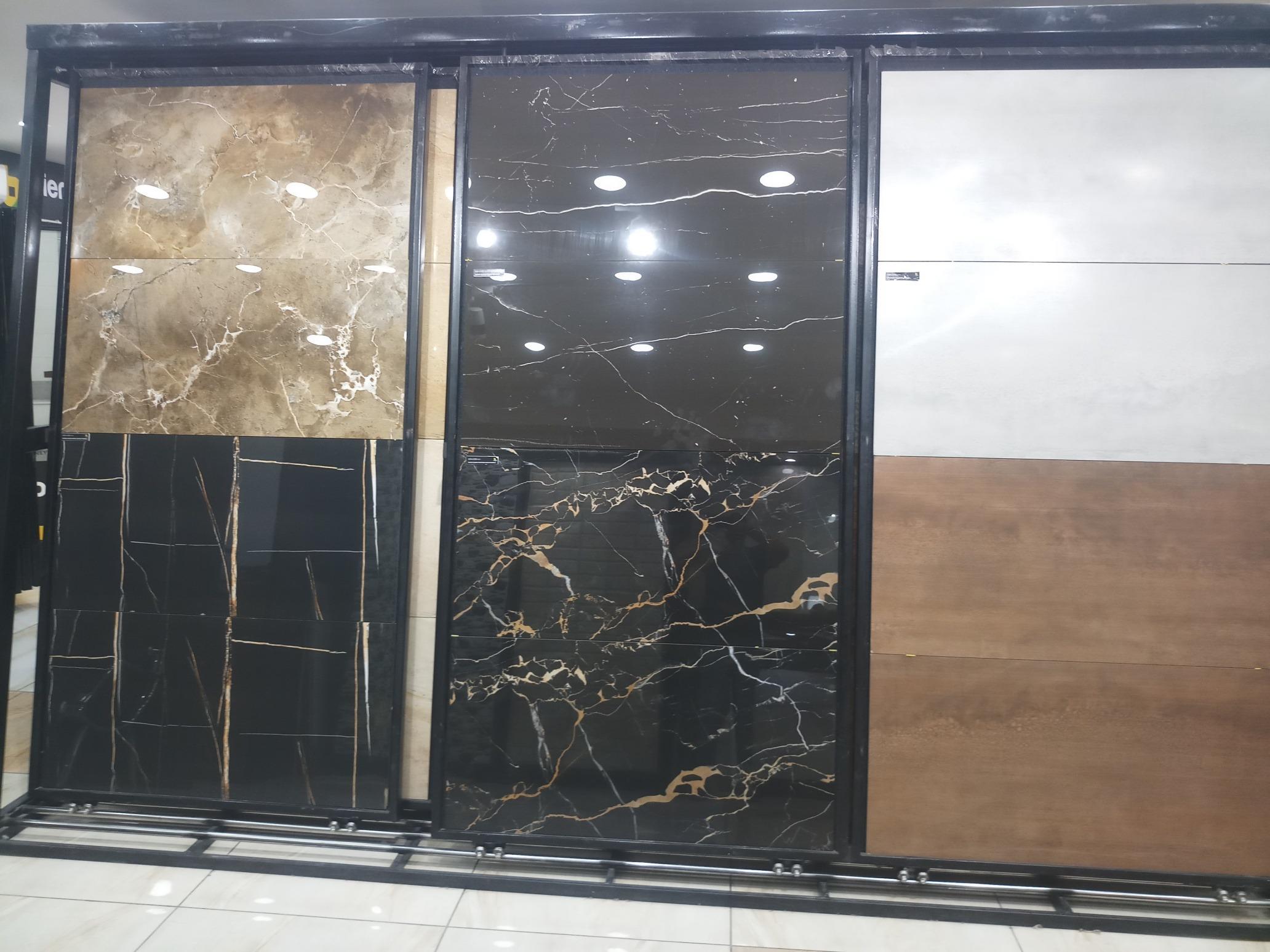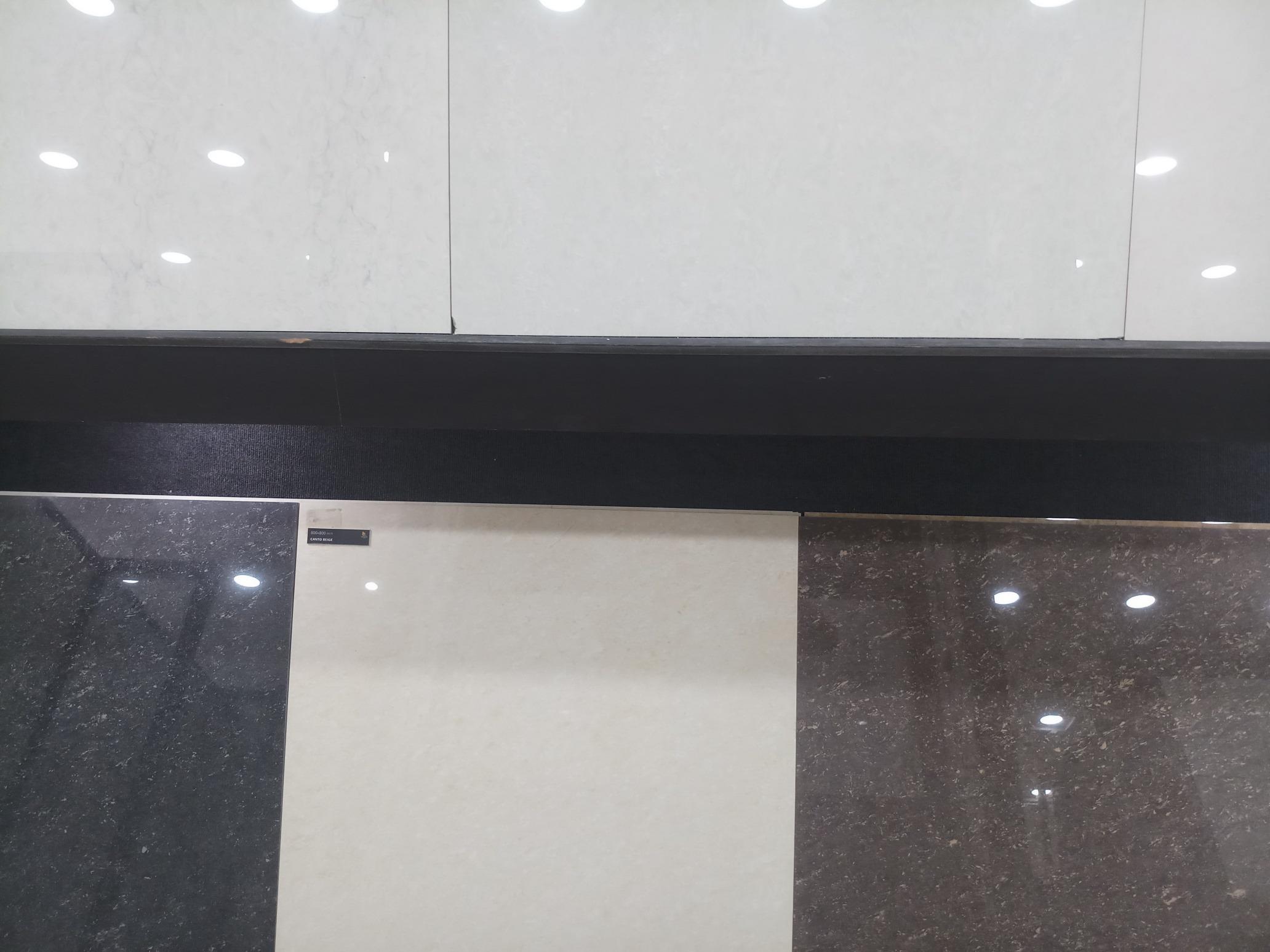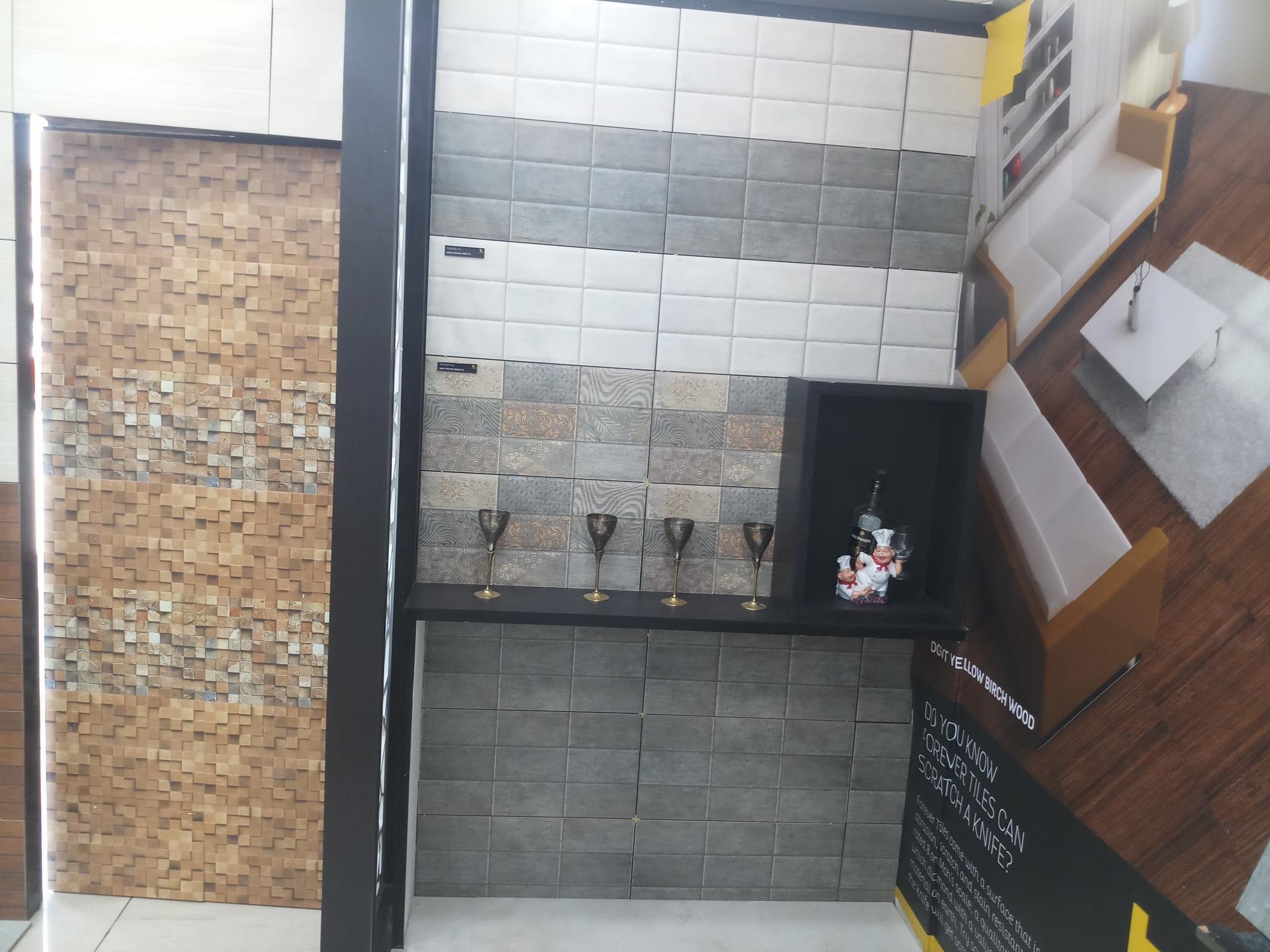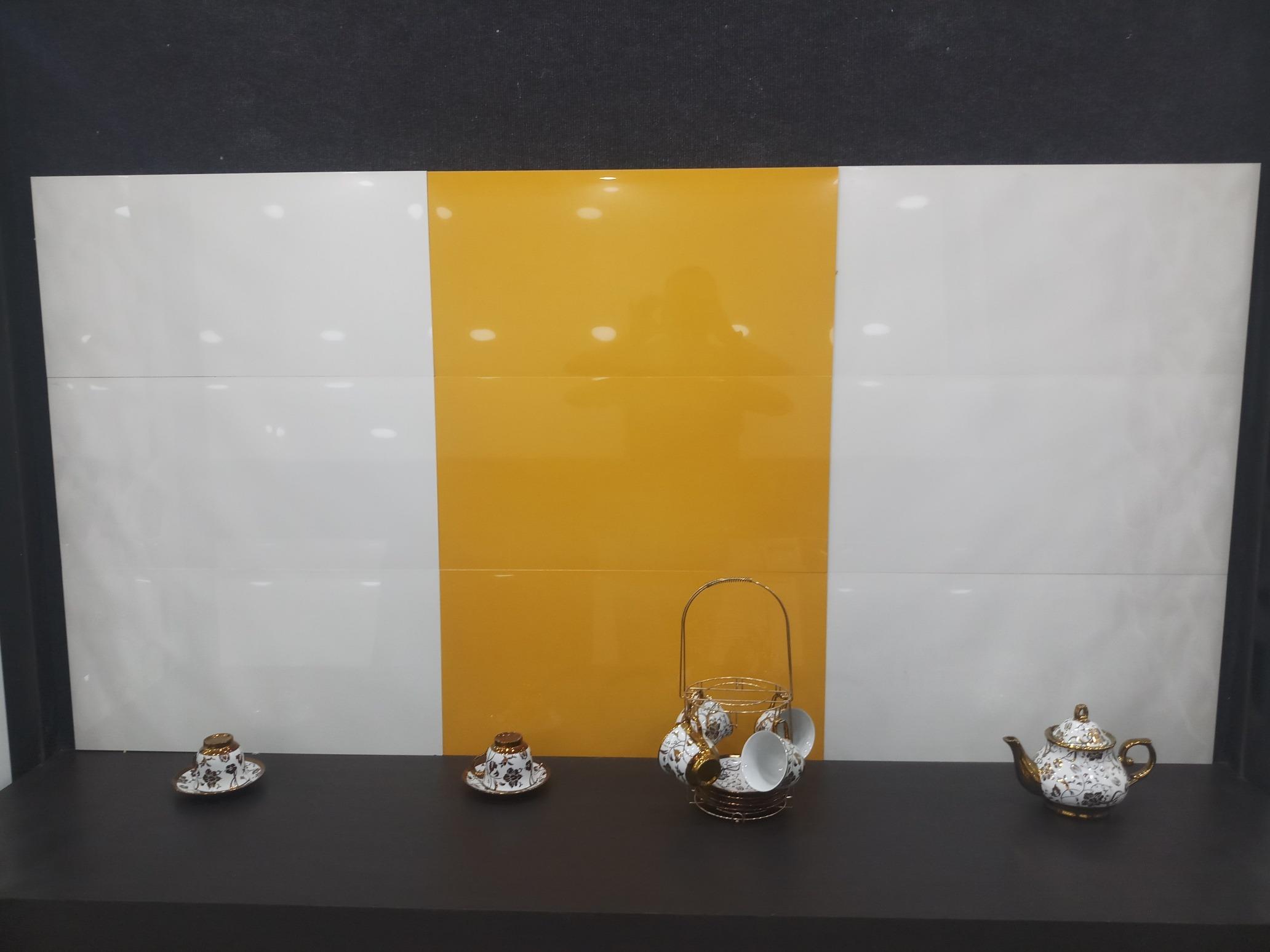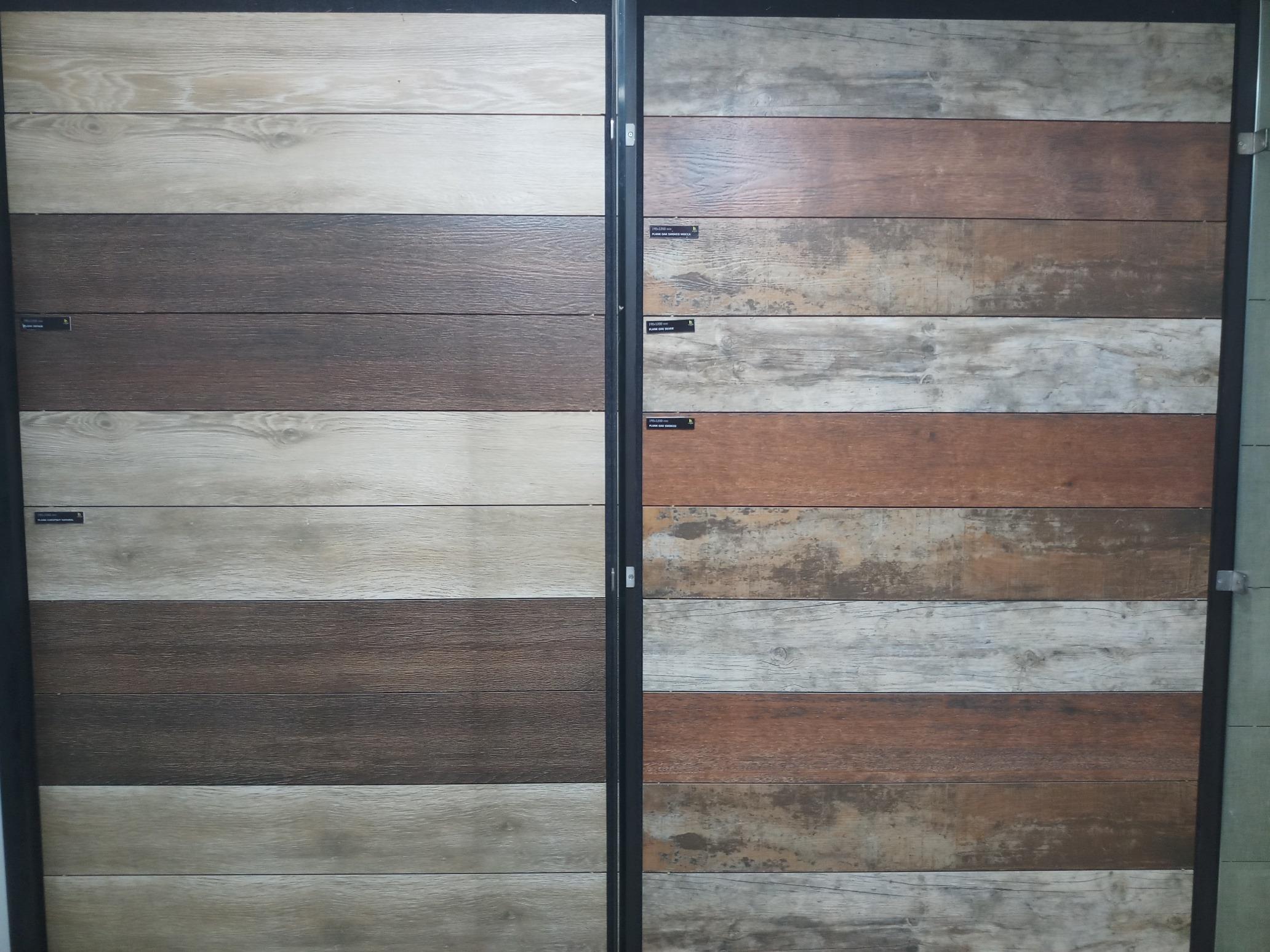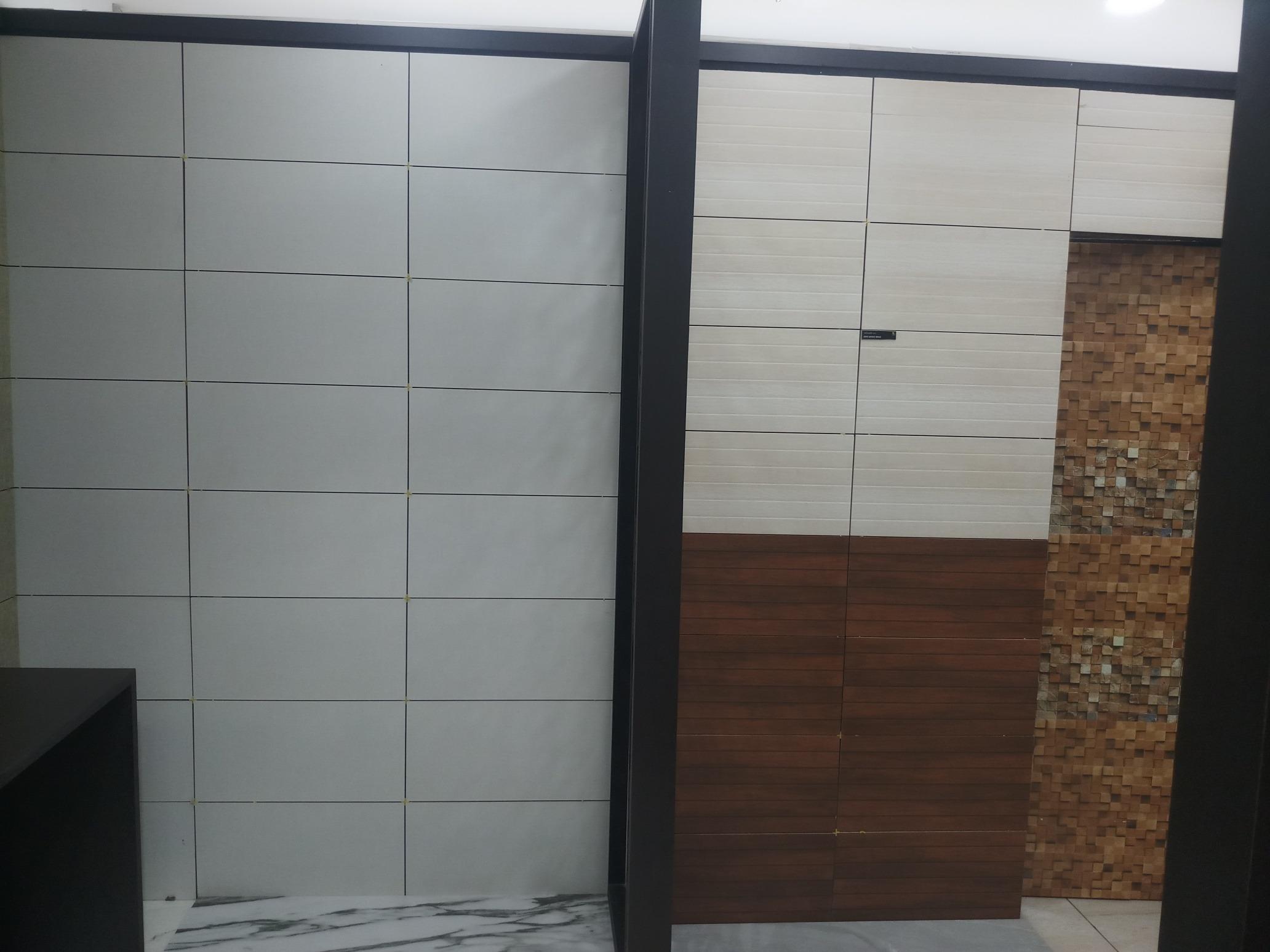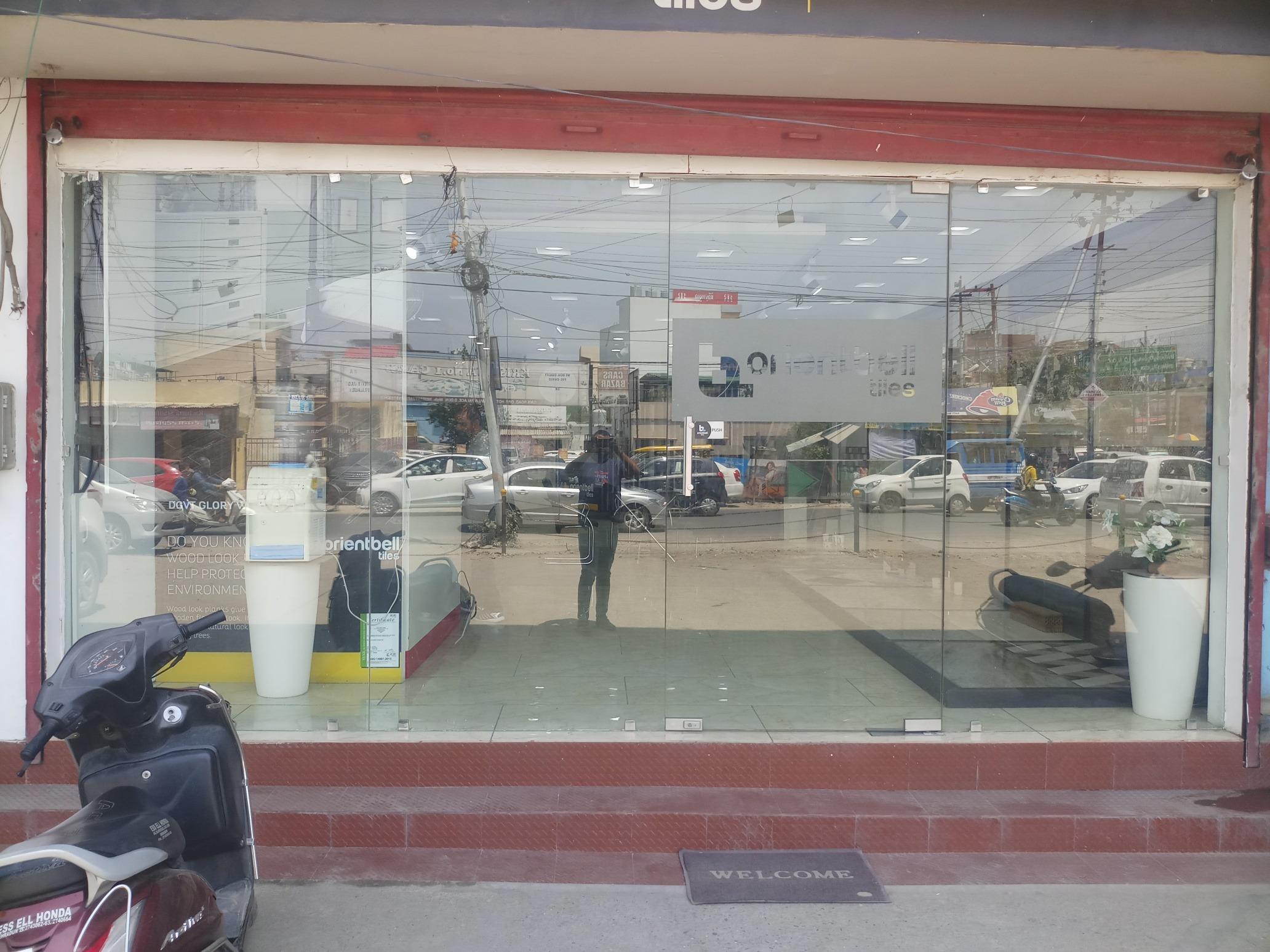 Signature Company Showrooms - Pune
Shop No 3 and 4 , A tower vega centre , C.T.S. No. 71o, Final Plot No . 401/1, shankarsheth road, Gultekdi, Pune, Maharashtra, 411037
Contact Person : Seemantini Parag Apte
Phone : 7391072247

A buzzing market place where homeowners often come to shop the best you're their spaces. Our Signature Company Showroom in Pune is your one-stop destination for all your tile buying needs. Displaying the latest designs to classic evergreen patterns the store has tile for each space, mood and personality.
With tiles laid in multiple patterns in kitchen, bathroom, bedroom and other mockups helps give a better sense of how it will look in your spaces.
Get quick designs made through our visualization tool QuickLook to imagine your spaces in 3 simple steps or request TruLook to visualize your spaces in 3 simple steps, our Signature Company showroom is all you need to ease out your tile buying woes.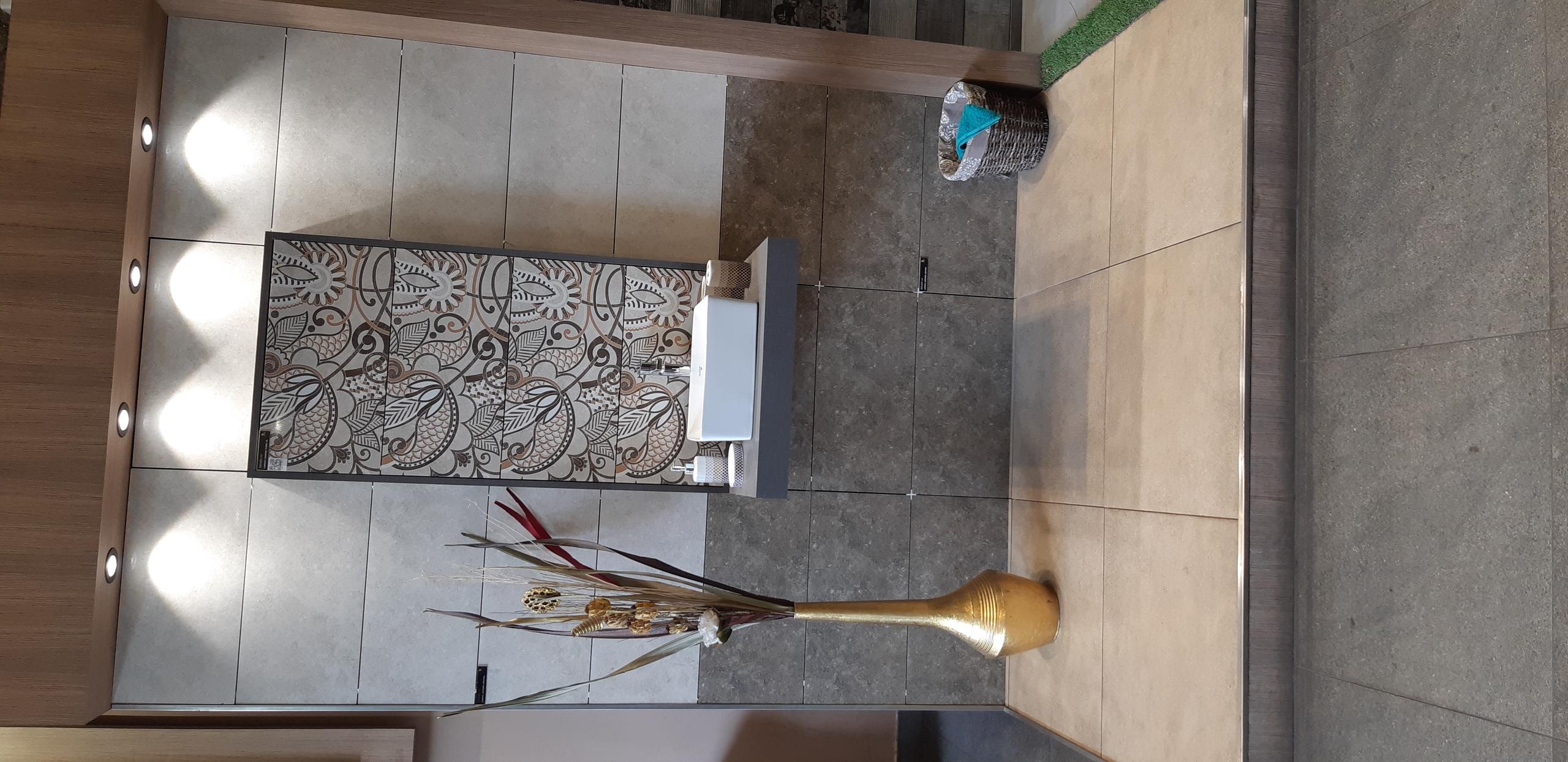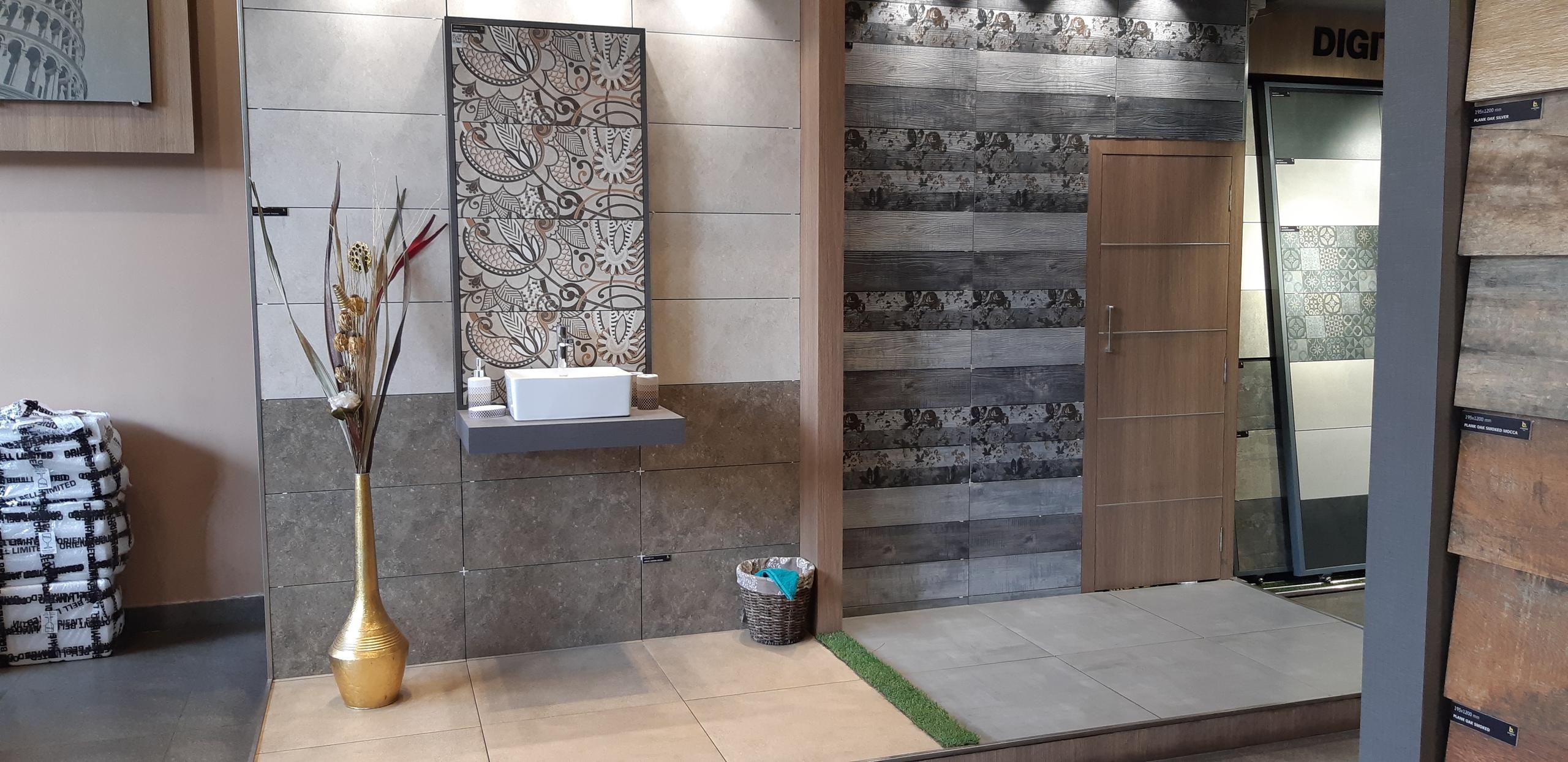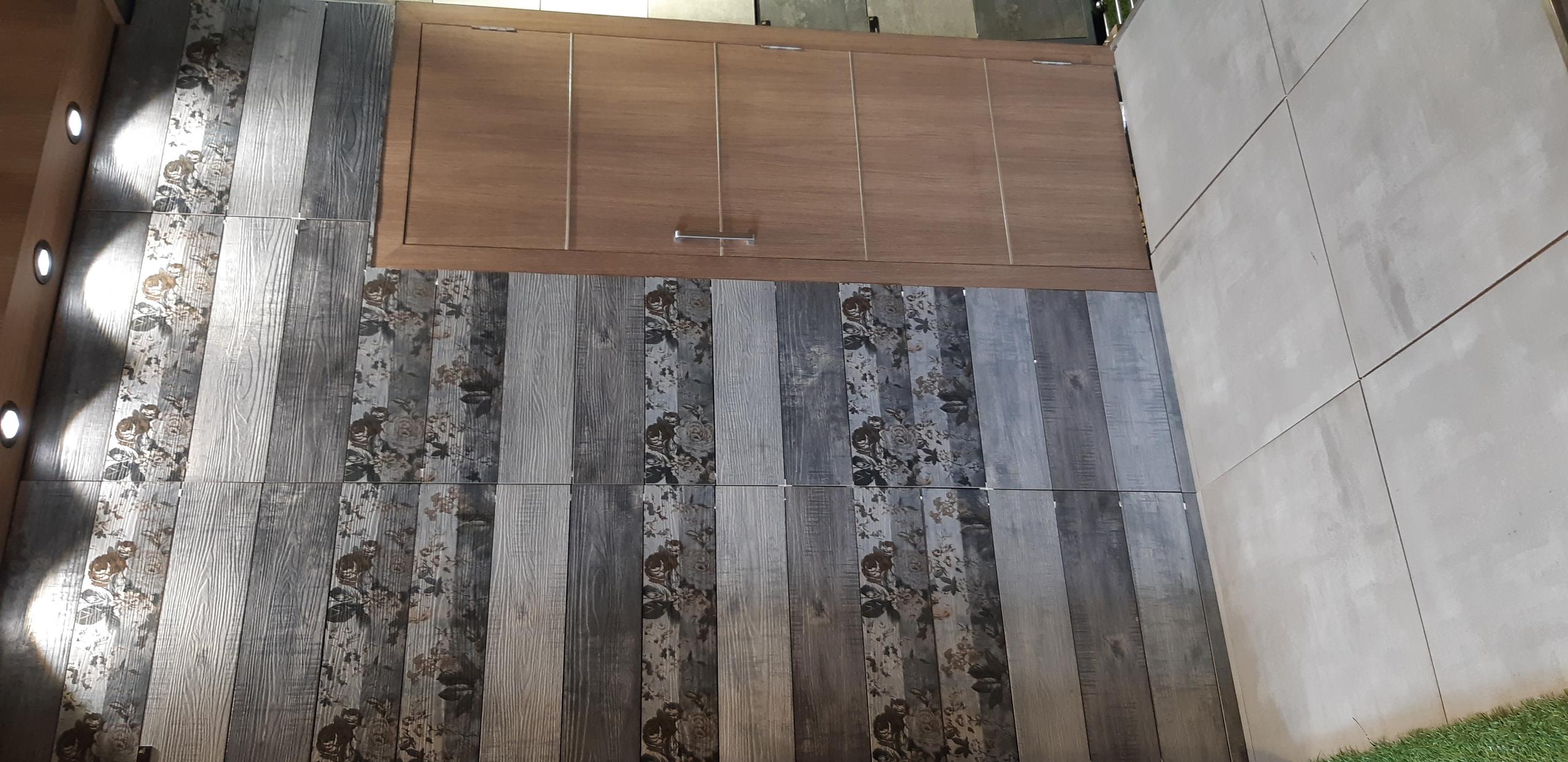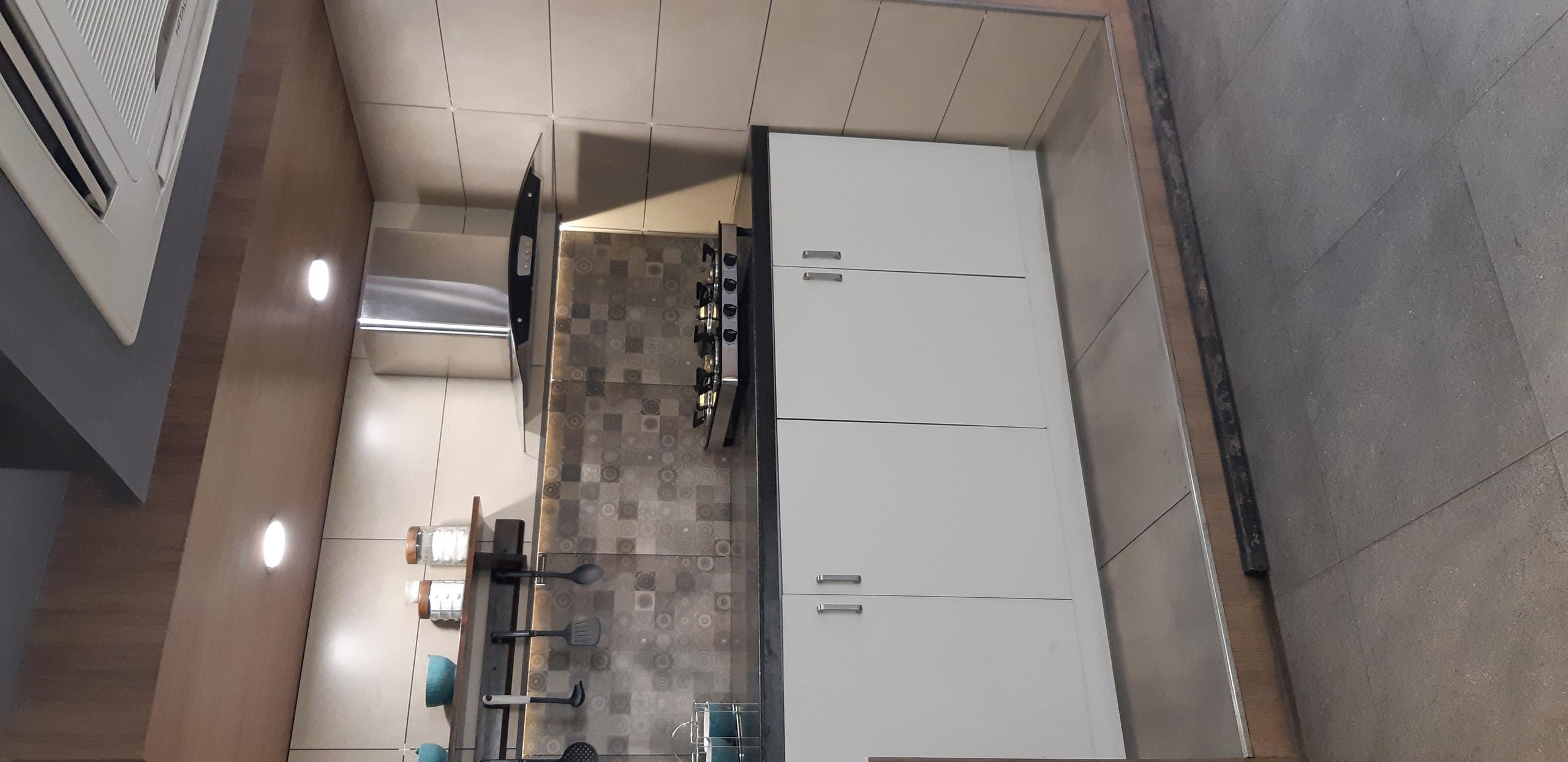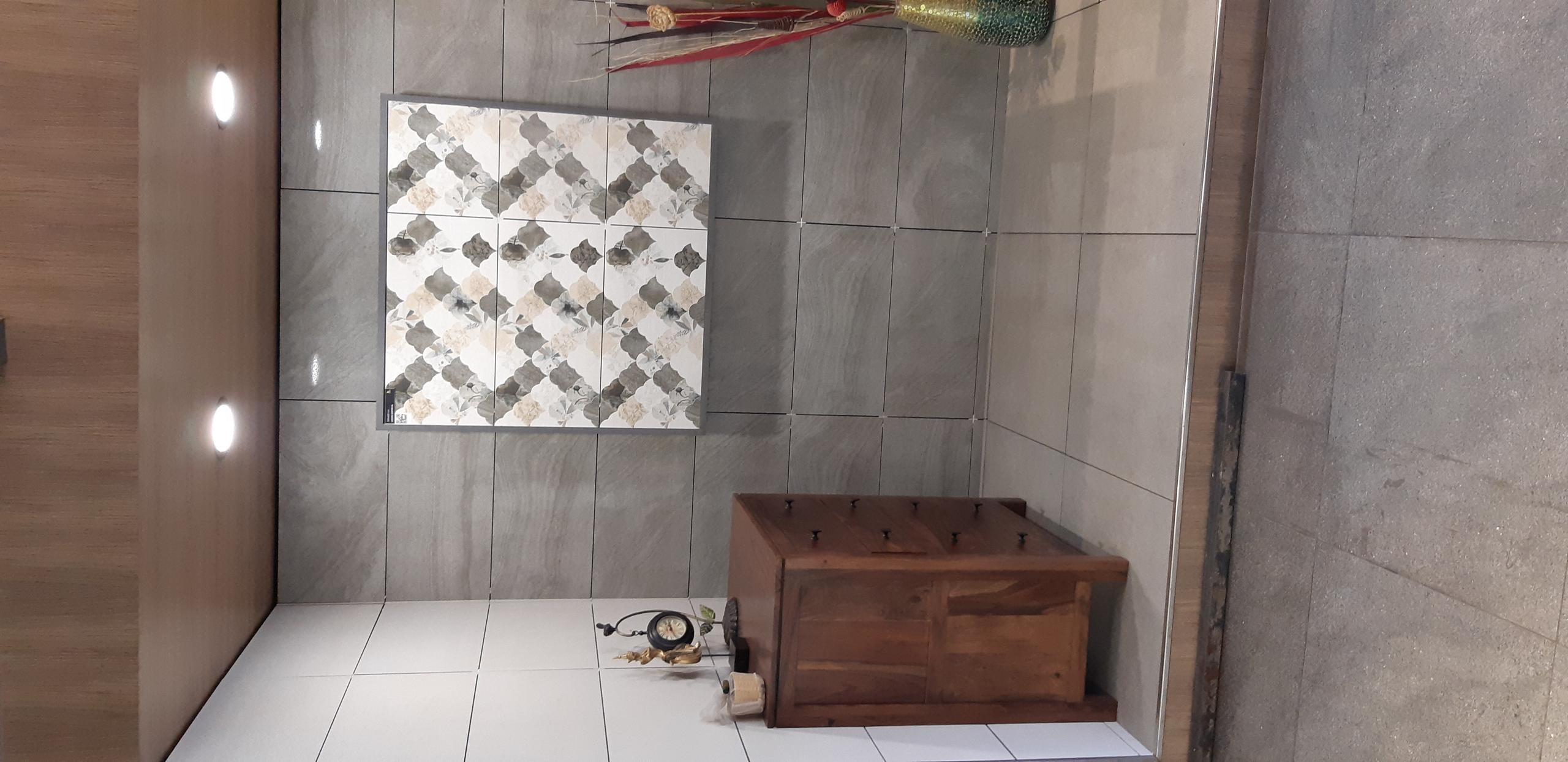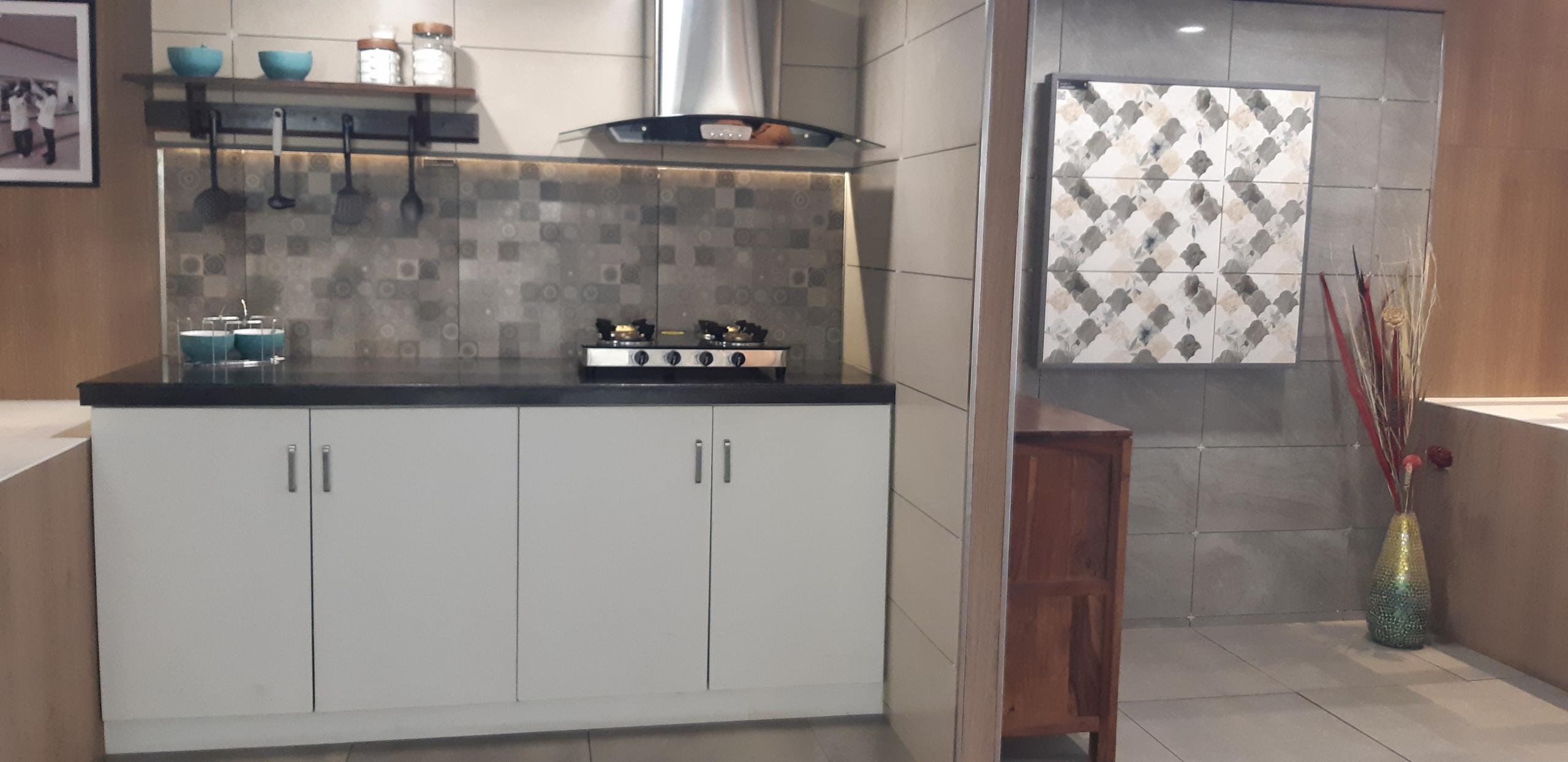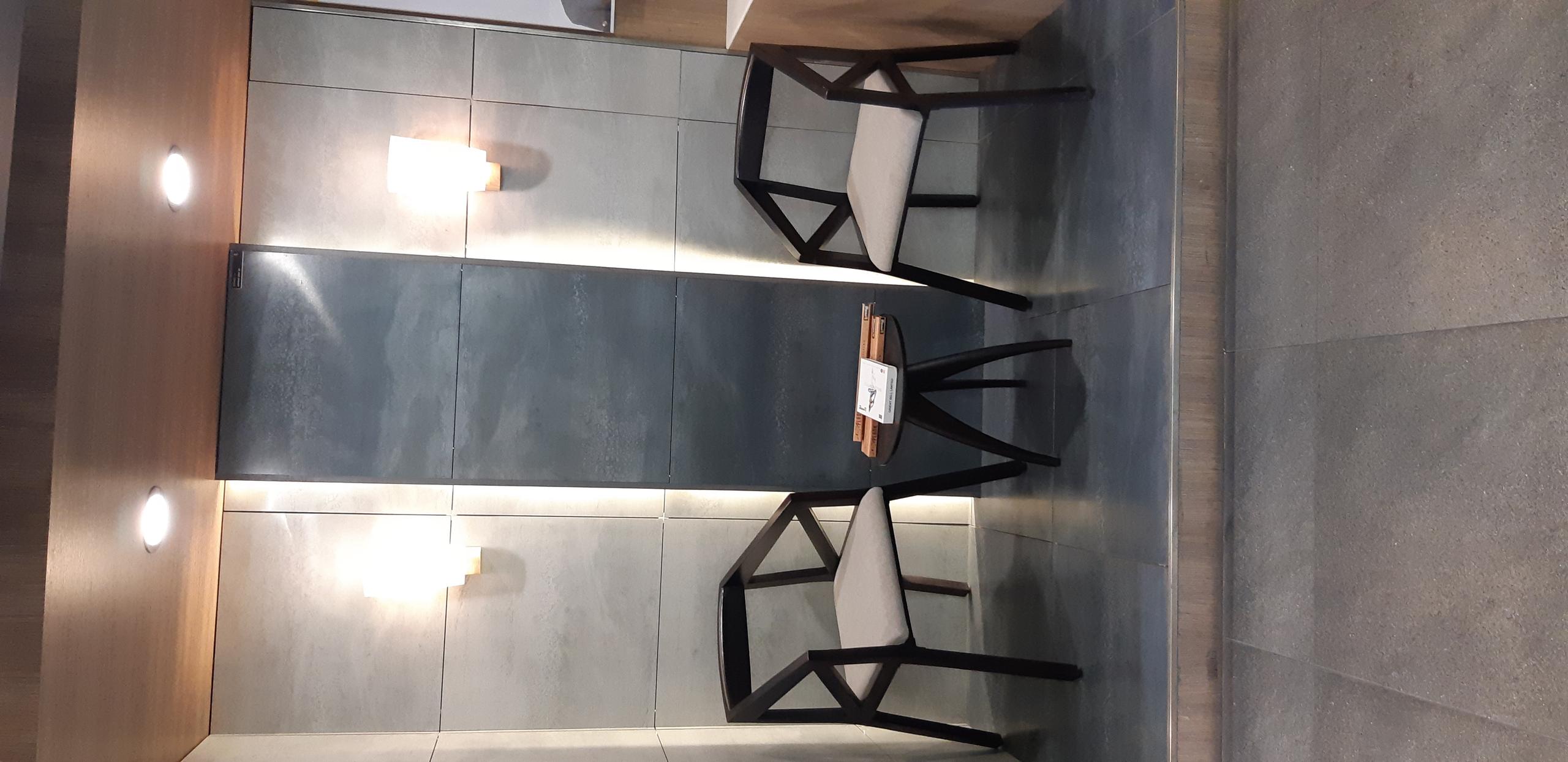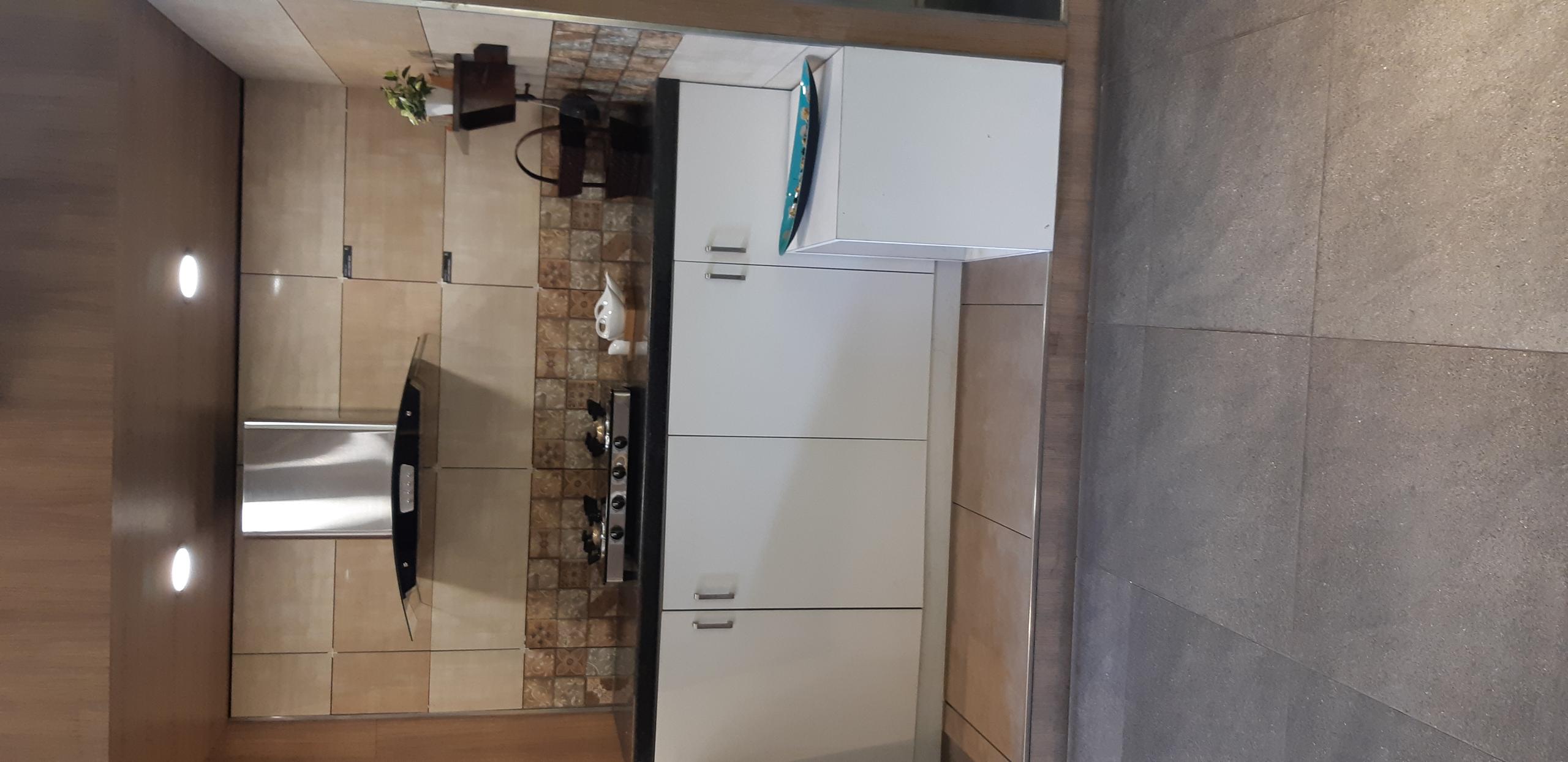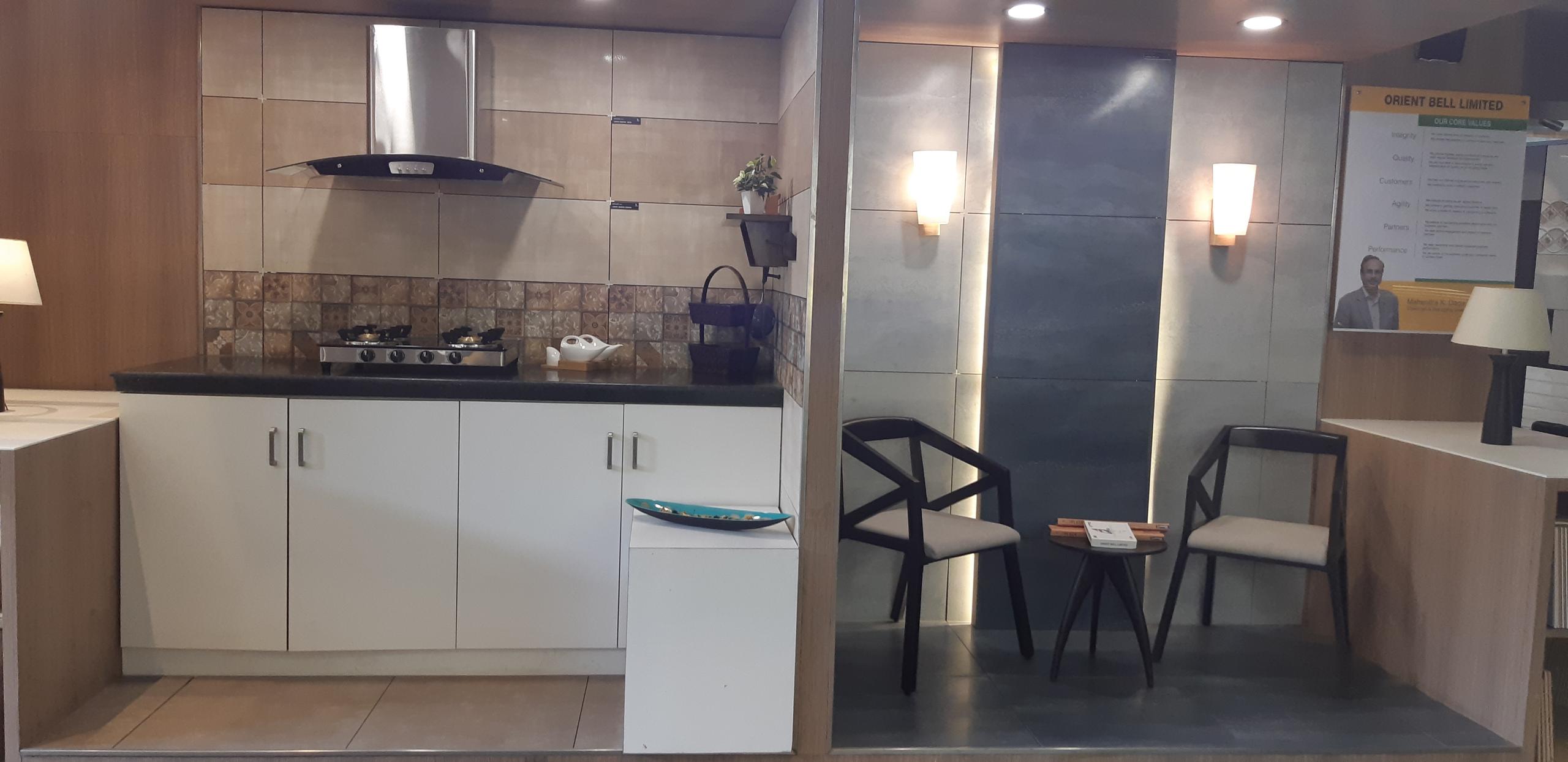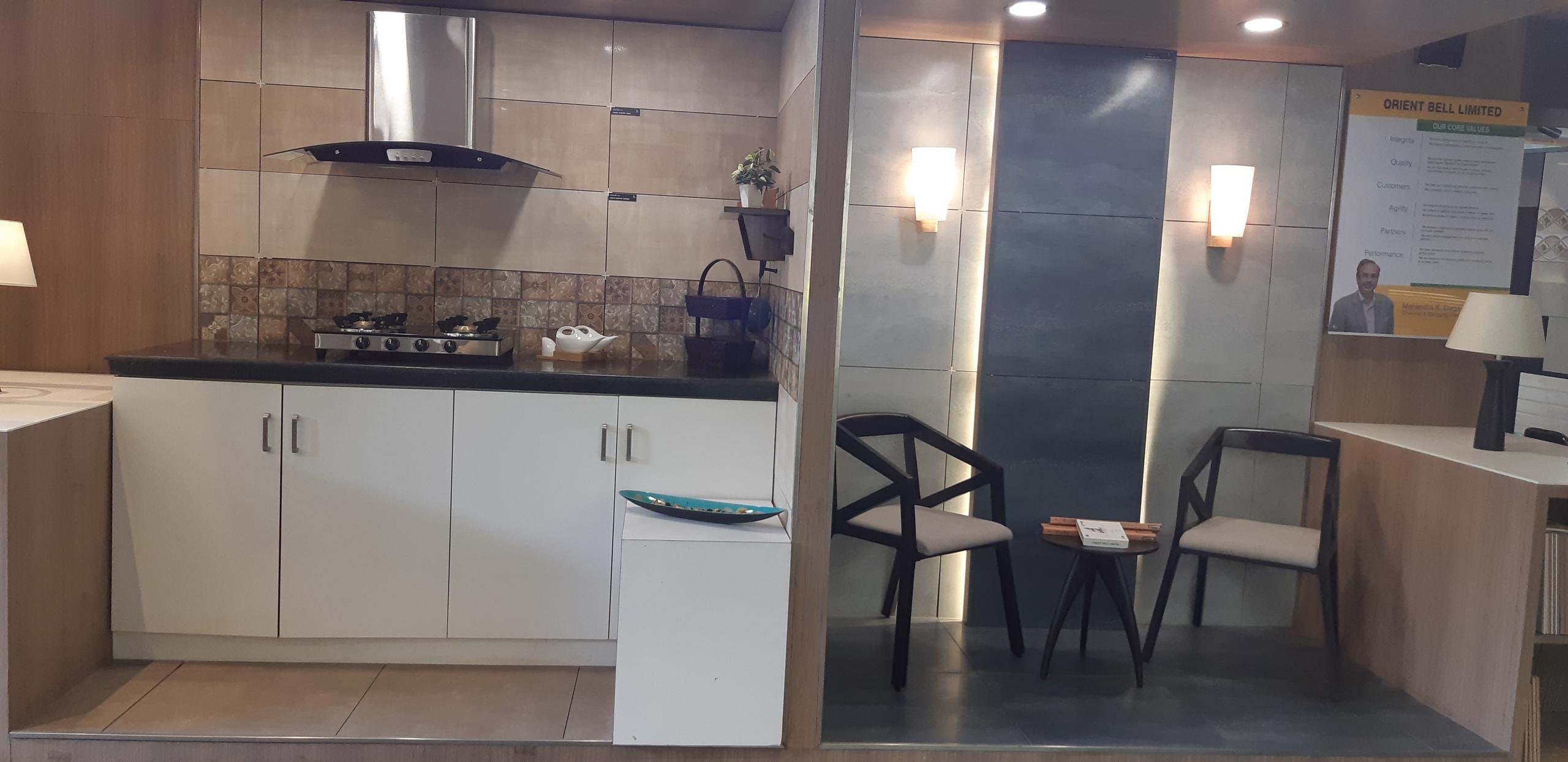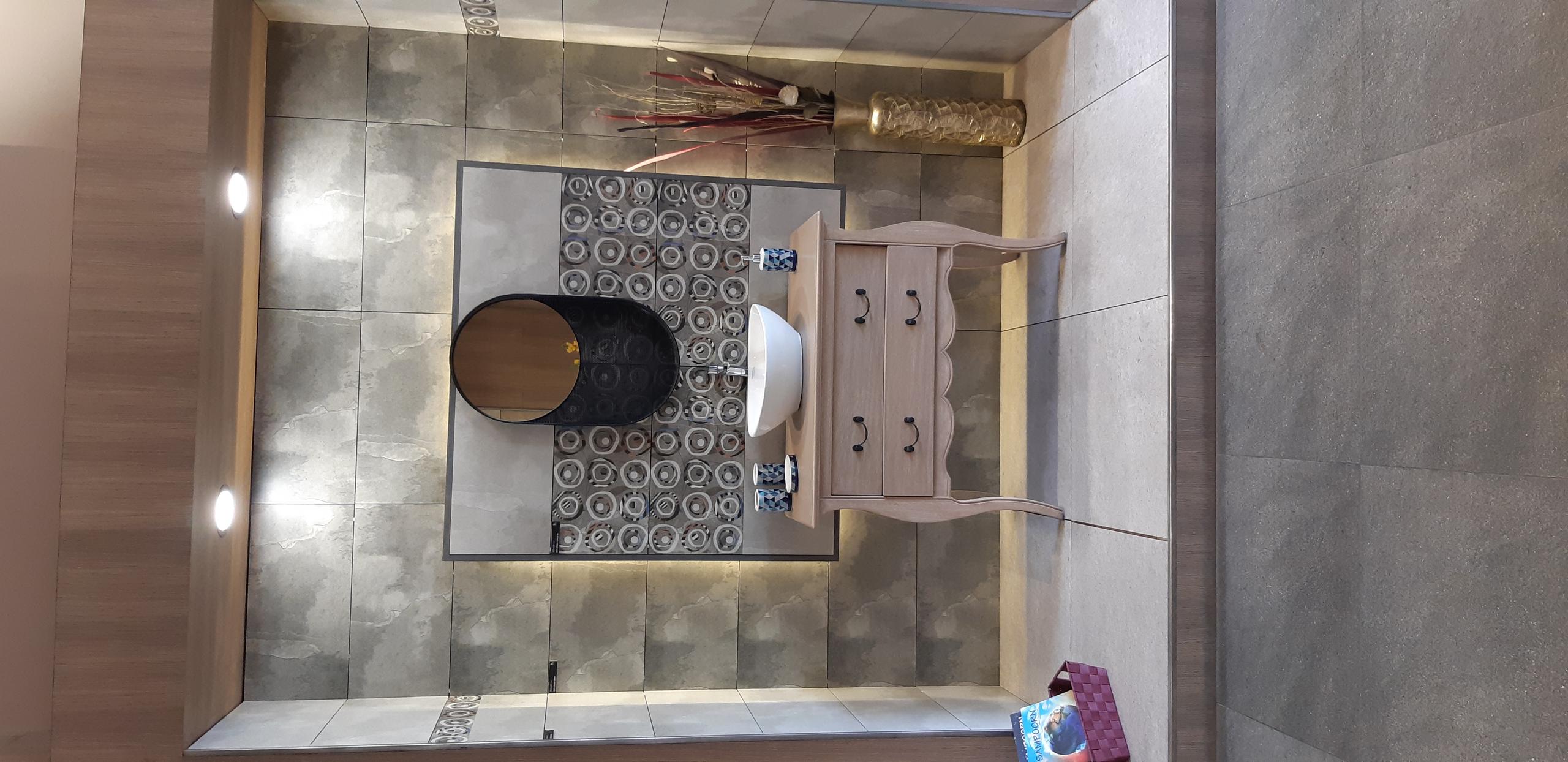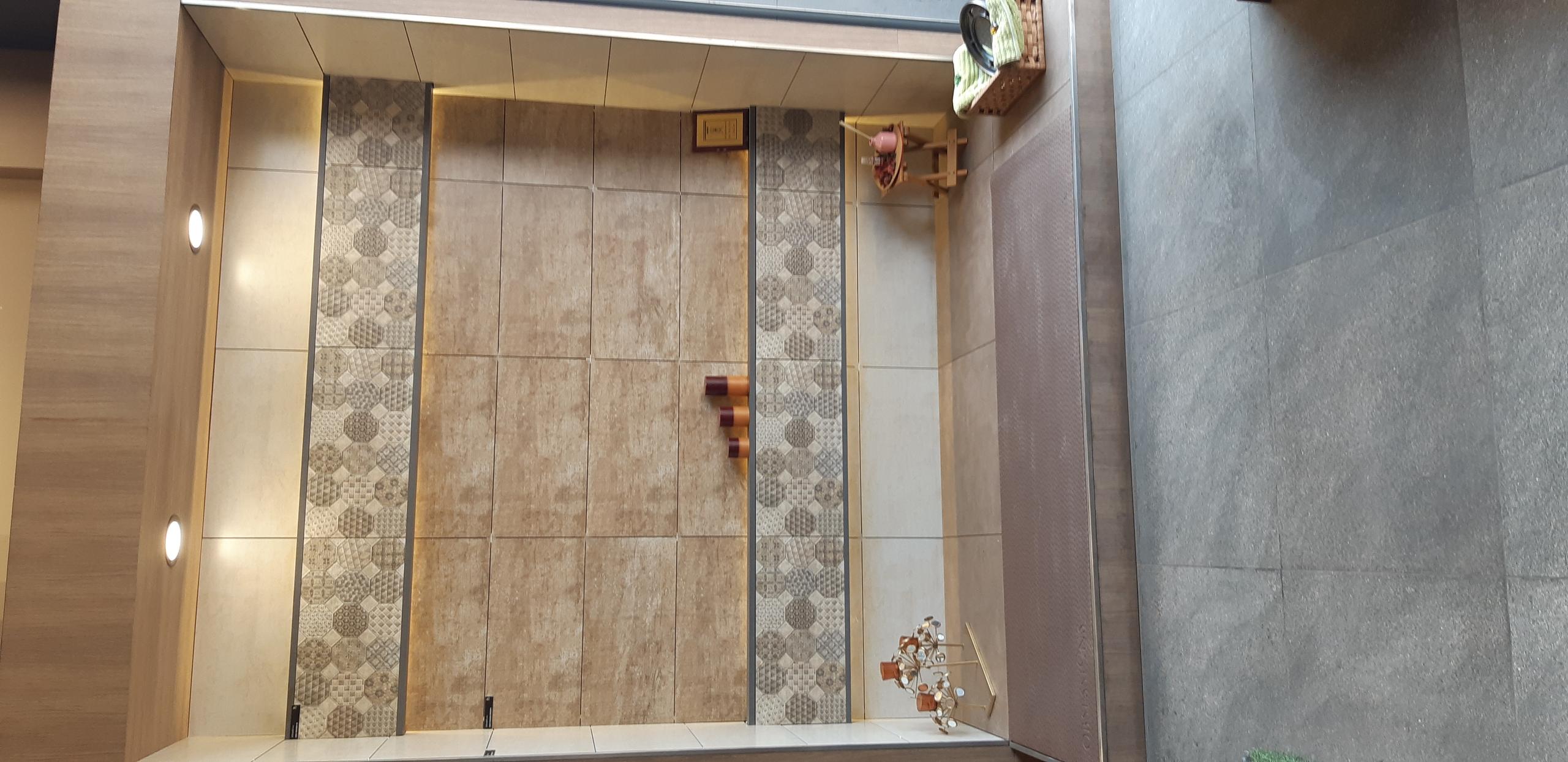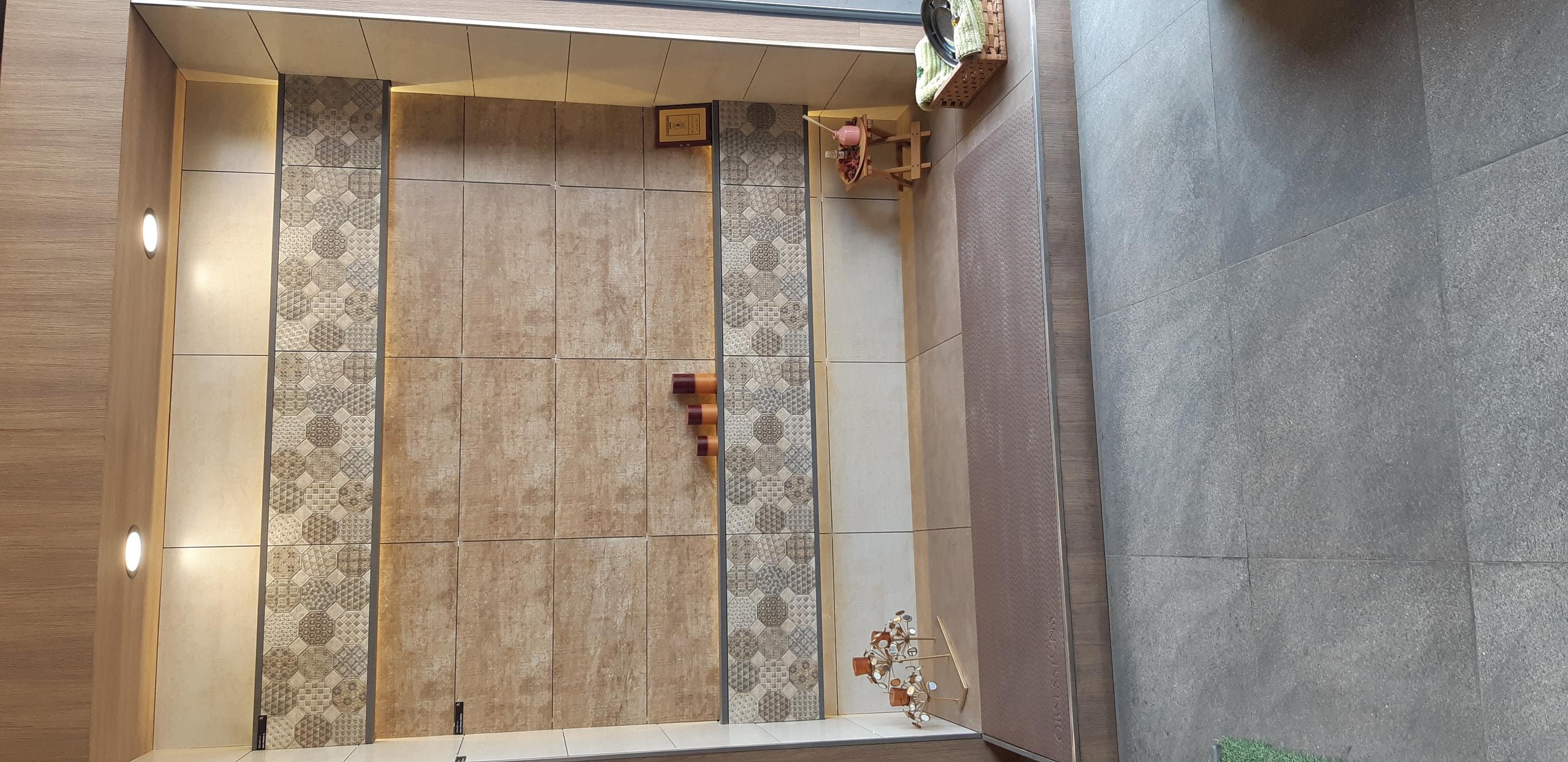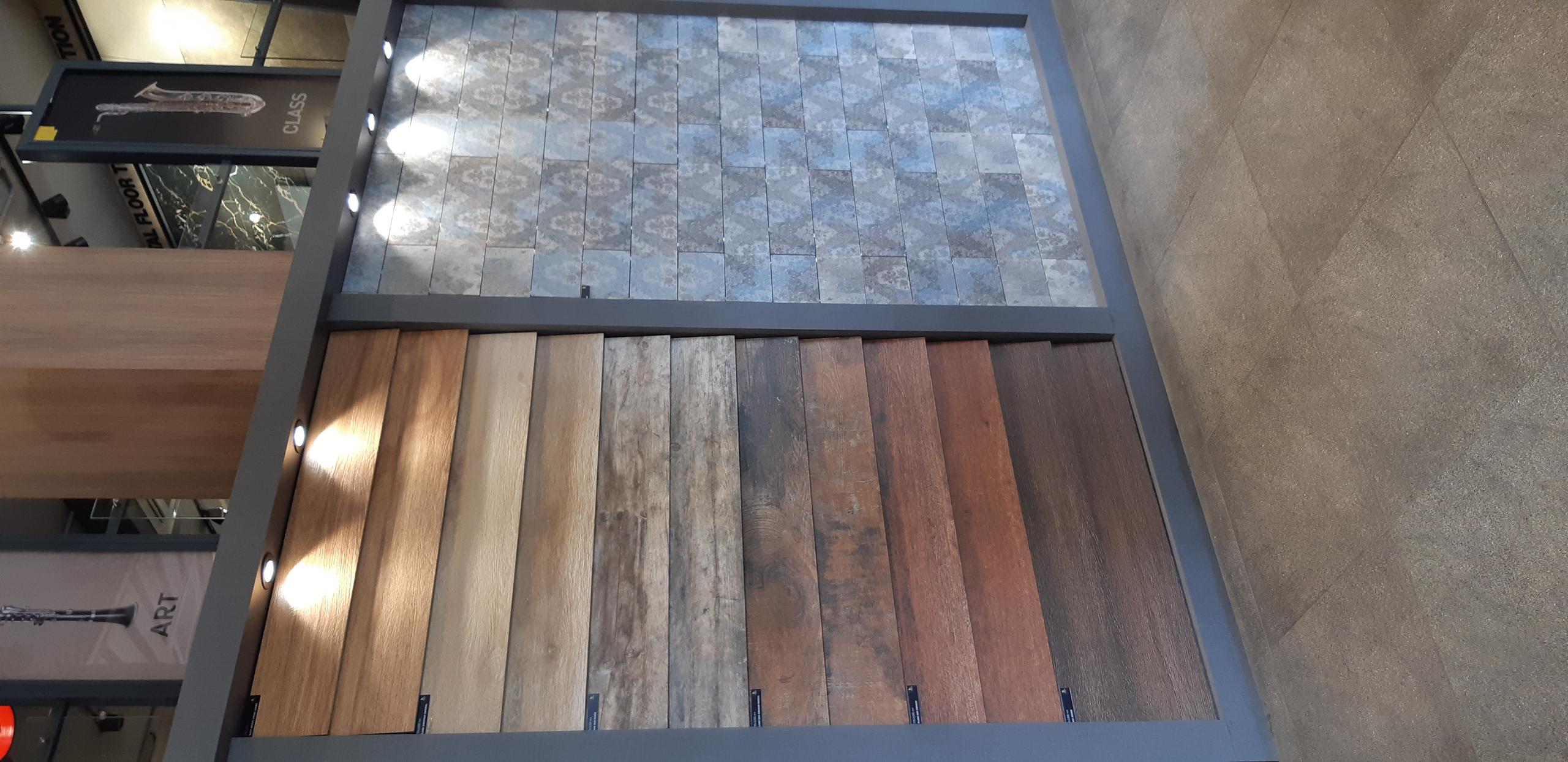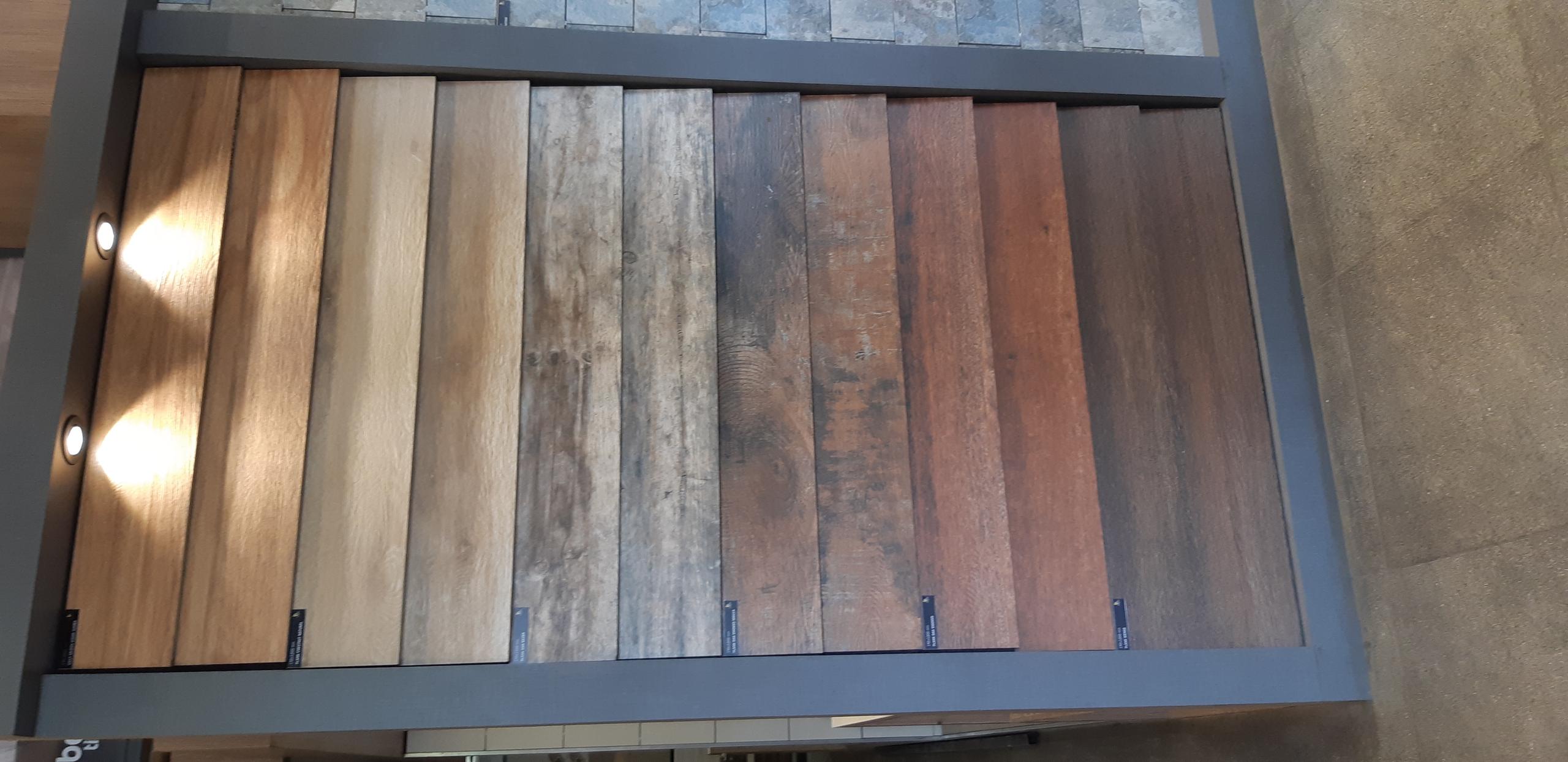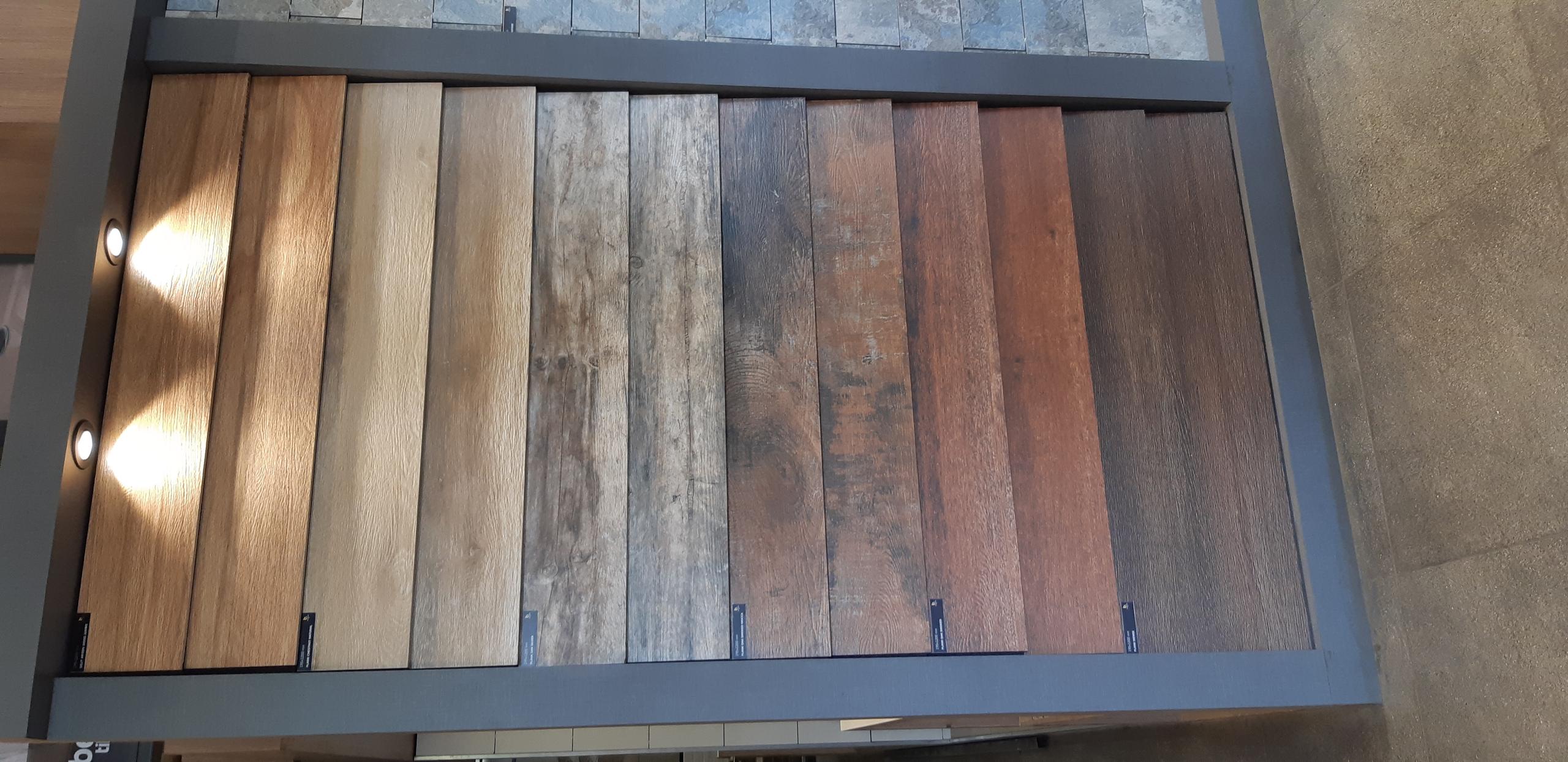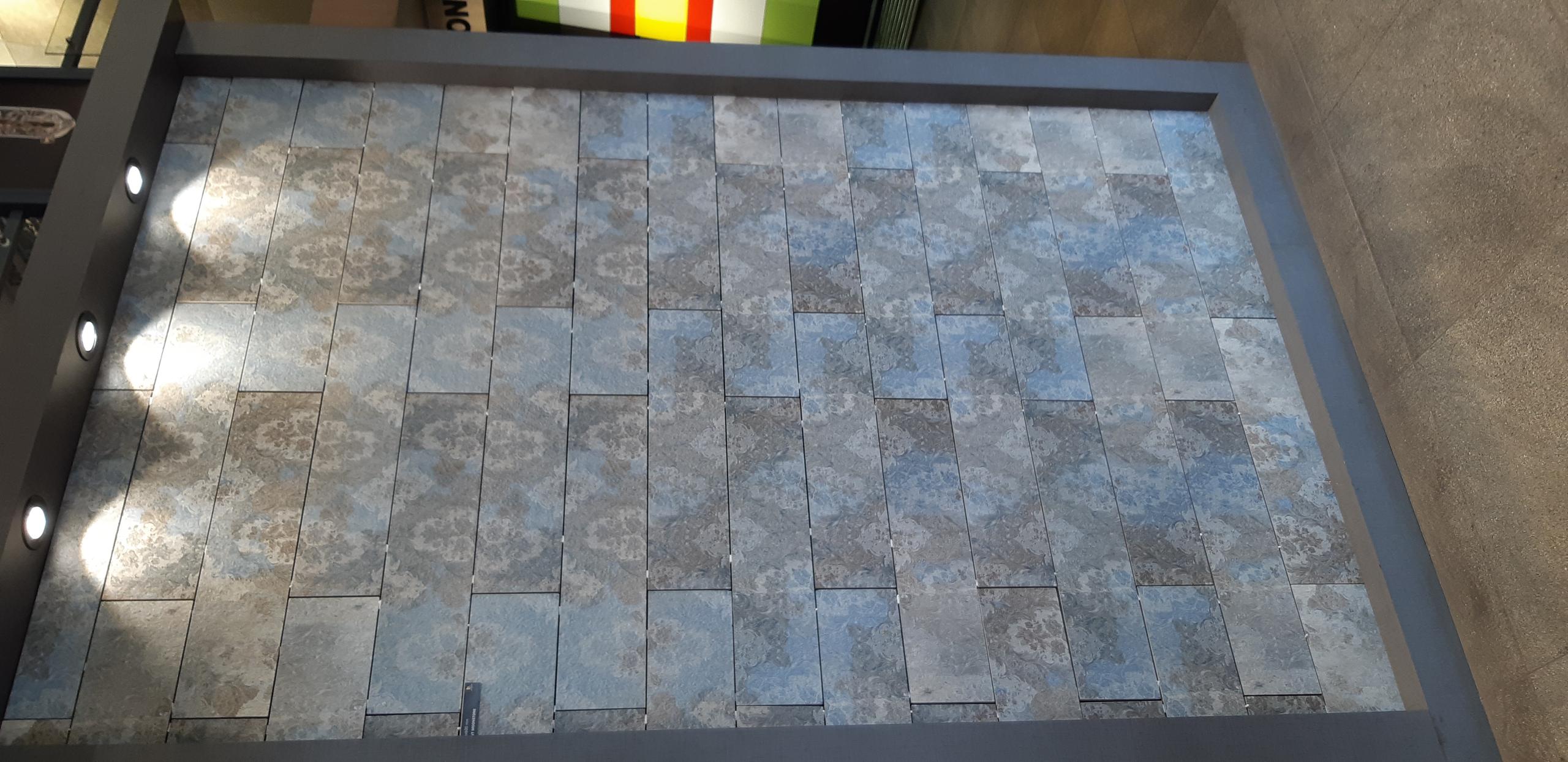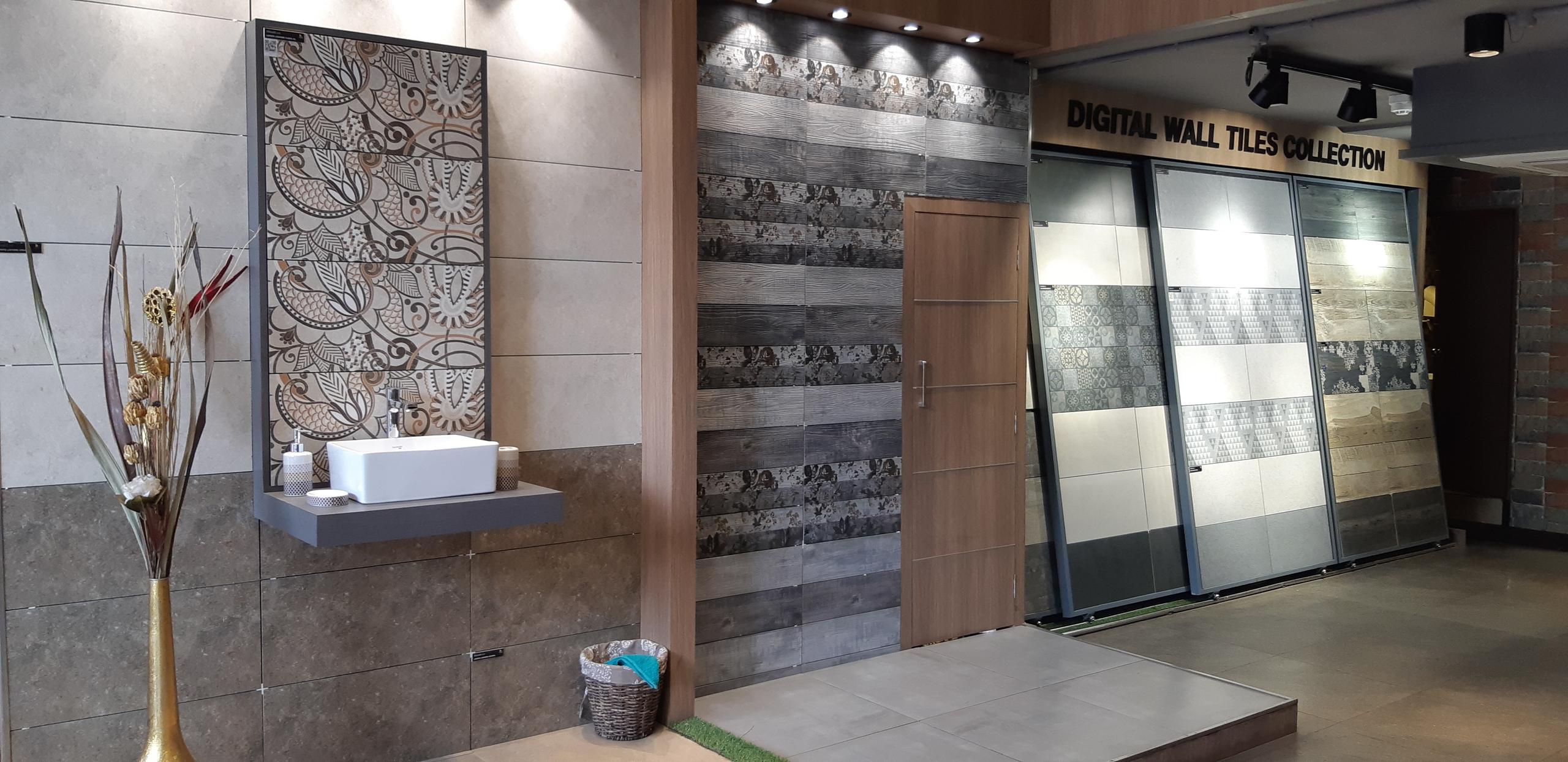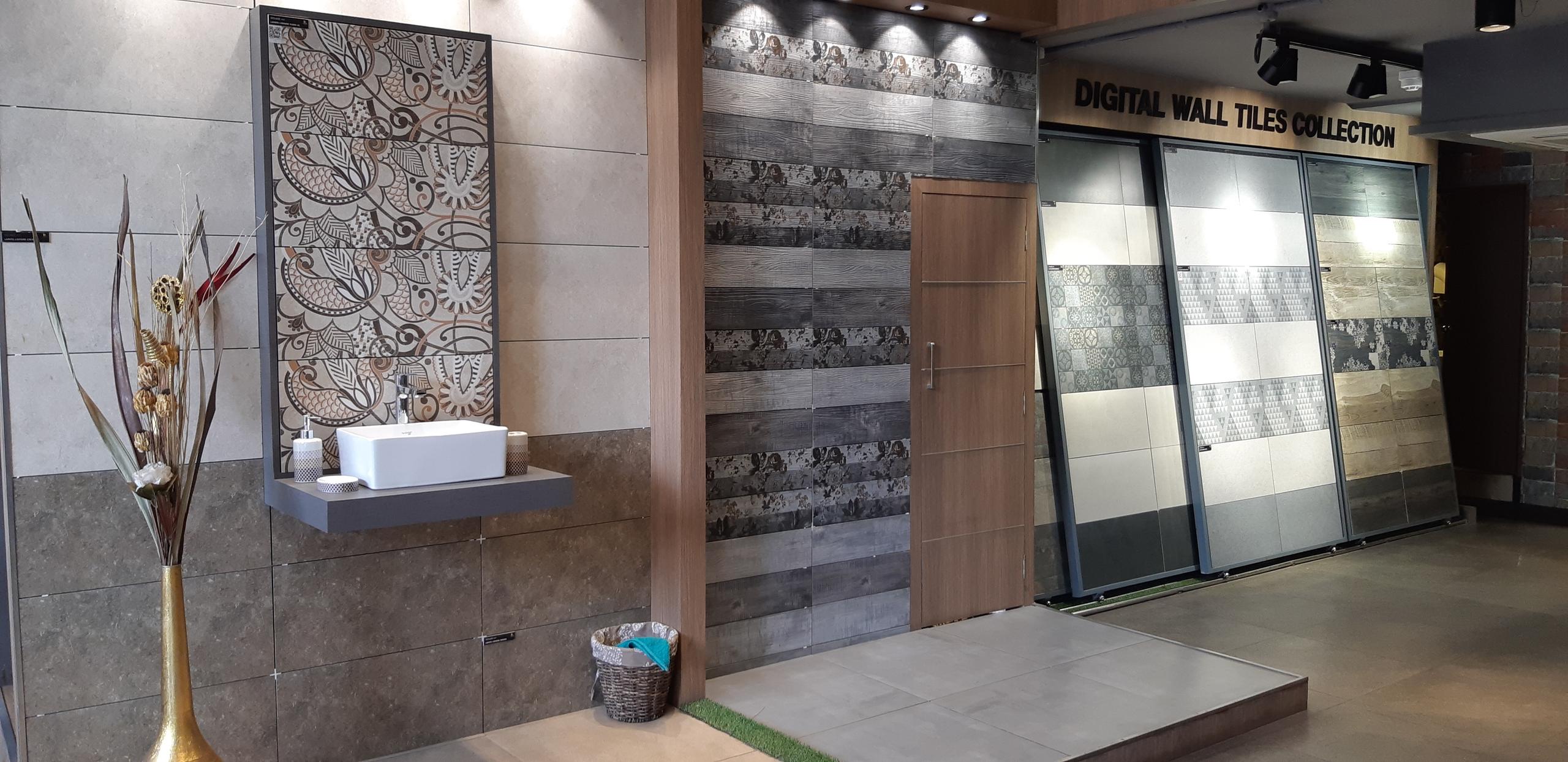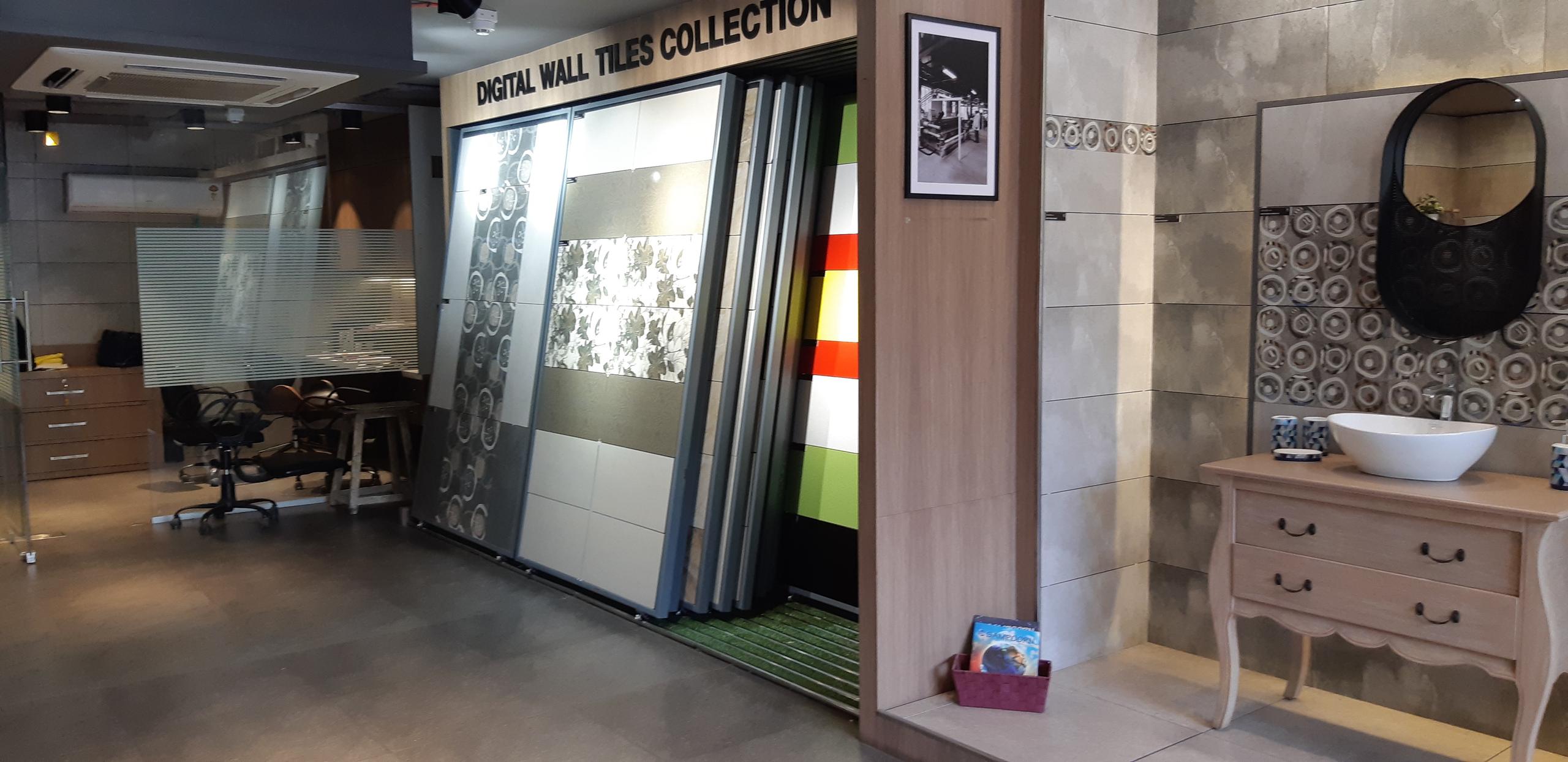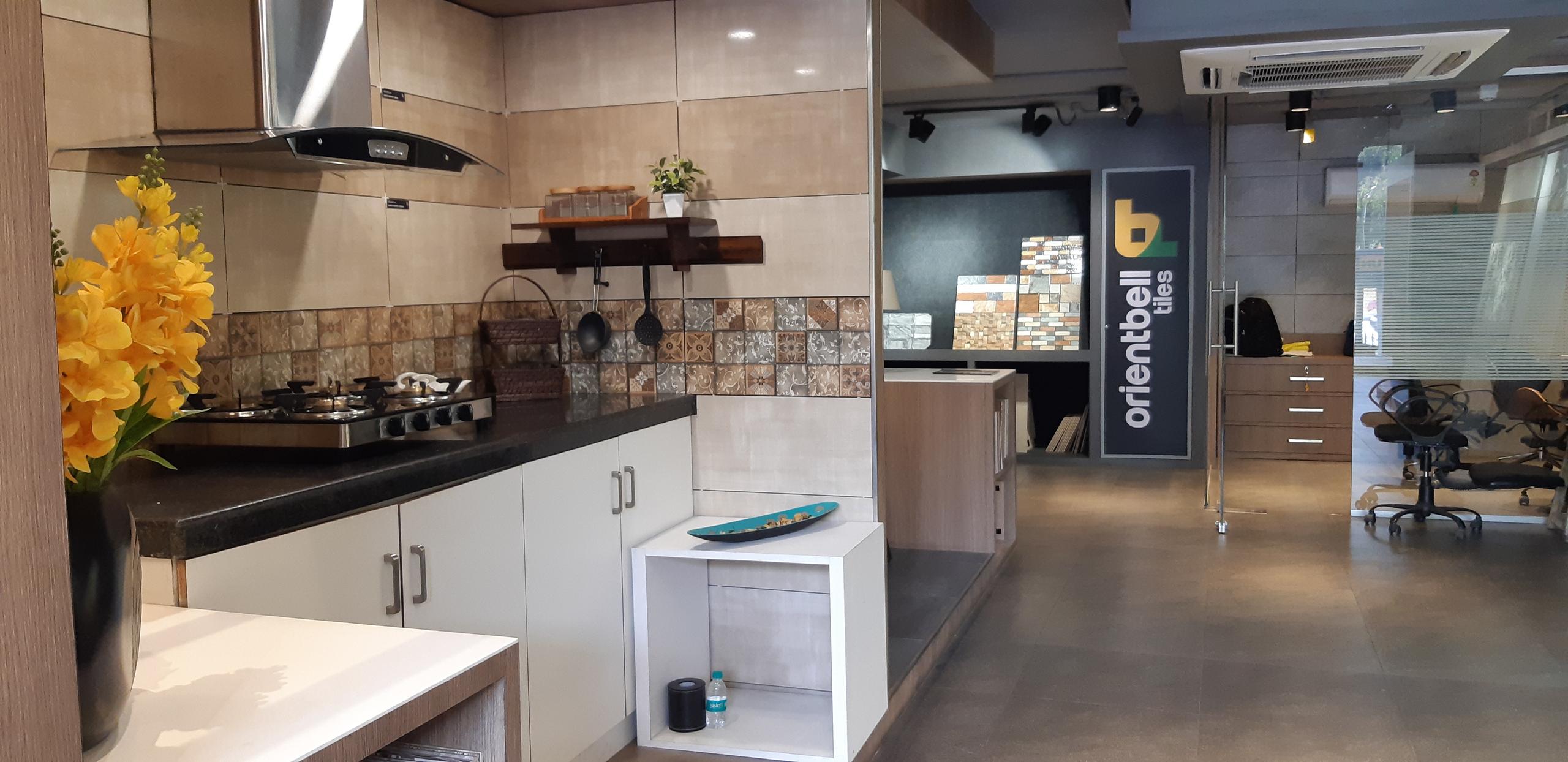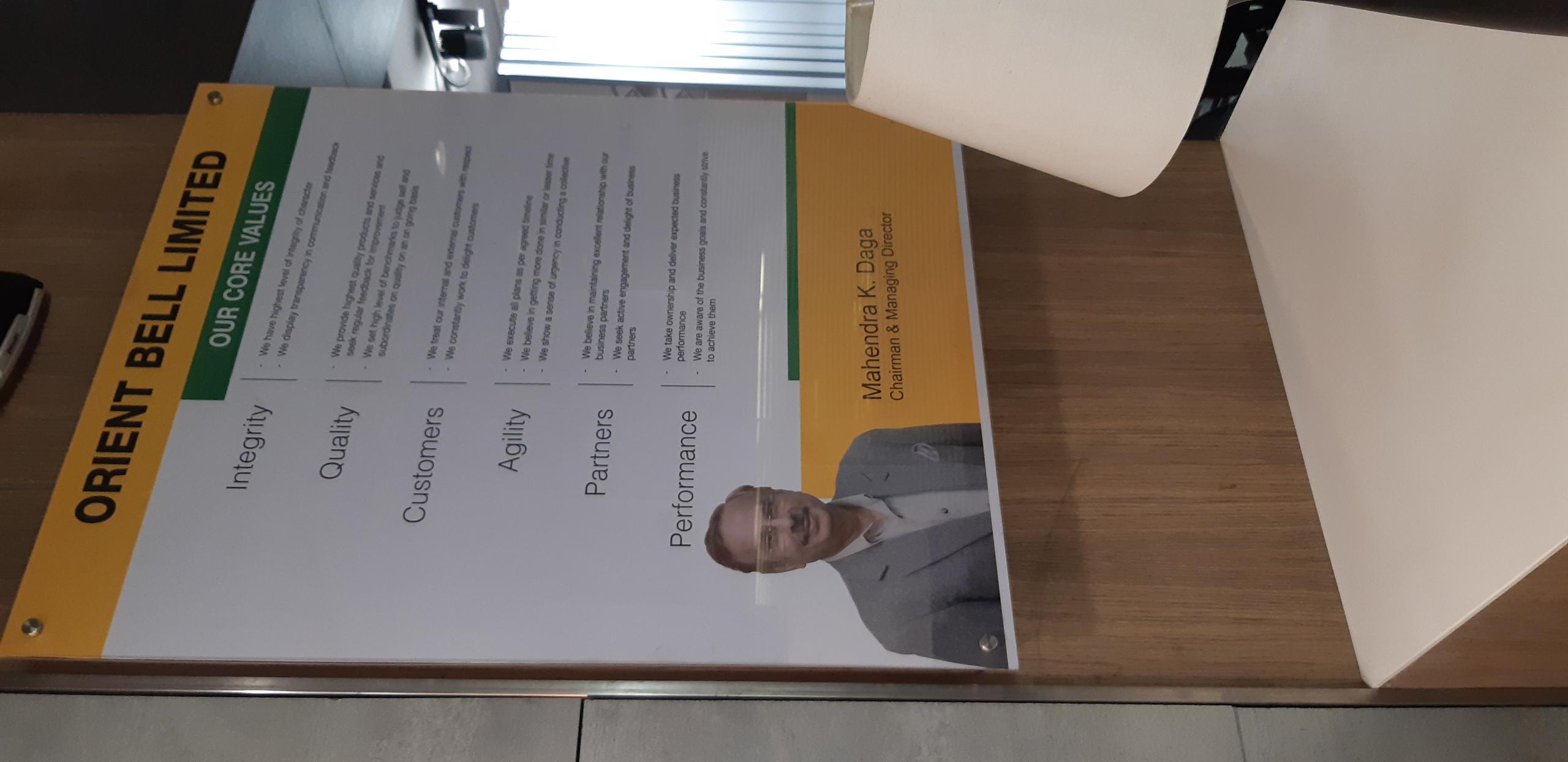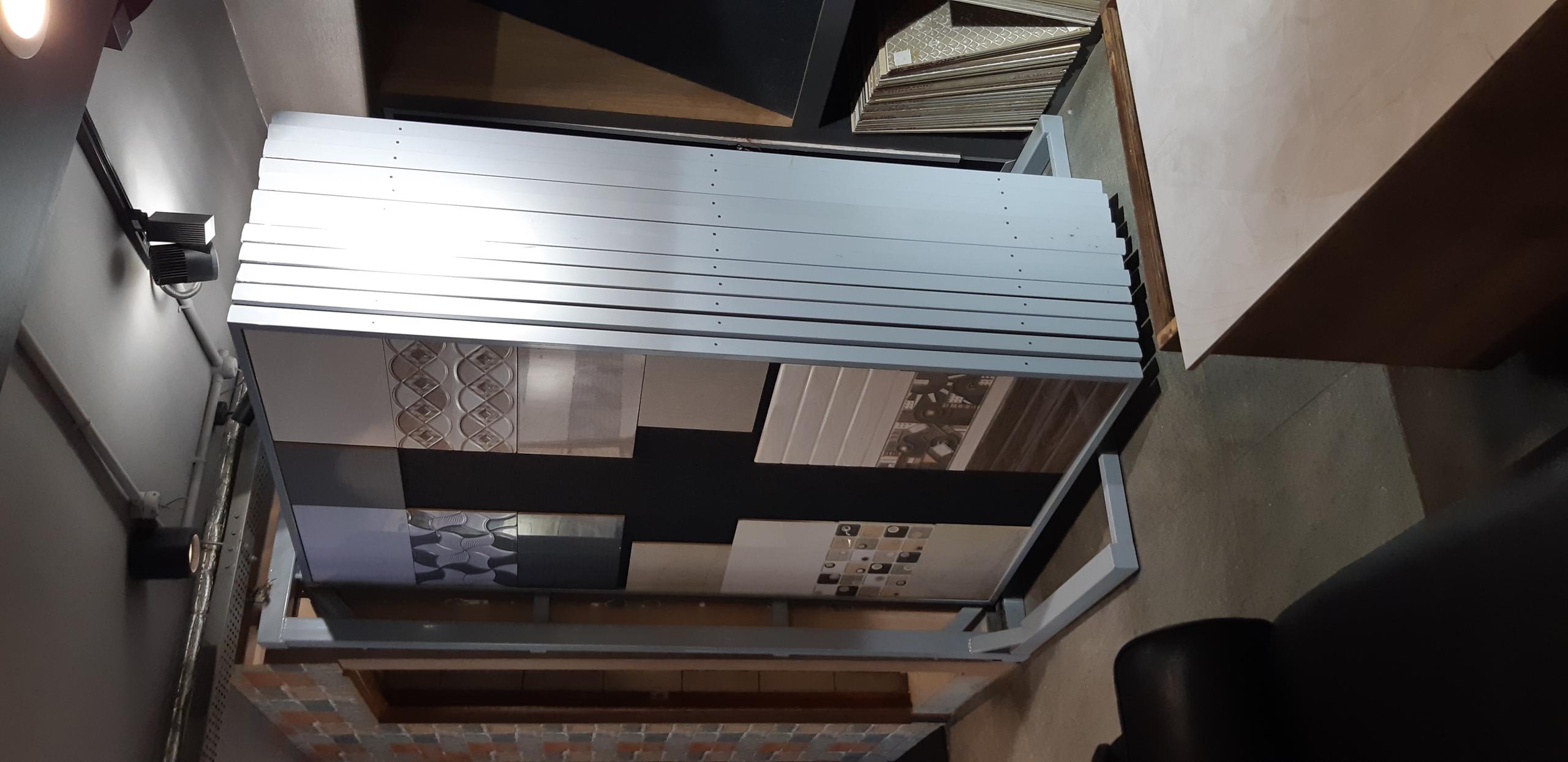 Signature Company Showrooms - Vadodara
78-79, 2nd Floor, Surya Kiran Complex, Beside Banker Heart Institute, Old Padra Road, Vadodara, Gujarat 390007
Contact Person : Orientbell Flagship Tile Boutique
Phone : 9825414113

Our display store in Vadodara is one of its kind, packed with latest designs and collections. This one has the ability to take away the breath of our fellow Vadodara residents!