Our stepping stones to success
CSR Initiatives
We are constantly moving towards a better future, and we believe in taking the society with us along the way. Our latest initiative is a step towards building a stronger education system by installing 'Educational Tiles' in underprivileged schools.
Gallery
Paralympian Deepa Malik visited the school at Til Begum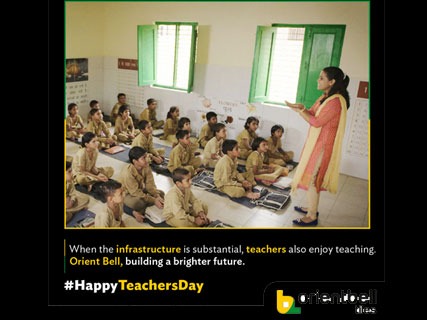 OrientBell believes in Education for All.