MRP

Rs

71

Deliverable within 10 - 25 Days

We deliver 50% of our orders within 7 days.

What do our customers say...

I highly appreciate your exemplary customer service, you never lost cool and were always polite and professional during interaction with me.

This is not product it's happiness and special thanks to service delivery team for keeping the tabs on it and this is because of you product was delivered.

I would like to appreciate the servicing team nice cooperation from the beginning of our first contact regarding tile purchase & I have already published it to my friends circle to contact Orientbell tiles for tiles.

Very thankful to Orientbell for delivering tiles on time. Their service team was very helpful

It has been great to interact with the service delivery team. Responses were prompt and the help in selection of tiles and delivery was very helpful.

Material:

Ceramic, &nbsp Forever, &nbsp Germ Free

Finish:

Matte Finish

Type:

Floor Tiles
Size i 600x600 mm

Design

Wooden, &nbsp Plank

Suitable for

Bedroom Tiles, &nbsp Balcony Tiles, &nbsp Commercial Tiles, &nbsp Accent Tiles, &nbsp Outdoor Tiles, &nbsp Porch Tiles, &nbsp Office Tiles, &nbsp Pathway Tiles, &nbsp Bar Tiles, &nbsp Restaurant Tiles, &nbsp Hospital Tiles, &nbsp Automotive Tiles, &nbsp High Traffic Tiles, &nbsp Bar/Restaurant, &nbsp Commercial/Office, &nbsp Outdoor Area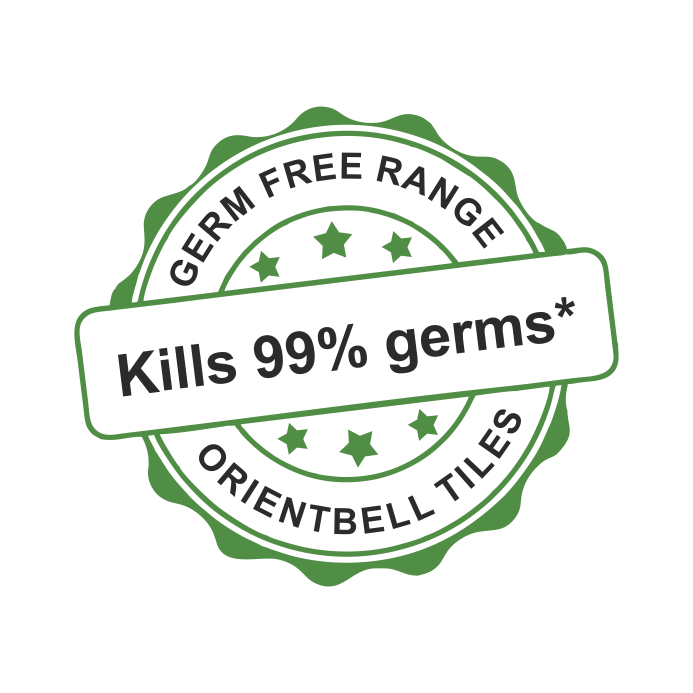 Germfree
Our recommendation for your drawings

Give us a photograph with measurements or a drawing of your space. Our in-house experts would design your space with tiles and share the same through email.
The grey shade wooden look of this tile is surely the best option for the people who love to give a luxurious yet classy touch to their place. GFT BDF Strip Wood Grey is available in 600*600mm tile size and can withstand heavy foot traffic very easily. Moreover, this tile is resistant to stains and scratches and can be cleaned in no time. It can be installed at multiple places such as an office, restaurant, hospital, bedroom, porch, balcony etc. This stylish tile is made up of porcelain material and is one of the unique germ-free tiles available at Orientbell. Furthermore, it is a part of Orientbell's own forever tiles innovation. These kinda tiles last longer than any other normal tiles. GFT BDF Strip Wood Grey can be creatively clubbed with other tiles according to the room decor to give it an eye-catching look.
Other Details
Recommended Laying Pattern
Straight Pattern, Versailles Pattern

Tile Calculator
Here are the details for the tiles of your choice.