Kitchen is indeed the heart of the home and the way it looks adds soul to the entire space. Now choose from an array of ideas to give a spark and personality to one of the most important spaces in your home. 
1) The Right Material
You can't go wrong with tiles in the space where your visitors will congregate (along with their spills and messes). Once properly installed, ceramic, porcelain, and vitrified tiles are all easy to maintain and provide timeless flair to your kitchen. Your floor tiles can also be heated to make this popular gathering spot even cozier.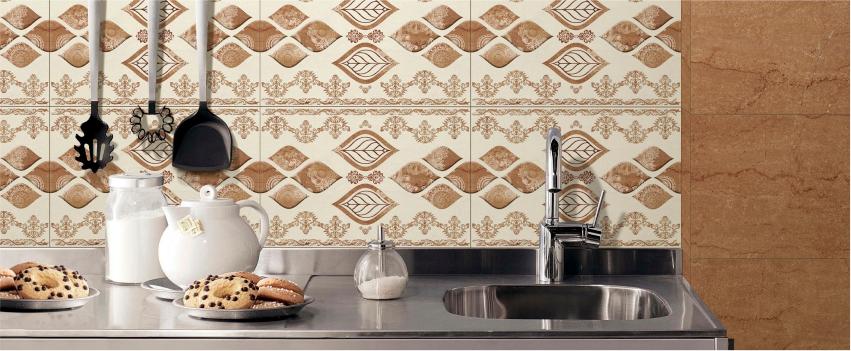 2) Hexagon Tiles
Use a subway tile backsplash with hexagon tiles. Adding contrasting patterns to the largely white kitchen, such as two vintage-inspired milk glass pendant lights, might provide visual intrigue to the winning mix.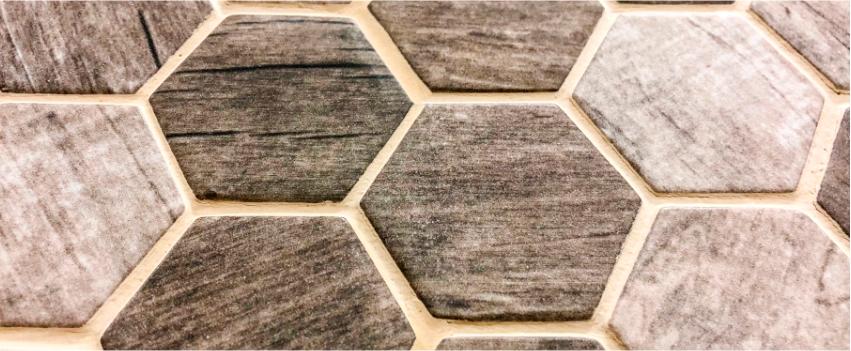 3) Subway Tile Accents
Subway tile is a popular but always traditional choice for any kitchen. Use a strong color, a unique pattern, or a contrasting grout color to keep the look new and unusual. Subway tile comes in a wide range of patterns, which is one of its most appealing features. A bold statement is made when a neutral hue is used in an unexpected arrangement.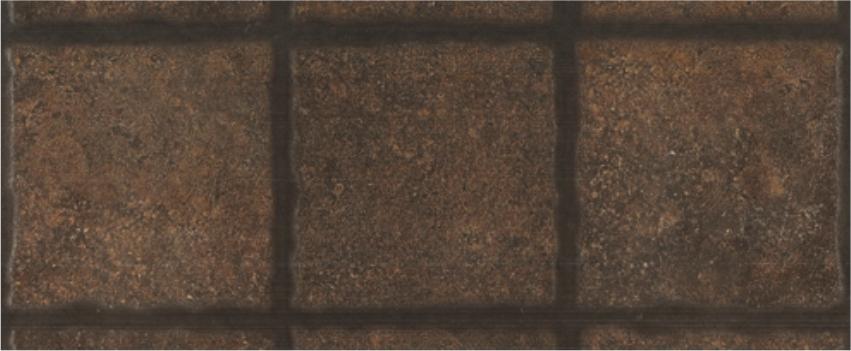 4) Modern Square Tile in White
Let the Curved construction tiles replace the straight lines in your kitchen. Sharp angles will be avoided, resulting in a seamless floor-to-ceiling tile design. Even the wall near the sink can be covered to improve the overall aesthetic.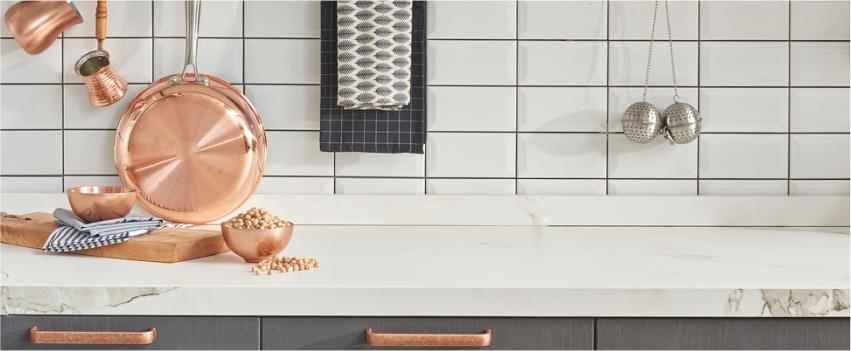 5) Tile Mosaics
Mosaics are frequently utilized on the backsplash since they are made up of small-scale tiles, which are ideal for this space but don't be afraid to make a whole accent wall out of them. To add color, gloss, and shape to your kitchen, use glass, marble, ceramic, porcelain, and mosaics manufactured from various materials.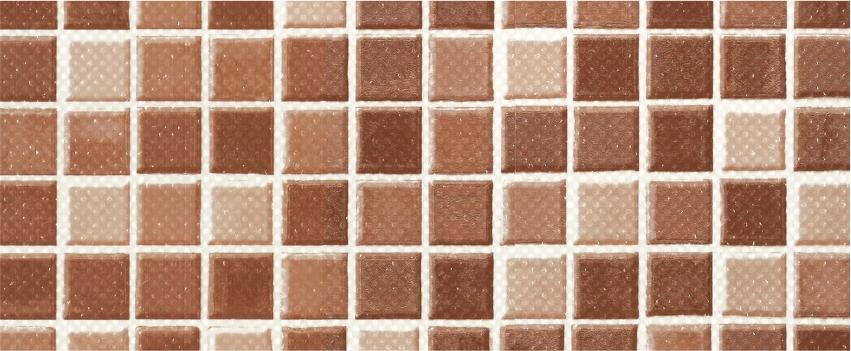 6) Kitchen Backsplash 
Backsplashes are not only practical, as they protect your walls from splashes and spills, but they are also stylish. Consider your backsplash to be the jewel in your kitchen's crown—that extra glint that completes the design. Have fun with your backsplash and be creative while protecting the space around your sink, stove, and counters.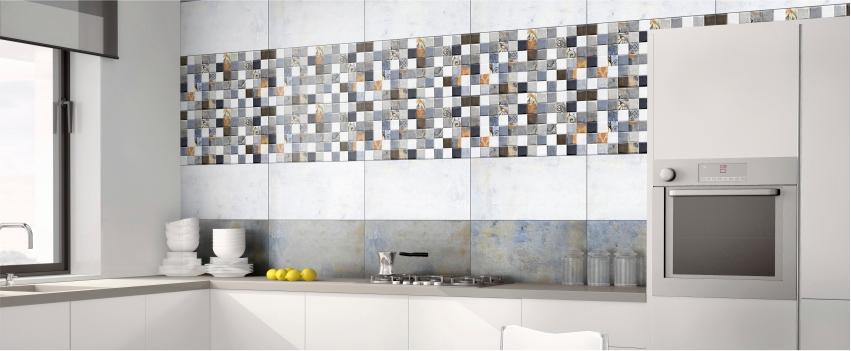 7) Kitchen Floor
A tile floor is always a fantastic choice for your kitchen floor, whether you have a large kitchen that serves as the entertainment hub of the house or a little room that is just big enough for you. It's critical to have something that's both easy to clean and durable in a space that's utilized practically every day. A tile may simply produce practically any style you've imagined, from modern to vintage.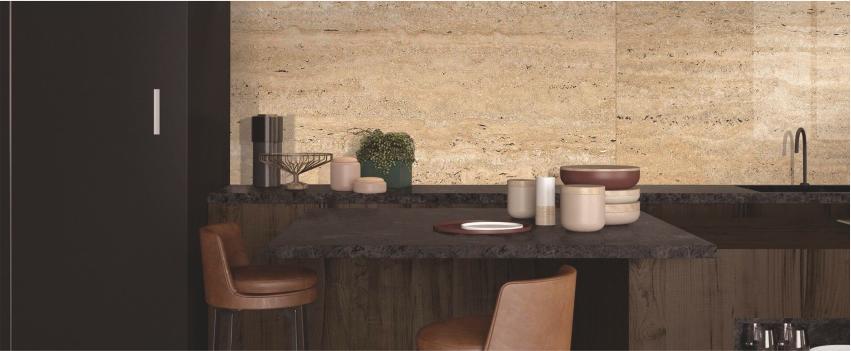 8) Handmade Tiles
Handmade tiles can give your space a spunky look. These tiles are suitable for counters that will not be subjected to a lot of wear and tear.
9) Colors for your kitchen
Your tiled kitchen can be decorated in basically any color you want. Texture, sheen, patterns, and sparkle can all be added! Tile will ensure that the color you chose for your kitchen lasts for years, whether you desire a bright, white kitchen or a colorful, striking one. You'll never have to worry about not finding something to fit your decor because of Orientbell's wide range of finishes and hues. With the variety of finishes and colors available at Orientbell, you never need to worry that you won't find something to match your kitchen cabinets and counters.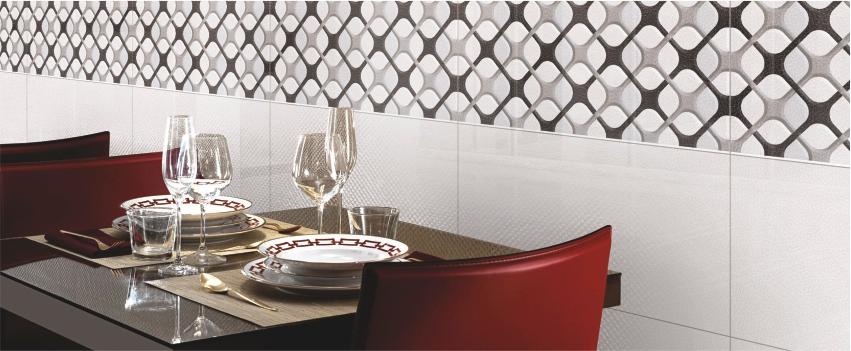 10) Marble Hexagon Tiles
In any kitchen, a marble hexagon tile countertop offers a stunning first impression. The backsplash can be a minimal builder-grade ceramic tile that matches the countertop flawlessly.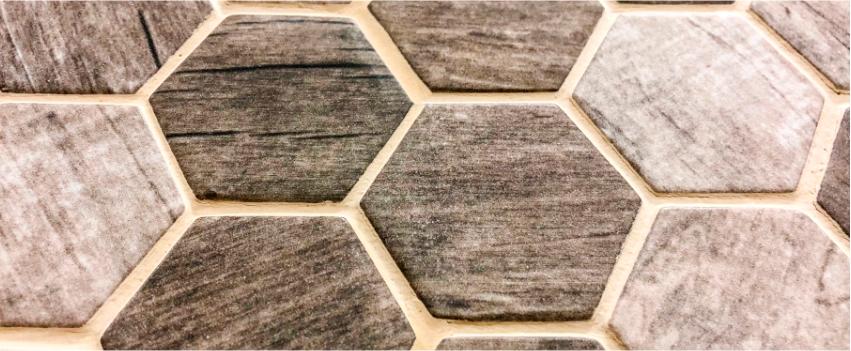 11) Marble Kitchen Countertop
After all, it's your kitchen, so you can be as creative as you want when it comes to tiling your cooking area. Countertops with marble tile countertops are a nice touch. Add the cubby storage to it for added functionality and efficiency.
You can explore the all-new Granalt range introduced especially to give your kitchen countertops a modern touch.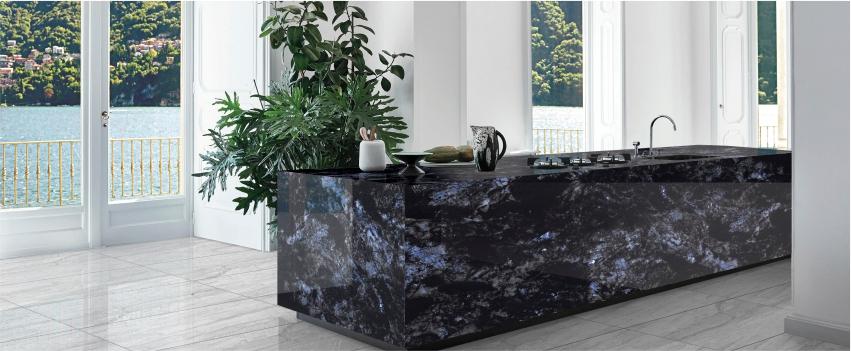 12) Tile Over a Laminate Countertop
It is possible to resurface a laminate countertop by using a fresh tile. It may seem strange, but the end effects are always so flattering and stunning that taking the risk is well worth it.
13) Porcelain Tiles for your Kitchen 
Porcelain tile is perfect for kitchens that get a lot of use. The substance is made up of several clays and minerals that, when burnt, make a very durable, much harder than the ceramic surface. Porcelain tiles can be used to cover the counters and backsplashes in your kitchen. Try a nice green to go with the copper over the range hood and butcher block kitchen island.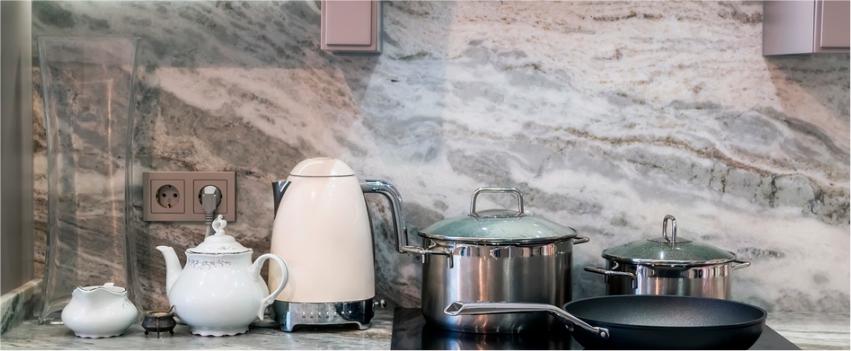 14) Large-Format Tile on Kitchen Countertop
Tiles are available in a variety of sizes and forms. Install large-format tiles in your kitchen to reduce the number of grout lines that occur with using smaller tiles.
You can also explore large format tiles that are a great alternative to natural stone here - https://www.orientbell.com/catalogsearch/result/index/?q=granalt
15) Everything is better in 3D (ask Marvel fans)
This is an example of a creative design concept for kitchen flooring. 3D flooring is a current and popular concept all around the world. This creates a mesmerizing effect and gives your kitchen an edge.
16) Small Kitchen Tiling
There are specialized kitchen tile designs that are ideal for small kitchens. Ceramic tiles are usually a good choice because they are fire-resistant and stain-resistant. The small, plain tiles do not appear to be particularly valuable, but they are elegant and complement the design of the kitchen.You can also opt for lighter hues for your floor and walls and club it with neutral highlighter to give your kitchen a bigger look.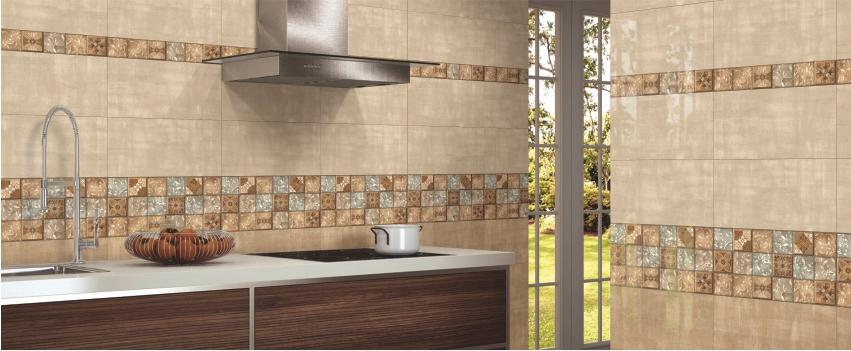 17) Touch-WOOD
Wooden tiling is a popular kitchen flooring option that differs from other options due to the texture, feels, and appearance of the tiles. This is an awesome and elegant kitchen design that you may use. This pattern gives your kitchen a royal appearance.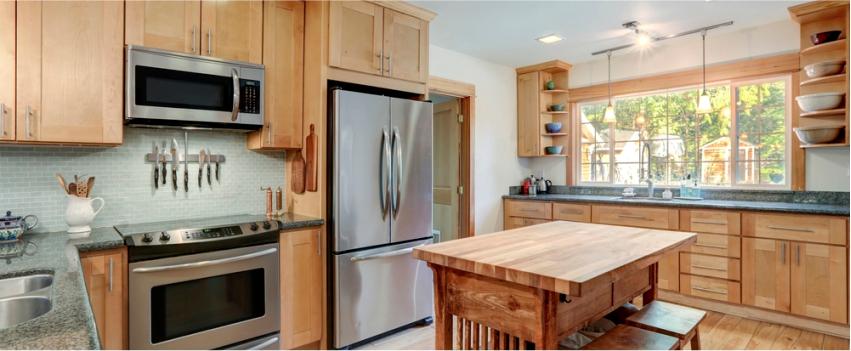 18) Black and White
The contrast between white and black is thought to be lethal. Both white and black tiles on the bottom and top appear elegant and magnificent. One challenging aspect of these white tiles is that they must be cleaned frequently for stains to be hidden.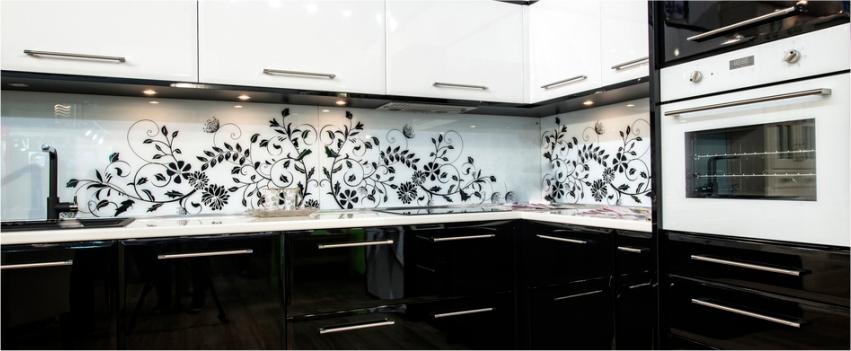 19) Bling some Gold
Every kitchen will look great with this kitchen tile concept. Consider how most of the tiles are simple, while some have a golden-colored design of a kettle and teacup. The concept is stunning, especially with the wooden furnishings. The beautiful look of tiles will be achieved by a large kitchen wall.
20) Green all the way
There are basic and adorable designs that can be used in the kitchen. Green is a strange color for a kitchen, yet it is earthy and deep, and it communicates simplicity and elegance. To achieve a dignified and solemn look in your kitchen, match your kitchen appliances in various tones of grey, black, and light colors.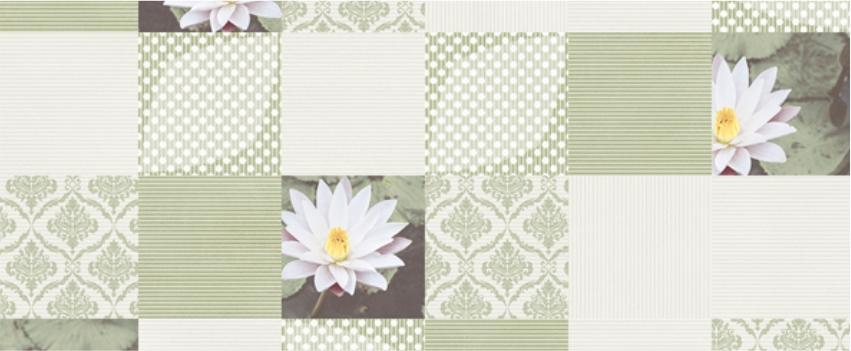 21) Baby in Blue
Blue is an extremely vibrant and noticeable color. However, blue tiles were once only restricted to bathroom walls however with evolution in designs and patterns, they are quickly catching pace. This color is thought to evoke feelings of serenity and tranquility since it resembles the sky and the sea. Blue tiles are so adaptable that they go with a wide range of colors, including white, red, and black. As a result, these colors can be used to plan your cookware.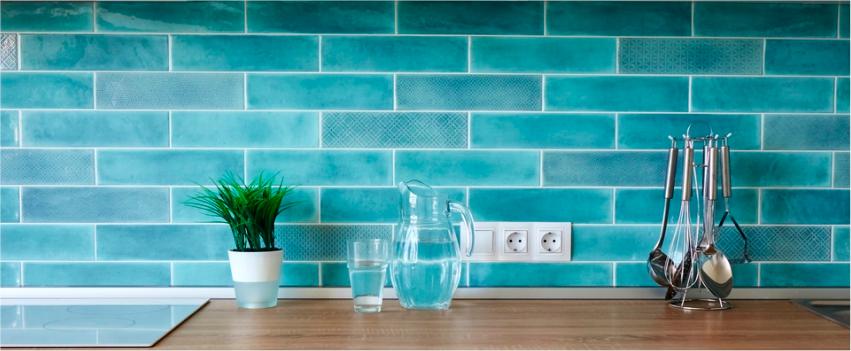 22) Raise your "Glasses" to a Perfect Kitchen Solution
Each glass tile is created from tiny bits of glass with a translucent glaze baked on the back. Glass tiles are the most stunning and give your kitchen a contemporary style because of their transparency quality. These tiles reflect light, making your kitchen appear bright.
23) Ivory-Need I say more?
Ivory is a subtle, neutral color that goes with almost anything and everything giving you a choice to decorate and accessorize your kitchen the way you wish. Ivory tiles have a natural appearance and give the room a feeling of spaciousness. These tiles are suitable for use in both household and commercial kitchens.
24) Criss-Cross
With Hexagon shaped tiles and crisscrossing lines, these seem modern. The golden ochre color is warm and earthy, and it has an ancient feel. This color gives your kitchen a sense of brightness, energy, and richness.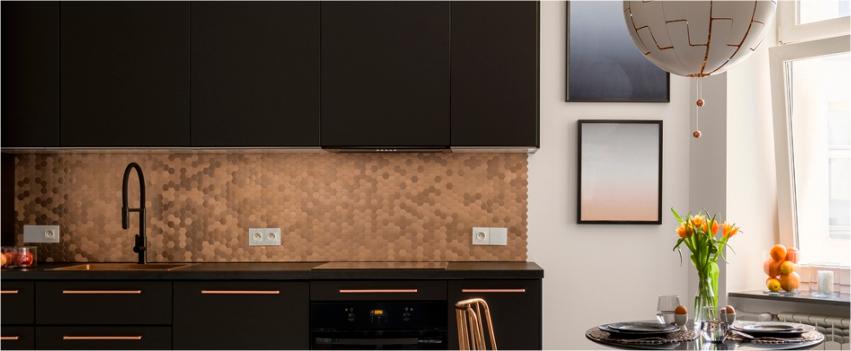 25) Border is Important
Border design tiles are ideal for infusing your kitchen with flair and character. Against the plain backdrop of cream-colored tiles, the exquisite geometric design with contrasting color tones looks stunning. These tiles bring beauty to your kitchen counter by creating a retro patchwork impression.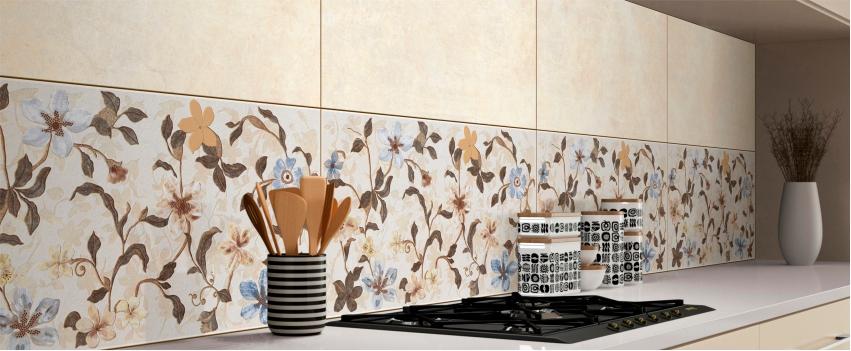 26) Contemporary 
Geometric patterns in monochrome, bold, and detailed designs are used in contemporary design to give your kitchen a fresh appeal. Because of the illustrated aspect of the design, this pattern can add a human touch to the splashback.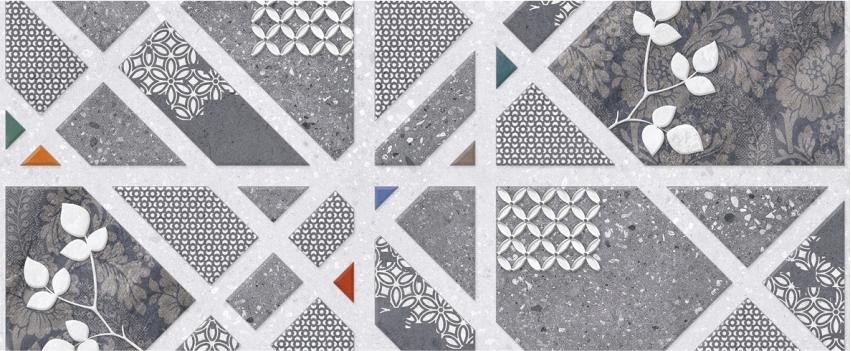 27) Patterned Designs
Recent years have seen a surge in the popularity of patterned designs. It adds a royal touch to your kitchen wall with its colorful and trendy appearance. Combine this design with a few jazzy and brightly colored kitchen appliances for added style, and prepare to receive a slew of praises!!
28) White as a Pearl
The notion is probably the most common, but it is also the most original. These tiles go with almost every type of home design, making them a very versatile tiling option for your kitchen. The white pearl tiles serve as both a decorative accent and a functional splashback, and they look great in any kitchen.
29) Faux Exposed Brick Tiles for Kitchen
It is one of the most complex tiling designs in the world today. This tiling style is perfect for setting the tone for one of your town's top kitchens. Accessorize with matching cookware and potted plants, and keep it up to date to keep it as one of the best kitchens for a long time.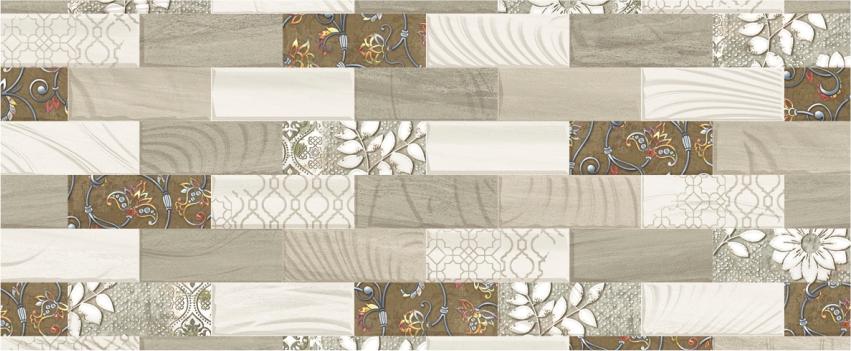 30) Mix and Match
Choosing an eye-catching design for your kitchen tiles is one of the most difficult things you can do. Different types of tiles are mixed and matched to create an appealing decorative design in this case. To keep things smart and modern, mix and match tiles within a tonal palette.
31) Marble-ous
Marble tiles are a better option than actual marble since they provide the same smooth aesthetic while being less expensive and easier to maintain. This design can be used for your kitchen floor and walls if you want to achieve the look of pure white marble.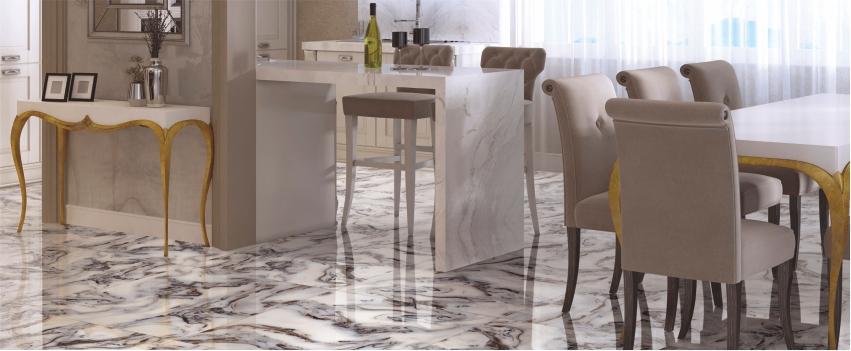 32) Patchwork Kitchen Tiles Designs
Patchwork tiles are a great option for your kitchen tiling. On a white background, they look fantastic. You'll come across them in a variety of styles and colors. This tile design will undoubtedly draw attention to your kitchen wall, making it appear appealing. If you want to create a country kitchen with a traditional look, you should utilize this design.
33) Geometric Designs
Geometric designs, unlike the geometry you learned in school, have been very popular among homeowners. These tiles add a certain character to space and make them come alive. They create some of the most eye-catching and amazing designs that are sure to turn some heads.
34) Sky's the Limit
Instead of just constructing a backsplash, go all the way up to the ceiling using tile. That way, it has a greater impact.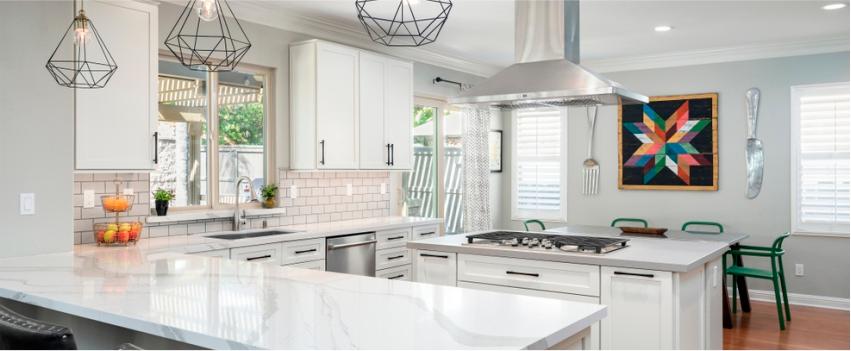 35) Unique Tile Designs
In the kitchen, tiles allow for a lot of originality, so if you want a more unique backsplash, go no further. When it comes to tiling or decorating your kitchen, Orientbell has all the answers. Visit our website and select the tiles that you wish to use in your kitchen.
36) Earthy Tone Floors
Choose colors that give you a more natural, earthy feel. These colors make the space feel warm and cozy.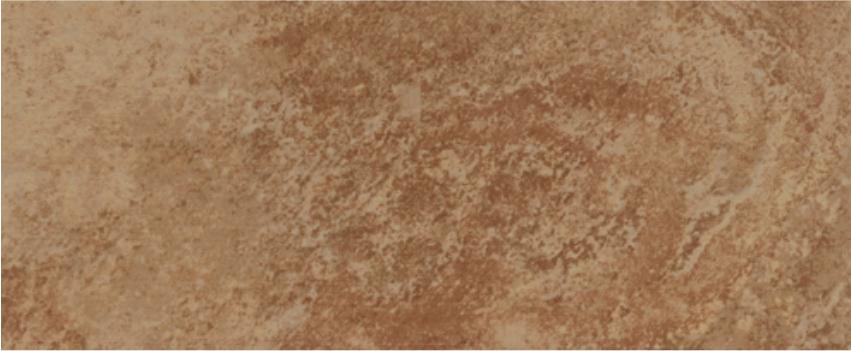 37) Harmony in Diversity
Choose a variety of tile patterns and combine them to create a unique concept. It's varied and lively without detracting from the kitchen's overarching concept of basic simplicity.
38) Retro
By selecting floor tiles that fall into the same category, you may quickly add unique, nostalgic sensations to your kitchen. Today, retro kitchens are extremely popular. Even in more contemporary homes, retro accents can bring a delightful touch of character to your kitchen.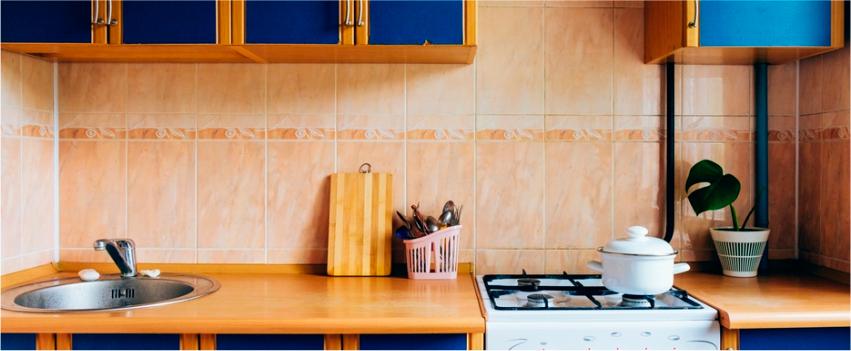 39) Floral
Who doesn't appreciate the beauty of flowers? When it comes to kitchen tiling, floral patterns have long been popular. There are no limits to where they can look their finest. You tile the design on walls…it looks great. You till the design on the floor…it looks amazing there too.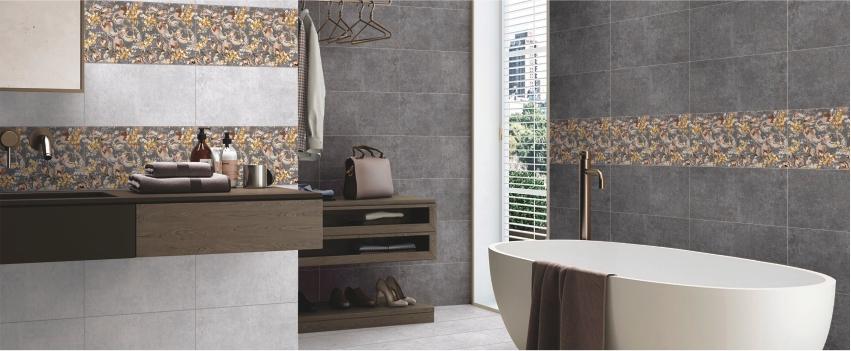 40) Home Run
Tile the complete kitchen with the same kind of tiles. It sounds a little off the track but works wonders if the colors are chosen right and the tiling is done properly.
41) Listen to What you Want
People will come and go with their suggestions but what you want in your kitchen is all that matters. Tile your kitchen the way you want to, experiment if you'd like, gloss it up, make it monochromatic, do whatever you want, just love it when it's done. Happy Cooking!!