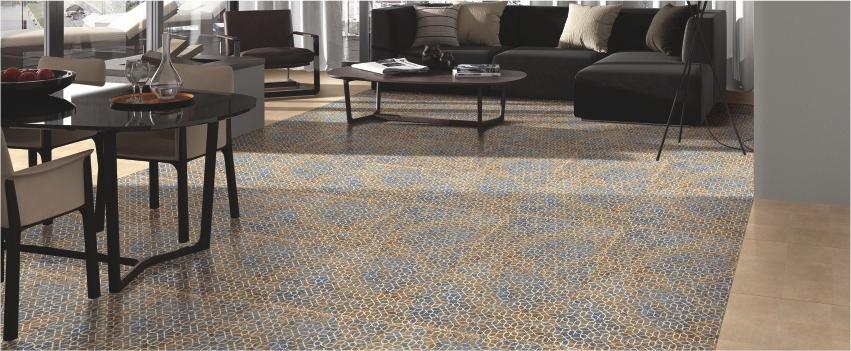 Every year, the preparations for the grand festival of Diwali starts ahead of time to ensure that your home is well prepared for the festival of lights. From deep cleaning each nook and cranny to making the decor look gorgeous, we tend to leave no stone unturned while prepping our homes for Diwali.
If you have the time and budget, re-tiling your home would be the best idea. There's no better way to freshen up your space than bringing colourful tiles from Orientbell Tiles and redecorating your space. In fact, even if you tile just the accent walls or a single wall in a room, it will make all the difference.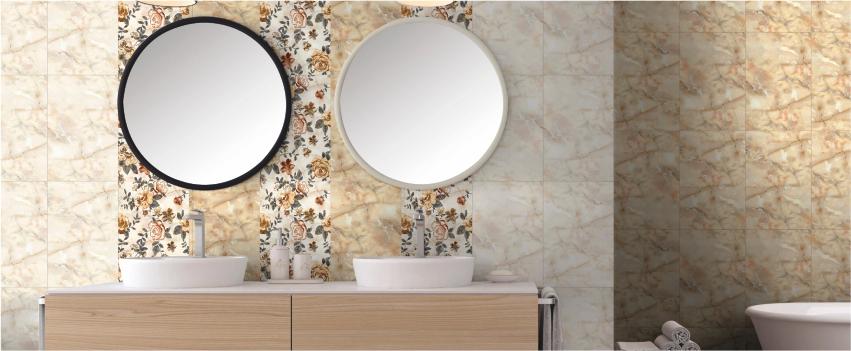 This Diwali we present you with a list of home decoration ideas that will help you expedite your preparation for the festival of lights.
Cleaning Is The Key
Before you even start decorating your home, it is ideal to deep clean your home. Clean out every corner of your home, wash your tiles until they shine, clean your furniture until it gleams, and clean out all your appliances until they glow. It is said that cleaning your home helps clear out all the negativity from your home and brings in positivity.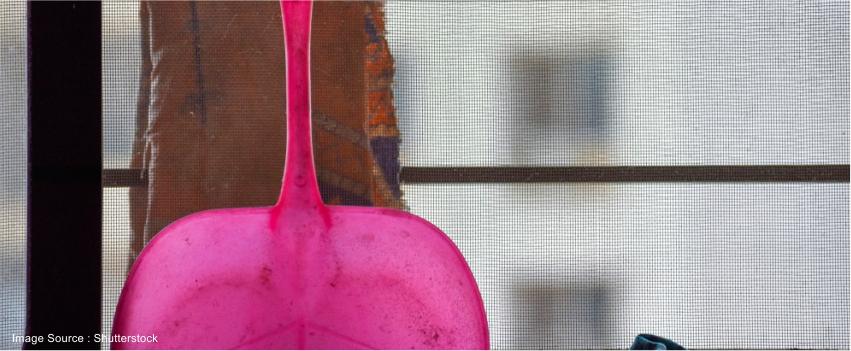 Pay Special Attention To The Pooja Room
The pooja room is the front and centre for all religious activity during festivals. You can go grand or you can go small scale with your decor, but ensure you pay special attention to it during the festival.
Go grand by choosing tiles with floral or traditional motifs for the pooja room to create the right atmosphere. Pastels also give a calming effect and are suitable for pooja rooms. Choose a time of your choice by visiting the Orientbell Tiles' website, where you will also find visualiser tools to try out the tiles digitally in your space.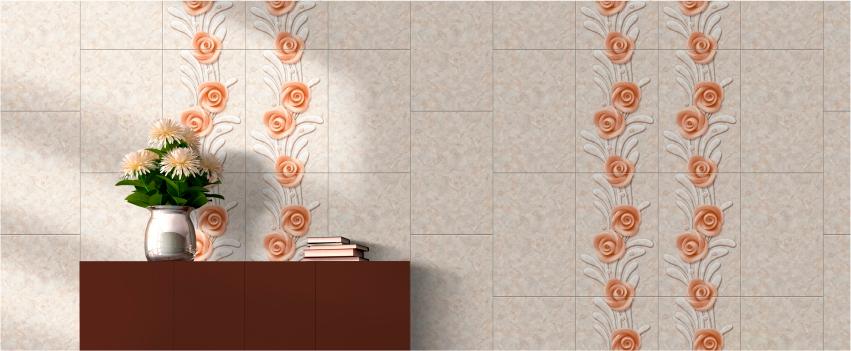 · To add a whimsical touch to your pooja room, you can add antique brass finish lamps and decor items like small bells or an uruli filled with floating tea lights and flower petals.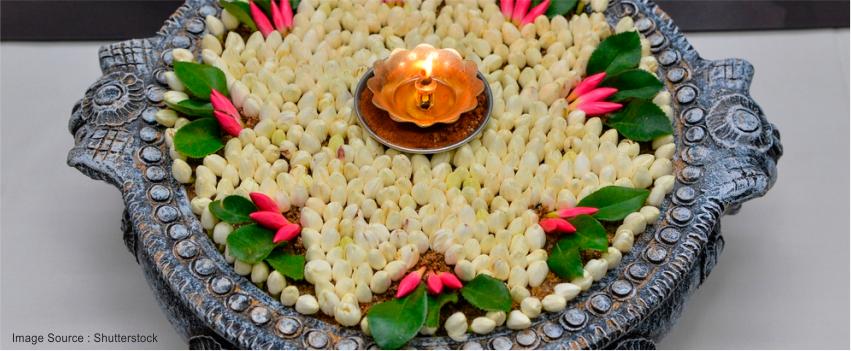 · You can also go all traditional and decorate the pooja room with fresh flowers and diyas leading up to Diwali.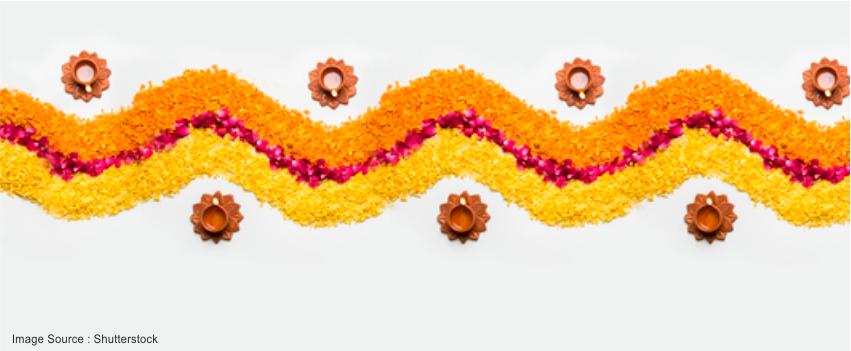 Go Traditional With The Genda Phool
Did you know that marigold flowers are also known as the "herb of the sun" and their fragrance is said to decrease your stress levels and to improve your mood. The beautiful and vibrant orange and yellow hues of these flowers can also bring prosperity in life and are a mark of a new beginning. This is why you can find that this flower is prominently used in homes and pooja room decor across the world.
· Add a toran made of marigold flowers at the entrance of your home to add colour and charm.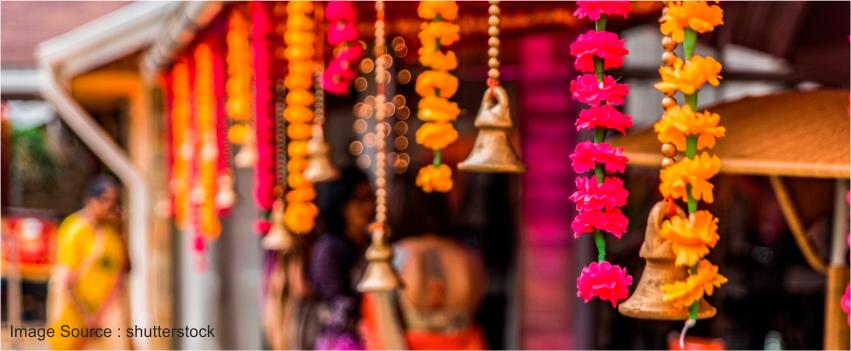 · Combine strands of marigold flowers with fairy lights to decorate the walls of your home.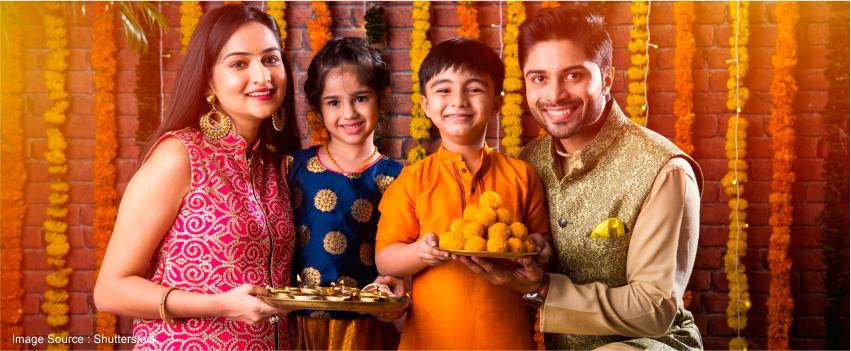 · You can even add some flowers to your dining table to decorate and accompany the piles of dry fruit and sweets placed there.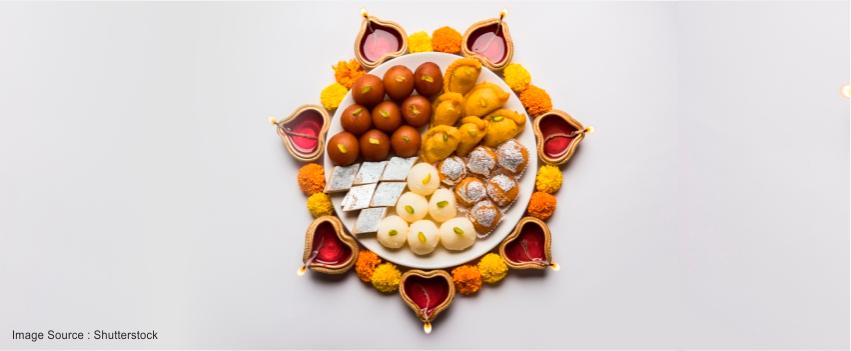 · Create a beautiful and vibrant rangoli with flower petals.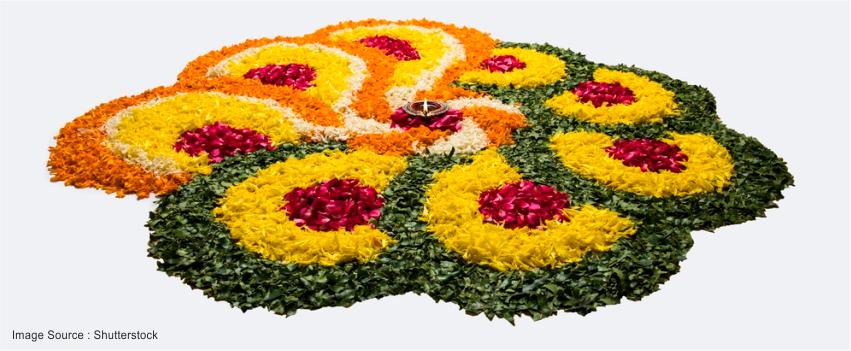 Brighten Your Home With Loads Of Lights
The most common symbol of Diwali is the quintessential diya. Add loads of diyas in and around your home to make a bright statement. And why just stop at simple clay diyas? Grab some embellished diyas to add a sparkle.
Fairy lights can also brighten up your space, both indoors and outdoors.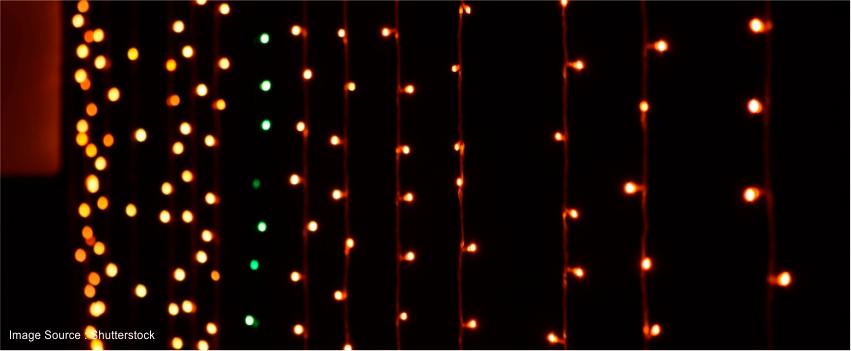 Do Up Your Door
When you are decorating your home for Diwali, don't forget to decorate your doors since that is what your guests will see first, even before entering your home! Add a beautiful toran on your door to give it a festive feel and to welcome Goddess Lakshmi into your home with colours and happiness. Torans are not just made of flowers. The ones made using wool or beads can be hung permanently to give your home a welcoming feel throughout the year. You can even use a combination of beaded or wool torans with floral torans to create an interesting look.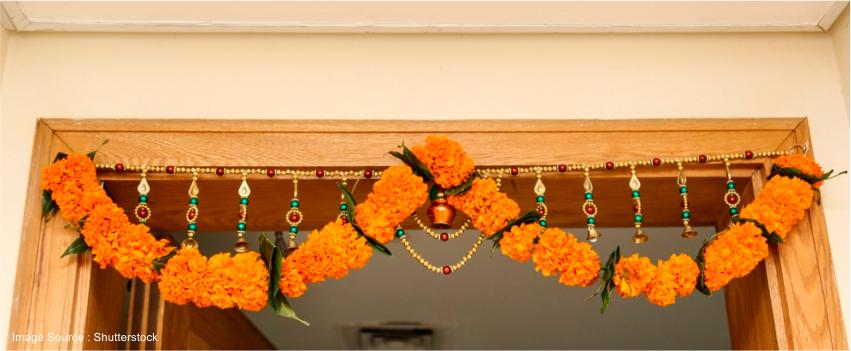 Create Stunning Rangolis
An age-old practice that has been followed by our ancestors is the practice of creating a beautiful rangoli the night before Diwali. These beautiful rangolis are created using coloured powders and are colourful patterns made outside the main door of the house to welcome the guests and to please Lord Ganesha and Goddess Lakshmi. While preparing rangolis, traditional motifs can be used. Small footprints can be made using vermillion and rice flour in the direction of entering the house as this symbolises the entry of the goddess into the house.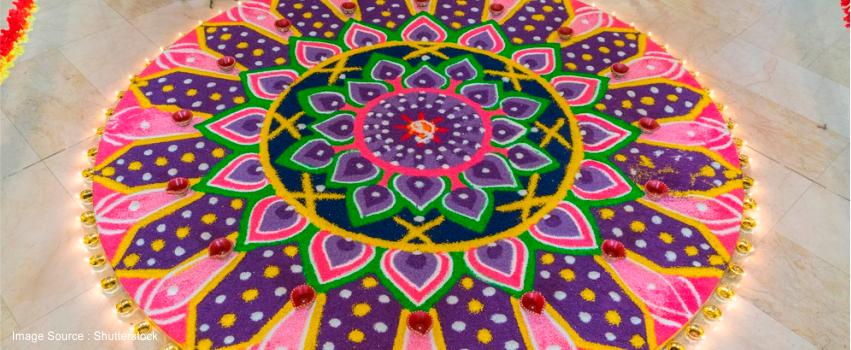 Use Dupattas As Drapes
Decorate your home using fancy dupattas. You can hang them from the roof in order to create a canopy drape or hang them from walls to create a draped effect. Colourful dupattas can add a pop of colour to your decor and add some fervour to your festivities.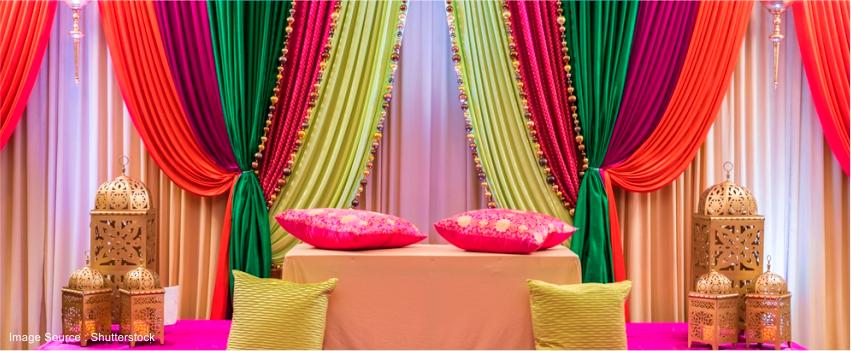 Use Textiles To Add Vibrancy Effortlessly
If you wish to add a festive look and some colour to your rooms, but don't want to invest in re-painting your room here is an easy way how. Add some brightly coloured cushions to your sofa, or a bright curtain to cover your windows or even a brightly coloured rug and see the difference in no time at all.
Diwali is one of the biggest festivals of the year and everyone wants to do their best when it comes to decorating their homes for this festival. There's still time to opt for tiling up some special nooks and corners by using an Orientbell Tiles product. If you are too busy, go for the hacks. We hope you find the ideas mentioned in this blog helpful and ace your home decoration game this Diwali!