25 Sep 2022, Read Time : 5 Min
Check Out the 10 Most Stylish Colours For Ceramic Tiles
Believe it or not, these colours in ceramic tiles will sweep you off your feet!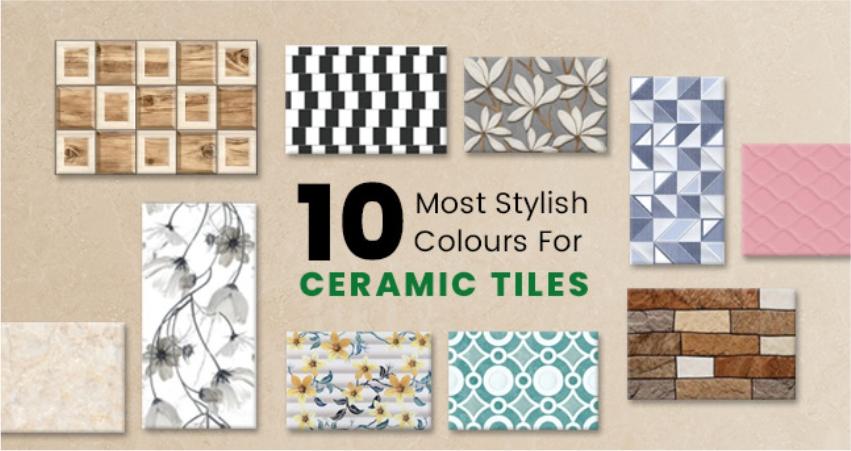 For any space, be it commercial, residential or outdoor, the flooring is the most fundamental part of the structure and design of the space. The base of any space is the most used, and it needs to look not only great but also be able to stand its reputation of being durable and sturdy. It often gets very confusing when it comes to picking the right tiles for both walls and flooring because they need to be a certain size, match the house's decor, and so on.
Here are the top 10 most stylish colours in ceramic tiles that will inspire you to have them in your homes.
This one is a bold choice for walls for those who like to experiment and dare to have different themes at home. Perhaps it is not the most popular choice for floors and walls, but it is certainly a stylish choice in ceramic tiles. The colour is perfect for an industrial or contemporary vibe. It can be used intelligently in a living room to create an enthralling and sophisticated aesthetic and can be combined with more neutral tones with the decor to give it that perfect balance.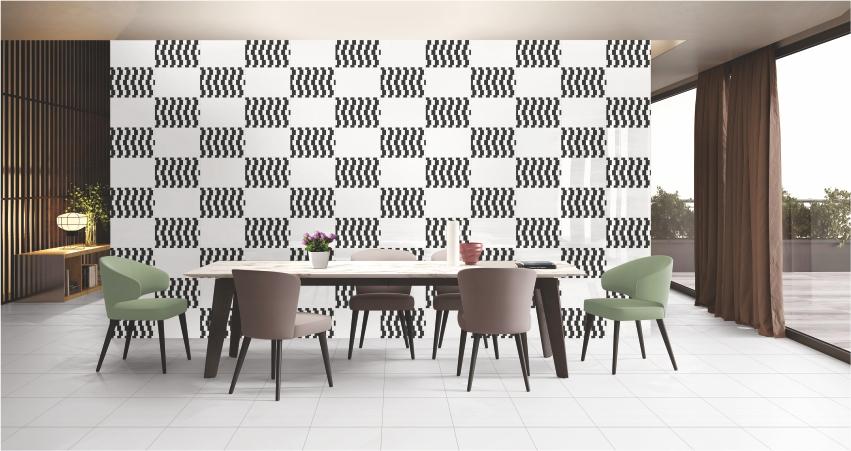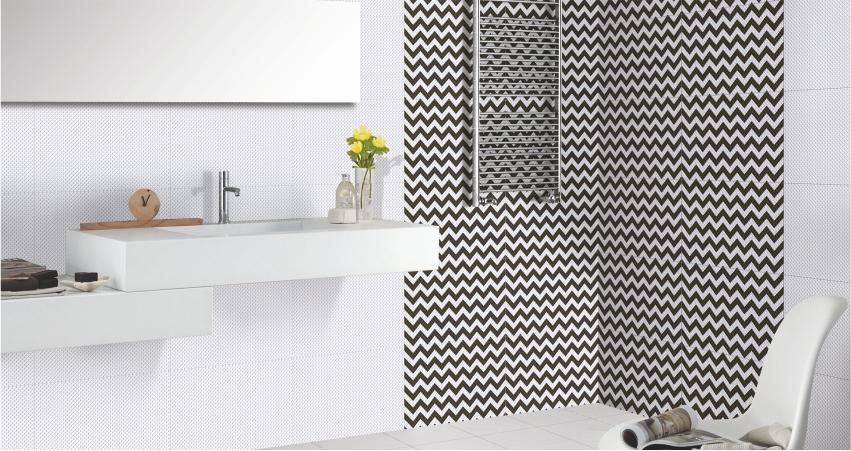 Serene, blissful, and timelessly classic, white does not need any presentation when it comes to furniture, interior design, flooring or walls. It is the perfect colour to have anywhere and everywhere in your spaces.
Hands down one of the most versatile colours in ceramic tiles; if you are someone who wants their homes to look resplendent, then look no further. This shade in flooring or walls will allow you to experiment with the decor of your homes with any contrasting colour because any colour will blend in beautifully with white. You could have everything white, and still, it would look effortlessly classic.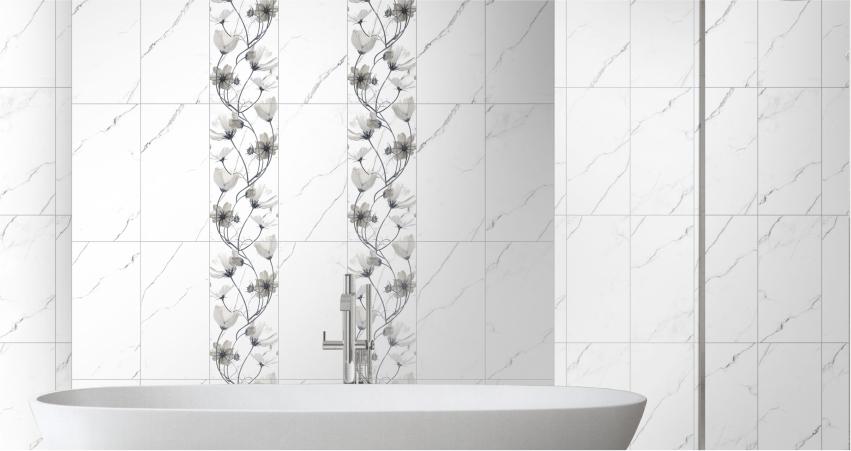 Never out of style and yet another very popular and acclaimed choice by most homeowners, beige is a colour that invites warmth, sobriety and a sense of contentment in homes. It is neither aggressive nor too dull, making it the perfect choice for a home that simultaneously aspires to be modest and elegant. Again, there is immense freedom to up your quirk quotient when a space has homed beige tiles in the flooring, as beige is also very blendable and easily adaptable in any room.
If you looking for reasons to go for ceramic tiles, then do read Advantages of Ceramic Tiles and are they Waterproof?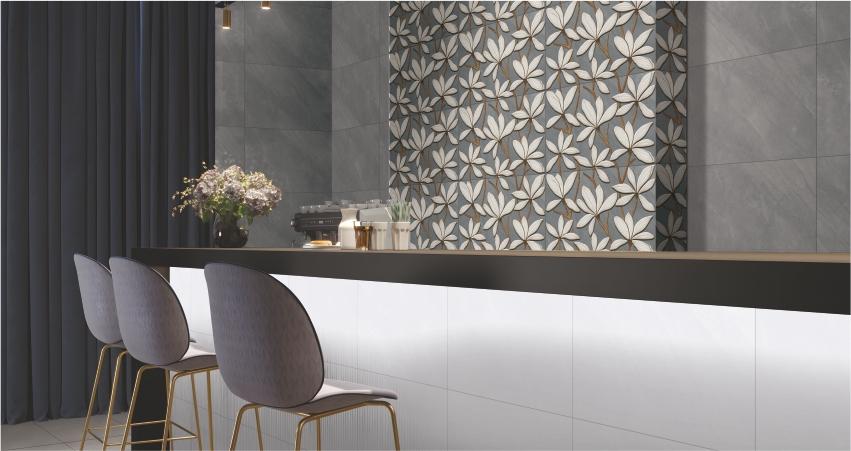 Yet another very tasteful and eclectic choice, grey is an extremely versatile colour that will brighten up your homes and give them the sheer elegance that they need. It is minimal and earthy, which brings a certain sophistication and humble charm to your abode. This is quite a trending colour in the Pantone book of interior designers currently for those perfectly modern homes and commercial spaces.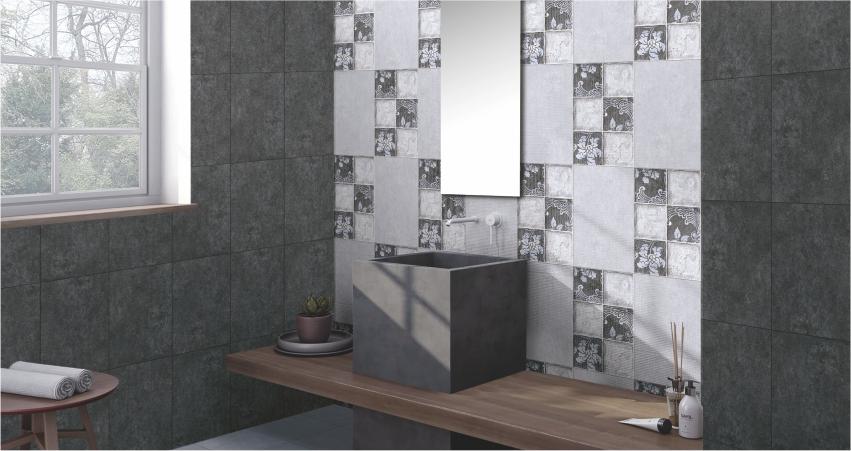 Blue is the colour of the sea and the sky, which signify infinity, purity, peace and tranquillity. Many shades are available, from bright, electric blues to subtle pastel blues. When we talk about wall tiles, then going all out with blue may look overdone. In that case, the best way to use this beautiful colour is by adding it to an accent wall or behind the kitchen backsplashes. It will surely make your homes look exquisite, make it look more colourful and give it character.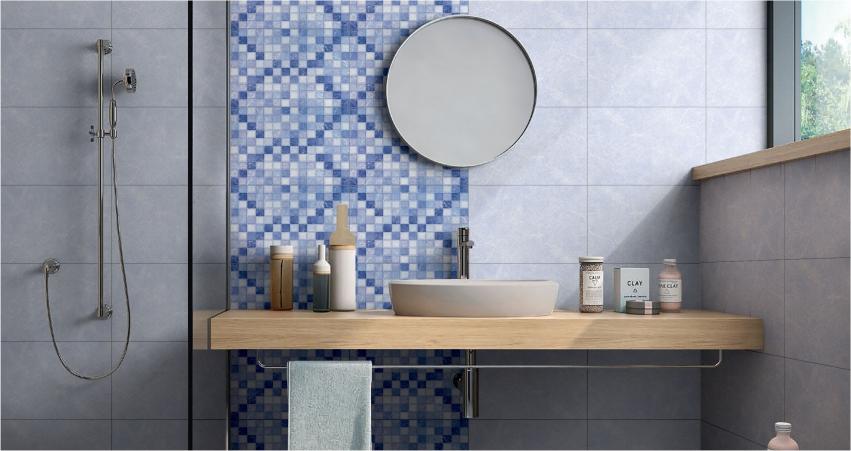 For those of you who love the unfinished, rustic, old-school charm and wish to have it in your homes, this colour is what will bring that to life. Whilst this colour is widely used in your porches and outdoor settings, it would not be a bad idea to have accents of brown in your homes. For example, you can have a rustic brick accent wall in your living room or around the fireplace to give your room that raw, distressed look and add that up with contemporary decor that will, in contrast, look elegant, giving it the perfect old-school-meets-modern-day vibe.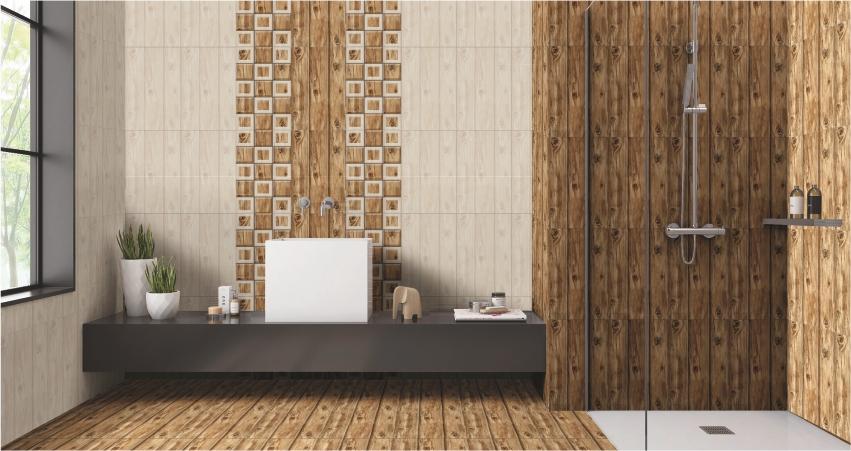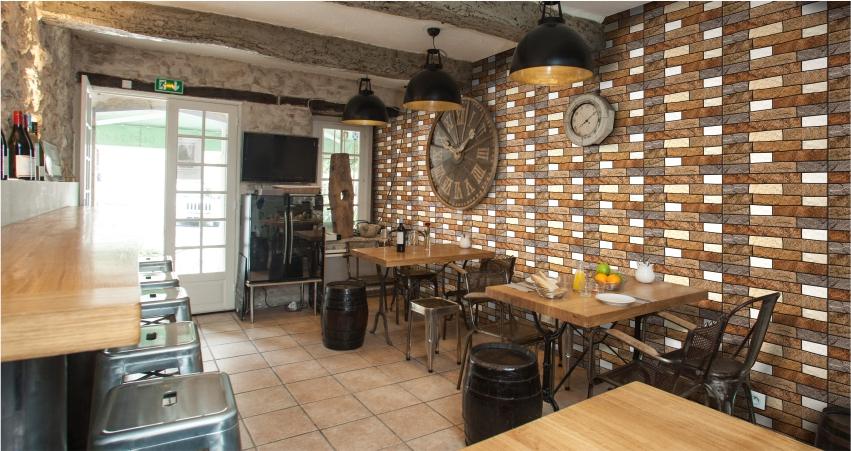 Also Read: Are Ceramic Tiles Waterproof? Here's Your Answer
Who says pink is a colour only fit for your wardrobes? Thanks to our modern design innovations, there are great options in pastel shades of pink that bring about the warmth and comfort of a quaint, Victorian-style home. You can use this colour in your bathrooms to make them stand out or even use them for your kitchen backsplashes. This colour is fun, eye-catching, and a great shade to decorate your home.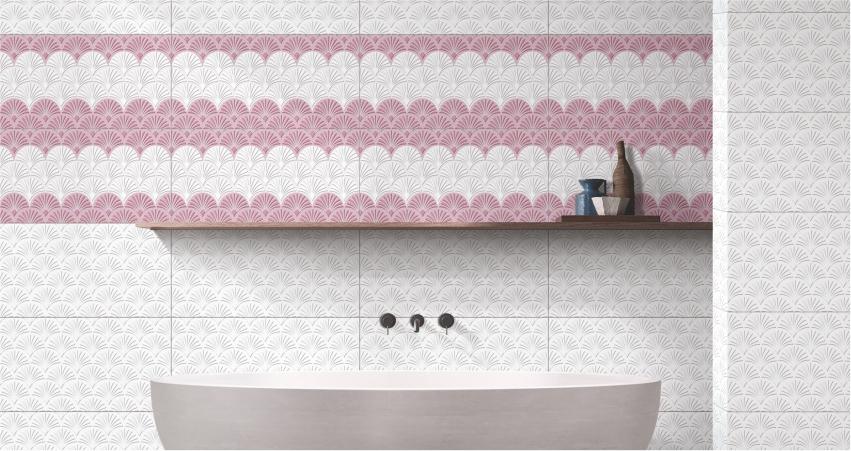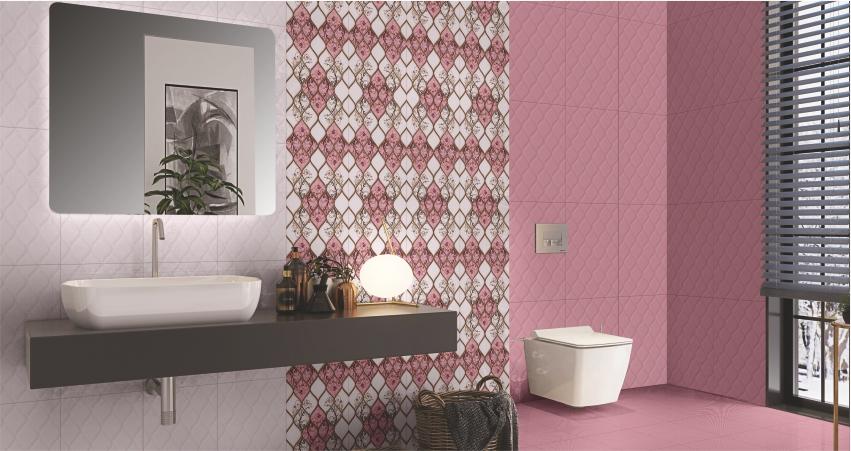 When it comes to interior design, yellow is not a dirty fellow 🙂 Kudos to the experimental quotient of people in the current times and their openness to having quirky colour themes in their homes; seeing this colour being used in home decor has become a real possibility. Although yellow is a bright colour, and using it out of proportion may make your spaces look overdone and somewhat unpleasant, using it moderately will add up the spark in your spaces. Accent walls are always a great option when it comes to yellow tiles. You can also consider highlighting a panel in your bathrooms and making it look unique and quirky.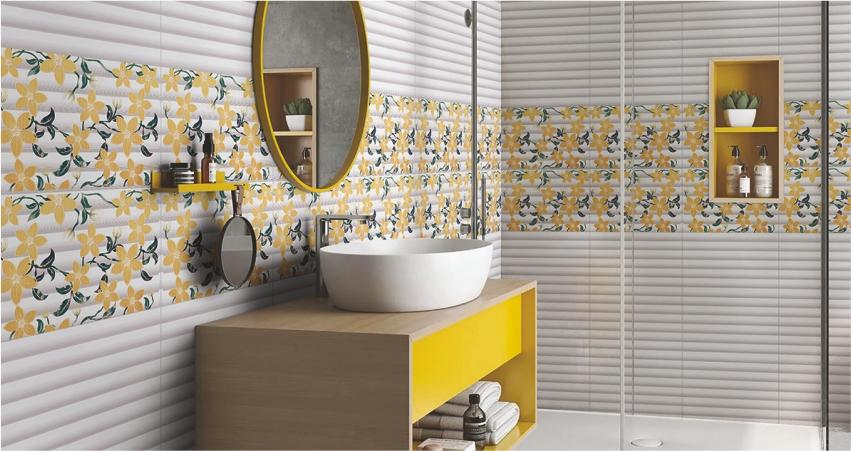 Green is one colour that is quickly catching up in the world of decor and interior design. From muted greens to mint greens to powdered pastel greens, it is becoming a house favourite that creates a biophilic design in the spaces. Whilst the most muted tones of green are great as floor and wall tiles, the brighter shades can be used for feature walls at home to add that extra character and newness to homes.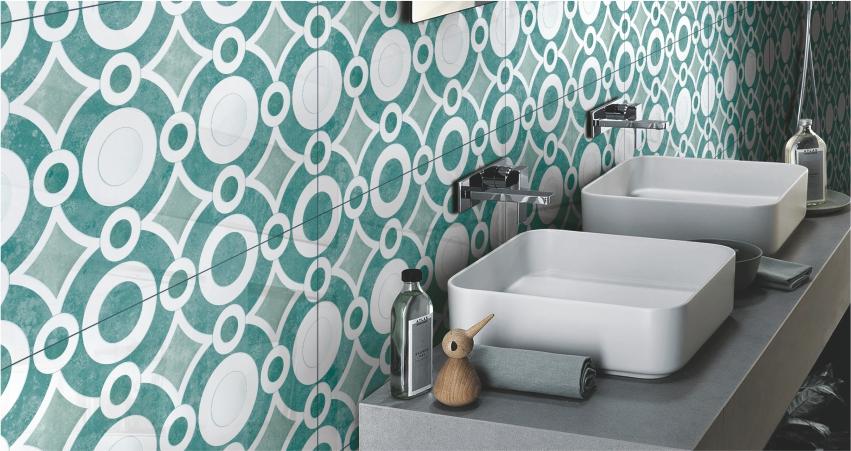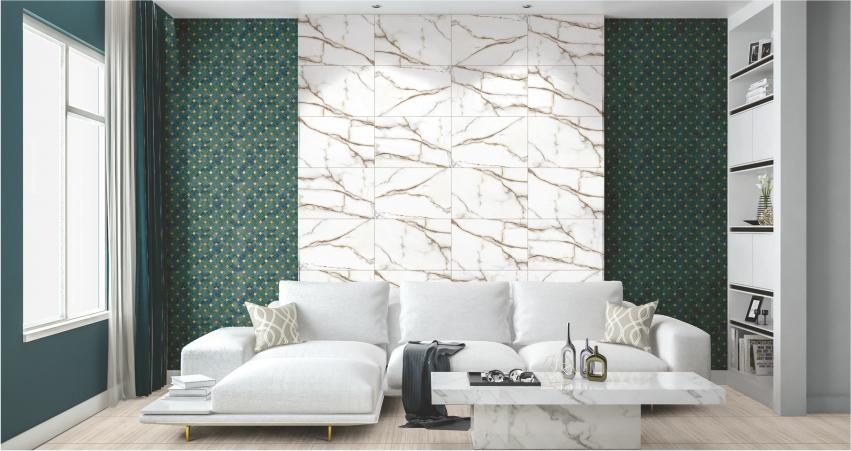 This may sound like a flaming choice, and whilst this is one colour choice that we see more in wellness spaces like salons, spas and recreation centres, it is a fun colour to incorporate into your personal spaces. Red is a colour that represents enthusiasm and energy and, if used intelligently, can really add a fresh wave of colour and make the spaces look attractive.
The brick tiles that are maroon-ish in colour are really trendy and great to use as accent walls. Mix them with subtle shades of grey to soften the aggression. You can also pair them up with subdued tones of brown or green for a more nature-inspired look.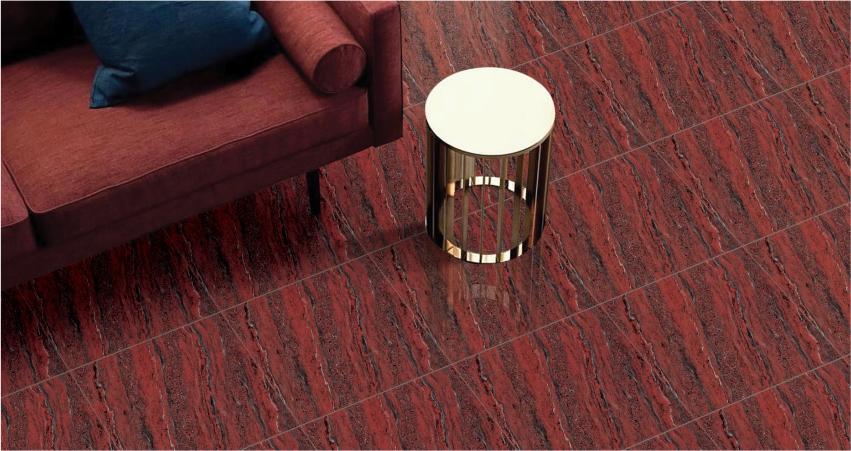 We hope you found our ideas useful!  If you are still have confusion which ceramic tiles are best for you, then don't forget to check this insightful article; How to Choose The Right Ceramic Tiles.