Check out these great ideas to create an accent wall your guests won't stop talking about!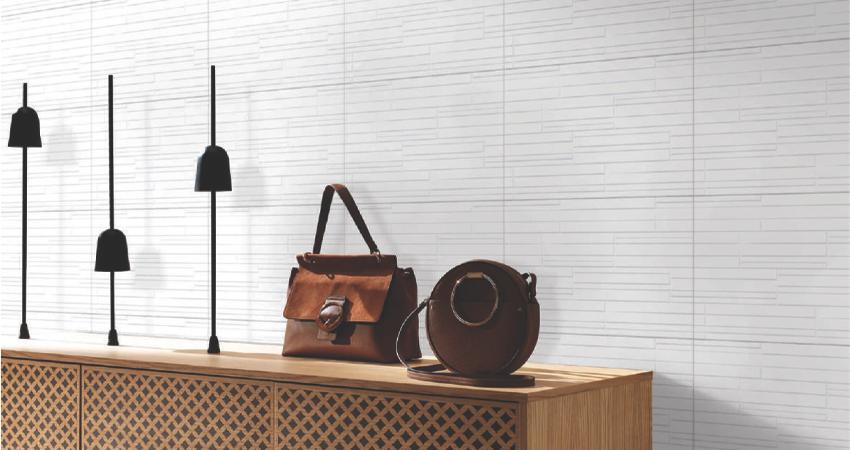 A simple wall design with a combination of different colours and textures has a striking effect on the overall look. Yes, that's right. The simplest of decorating ideas can have a significant impact on the space. Feature walls or accent walls are a great way to spruce up a space and elevate its aesthetic from bleh to exciting. 
Accent walls can also help create a focal point for the space and even help tie together the various elements in a space. Accent walls can be made from various materials, including texture paint, wallpaper, stone, wood, and even tiles.
Here are 4 ways you can create a stunning accent wall using tiles.
While creating a feature wall for a space is not new, the newer materials and designs have made it possible to create a striking accent wall that makes you go "woah!"
1. Bring The Brick Look To Your Space
Brick tiles can bring the classic brick look to your space while providing you with the convenience of tiles. You can find brick tiles in a plethora of colours and designs that can be used to create a mesmerizing feature wall.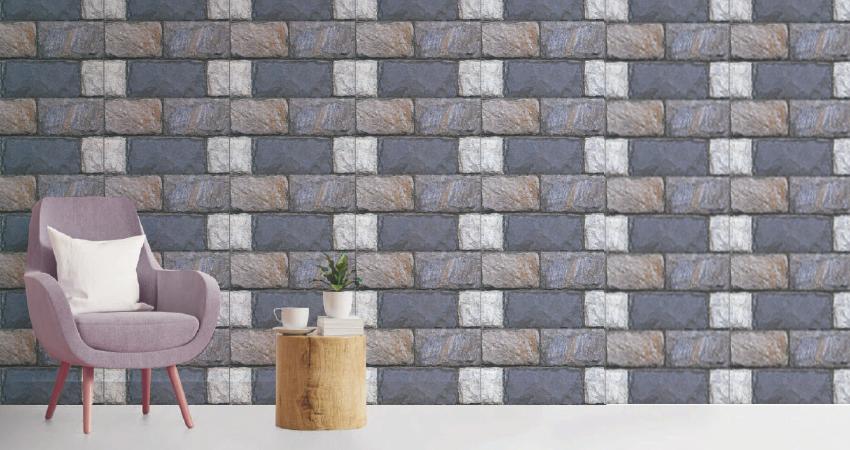 Brick tiles with a matte finish can give the space a stunning look.
You can simply add brick tiles to the space behind the bed in the bedroom or the area behind the television in the living room to make the accent wall pop and draw your eyes towards it. You can also use multiple colours and textures for your accent wall. For example, you can use a combination of glossy and matte finish brick tiles for a breathtaking appearance.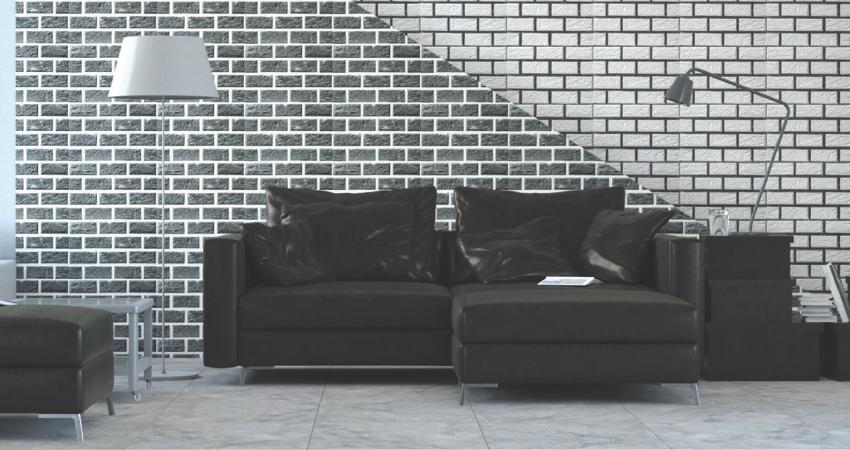 The brick pattern of these tiles is further enhanced by the classic black and white combination, giving the space a classy and modern look.
Brick tiles are an exceptional way to make your walls stand out – especially in a space with plain walls and simple décor. You can opt for brick tiles in a colour scheme that is similar to the rest of the space to create a monochromatic look or opt for brighter colours to make the feature wall pop.
Here are some Popular Colour Shades That Will Suit Your Kitchen Walls Best
2. Stone Tiles For A Nature-Inspired Look
Stone tiles are available in multiple stone looks – from marble to granite, to slate, to onyx, to name a few. While installing and maintaining natural stones, such as these, is a time-consuming and expensive affair, on the other hand, stone look tiles provide you with the same aesthetic at a fraction of the cost and with minimal maintenance.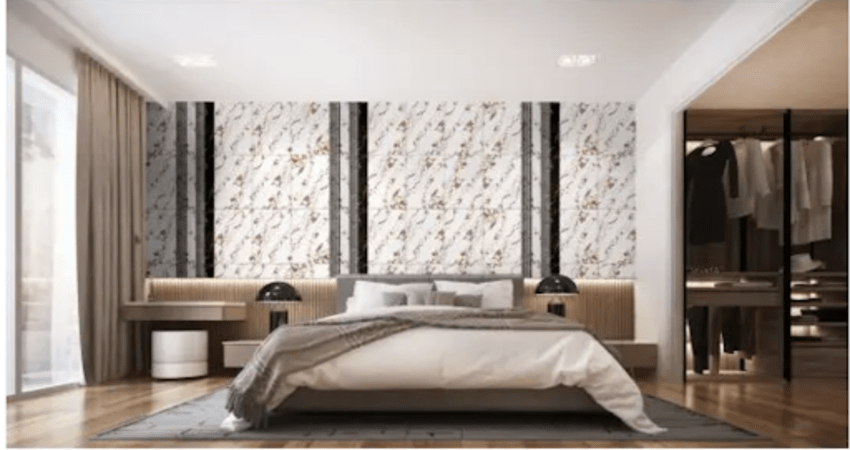 The marble bedroom feature wall adds an opulent and luxurious feel. 
Ledgestone is traditionally used to highlight the areas around the fireplace, make borders around it, and even create accent walls. While stunning to look at, the uneven texture of natural ledgestone can be a nightmare to clean. Tiles with a ledgestone pattern can be used to create feature walls instead.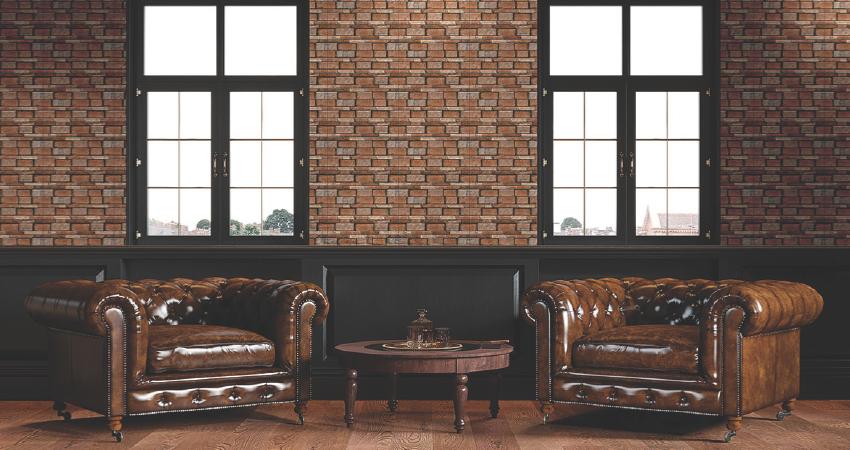 The eye-catching brown ledgestone tile is used in multiple areas of the living room to create "highlight niches" and add a new texture to the space. The tiles also help tie up the look of dark wood and light brown upholstered furniture. 
You do not even need to go all out with your accent wall. A smaller pattern can also speak volumes.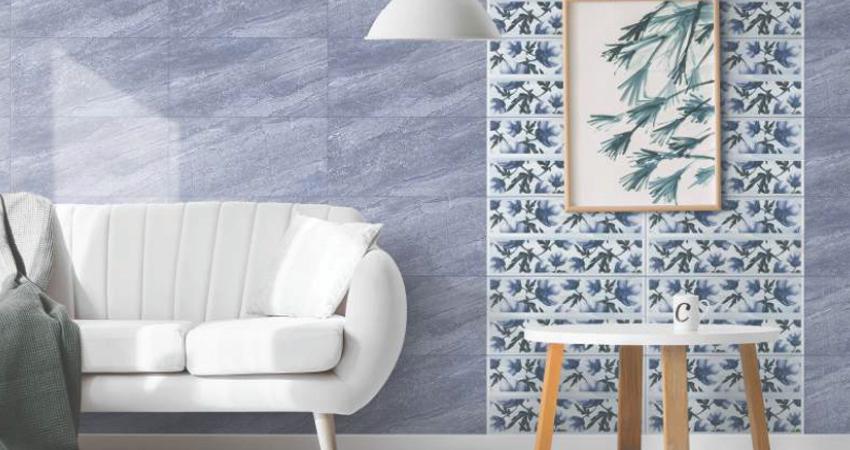 A great way to draw focus to the area you wish to! 
3. Mosaics Tiles For A Designer Look
Traditionally, mosaic tiles contain pieces of a variety of materials in different colours, patterns and textures placed on a single mesh to create a striking pattern. While these tiles are stunning to look at, they are extremely labour-intensive and difficult to clean. 
Bring home the look of designer mosaic tiles in a convenient tile form with mosaic-look tiles. When we think of the word "mosaic", we often picture the blue and/or green tiles at the bottom of a pool. But now, mosaic tiles are also available in subtle and monochrome shades to give any space a chic and modern look.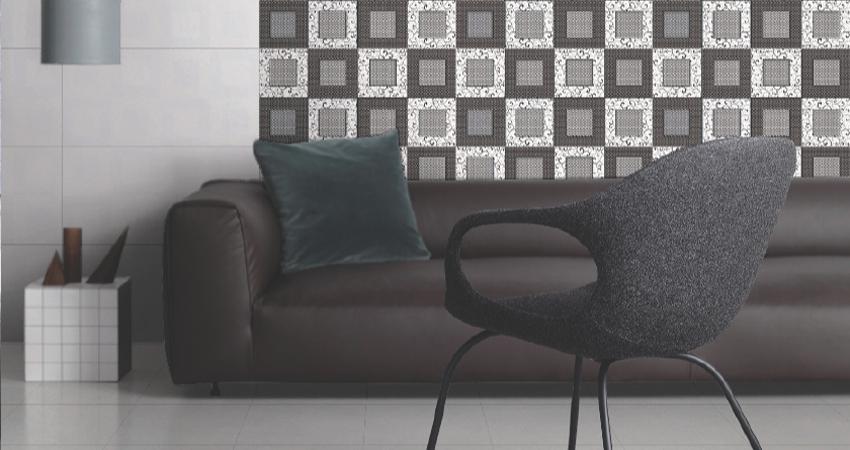 The mosaic tile wall not only enhances the look of the space and creates a focal point for this living room, but it also furthers the white and grey colour palette of the space.
The best part about using mosaic-look tiles is that since tiles can be printed with almost any design you can think of, you can find prints you wouldn't traditionally find, such as wooden mosaic or Moroccan mosaic tiles!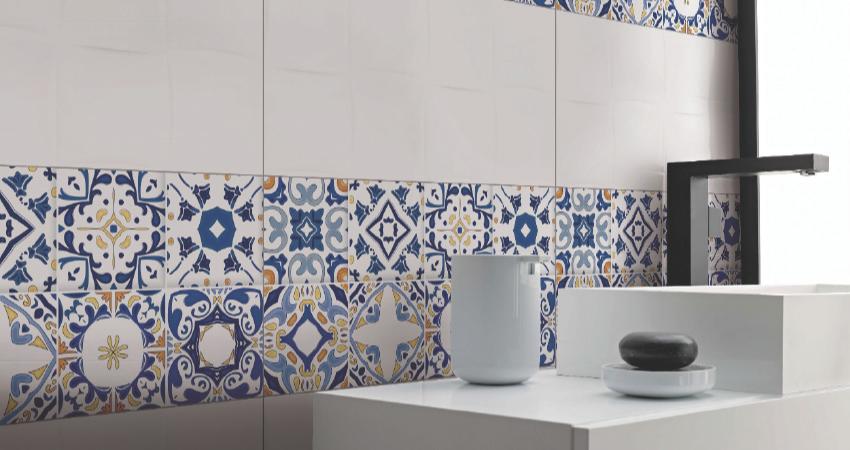 The geometric + floral pattern and the beautiful colour palette are a sight for sore eyes!
The beautiful Moroccan-inspired mosaic tiles add a beautiful touch to the space without taking over the simplicity of space. When you are creating an accent wall, you do not need to go over the top. You can also space your patterned or designed tiles with plain tiles to break the look up and make it easier on the eye. 
This is especially helpful if your patterned tiles are too bright or have a very busy pattern and pose the danger of overwhelming the space.
Also Read: Stunning Exterior Wall Designs For That Perfect First Impression
4. 3D Tiles For An Optical Illusion 
3D tiles have been gaining popularity – not just for their stunning designs but also because of the impact they have on the space. Accent walls using 3D tiles can help create an interesting nook in a space.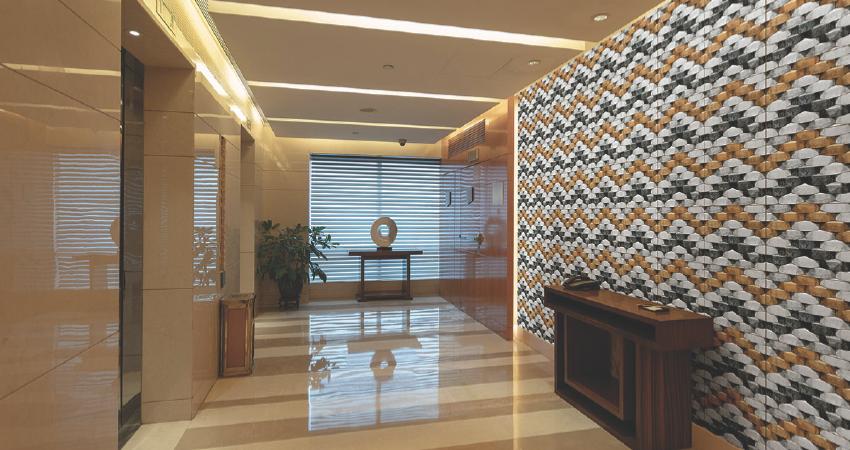 The 3D brick design not only creates the illusion that the wall has actual bricks installed but also helps add some pops of colour that break the monotony of the brown floor, walls, and table. 
3D tiles also help add depth to an otherwise flat space. Flat furniture pieces, simple walls and plain floors can often make a space look dull and boring. The addition of a 3D accent wall can uplift the space and give it some much-needed depth. 
Accent Walls Design Tips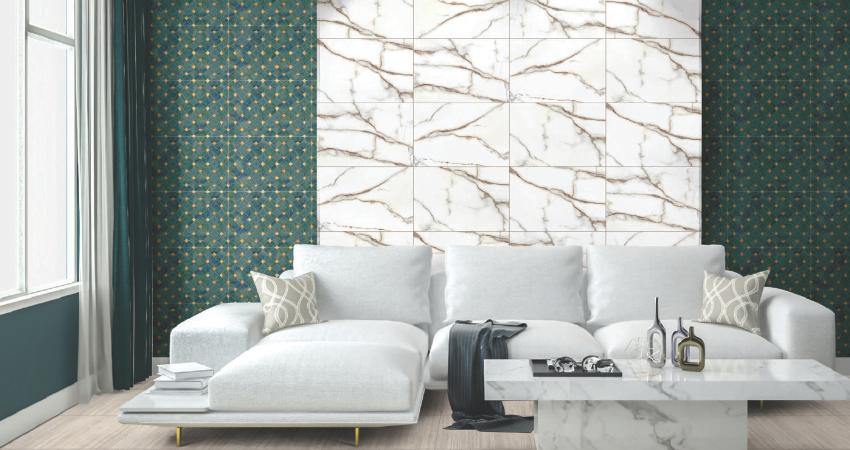 Accent walls or feature walls play a very important role in dictating the look and feel of a space – and your tile choices can make or break the space. While creating an accent wall, it is important to keep these things in mind:
Choose the correct wall – choose a wall where your eyes naturally rest. For example, an ideal wall would be the wall facing the doorway or a wall with a television.

Choose your material well – the material, design, colour, and texture all play an important role in how your space will appear. Get even one of them wrong, and the whole wall will be a disaster!

Keep the rest of the space in mind – often, when we have an idea, we tend to have tunnel vision. Yes, a Moroccan-inspired accent wall may look stunning on Pinterest, but if the colours or designs don't work with the rest of your space, there is no point in using them.
Accent walls can help make or break a space – so think it all out before diving in!
How Can Orientbell Tiles Help You?
 If you unsure of which tiles will look best for your accent wall, then click a picture of the wall and upload it on TriaLook. You can try every possible tile until you find the tile that works best in your space. 
Still confused? Why not opt for TruLook, where our in-house experts will provide you with a 3D model of your space with the tiles of your choice installed in different patterns, making tile selection a breeze! What are you waiting for? The world of tiles awaits you! 
Planning to renovate your wall? Know Everything About Installing Tiles on the Wall