21 Sep 2022, Read Time : 6 Min
Which Is The Best Colour For Your Bathroom Walls?
These inspirational bathroom wall tile ideas will make your bathroom spacious and stylish.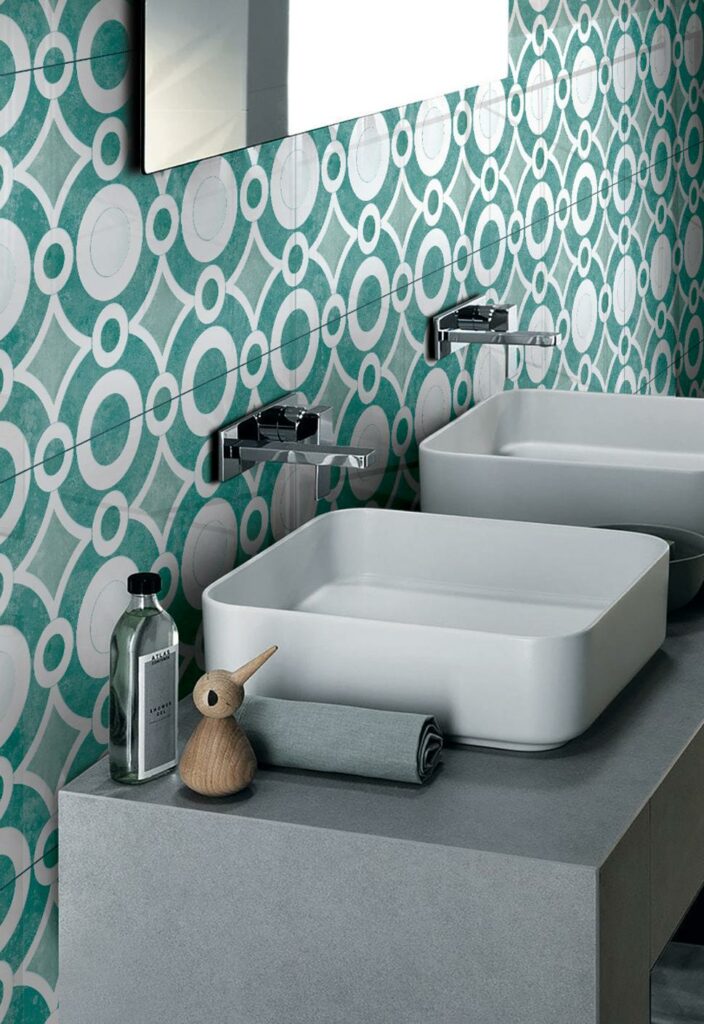 Tiles with colourful geometric designs and glossy finish are enough to make a bold statement in your interiors.
Bathrooms are those corners of our homes that bring us a sense of composure and stillness and make us feel relaxed and rejuvenated. After a long day at work or a brutal gym session, all you need is a nice, hot shower to wash off your sweat and stress!
When it comes to bathrooms, we all want them to look clean and inviting. Constructing the interiors of the bathrooms with the right tile colour, size, design, sanitaryware, lighting, and other accents that enhance the bathroom's look becomes a game changer. It would make it a bathroom everyone aspires to have in their homes.
Certainly, the most fundamental aspect of the bathroom is the colour of the tiles. Choosing the right tile colour can make a huge difference in the look and feel of the bathrooms. So, how do you know which colour is the best for your bathroom walls?
Here are some notable recommendations that could work perfectly well in making that informed decision.
White- The Eternal Choice
When it comes to colour for any space, not just the bathrooms but any other space in the house, white is a colour that is classic and eternal. You can never really go wrong with "White Tiles", even when it comes to bathrooms. White, as a colour, has reflective properties that make your bathrooms, be it small or big, appear brighter and more spacious. There are myriad options for white tiles- Marble Look Tiles, subway tiles, Brick Look Tiles and so on.
Also Read: How to make the smaller bathroom bigger.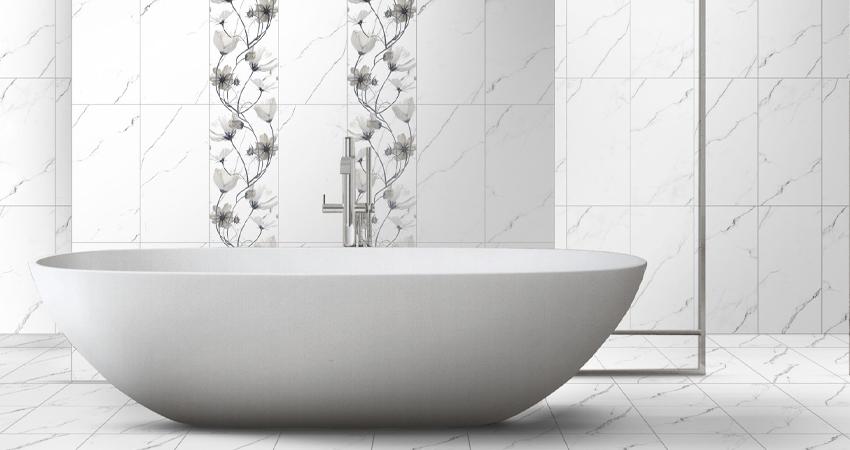 You can never go wrong with large white tiles!
Muted and Neutral Colour Tones
Beige and Brown Colour Tiles
It is easily the most popular and preferred choice for all residential or commercial spaces. Beige is a colour that exudes luxe, elegance and timeless beauty to the bathrooms. Beige is nature's colour, giving the bathrooms a natural and nature-inspired look and feels. Because of it being muted colour tone tile gives you the freedom to play with the accents in the bathrooms, thus making them more interesting and noticeable. Check out beige colour tiles and brown colour tiles design for more inspiration.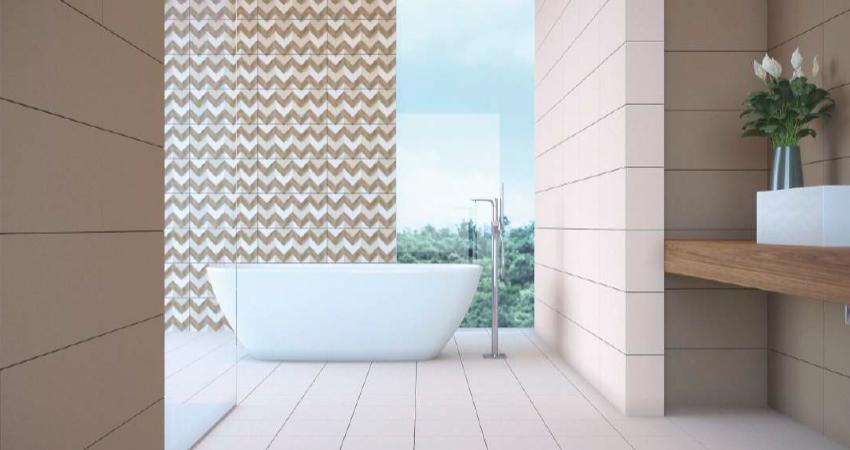 Use a different tile to create a focal point in the shower!
Elegance with unspoken sophistication
The colour grey is perfect for those who want a little warmth and a neutral colour palette for their bathrooms. It may seem a boring colour choice for most of you. But grey, when married with interesting designs and features or even with an accent wall, will be the most fabulous combination for your bathrooms.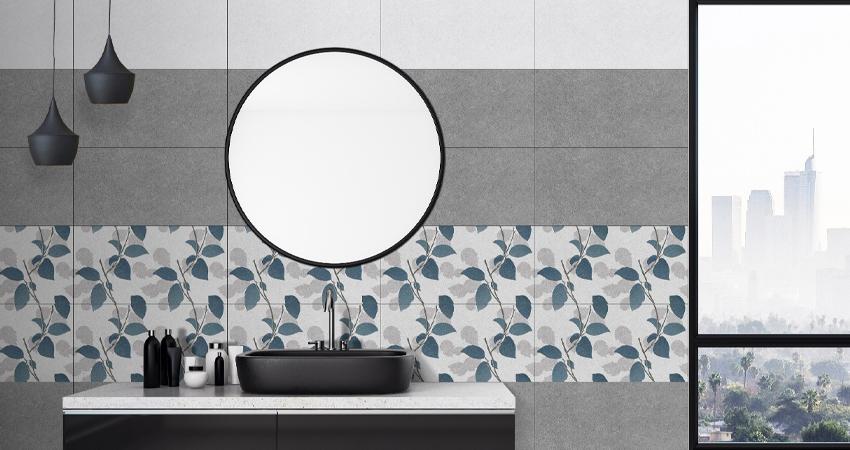 Try for an earthy style in your bathroom.
There are many options available to make grey colour tiles even more interesting; textured tiles, herringbone tiles, and even marble effect tiles- these are noteworthy options that you can consider for your bathrooms.
The charcoal grey matte tiles look stylish in this contemporary bathroom.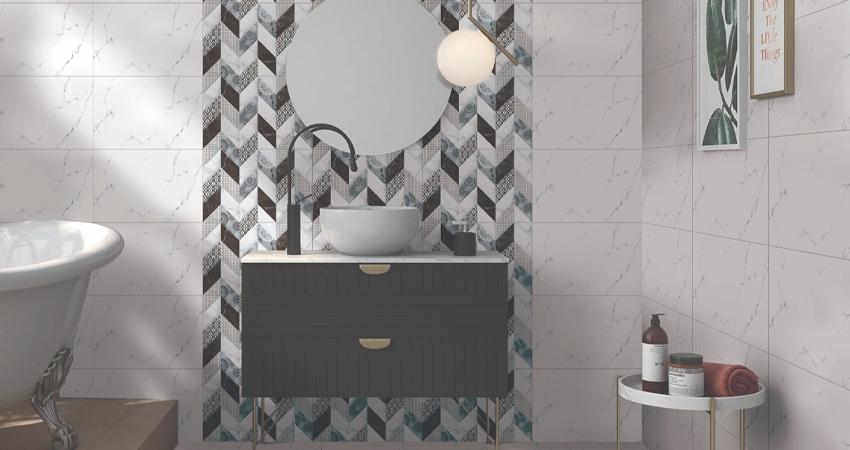 Whenever you think of going on a vacation, what is the first thing that comes to mind? To most of us, it would be a beach. Ever wondered why the beach is the perfect vacation? The colour blue is the colour that brings a sense of calmness, harmony and inspiration. It is the colour of the ocean and the sky.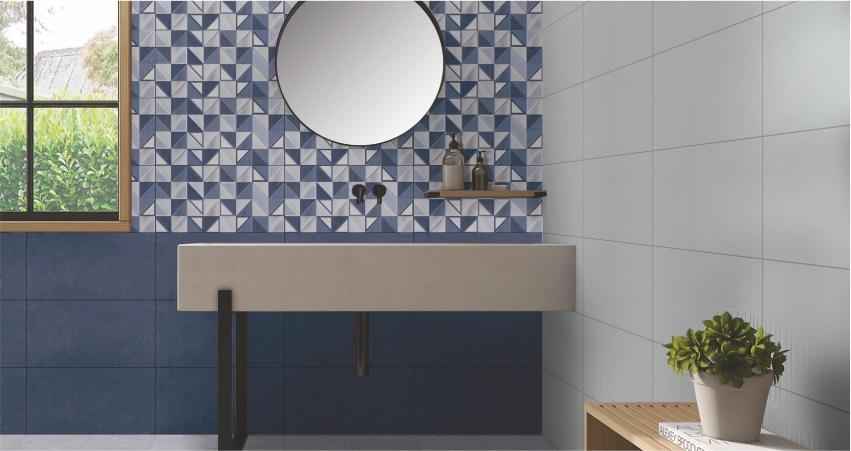 Give a more dramatic effect to the bathroom.
In recent times, people have been open to experimentation and are keen on exploring colours other than usual. Blue seems to be running the rounds in various corners of the house. There are various designs, textures and hues of blue that are used in bathroom tiles. These blue tiles add an element of quirk and add character to the bathrooms.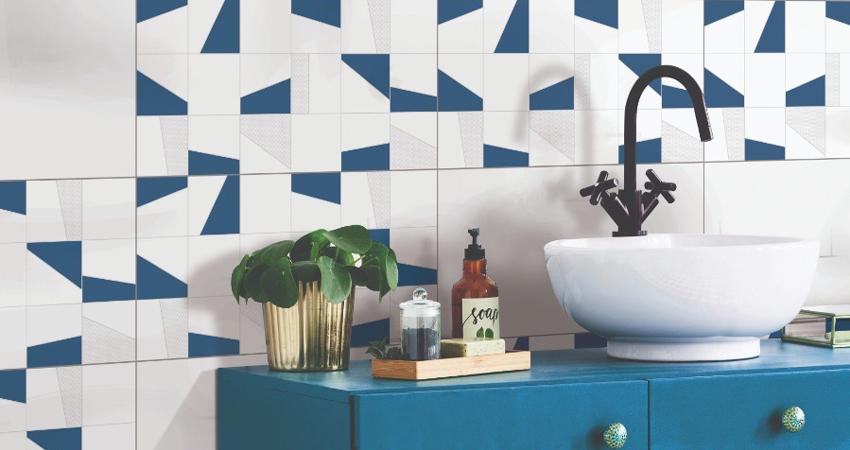 Create an elegant, highly polished look and feel.
Soft Pastels Colour Tiles
Light, powdered pastel tones in shades of blue, pink, green and yellow are paving their way in fashion and lifestyle and the interior design space. Incorporating these shades in the bathrooms will give the bathrooms a cheerful yet sophisticated look- definitely making it an interesting colour option to consider.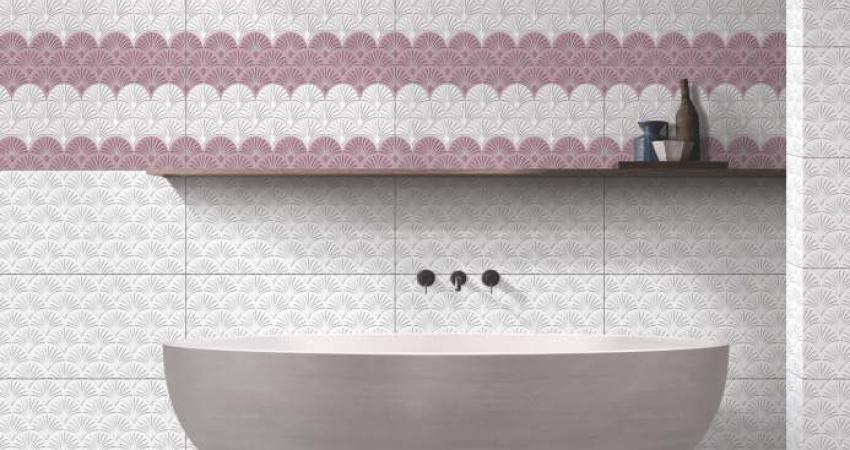 Lovely & intricate tile pattern in white and pink shades.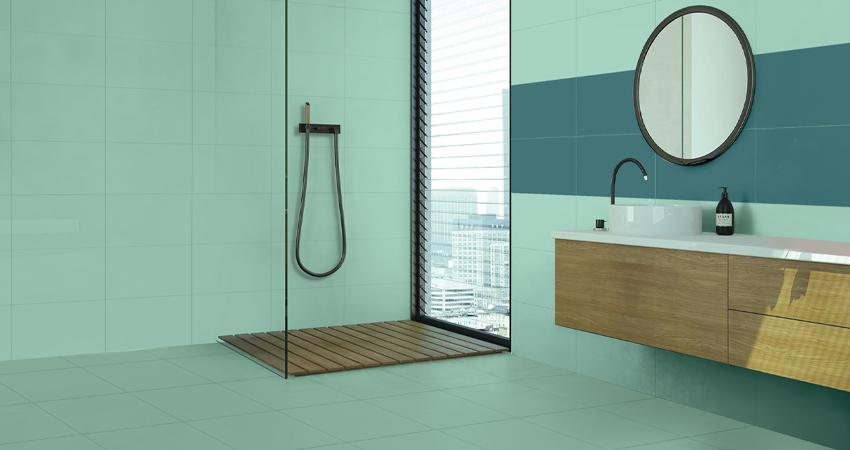 Matte finish sea green tiles to give your bathroom some more flair.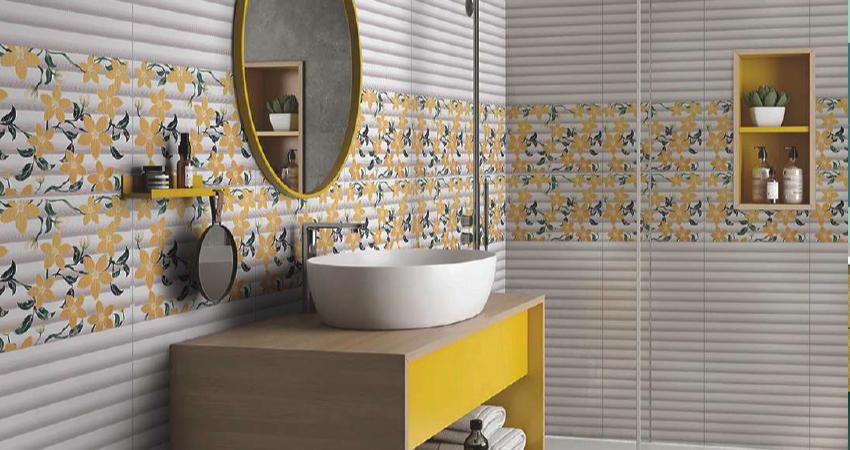 The yellow floral tiles look wonderful in this bathroom.
Suppose you are the one that wants your bathroom to be renovated with trending tiles designs, then you can surely pick any one of them. Today you will get expanded tile selections in the market that will surely blow your mind.
Since nautical coastal beach bathroom  is quite popular, we together our 10 Nautical Coastal Beach Bathroom Tile Ideas
This speckled design never ceases to amaze me! Thanks to the innovators in the tile design space for resurging this design in various styles and patterns. Terrazzo tiles keep coming back and keep getting better. It is so versatile that even in industries like fashion, furniture and decor, companies are innovating with state-of-the-art terrazzo-inspired products.
Speaking of bathrooms, Terrazzo tiles succeed in adding a unique charm and making the bathrooms look like a dream. Adding them as accent walls in the bathrooms or as an 'elemental' backdrop makes those bathrooms the USP of your homes.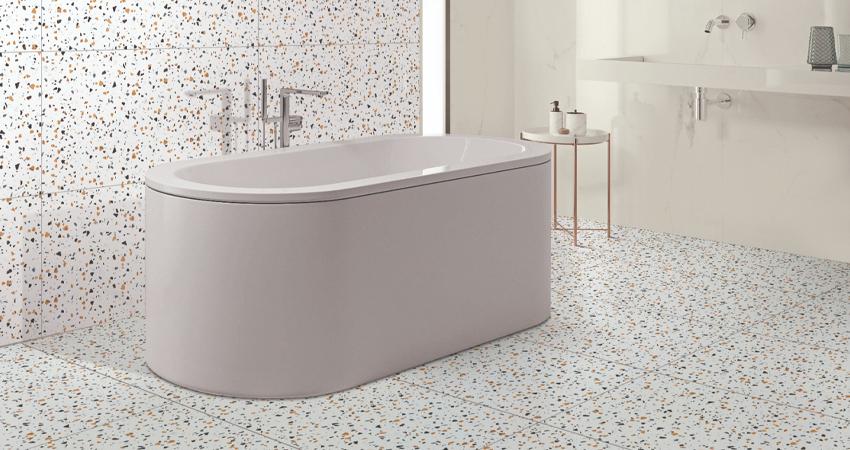 When we hear of Turkish hammams, we often relate that to the concept of a 'luxurious' bath. Moroccan tiles bring that concept to life. Moroccan tiles bring out the best decorative nature and make the bathrooms look attractive, with a hint of royalty. You can either fill up the whole bathroom or create accent walls; the choice is yours. By choosing Moroccan tiles, you are breaking the shackles of modesty and creating a rustic bathroom that you will love using every day.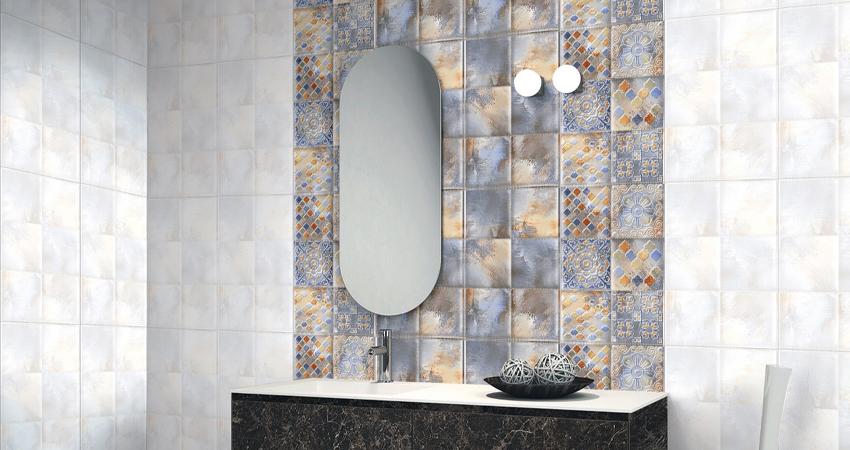 Moroccan tiles can easily draw attention…you will love them. 
Fall in Love with Mosaic and Hexagon Tiles
The mosaic tile décor trend will never go out of style. The ceramic and glossy finish material used in its production gives it high strength and also makes it strong enough to withstand heavy pressure and thus, making it last longer. The layer of highlighter on its surface gives it a sparkling look. The digitally imprinted design gives it a bold look and this way design will not get affected easily with time.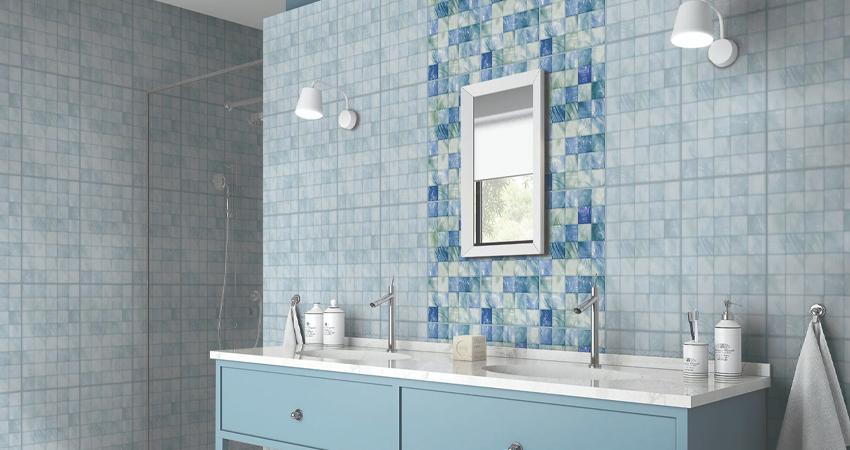 Nautical coastal tiles can never run out of fashion. 
FLORAL?! Yes, matte finish floral impression tiles are our soon-to-be shining star of trendy bathroom remodels. We're already in love with it. It is shiny, bold, colourful, and reflective, giving your bathroom a gorgeous yet edgy makeover.

Go big with the patterns. 
How Can Orientbell Tiles Help You? 
Want to see how these tiles would look in your bathroom from the comfort of your home? Here's how. Log on to www.orientbell.com and check out our Trialook feature.
Visit the nearest tile store to pick the right flooring for your home, or you can also try the tiles online and see how they look in your place in real-time by using our TriaLook feature.
If you liked reading this, take a look at Anti-Slip Tiles For Your Bathroom