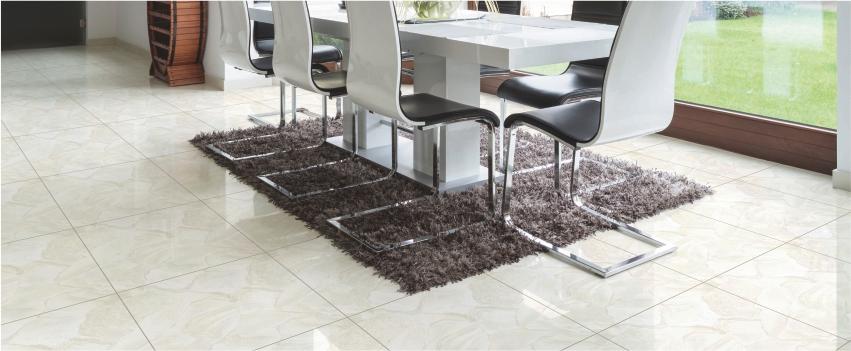 With time, the demand for tiling has grown. People have begun to discover that tiling, whether for flooring or wall decorations, can be a comparatively cost-effective solution. When it comes to locating tiles, there are many possibilities accessible; it all depends on your taste and preference. You might easily select glossy tiles if you want to give your home a trendy vibe, or a matte finish if you like sleekness and rust.
With tiling becoming increasingly popular, there is a wide range of products available. The demand for natural look tiles such as marble tiles, granite tiles, cement tiles, and so on has been overwhelmingly high. In terms of installation, pricing, and other factors, these tiles have a significant advantage over actual marbles or granites.
In this blog, we'll talk about how one can choose the right tile for one's respective space.
Basics First
The first step is deciding on what tile you need. For example, if you're looking at your floor, you might want to go for vitrified tiles as they are comparatively more durable, have unreal longevity, are easy to maintain, and suit the needs of high-traffic areas. For wall tiles, most people prefer ceramic and porcelain tiles as they bring with them non-porous qualities and are stain-resistant.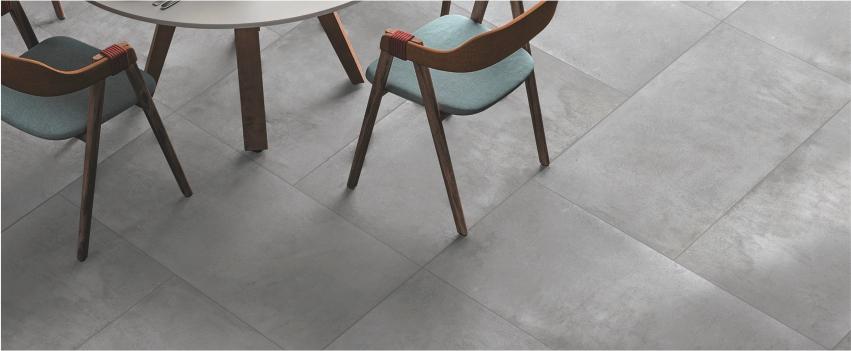 The place that you're tiling makes a lot of difference. Ceramic and porcelain tiles can work as floor tiles if the requirements are notwithstanding heavy traffic and weather wrath. The same way, vitrified can work well enough for walls. In the end, everything boils down to your creative call and a little bit of research and homework.
Size It Up
These days, tiles are available in many sizes. You can find them in variants like 300mmx300mm, 600mmx600mm, 800mmx800mm, 300mmx600mm, and the list is never-ending. According to experts, if you're wanting to give your space a spacious, breathable look, you should opt for large format tiles as they help you create an illusion that will help you achieve the same. However, don't just blindly follow this hack and always consult a professional before deciding on tile size. The expert will examine your room, measure it up, and help you find a perfect tile size.
At Orientbell Tiles, you can choose large size tiles upto 800x1600 from it's Inspire range of vitrified tiles.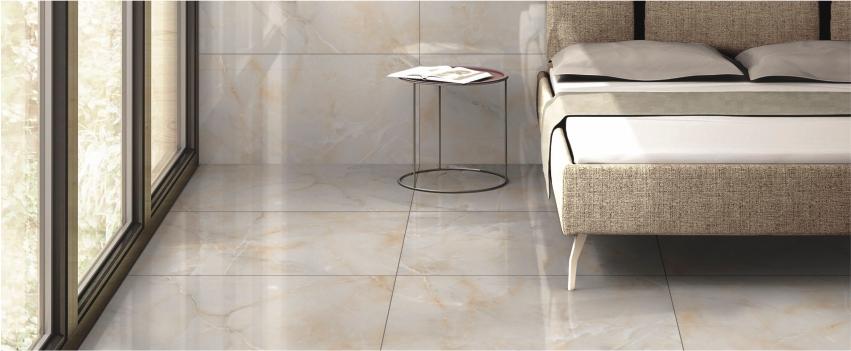 The Best Finisher?
Choose the finish that pleases your heart but make sure it's for the right space. You have matte, glossy, stone, and super glossy to choose from when it comes to popular tile finishes. It is important to identify the right finish for your space. For example, gloss and super glossy can work perfectly for your bathroom walls, living room walls, etc. but if you're looking to tile your outdoors, you might want to go for a stone finish.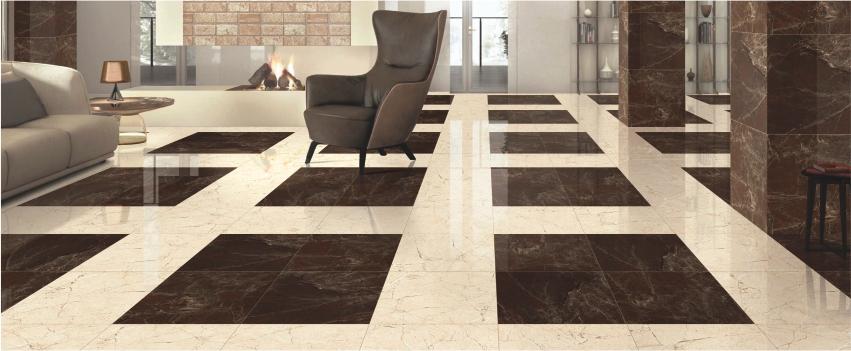 The Right Colour
Colours play an important role in building decor. The right colour combinations can help your tile game go even stronger whereas if you fail to choose the right shades, all of it just collapses. When it comes to flooring, light colours are more popular as they help you achieve a cooler look and feel. However, experimenting with dark colours is never to be written off as an option. One can beautifully create concepts and designs by using two or even three different tiles. The same goes for walls. Light colours are always preferred as they help your space look breathable and spacious but having a smart touch of darker hues can always help you have a more detailed look.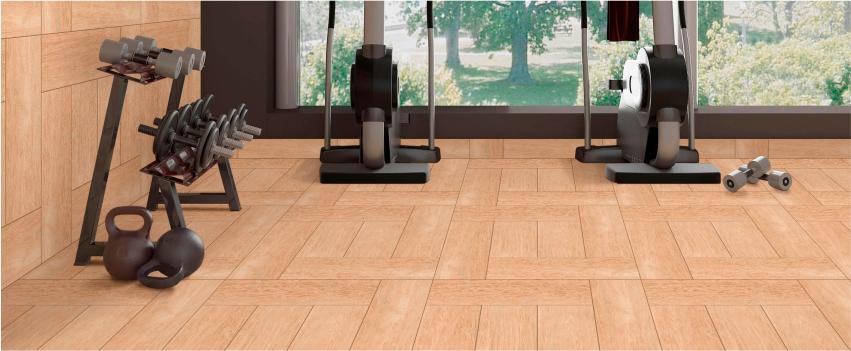 Plan Ahead
The 10% rule should be followed by everyone while ordering tiles. Always order 10% more than you think you'll require. Having an extra lot can be beneficial in a variety of ways. While installation tiles might break or chip unexpectedly, the spare set comes in handy in these situations. It's also possible that the number of tiles you bought for a given region's measurement turned out to be less than what was actually needed to cover that area, and when you went back to buy more, you couldn't find any like ones. As a result, it is usually a good idea to buy an extra set of tiles in addition to the estimated number of tiles.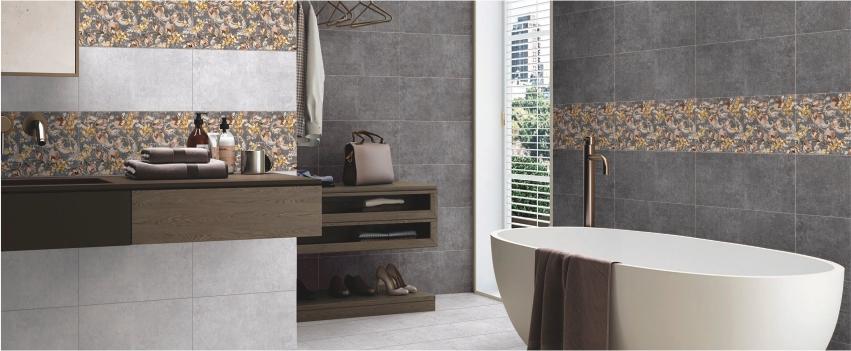 Trusted Source
One thing that you should never ignore is to buy tiles from a legit source. Don't trust just any other vendor and buy your tiles. You will come across vendors that may offer heavy and unbelievable discounts but that can turn out to be sketchy too. Do your market research and choose wisely.
Manufacturing tiles is a work of art in many ways and Orientbell tiles believe in it. If you're on the lookout, get surfing on our website and you'll have numerous options to choose from. The detailed filters will help you streamline your research and reach the desired option in a hassle-free manner. Once you've spotted the right tile, you can also order them from the comfort of your home. It is just that easy. Happy Tiling!