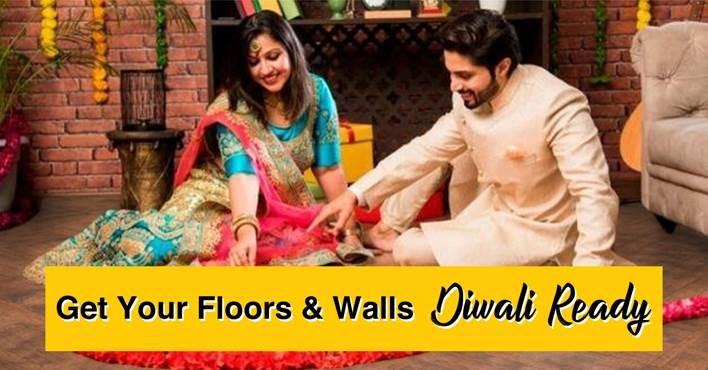 Deepavali is just around the corner. It's a time for celebration, and also hectic activities. From looking up beautiful and intricate rangoli patterns to buying those earthen diyas and lanterns to decorate your house to cleaning up every nook and cranny of your house, there's a lot to do during this period.
While cleaning the corners is important as it's not everyday that we think of deep cleaning, the look would be incomplete if the walls and floors are not sparkling. Often, we take floors for granted as mopping happens almost daily in most Indian households, and the walls simply get ignored.
Want your floors and walls to sparkle this Diwali season? Read on for some tips that can help you.
How To Clean The Walls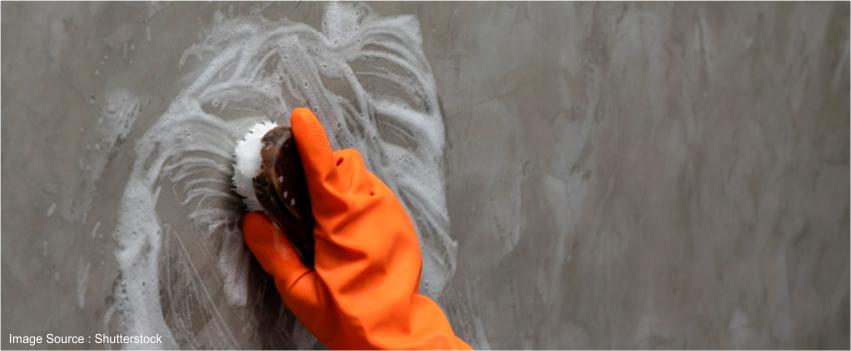 You may mop your floors frequently and even sweep or vacuum your carpets, but your walls are one of the most ignored places in the house. Walls can also be one of the most difficult areas to clean as they usually have a host of stains, some of which can be very stubborn.
Walls can be decorated using a variety of materials, such as tiles, wallpapers or paint, and each material requires different care. One tip to keep in mind while cleaning walls is that you should place a towel at the base of the wall before you start; this will ensure there are no drips on the floor.
Painted Walls
You can use the following solution for any kind of paint finish, including semi-gloss, gloss and matte finishes.
Mix two teaspoons of dish washing liquid with about a bowl of warm water. Dampen a clean and dry sponge in the prepared solution and gently wipe your walls. If there are any tough marks or stains that won't come off with the solution, add a teaspoon of vinegar to the solution and restart the wiping process.
Before you use the cleaning solution on your entire wall, it is best to test it on a small and inconspicuous area first, so that you can ensure the solution won't damage your wall.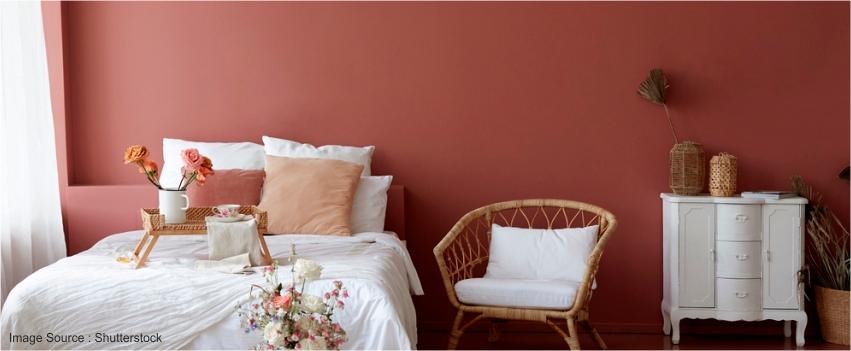 Wallpapered Surfaces
Wallpapers are very delicate and you need to take a lot of care while cleaning them to ensure that your wallpaper doesn't get damaged. You should avoid vigorous cleaning techniques. To clean your wallpapered walls, gently dust them using a feather or wool duster.
Next, combine a teaspoon of dish washing liquid with two cups of water to create a diluted soapy solution. Dip a clean and dry nylon sponge in the mix and gently clean the entire wallpaper, making sure you do not rub too hard or for too long in one place. Once you are done cleaning, use a clean cloth and pat the wall dry.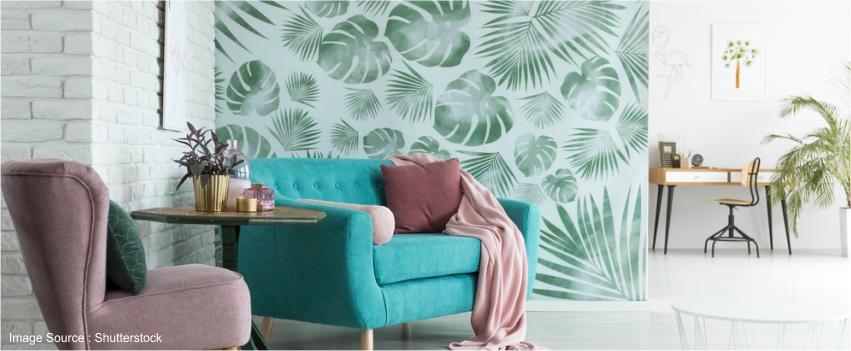 Tiled Walls
These are the easiest to clean. Tiles like the PGVT Statuario Natura from Orientbell Tiles help give your room a regal and elegant look with minimal maintenance efforts. Tiles are not only easy to install, but are also very easy to clean and maintain.
To clean your wall tiles effortlessly, combine equal parts of water and distilled vinegar and gently clean using a cloth. Then allow the tiles to air dry or dab them with a cloth until dry.
You can additionally opt for Germ-Free Tiles, that kills upto 99% germ causing bacteria and can adorn your walls protecting you and your family.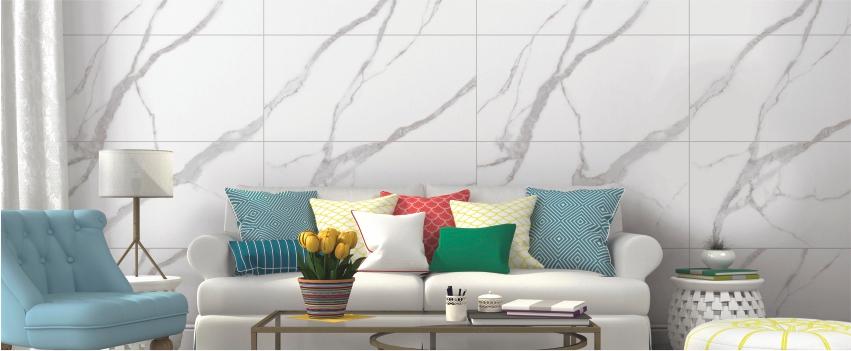 How to Clean The Floors
Most of the time, the flooring in our homes looks clean since we tend to sweep or vacuum them on a daily basis. But with time, if not deep cleaned often, floors tend to develop stubborn stains and marks that are unsightly. Plus, a lot of times, the corners remain untended, even with regular floor mopping.
Some of the most common flooring materials that people use are natural stones like granite or marble, natural wood flooring and tiling. Each material has a different care and maintenance routine. Before you start cleaning your floors, it is advisable to sweep or vacuum your floors to get rid of all the loose dirt and dust.
Read more here about Best Way to Clean Floor Tiles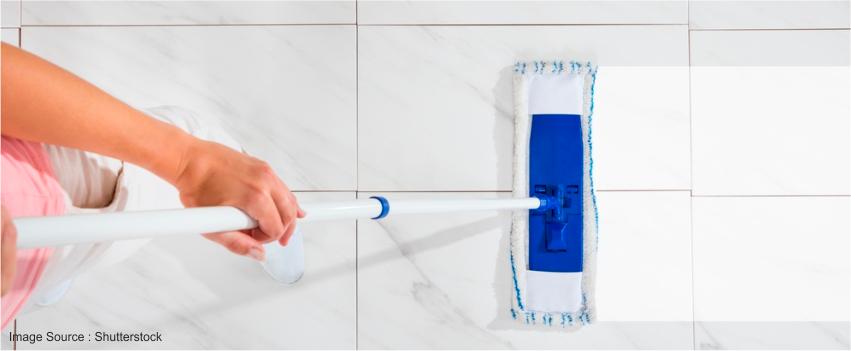 Granite and Marble Flooring
For granite flooring, combine a tablespoon of dish washing liquid and a tablespoon of baking soda with about half a bucket of water. Dip a clean rag or a clean mop in this solution and clean your floors. Mop again using plain water and let the floor air dry.
For marble flooring, pour about two teaspoons of dish washing liquid into a bucket of warm water. Dip a clean rag or a clean mop in this solution and clean your floors. Mop again using plain water to get rid of the soapy residue.
However, both marble and granite are natural stones and need maintenance, and require scrubbing by professionals every couple of years.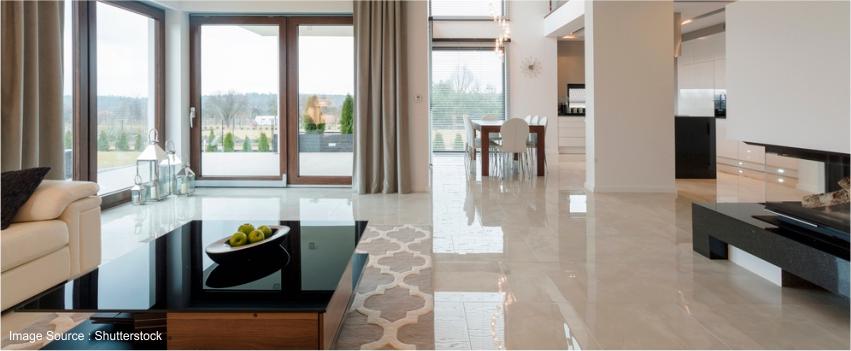 Tiled Flooring
There are two types of ceramic tiles commonly available–unglazed and glazed. Floor tiles are usually a preferred choice because they are both easy to clean and maintain.
To clean ceramic tiles, combine one cup of dish washing liquid with half a cup of vinegar and mix it in a bucket of water. Use the solution to mop your floor and then mop with plain water to wash off the soap residue off the tiles.
To clean unglazed tiles, skip the vinegar in the aforementioned solution and mop your floors until clean.
Wooden Flooring
Wooden flooring is said to be the most difficult to clean and maintain, but here is a simple solution that you can use to make your job easy. In a bowl of warm water, steep three tea bags. Dip a clean and dry cloth in the tea mixture and gently clean the floor with it. Make sure that your cloth is merely damp and not soaking wet as excess water can damage wooden flooring.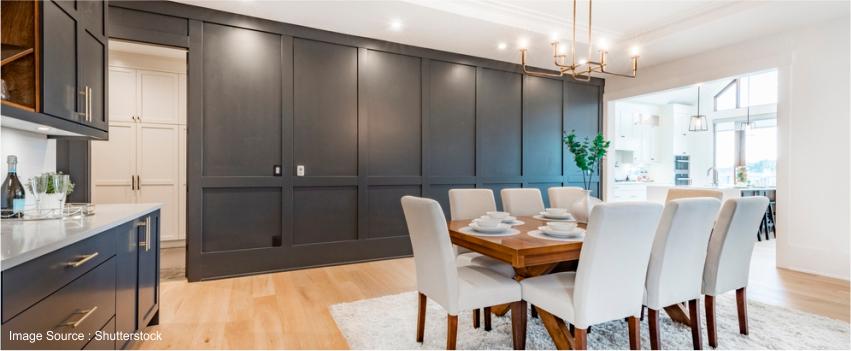 There you have it, an easy to follow guide that will get your walls and floors sparkling for the festive season in no time at all!