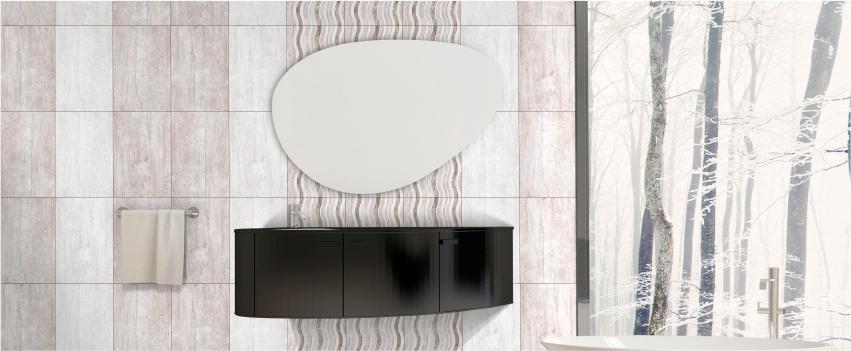 Bathrooms are some of the spaces that can look drab quickly because of heavy usage and because they are not revamped too often. You may change your rug, get a new paint on your living room and bedroom walls, and even get your furniture reupholstered, but bathrooms tend to remain the same for a long time.
Upgrading your bathroom may seem a lot of work, but you need not do everything in a single go; you can work on some parts of your bathroom in instalments. Every festive season, we tend to upgrade, decorate and clean parts of our homes. This Diwali, give your bathroom a marvellous makeover and wow all your guests!
Go Natural
Give your bathroom a natural look and feel by replacing all your tiles with natural stone material. These are available in various different shades and textures and give the bathroom a grand appearance. One of the drawbacks of using natural stone is that it needs to be sealed on a regular basis, since natural stone is very porous and extremely prone to stains. If you wish to opt for the look of natural stone, without blowing a hole in your pocket over installation and maintenance costs, you can opt for natural stone look tiles from Orientbell Tiles. They add to the luxurious feel of the bathroom without all the maintenance that natural stones would require.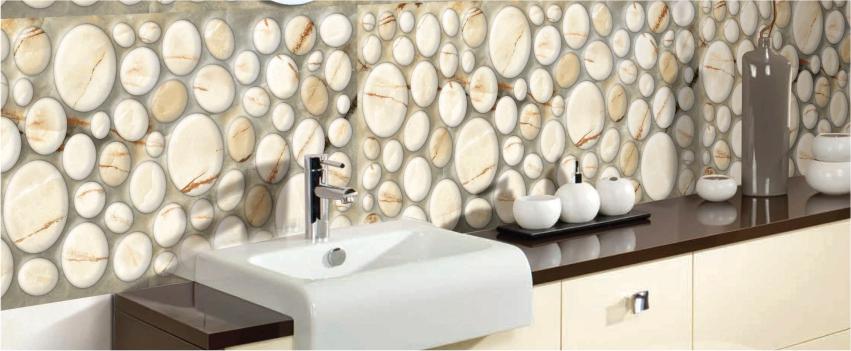 Add An Accent Wall
A good way to create an interesting effect in your bathroom is to create an accent wall to draw everyone's attention. This accent wall can be behind the shower area, or the mirror area. One of the most common ways to create an accent wall is to ensure it contrasts with the other tiles of the bathroom. You can add mosaic tiles behind the mirror to create a contrasting effect or add printed tiles to the shower area to create an accent wall. If you don't want to go all out with your decor, you can opt for a subtle look by using textured tiles in combination with simple tiles to create a subtle juxtaposition that is easy on the eyes.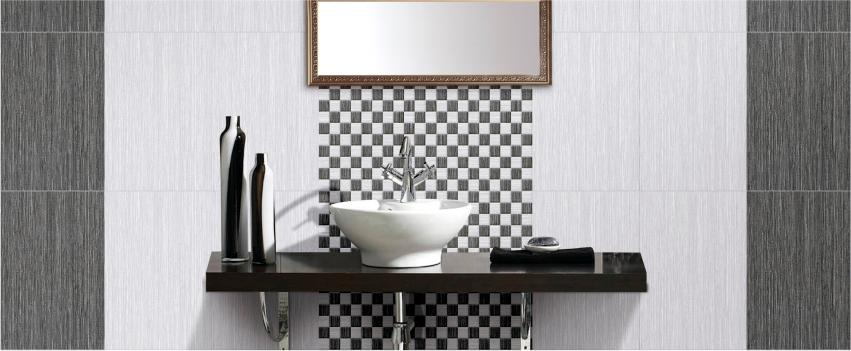 Create A Soothing Look With Light Colours
Give your bathroom a fresh and easy look by opting for light colours, such as beige, cream, light blue, light green, lemon yellow, white, or pink. Try to bring in as much natural light into your space as you can as it can give the bathroom an invigorating feel. If your bathroom doesn't have access to natural light, add warm sources of light to give your space a comfortable and cosy feel. Using muted tiles and prints can give the bathroom an inviting feel that will make you feel at ease every time you enter the bathroom.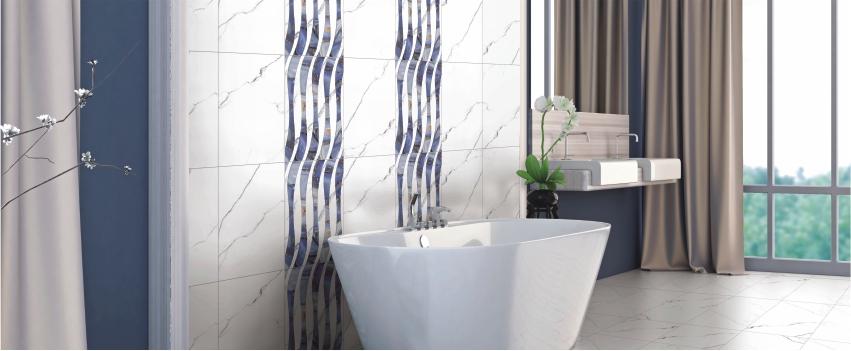 Add A Few Brass Accessories
Brass accessories can add an antique touch to your bathroom. You can add a brass basin, brass faucets, brass soap dispenser, and even brass shelves, which will give the space a sleek look. Brass accessories are easy to maintain and add a contemporary finish to your space.
Divide Your Bathroom Into Zones
Create separate zones in your bathroom with the help of a simple plexiglass sheet or glass. Use the partition to separate the shower area from the dry area. This can double up as a protective layer too and will prevent the whole bathroom from getting wet when you bathe. You can even create a shower closet if there's enough space in your bathroom.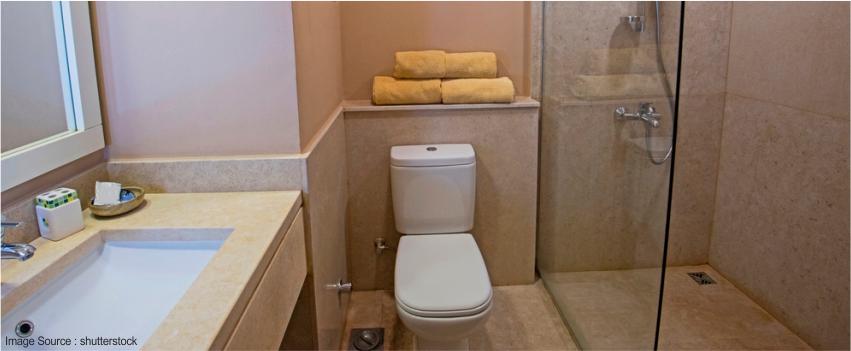 Add A Big Mirror
Create the illusion of a larger bathroom with the help of a large mirror. The bigger the size of the mirror, the more spacious the space will look. Think of the angles when you place your mirror and think of what you want the mirror to reflect. Placing the mirror in front of a window can reflect natural light and greenery and add more light to a confined space.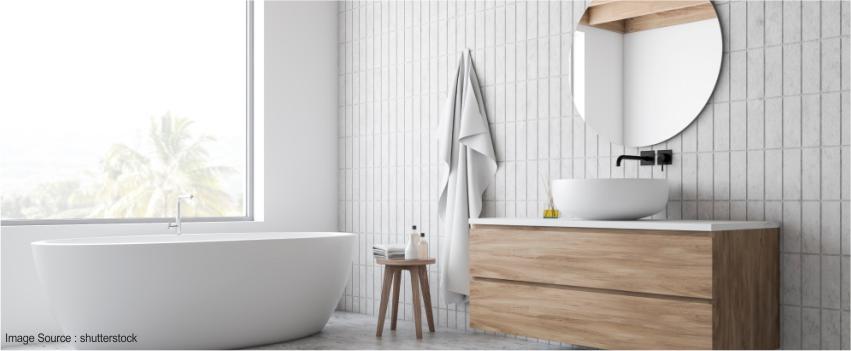 Add A Touch Of Colour
Simple and single coloured bathrooms can get a bit too monotonous. You can change the atmosphere and the feel of your bathroom by adding a little splash of colour that will help elevate the whole look. This can be in the form of colourful towels, brightly coloured bathroom accessories, or even bright accent tiles that can add some colour without putting in a lot of effort.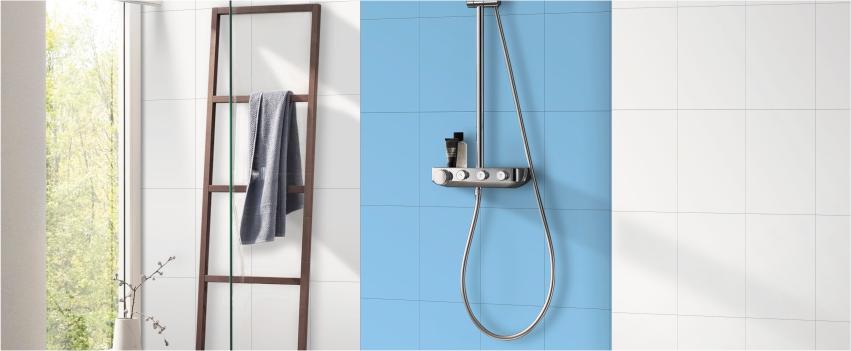 Add A Small Plant
A small plant can go a long way in adding freshness to the bathroom. It can also add to the aesthetic of the room with minimal effort.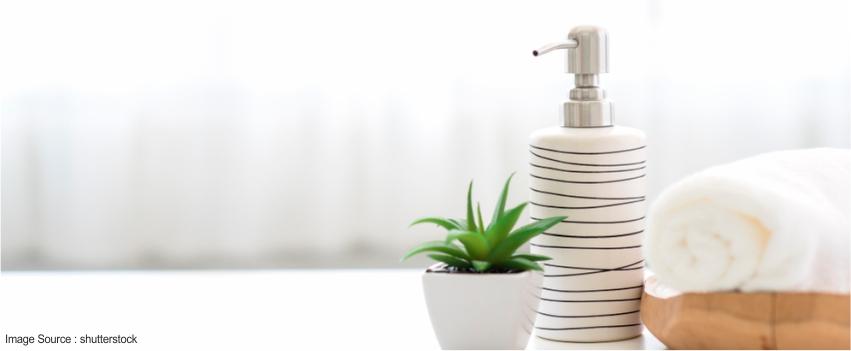 Replace Your Shower Head
Changing the shower head can rejuvenate your shower area. Newer shower head models come with the ability to reduce water usage by almost 60%, reducing your water bill considerably. With regular use, there is a build up of rust, calcium deposits, and grime in the shower head, reducing the water pressure considerably. A new shower head can provide you with a drastically improved water pressure.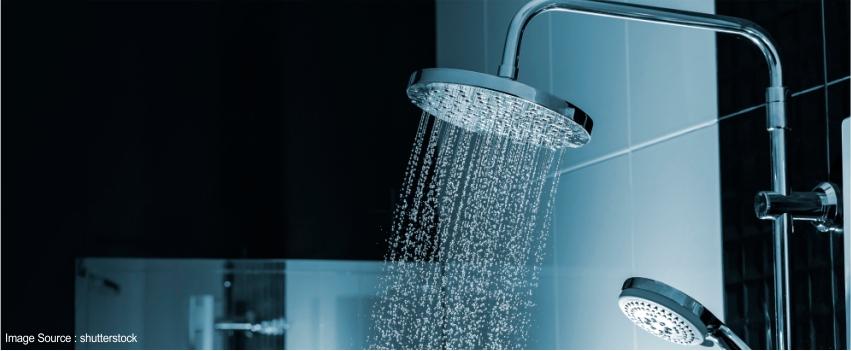 Replace Bathroom Mats
Replace your old rundown bathroom mats with new ones to breathe freshness into the space. You can opt for mats that match the aesthetic of your bathroom, either in a similar or contrasting shade, to create maximum impact.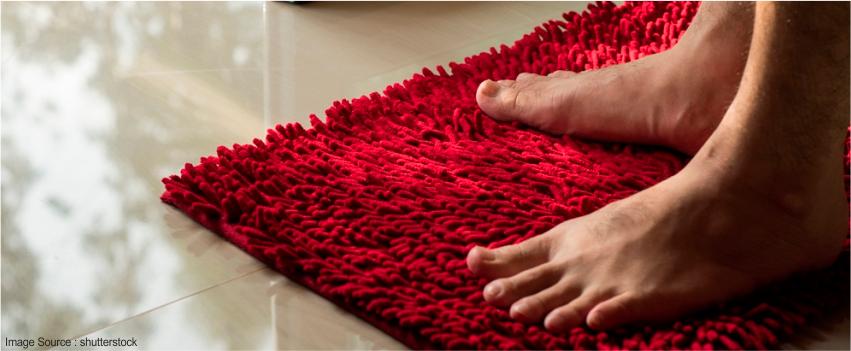 Add A Bathtub
If the space allows, indulge in a bathtub that can make your bathroom look much more desirable. Bathtubs can help relieve pain and are ideal for relaxation. Moreover, they can make bathing great fun for children.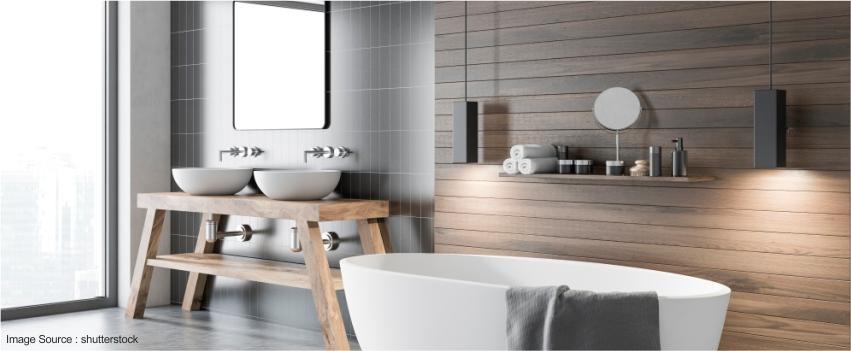 Streamline Your Shelves
Get rid of your bulky cabinetry and opt for streamlined shelves that will give your bathroom a sleek and modern look. Opt for open shelves that will make it easier for you to grab things and will also help keep your bathroom clutter-free.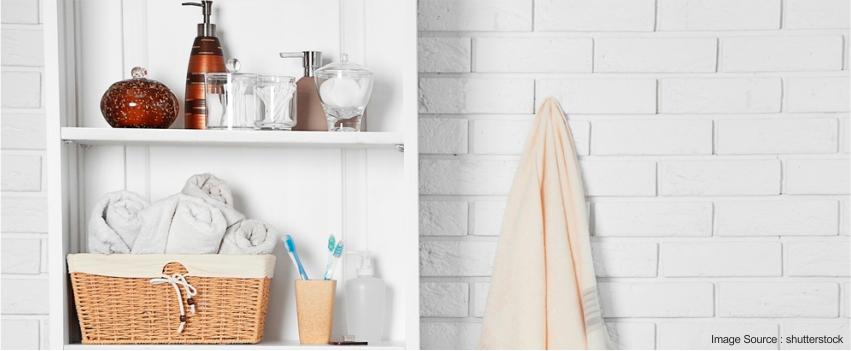 A Fresh Coat Of Paint
To bring about a change in your bathroom, you do not need to spend a lot of time and money on your bathroom. Something as trivial as a fresh coat of paint can do wonders. Paint your cabinets in a bright colour to give your space a new feel without having to change a lot.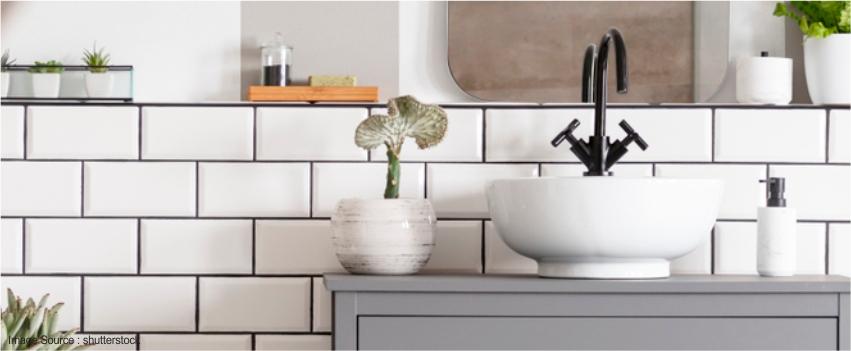 Use Smaller Accessories
A lot of time going big is good, but if your bathroom is smaller in size, it is best to go small with your accessories so that your bathroom countertop doesn't look too cluttered. So, lock away your family-sized containers of shampoo, conditioner, and body wash, and bring in small bottles to make your counters look neat and tidy.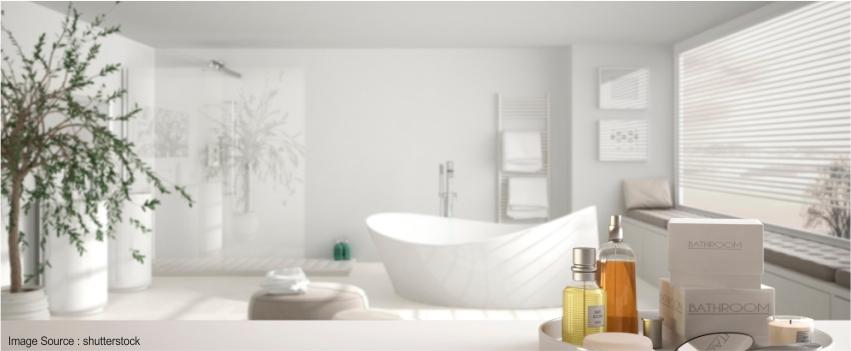 Add Plenty Of Hooks And Hangers
A bathroom needs plenty of space where you can hang your bath towels, bath robes and other pieces of clothing. Add a good amount of hangers and hooks to ensure all your needs are met.
This Diwali, bring home change in the form of a new bathroom. The changes you make can be small or big, but know that even the tiniest of changes can create a big impact on the aura of the space. We hope that the ideas mentioned here help you make this change.