Go Big or Go Home: Advantages of Using Large Size Tiles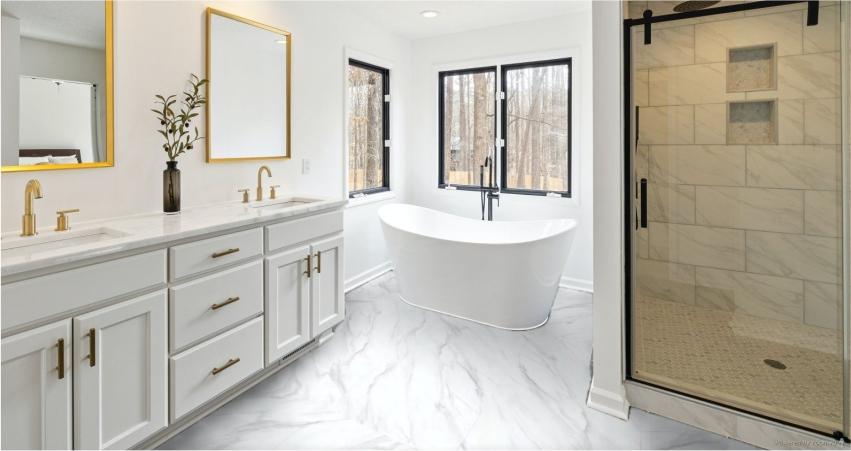 Gone are those days when large size tiles were only used for commercial spaces. They are becoming trendy in residential areas as well. While designing a home, you always look for ways to make a dramatic impression and, simultaneously, want a clutter-free space. To make the most in the given area is a trick that you must know to play around with resources at your hand. 
In areas like bathrooms where the moisture exposure is too high, you want a durable tile that upholds the safety of the flooring but also lasts you longer than other tiles. Lately, there has been a massive impetus in large format tiles that maximize the space in smaller areas. Here are a few tips on maximizing your bathroom space with these tiles.
But What are Large Size Tiles?
To begin with, let us understand the concept of large format tiles. They are tiles with one side exceeding 16", are usually made from ceramic or porcelain materials, and are square or rectangular. They are commonly used in relatively small spaces that need to look larger than they actually are. The versatility of these materials makes them suitable for covering walls and floors alike.
Advantages of Large Format Tiles
They enhance the functionality of the space

Minimize grout joints

Provide a seamless and well-blended look
Tips To Maximise Space In Bathrooms
1. Match the Floor and the Bathroom Wall Tiles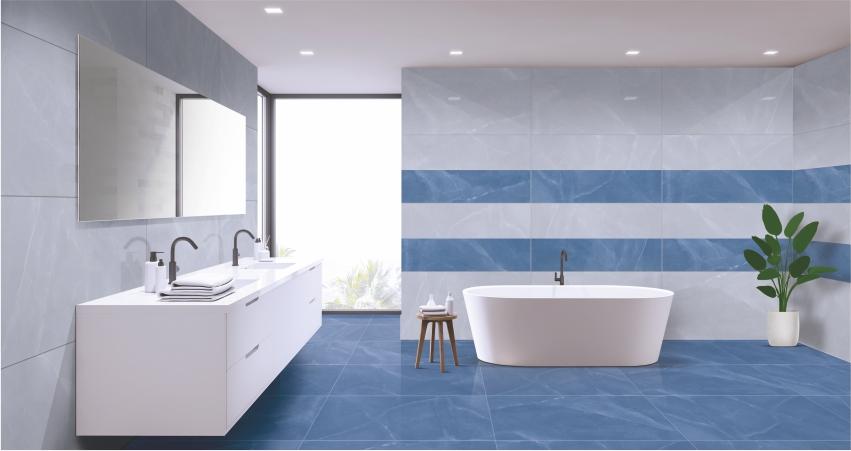 Most commonly used on flooring, large format tiles are your go-to when designing your bathroom, keeping space in mind. With far fewer visible grout lines compared to other regular tiles, large format tiles minimize the obvious distinctions between tiles, thus giving a very uniform and seamless look.
You can even put large format tiles to use by installing them on walls. In this scenario, you need not go for plain or traditional-looking tiles; instead, choose textured and patterned tiles. This will create a gentle harmony of colour, design, and pattern between the floor and walls making your bathroom look brighter and more spacious.
2. Use Light Colours to Make a Small Bathroom Look Bigger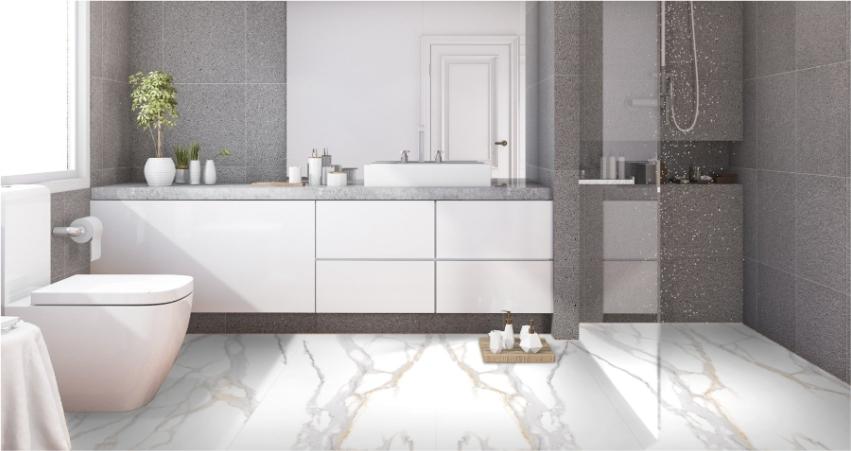 While choosing your vitrified LFTs, keep your bathroom's lighting in mind. If the bathroom is enclosed and doesn't have a small window or an exhaust to pass light and cross ventilation, go for light or neutral shades. Orientbell Tiles's Granalt collection has options you can include in your bathrooms. Granalt Royal White, Granalt SNP Nero, Granalt Statuario, and Granalt SNP Crema are some of the granalt tiles that can be used in bathrooms.
If you would like to know more about how to make small bathroom look bigger, read; 11 Ideas To Make A Small Bathroom Look Bigger
3. Keep Tiling Consistent Throughout the Bathroom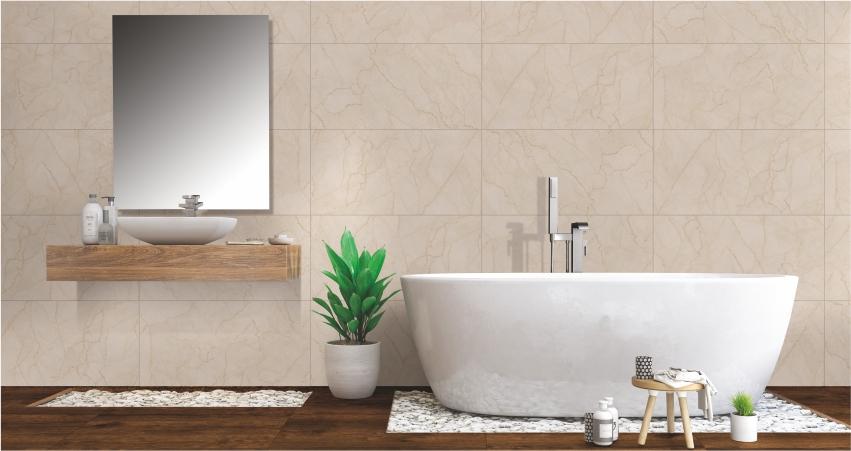 Large format tiles can create a soothing and luxurious spa-like ambiance. With marble and stylized designs, the tiles are a good match for bathrooms that are going for an understated and clean look. Some of the best-selling vitrified tiles from the Inspire collection can help you achieve the look. 
PGVT Carrara Natura, PGVT Venezia Classic Beige, PGVT Soapstone Smoky, Super Gloss Marquina Black, and Satin Onyx White can also go well on walls as floors.
4. Use Textured Tiles to Make Your Small Bathroom Look Bigger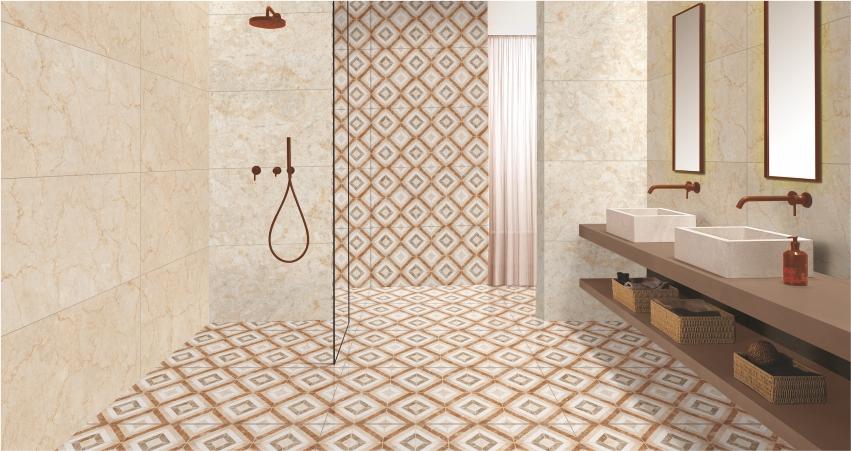 Tiles don't have to be boring, you can always play with different colour and textures. Any time you can reflect light in a room, it will feel larger. So, it is best to choose Matte finish tiles as they continue to look fresh throughout the year. They have a gentle yet strong style that isn't overpowering. Matte tiles have the advantage of hiding smudges and water stains. This makes them perfect for use on the bathroom floor, especially in high-traffic areas. They're easier to keep clean because they have a low shine. Since matte finish tiles do not reflect light, make sure there is both natural and artificial lighting when installing them.
PRO TIP
Bathrooms have a limited space area, so you need to make it functional, easy to maintain, and long-lasting. Since they are so open to moisture and water throughout days and years, their walls and floor need to be stronger and should have a low water absorption rate.
Vitrified tiles
are the best choice for the same.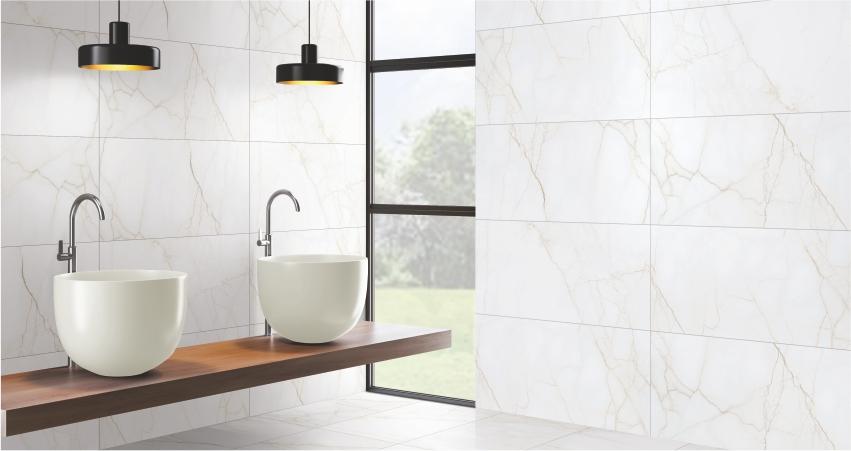 Creating a relaxing space in your bathroom is not a big deal if you know how to drive the design and choose tiles. Your choice of tiles will either make or break the look and feel of the bathroom. Large format tiles give you the seamless blend of design, luxury, and functionality over any other tiles. Plus, it adds to the size of your bathroom space.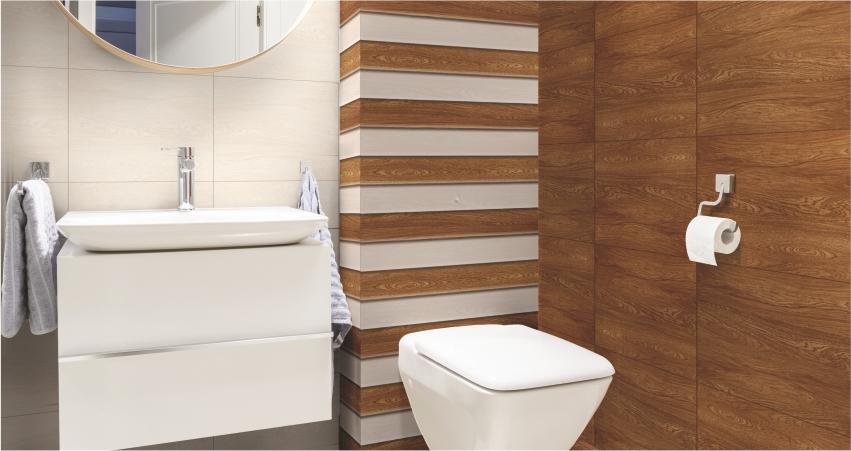 If you are still confused, visit our nearest store or share your kitchen design with us on Trulook and see it turning your imagination into reality. Orientbell Tiles gives you an option from its thousands of inventory with different types and categories of tiles.
Planning to renovate your bathroom? Here are Tile Ideas To Decorate Your Bathroom