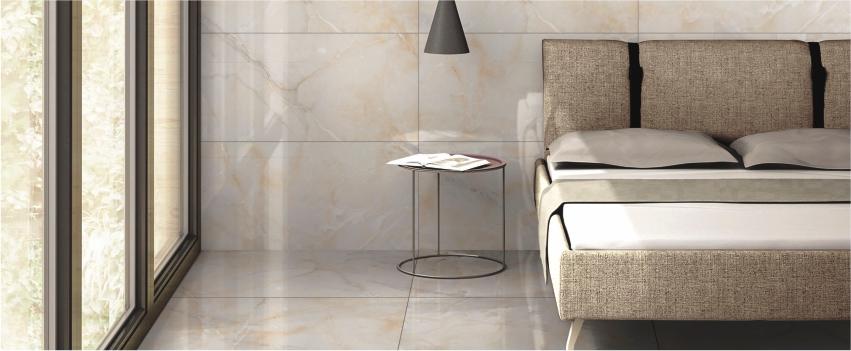 To be able to unwind after a tiring day or to relax on a weekend or spending quality time with your loved ones. Bedrooms are a space that brings calm to your mind and peace to the soul. Where you sleep and rejuvenate for the next day and unwind over the weekends.
Giving your bedroom a slice of your personality is what makes your bedroom your space to enjoy some good time with your favorite book by your side table. While renovating or redecorating a bedroom as per one's requirement is a thing to fancy, not all have unlimited budget to bring that much-needed personality to the bedrooms.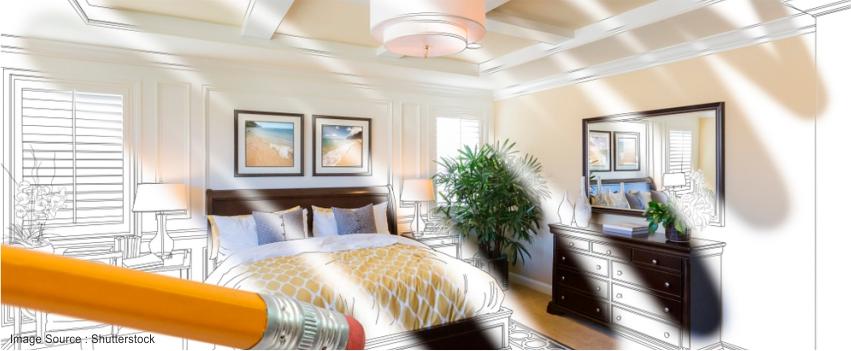 So here we are with some easy tips that will help you redesign the space without spending a lot of time or money.
1. Switch Up The Layout
Changing the layout of the bedroom is a good way to bring about a big change with zero cost. By dedicating some time and energy to your cause, you can change the placement of your furniture to give the room a new look. When you move things around, try to get rid of the unnecessary pieces so that you can create a clutter-free space. Getting rid of the extra furniture will also open up some free space in your room. By changing the direction your bed is placed in, you can easily create a completely new orientation for your room.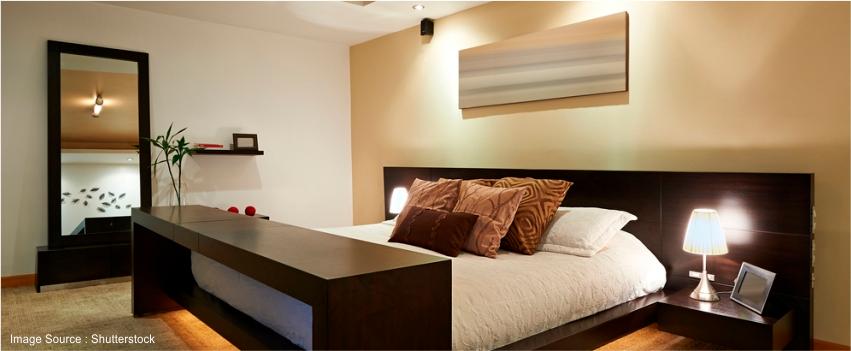 2. Change The Bedding, Pillow Covers & Curtains
The bed is the focal point of your bedroom and changing out your bedding and pillow covers can easily and effectively change the look and feel of your room. Select a bedding and pillow cover colour that is completely different from the one you currently use and see the difference it makes. White coloured sheets are most commonly used since they work for all seasons. But add colourful throw pillows in the mix, and they will enhance the overall look. Don't be afraid to opt for bold patterns and colours.
Similarly changing the curtains and other furnishing brings a freshness in your bedroom. These could be subtle or vibrant as per your choice and will instantly give a facelift to your bedroom.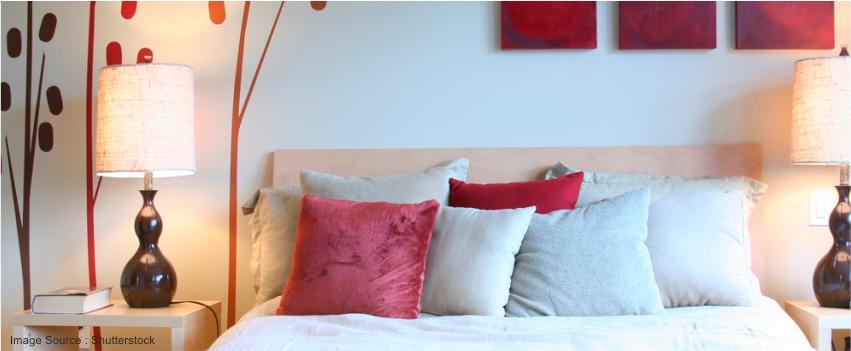 3. Paint
Paint is a low-cost way to bring about a big change in your space. Something as simple as painting an accent wall can create a huge impact. You can add blues and greys to your room to add a relaxing feel to it or opt for pastels to give it a playful look. Paint can also easily liven up old pieces of furniture. Sand down your nightstand or a dresser and paint it bright to add a pop of colour to your room.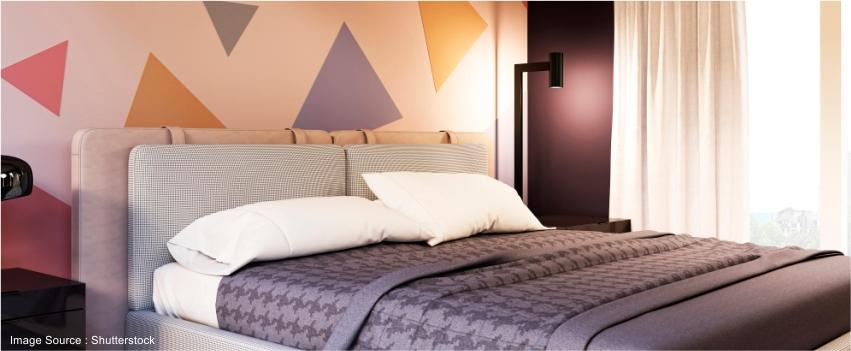 4. Use Your Floor To Create An Impact
Changing your floor tiles can help create a completely new space for you. Add wood finish floor tiles to give your room a warm and welcoming look, or opt for marble finish tiles to give your room a look of opulence. If adding tiles is not in your budget, you can elevate the floor by adding a beautiful rug or by replacing the rug you already have. Add a thick carpet for a luxurious feel under your feet every morning or a vintage kilim that will add some colour and design to your room.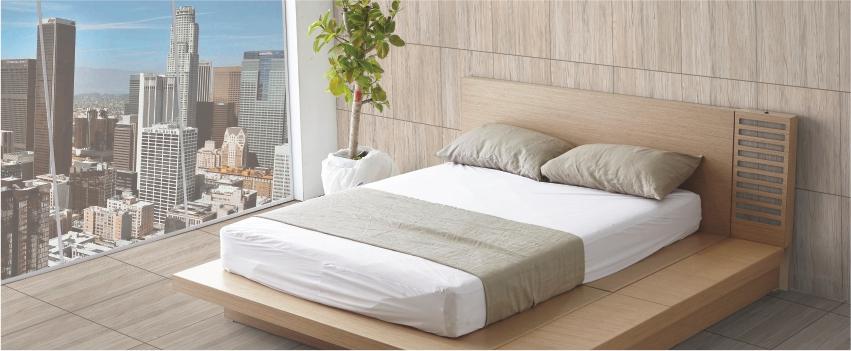 5. Storage
Storage is one of the most important aspects of the bedroom–it enables you to minimise the clutter in your room. Along with your closet, consider investing in nesting baskets, closet organisers and fabric storage bins that will help you organise all your miscellaneous belongings.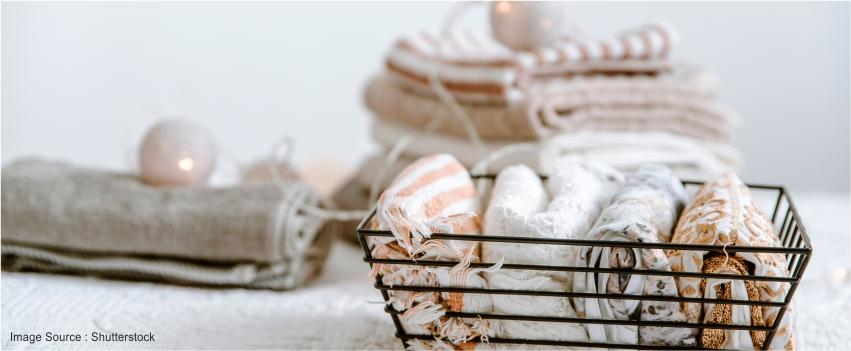 6. Walls
While redecorating, do not forget your walls. Add some bright wallpaper to add a pop of colour, or a painting to draw your eyes, or even a simple wall hanging. The art you use should reflect your passions and interests. From an abstract painting, to mythological pieces, to even floral artworks, look for something that suits the inner you. You can even opt to create a picture montage using frames of different sizes, colours, and finishes using pictures of your choice.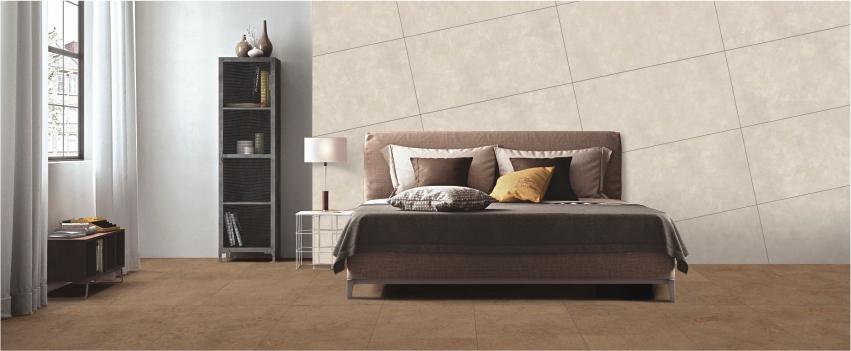 You can additionally choose to tile an accent wall of your bedroom which could be the one behind your bed or the one that gets some natural light. Wall tiles in both ceramic and vitrified are extremely becoming popular and are adorning the bedroom walls more often than ever.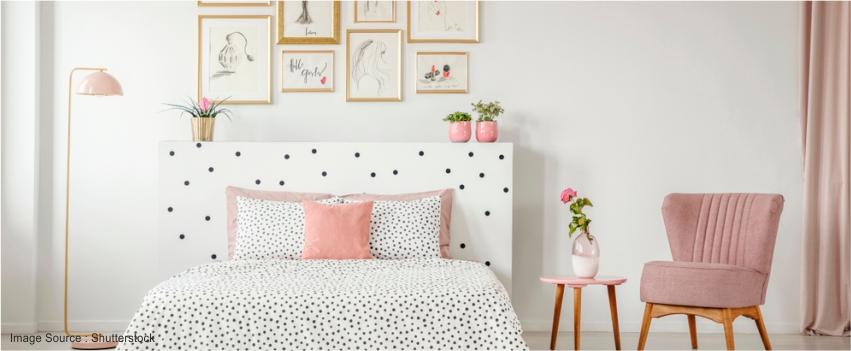 7. Opt For Professional Help
If you are not sure of how you can redesign your bedroom, or where you can source cheap but good quality furniture, material, and decor, the costs can really add up. In such cases, it is best to turn to professionals who can help you design the space of your dreams within your budget.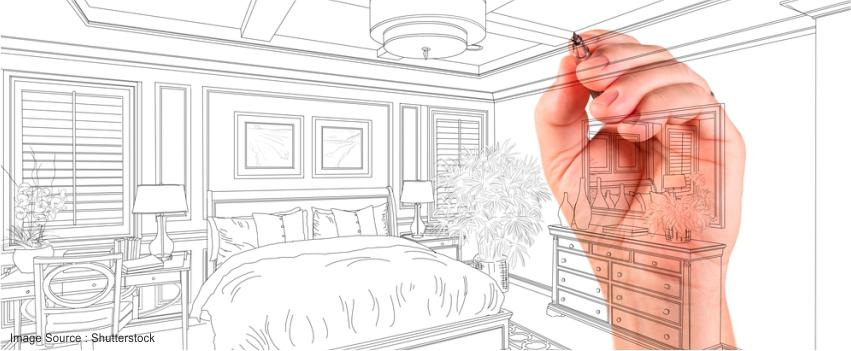 Redesigning your bedroom can be a daunting task and it is best to take things one step at a time. It helps if you have a clear vision in your head of what you want and where you want it. So get that sorted out and get going!