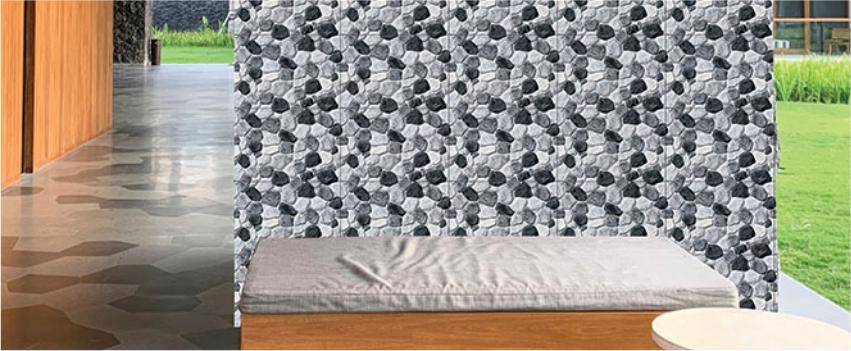 Diwali is here and soon the dreaded cleaning spree is going to cloud everybody's lives. Diwali, the festival of lights, marks new beginnings, leaving the old behind! Most traditional Hindu families choose to revamp their house just in time for Diwali and rightly so. Though you can't buy new houses every year, like you buy new clothes for the occasion, you can definitely remodel your home as per your choice.
One of the themes trending this year is black-and-white monochrome. You can never go wrong with this combination. Here are some striking black-and-white room ideas for your home.
The Brick Detailed Living Room -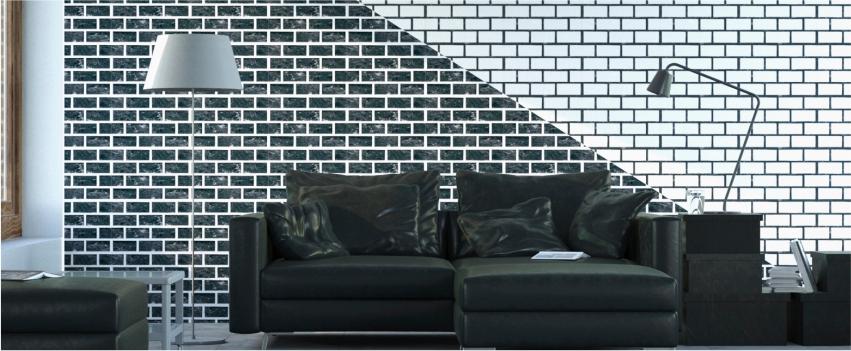 Give your living room a vintage yet modern twist with Orientbell Tiles' EHM Brick Black tiles. The ceramic matte finish tile looks exactly like any brick would. The details are unbelievable. Black is a bold and stylish colour and can transform the look of any place with its classiness. You can use this black brick tile on the walls of indoor as well as outdoor areas. Additionally, the tile can withstand any climatic condition which makes it double useful. Combine it with a pristine white floor tile and you will be sorted.
The Monochromatic Floral Kitchen -
Choosing the right backsplash for your kitchen can be a challenging task, but not something you cannot achieve. A plain black or white can be quite gloomy and difficult to maintain, but mix the two and you'll have a party! SHG Vinca Floral White HL is a highlighter tile that can also be used for such a look. Add some wooden tiles to the floor and match them up with the kitchen island to get a perfect combination.
Black & White Bathroom -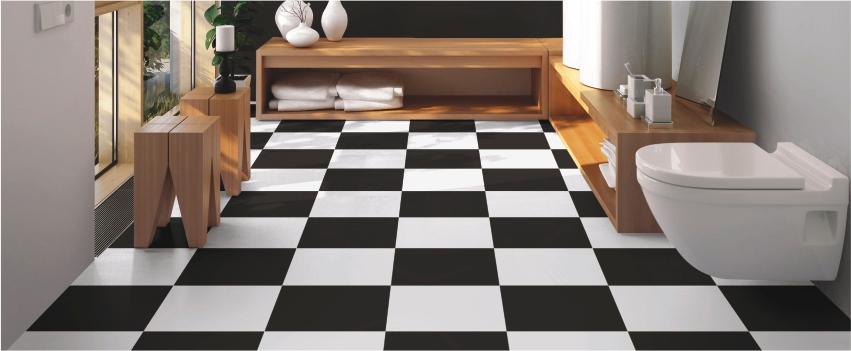 Black as an individual and sole colour suits best in washrooms and rightly so! The moisture and constant exposure to water can dull bathroom tiles. If it's white, it becomes all the more gloomy and difficult to clean. But with darker colours, you at least have the place looking a bit chic even though the cleaning still cannot take a backseat. Orientbell Tiles' classic Plain Black tile is the perfect choice if that is what you are looking for. The black colour along with the glossy finish of the tile will give any room a bold and stylish look. The tile, when used in contrast with white, will give an excellent monochrome effect making your space stand out.
Plain White With Black Accents -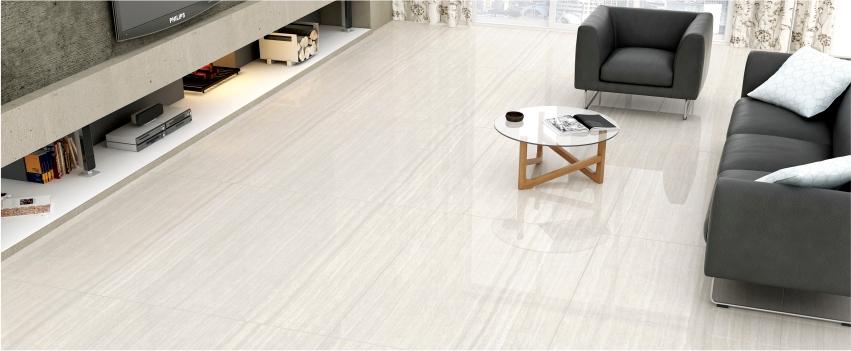 If you can't find the perfect black-and-white combination of tiles, you can take the other way where you choose to go with a single colour for your floor and jazz it up with black accents. You could do this using furniture, the TV panel, false ceiling borders or even a vase. Use the colour black to maintain that healthy balance of monochrome in your rooms. Crescent Bianco is a double-charged vitrified tile that is durable, easy-to-clean and needs almost no maintenance. So what are you waiting for?
The Blue and Black Conundrum -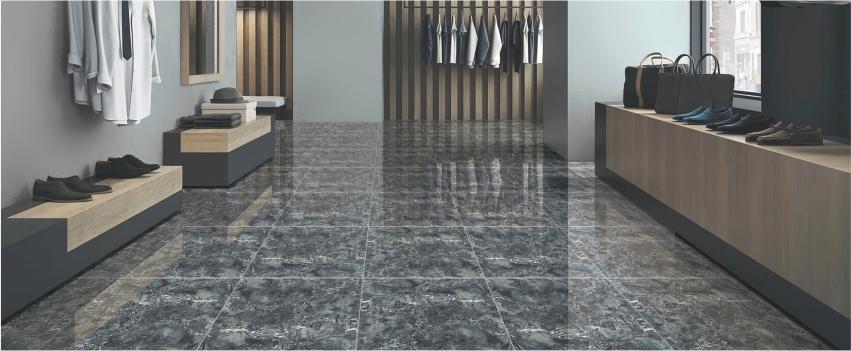 Sometimes choosing the darkest shade of blue, so deep that it is difficult to differentiate it from black, adds to the fun. Why do things the usual way? You can create a black and white themed house with the right shade of blue. Confused? Orientbell Tiles' latest edition of tiles–The Zenith Range–has Zen Neptune Blue that's the perfect black replica you will ever find. Your dressing room doesn't need the black but the right confluence of white, black and blue. Its glossy finish will give a unique look to your area and uplift your interiors. Besides being classy, durable, and stylish, it is also extremely easy to clean as you can simply wash or mop as per your convenience without meddling with its quality or texture. The white on the wall or on your wardrobe will fill in the gap.
This Diwali, upgrade your living space with the shades home décor can do nothing without–black and white! Contrary to popular notion, black isn't an inauspicious colour. If done right, it can lift the spirits of the space making it your best companion. Of course, after the colour white! Go ahead and revamp your space and welcome a colourful yet monochromatic Diwali this year!