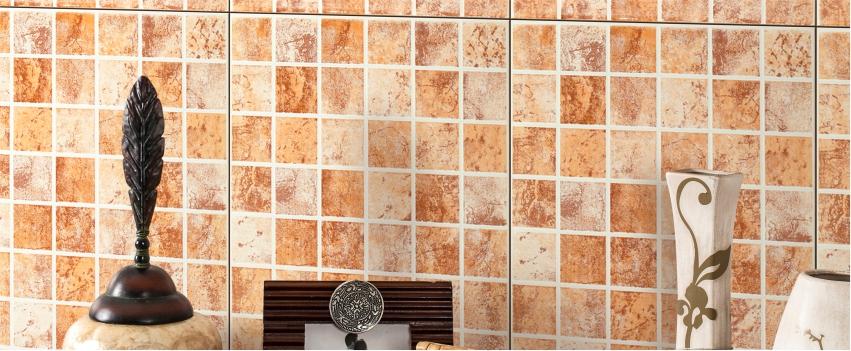 A kitchen backsplash is often neglected while transforming the decor of a kitchen area. But, actually, it is a space that can modify your boring kitchen decor to a modern and exciting one. You can use different designs and patterns to beautify the kitchen backsplash. Kitchen tiles should be durable and robust to bear all kinds of wear and tear.
There is a wide range of designer tiles for kitchens available in the market and you can come up with an attractive and stylish kitchen backsplash. But sometimes it becomes difficult for people to choose the right tile. Don't worry, we are here to help. If you want to know the tile that is best suited for a kitchen backsplash, read on.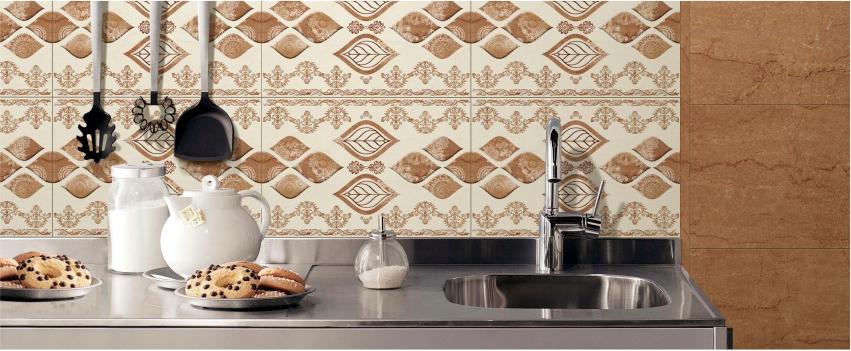 There are different tile options available in the market and that is something that can confuse people to no end. The same is true for kitchen tiles. An exemplary kitchen wall tile should be classy as well as eye-catching. Highlighter tiles and 3D tiles can give a different look to your kitchen and make it stand out. You can play with dark and light shades to create a concept wall. You can also create statement walls using only highlighter tiles on the kitchen backsplash.
Along with the designer look, the tiles should be full of functionalities and should last longer than any other ordinary tile. Some of the popular materials used for kitchen tiles are ceramic and porcelain, while the vitrified material is slowly gaining ground.
You can also check out Orientbell's latest wall tile series such as Estilo and Sparkle range. Estilo range is a tile collection inspired by European designs yet with Indian tastes. It mainly focuses on matte finish designs that gives a charming look to the room decor. ODG Grigio Marble Light and ODG Moroccan Blue DK are a part of the popular Estilo series. Also, the Sparkle series is a high-gloss tile category that comes with the most smooth and shining surface. Not only this, these sparkle wall tiles are germ-free and provide a hygienic atmosphere which is required the most in the kitchen area. GFT SPH Echo Yellow HL, GFT SPB Ocean LT and GFT SPH Scales Abstract Purple HL are some of the popular wall tiles available in the High-Gloss Sparkle range.
Popular Materials for Kitchen Tiles
Ceramic Kitchen Tiles
They are one of the most inexpensive tiles available in the market. These tiles are popular because of their durable body and their ability to withstand any wear and tear. You can definitely use ceramic kitchen tiles on the backsplashes in different patterns. Moreover, Orientbell Tiles' ceramic tiles are available in different designs which can be used in the kitchen area.
These tiles can be combined with dark, light and highlighter tiles to make a concept. Kitchen backsplash concepts are popular and allow you to play with colors and textures on the same wall.
If you are still confused on how to choose a kitchen tile, you can simply click here to make the right choice.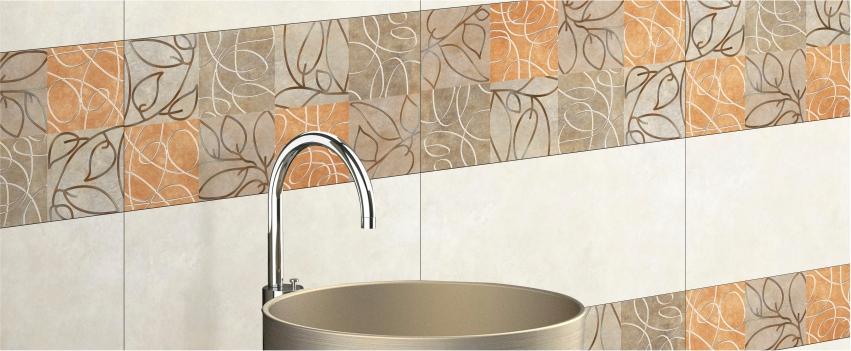 Porcelain Kitchen Tiles
Just like ceramic tiles, porcelain tiles are also durable and long-lasting. They are different because they are less porous and do not absorb moisture which makes them an ideal option for wet areas such as bathrooms and kitchens. Furthermore, these tiles are strong and do not get affected by any kind of chemical or acid spill. The porcelain kitchen tiles price is affordable and doesn't put any burden on the buyers' pockets.
How to Make Your Kitchen Catch Everyone's Fancy
Kitchen Highlighter Tiles
As the name suggests, highlighter tiles are used to complement other tiles. Kitchen highlighter tiles are available in various designs and shades which can be clubbed with plain tiles to give a stylish appearance to the kitchen backsplashes. Also, these tiles are resistant to stains, scratches, water, chemicals and acids. Moreover, highlighter tiles are easy to clean and can be mopped in no time.
3D Kitchen Tiles
With the change in tastes and preferences, people are shifting to give a three-dimensional look to their kitchen backsplashes. 3D tiles for the kitchen are available in different designs such as diamonds, waves, and flowers. These tiles not just give a classy and stylish look to the kitchen area but require very little maintenance. You do not need to spend your time and money on tile maintenance and this makes them the best type of tile for the kitchen backsplashes.
All the tiles mentioned above are perfect for kitchen backsplashes and can definitely give an elegant and attractive look to your space. Most importantly, these tiles do not cost much and can modify your place in the most classy and stylish way.