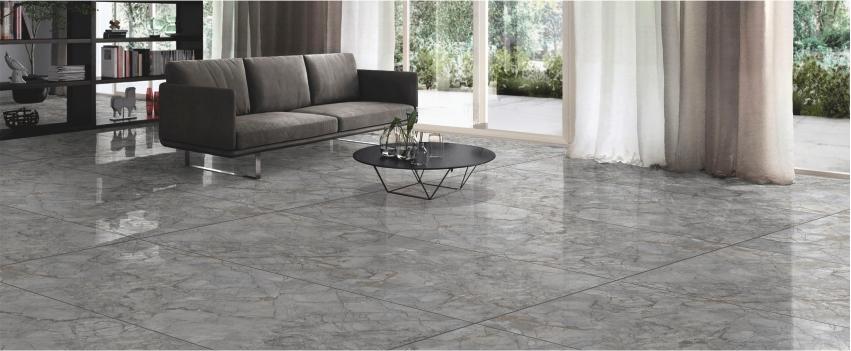 If you are in the process of revamping your space or planning to do so, then flooring is an essential element that should not be underestimated. The right flooring not just defines your personality but also transforms the entire character of your place. Out of a wide variety of flooring options like tiles, marble, wood, stone etc, vitrified tiles have appeared amongst the most trending tiles which are popularly used in commercial as well as residential areas. The durability, strength and less water absorption rate of these tiles are what makes them one of a kind! There is a variety of vitrified tiles available in the market so let's see which particular tile will be suitable to go with your space.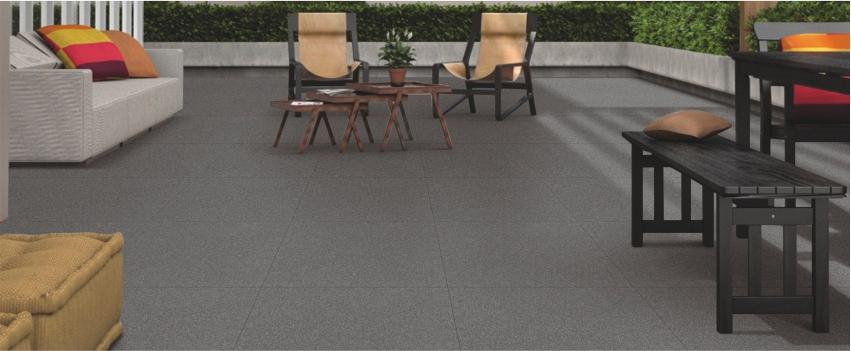 1- Full Body Vitrified Tiles
The uniform colour distributed throughout the tile body is what makes it the full body vitrified tile. The pigment is uniformly spread through the entire cross-section thickness of this long-lasting tile and doesn't let it fade away with time. 
These full body vitrified tiles can be installed in multiple places such as metro stations, shopping malls, offices, factories, showrooms, living rooms and so on. Be it any commercial or residential space, you can give a durable yet stylish appearance to any place. The price of full body vitrified tiles is value for money when we consider their useful features. These come with thicknesses upto 15mm.
Benefits:
These tiles are scratch-free and can bear heavy foot traffic easily.

The less water-absorption rate makes them easy to wash with running water.

If you cut a tile to fix it at the right angle junction of two walls, the borders of the tile will be of the same colour, making the colour appear homogeneous.
Size: 600x600mm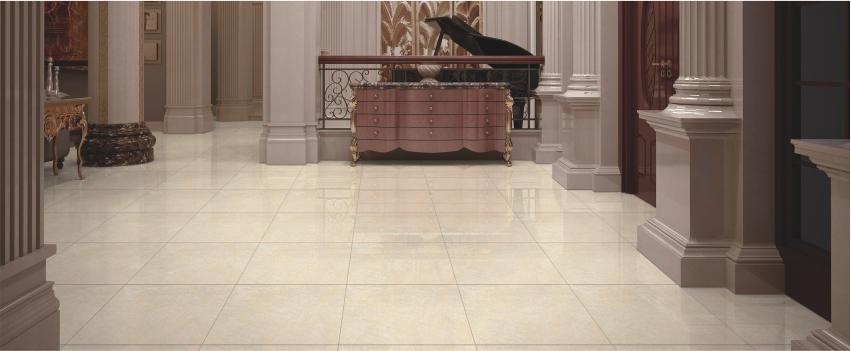 2- Double Charge Vitrified Tiles
As the name suggests, there are two different layers infused together to get a thicker tile as an outcome. Double charge vitrified tiles have two layers in which the top layer is supported by a vitrified tile to give a strong foundation. 
The upper layer consists of two types of pigments to give a dual-coloured design during manufacturing. These vitrified tiles are thicker than the standard tiles which makes them suitable for heavy foot traffic areas. 
Do you know tile experts believe that Double Charge tiles is one of the best floorings options available in the flooring market
Benefits:
There is a wide range of colours and designs available in the double charge tiles category.

The shades and designs available in this tile category are more durable and long-lasting

They require minimal maintenance.

These tiles are less water-absorbing.
Sizes:
600x1200mm

800x1200mm

600x600mm

800x800mm

1000x1000mm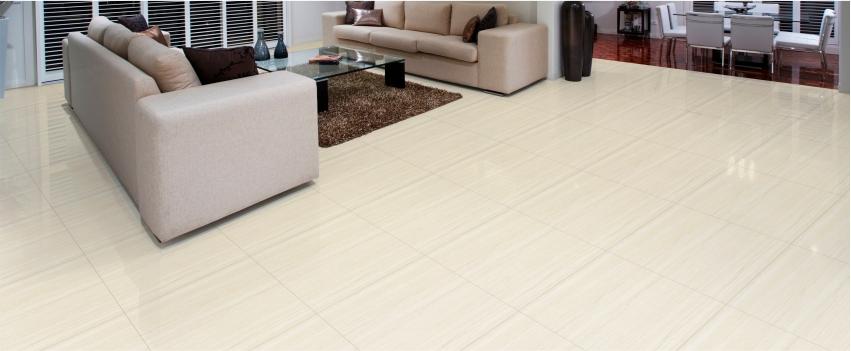 3- Nano Tiles
Nano vitrified tiles are those enduring tiles that are manufactured using advanced nano technology. These are made using the vitrification process that makes them durable and long-lasting. Liquid silica is applied to the tile surface to fill the nanopores, thereby giving a smoother tile surface.
Available in limited designs, these nano tiles give a whole new vibe to the place where they are installed. Suitable for kitchens, bathrooms, dining rooms, offices, showrooms, the consistent polishing accentuates the tile's beauty by providing a high-sheen surface. 
Benefits:
Nano tiles are stain and scratch-free.

Economy vitrified tiles.

They can withstand high foot traffic.
Sizes:
These nano tiles are available in 600x600mm size which is considered to be a standard tile size and can be used in spaces both big and small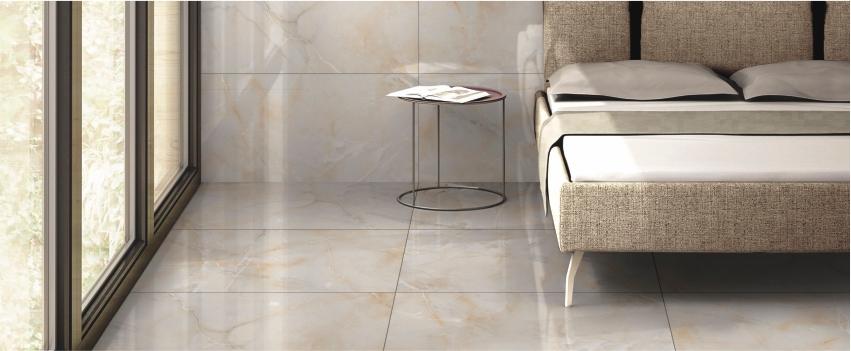 Watch this video to know everything about vitrified tiles here -
4- Glazed Vitrified Tiles (GVT Tiles)
The glazed layer of GVT tiles is what makes these tiles a popular choice among buyers. The wide range of designs available in the glazed vitrified tile category consists of wooden, stone, marble and so on. The top glazed layer allows any kind of design to be imprinted on the tile surface, giving you multiple designs to choose from! These tiles are highly valued since they are extremely cost effective.
Vitrified tiles in big sizes such as; 800x1600mm and 800x2400mm are gaining popularity now available in multiple marble patterns. Big size tiles are a great option not just for your walls and floors but also kitchen countertops and table tops. 
The digital version of GVT tiles is called DGVT tiles in which the designs are digitally imprinted on the tile surface. Also, there is a category of Polished Glazed Vitrified tiles or PGVT tiles which comes with an extra polished surface, providing an elegant sheen to the tile surface.
Benefits:
GVT tiles are available in a vast range of designs.

These tiles are easy to clean with a wet cloth or mop.

They are durable and high on aesthetics.
Sizes:
600x600mm

600x1200mm

195x1200mm

145x600mm

800x1600mm

800x2400mm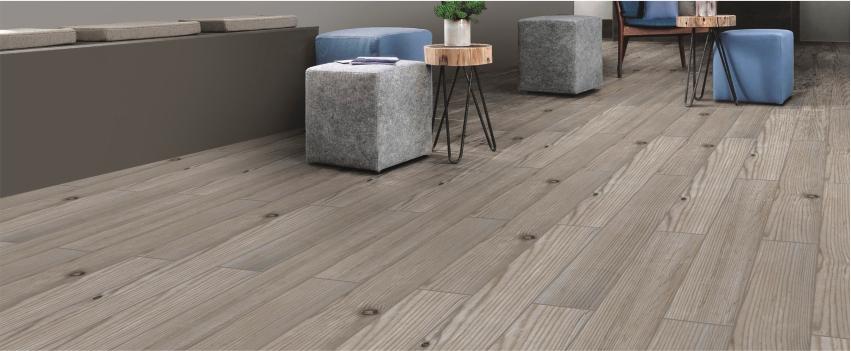 5- Double Body Tiles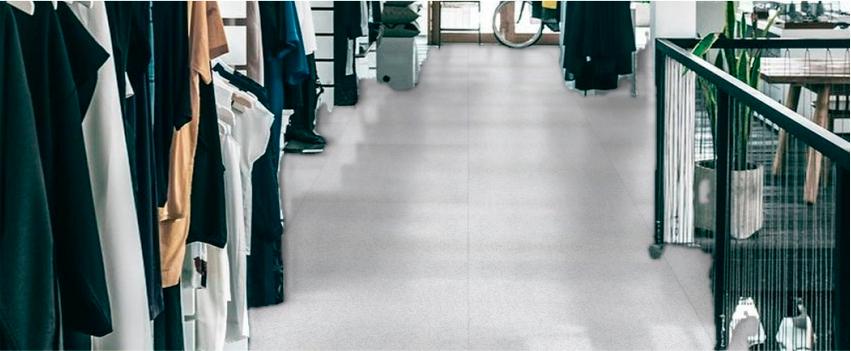 If you wish to add the strength of a full body tile to your space, but need a shiny sparkle, Double Body Tiles are just the tiles for you. The tile comes with full body finish with a vitrified tile body - making the tile a perfect combination of beauty and durability. Currently the only tiles available in this material are the Sahara Double Body Tiles. With a classic salt and pepper look, the tile has a granite-like look and can make a great substitute for natural granite. 
Benefits:
The combination of full body and vitrified material makes the tile robust and long lasting.

With a full body finish, the design carries to the interior of the tile, making scratches and chips a lot less noticeable.

The tile has low porosity, making it apt for use in wet areas.

With a surface that is easy to clean, the tile can be mopped or washed clean in no time at all.

The glossy finish gives the tile and reflects light. This makes the room brighter and appears more spacious.
Sizes:
Steps To Install Vitrified Tiles
You can also watch step by step guide on How to Lay Wall and Floor Tiles here -
Follow these steps to efficiently lay down vitrified tiles:
1- At first, make the surface level equal by removing any adhesive or dust/dirt. The concrete floor should be flattened by filling any low spots or cracks.
2- Take measurements of the room so that you can lay down the tiles in the right order according to the measurements of the diagonals. 
3- Prepare an adhesive mixture by adding up the right amount of water to the powder. This mixture will act as a bonding agent.
4- Before laying down the tiles on the adhesive mixture, you can give it a try without the mixture to check how the surface will look. Once you are happy with the tile positioning, place them on the adhesive mixture which is applied on the concrete floor.
5- Once you are done laying down the tiles, the next step is to perform grouting. Make sure the grout lines are free from any sort of dust or dirt. Then apply the grout mixture using a rubber float to ensure it is evenly spread.
6- After the grout is settled, apply a sealant using an applicator bottle to seal the grout. This will ensure the grout stays intact.
7- Make sure you clean the excessive adhesive or grout left on the tile surface using a wet cloth or mop. You can even use a foam sponge to remove the excess.