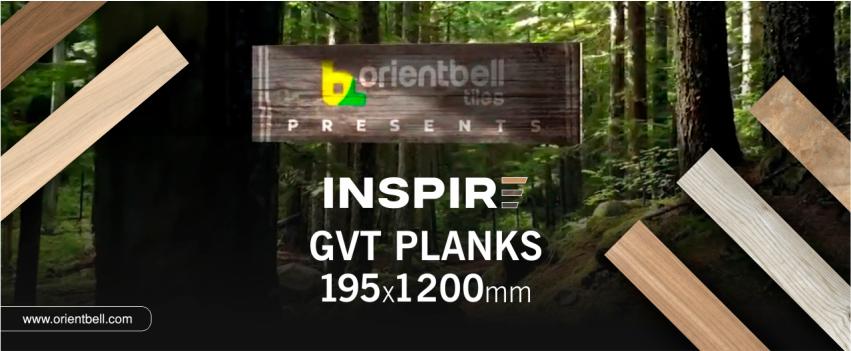 Wooden plank tiles are carved out of ceramic or porcelain material, which is generally designed to have the appearance of real wood in a particular space. Apart from ceramic, plank tiles are available in several other materials as well that may comprise glazed vitrified tiles etc in two sizes; 145x600mm & 195x1200mm. It frequently comes in planks, like real wood. Not only this, but such tiles are also available in unique shapes, patterns and textures that are more commonly used in the category of tiles. For instance, Rustic plank tiles are one category that looks just like natural wood, and one can't notice the difference without touching them.
Similar to natural wood, the high-tech manufacturing amalgamated with high description scanners and advanced 3D digital imaging have brought out realistic illustrations and replicated the texture, warmth, and character that one may expect from wooden plank tiles design. It is astounding to know that they make the place very righteous and realistic to look at once laid. Therefore, there is no requirement to buy precious natural wood if one wishes to seek that majestic, sharp and elegant-looking rustic flooring.
Why Wooden Plank Tiles the Hottest Trend in the Market?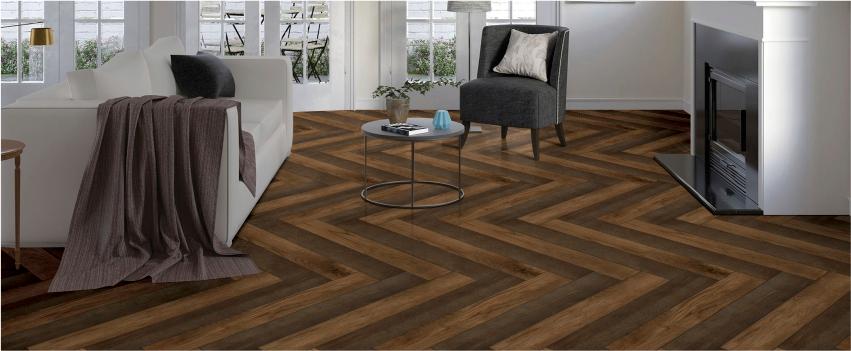 Wooden plank tiles are one of the best and trendy options that offer an affordable yet realistic appearance to add to the beauty of the home or any other commercial space. With low maintenance requirements, they have become a popular choice among any other tile available in the market today. There is more doubt to say that wooden plank tiles are one of the hottest flooring choices, and here it has been discussed that why is it so:
Best in Terms of Durability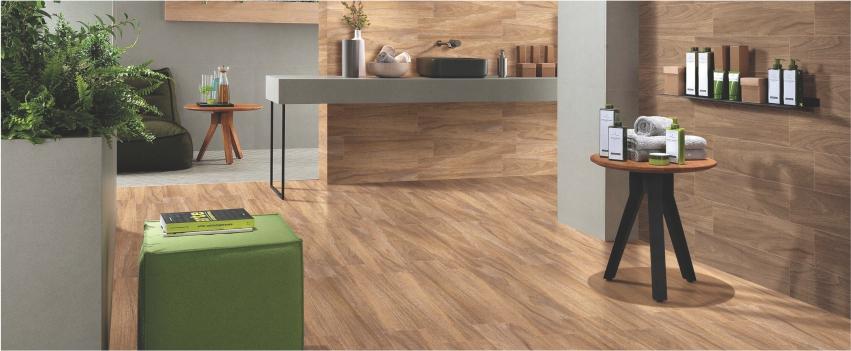 When wooden plank tiles are installed and maintained rightly, they obviously become a durable choice for the furnishings. Wooden plank tiles unlike natural wooden planks are easy to clean, can be mopped and doesn't require any special maintenance.
They neither get affected by any scratch nor do they need refinishing like a hardwood that gets laid on the floors. The strength and continuity are the biggest selling points of these tiles. Another best thing about these tiles is that they can be given any look with the available unique textures and colours in them.
The tile may be for the floorings, or they need to be laid on the walls; they are sure to last for a long time, and that is what makes them worth it. On top of it, wood-look never goes out of the trend that decreases the chances of refinishing the space. It is fine even if they get wet or heated up.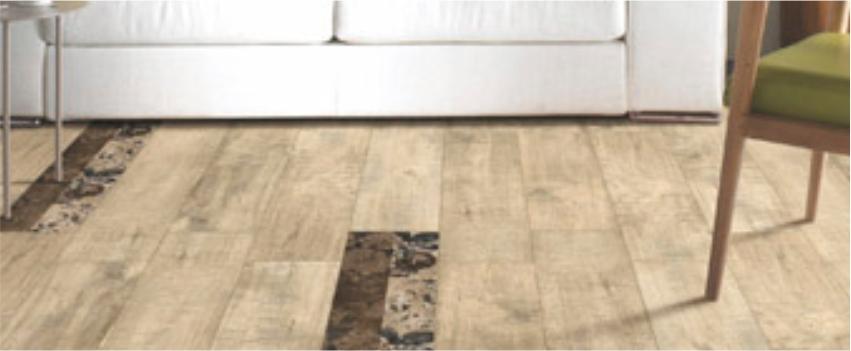 Most of the customers have made a belief that wood-look tile is a current trend because of its quality to produce a trendy look at any place where they may be laid. We already know that floors with wooden tiles are timeless, but to add to that, the tiles that recreate such a look are even more perfect because it is going to last you a long time!
You can check out all the wooden planks here.
You can also explore vitrified wooden planks from our range inspired by nature; Inspire here.
Where Do These Tiles Seem to be a Perfect Fit?
It is not at all wrong to say that wooden plank tiles are not as prone to dents, cracking, warping or dicing as the real wood seems to be. Following have been discussed some of the best-known facts about these tiles that make them a perfect fit for the area in comparison to real wood:
They can fluently handle heavy traffic on the floor without affecting their aesthetics in any way. They get installed at numerous places, out of which lobbies of hotels, restaurants, living room,, bedrooms etc., top the list. It helps to bring and maintain the perfect balance between aesthetics and continuity.

They are also eco-friendly, which means you can enjoy the beauty and majestic look of real wood without any detriment to nature. These rustic plank tiles are one such option that has the ability to combine the best of both worlds, that is, the everlasting quality of tile flooring and the fineness of real wood.

Along with their low-cost maintenance, they look gorgeous and splendid, and the colours never fade away. Once they have been precisely laid in the area, one needs not worry about their regular conservation. Just make sure that they're installed rightly onto a solid and flat base that is further free from any cracks or gaps.

It can be just swept clean with a piece of damped cloth that can easily remove dust, dirt, stains etc.

One can't obviously deny the fact that everyone loves real wood, but the warmth and comfort that you get with wooden plank tiles laid at home is found in no other alternative. It gives a more elegant and majestic look. Also, real wood floor tiles are veritably delicate to maintain because of high moisture situations at most places, which is a big problem. Plus, wood is not recommended in wet areas similar to bathrooms or kitchens.
How Much do the Wooden Plank Tiles Cost?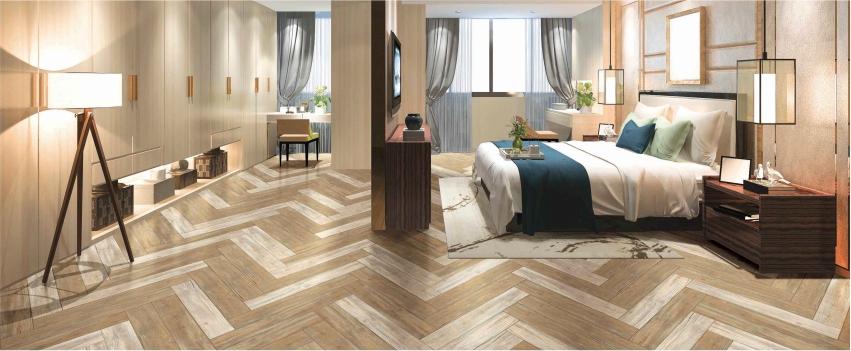 Quality is affordability and wooden tiles are not not just cost-effective compared to actual wooden planks however, depending upon the specifications the price may vary.
The cost of natural rustic planks is relatively high and ranges nearly around Rs. 150 for every sq. foot. On the other hand, Orientbell Tiles' rustic planks are more affordable as the price range starts from Rs. 66 per sq. feet. Nobody can guess at first sight the difference between these wood-look penstocks with the beauty and style of real woo-woo.
In comparison to real wood, wooden plank tiles are more adaptable because they can actually be installed in any area or room of your home, indeed as shower wall tiles. You no longer have to worry about inordinate humidity or sun coming in contact with the floors because these tiles are resistant to the same.
Eventually, the eco-friendly nature of these tiles is the major reason that anyone can enjoy the beauty and majestic look of real wood without having to harm a single tree.
You can now buy wooden tile planks from orientbell.com at your doorstep.
Conclusion
From dark to light, knotty to smoothly grained, one can easily find any variety of the natural- wood look that may be imagined. However, for a bolder look, one may choose whitewashed, painted-look tiles to fulfil the desire. There are several tiles with fantastic looks available at Orientbell Tiles which are not only rare and precious but also come in unique colours, like blue and bold patterns, which are nowhere else to be found.