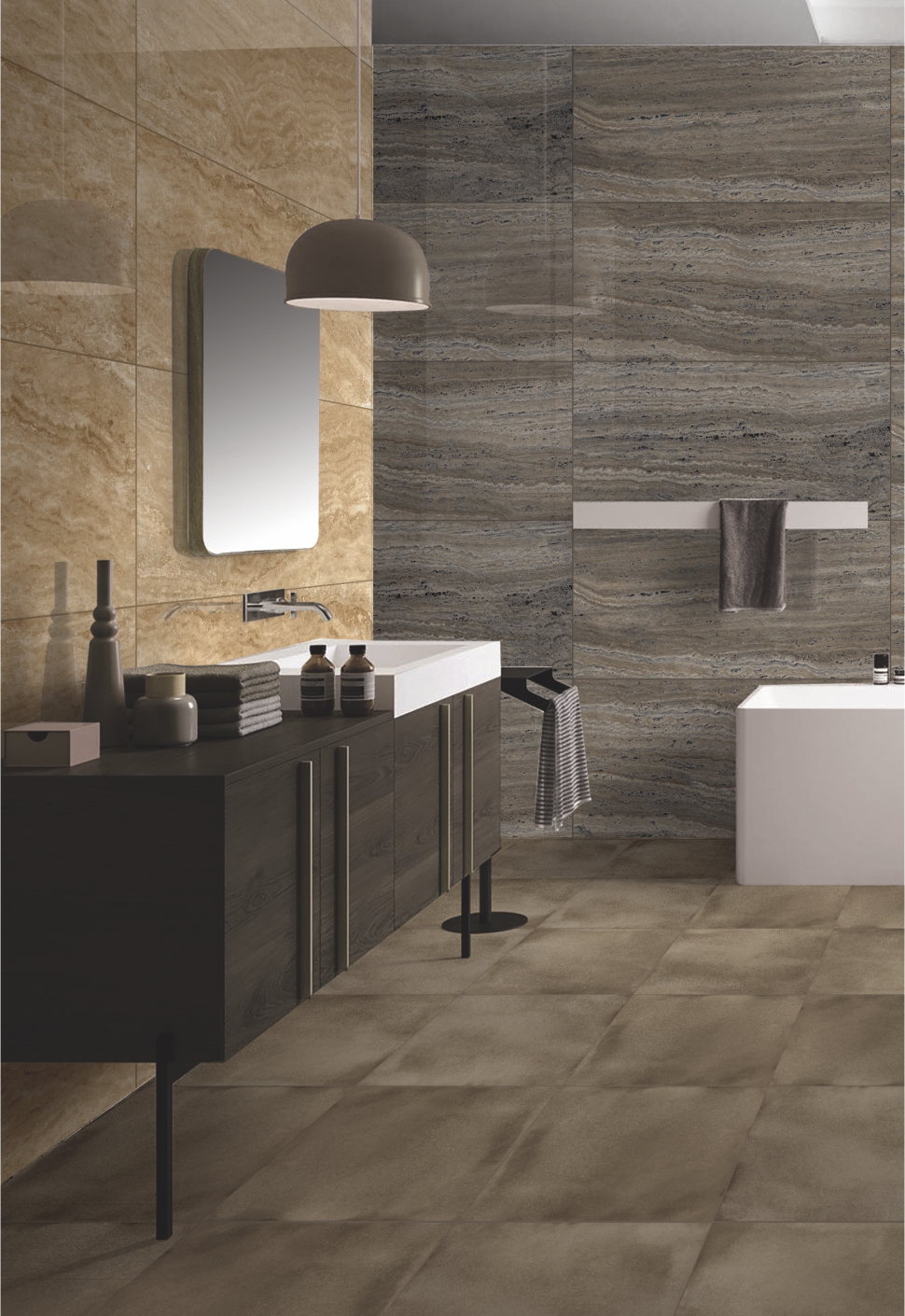 Travertine look tiles are becoming popular because of its raw porous look which is suitable for a modern, traditional and transitional style decor. Travertine is a type of natural stone which looks different from conventional stone materials like marble and granite. It is formed by mineral deposits from natural hot water springs and is created by the rapid precipitation of calcium carbonate. Here is a guide to all the benefits that are packed into travertine look tiles.
Looks Luxurious
Travertine tiles infuse a classic and luxurious look into the decor of the home. The natural vein patterns of these tiles are available in various earth-tone colours like tan, brown, beige, grey and rust.
Available in Multiple Options
Travertine look floor and wall tiles are available in different materials like ceramic, porcelain and vitrified tiles. Also they are available in glossy, matte and satin finishes which are quite close to the natural look of polished and honed travertine stone.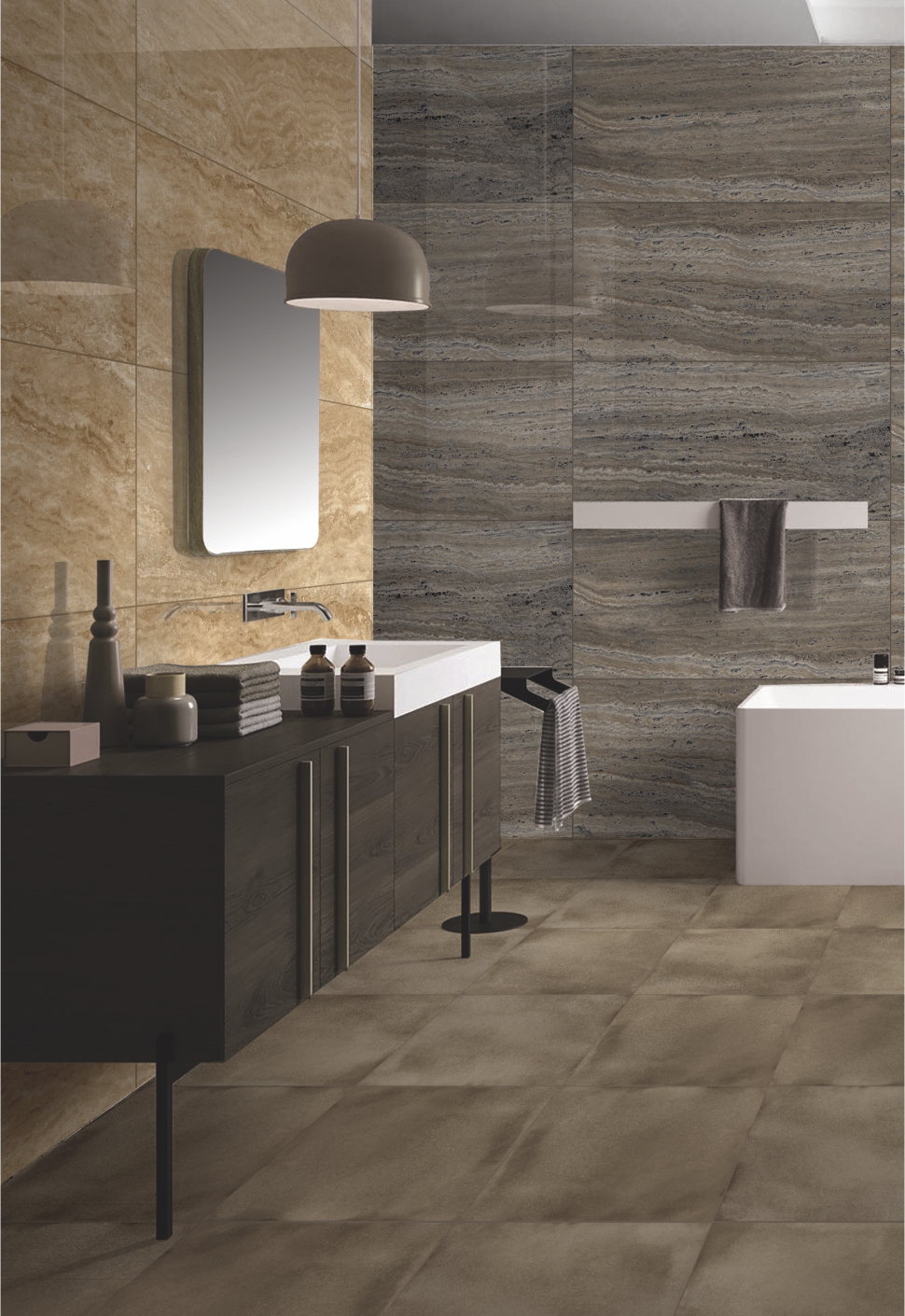 Affordable
Travertine look ceramic, porcelain and vitrified tiles are highly affordable and can effortlessly achieve the look of natural travertine stone at a fraction of the cost. Additionally the installation of factory-manufactured floor and wall tiles is much easier than travertine stone slabs.
Easy to Maintain
Travertine look tiles are easy to maintain – the routine maintenance includes cleaning the floor and wall tiles with a mild cleaner. Make a note that natural travertine stone is a highly porous material which comprises of numerous pores and fissures. Therefore travertine stone requires periodic sealing to create a stain-resistant barrier which prevents absorption of stains and etching caused by acidic substances.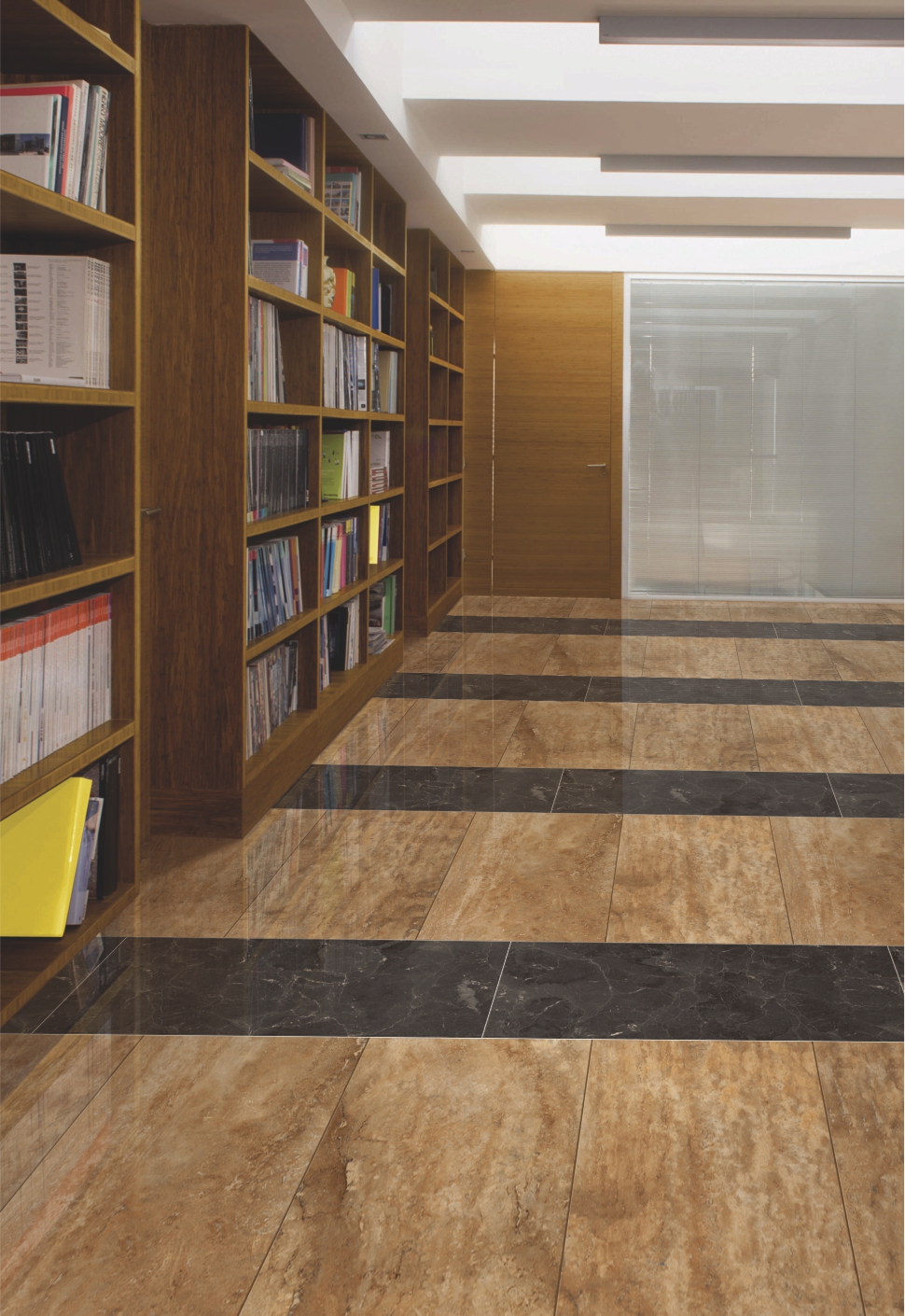 Used on Different Surfaces
The best part about travertine look tiles are that they can be used for the flooring and the wall cladding of the indoor and outdoor areas of the home. These tiles can be incorporated in the bathroom, as a kitchen backsplash and in areas like the living room, bedroom, office and dining room.
Therefore travertine look tiles are one of the best alternatives to natural travertine stone. These tiles infuse an old-world charm into the décor of the home, are practical to use and overcome the drawbacks of natural travertine stone.