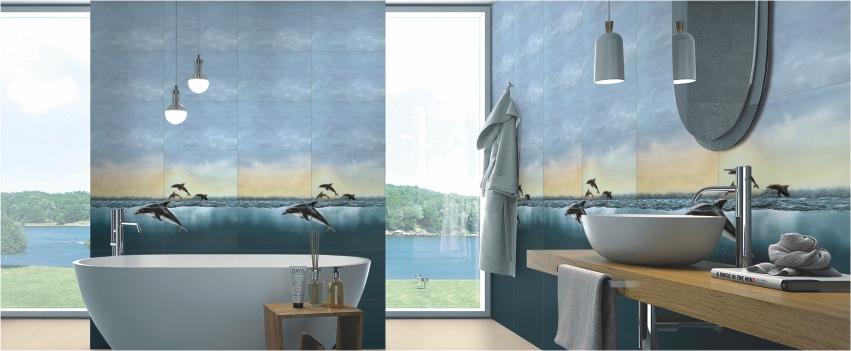 Are you planning on revamping your bathroom? Then, here is what you need to consider when picking up the latest tiles for the walls and floor of that space. For generations, tiles have played a largely important part as they leak-proof the bathroom and become a vital part in determining its overall look. They can bring numerous major effects: covering walls in cataracts and showers, beautifying the backsplashes, and embellishing a space as no other thing can.
You may be preferring to look for easy to clean and modern tiles, and for that, the confusion needs to be resolved. Whether you want to choose natural gravestone, porcelain, ceramic, or glass tiles is a tough decision to make.
Choosing the stylish option for the bathrooms can be confusing with numerous tiling options available in the market in terms of material used to manufacture them and the diversity of shapes, textures, sizes, colours, designs, and patterns. So, it's the right destination to make a wise choice while making a brand new bathroom or revamping the aged one.
How To Choose Perfect Tiles for Your Bathroom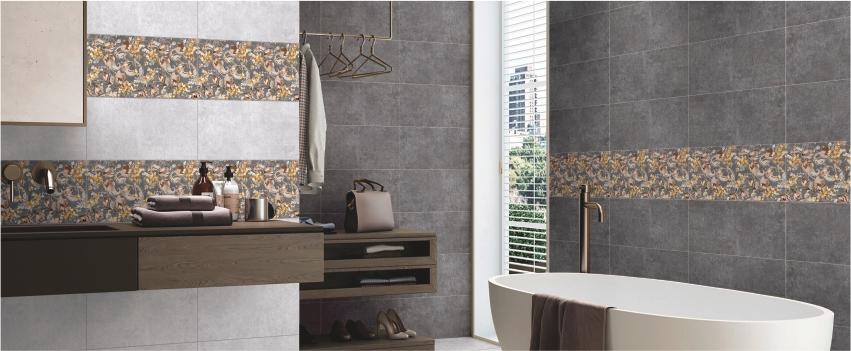 When choosing tiles for your bathroom, planning plays a crucial role. Before you commence, could you take a good look at it? How large or small is it? Do you wish to install dark tiles or those with light shades? Is it convenient for you to do lots of cleaning, or do you like to keep scrapping them to a minimum? Here, this guide will help you choose among the popular choices for bathroom walls and floors, for tiles can bring colour, pattern, texture, a natural look or even a bit of glamour. Going through the given points on picking bathroom tiles will ensure you select the best ones for your space:
RELATED: How are Kitchen Tiles different from Bathroom Tiles?
READ: Why do Tiles Installed in Bathrooms Crack?
1. Calculate Your Tile Budget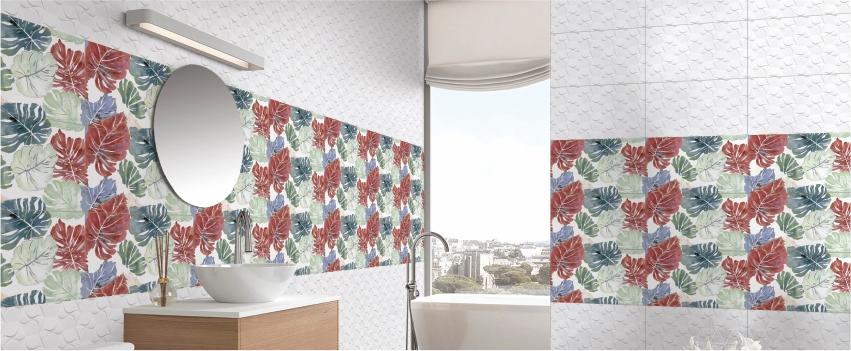 When choosing tiles for the bathroom, one should always start with the budget or at least a beginning range. This will help in filtering the alternate options as you go through the rest of the process. And if you're not careful about the same, you may end up regretting the decision.
Setting a budget helps you set parameters for the overall tiling of the space. Having a budget in mind will keep on flashing red warning lights in your head if you wish to exceed the same. And if you choose to ignore that warning light, you may indeed have an indeed more beautiful bathroom, but at a cost, that will not be worth it.
2. Consider the Size Preferences You Wish to Lay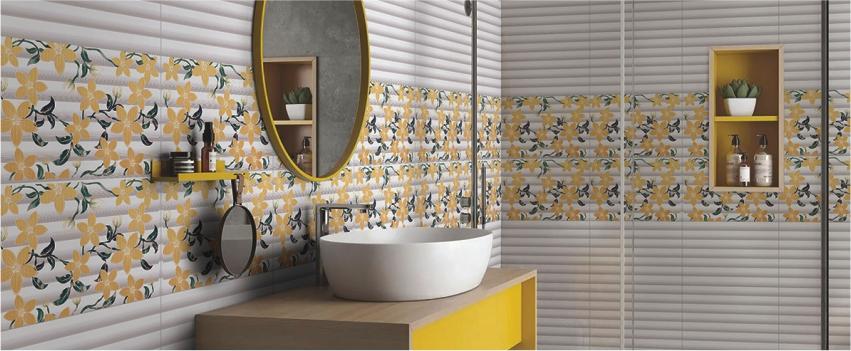 Before you start looking at the time to be laid in the bathroom, you must consider what size of the tiles you want out of those available in the market. They come in a wide variety of sizes ranging from small small-sized, regular-sized and large-sized. So, if you don't decide on the size beforehand, you are sure to get overwhelmed by almost all the available choices.
When it comes to choosing tiles for the flooring, 300 mm x300 mm tile size is one of the most preferred sizes. This is also the standard size that is applicable in most of the bathrooms. The biggest advantage of this size is that it can be effortlessly laid and that too in a leaning manner towards the bottom.

Some tiles also come in a 450 mm x 450 mm size that brings out the unique printed patterns in the best ways possible. They are right on trend now, and they'll allow producing a bold and unique look in the space. You can indeed use them as wall tiles to produce an unvarying appearance.

As for adorning the walls, large-sized tiles are always preferable over small ones. A seamless look can be created with similar tiles or can produce a flawless appearance while combining other shades of designer tiles.
3. Seeking Knowledge About the Maintenance of Tiles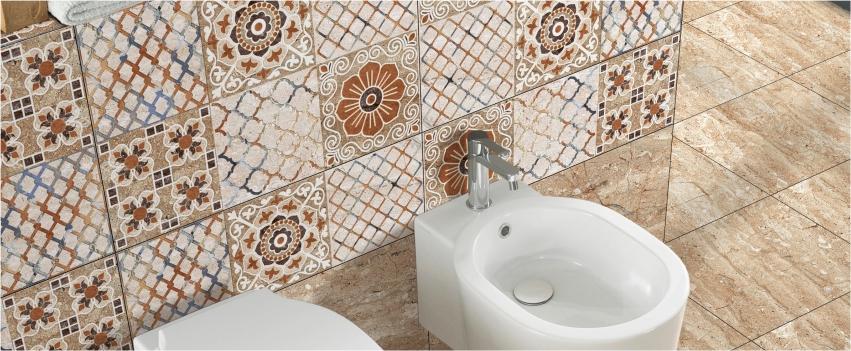 Also, if there's one mistake people make when selecting tiles for bathrooms, they don't consider the requirements to maintain them along with other conservation conditions. This frequently turns out to be a blunder as some bathroom tiles are available at a low price, but they've stringent conditions for maintenance. Always go for that option that bears little to no maintenance – indeed, if they're slightly more precious or expensive. Over the long run, they will work out to be the better option.
You must pick a tile that offers elegant aesthetics along with which they also are designed to deliver minimum conservation. From the expansive collection of tiles, one must find the stylish pipe that suits the conditions of your bathroom.
4. Pick the One That Stands Out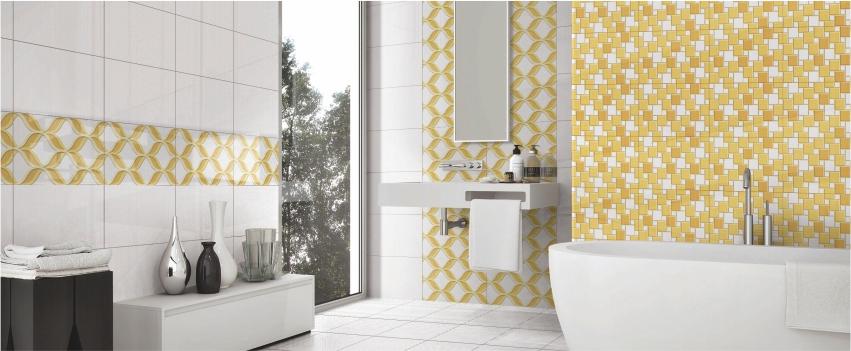 Another easy way to begin choosing appropriate tiles is to find one design that you love. Maybe you've fallen in love with a certain pattern, bold colour, or an intriguing shape. They must be the one that gives a highlighting impact and makes the place stand out from the rest. It is a tip that one must consider before making a purchase.
You can pick ceramic or vitrified tiles for bathroom walls. Bathrooms are spaces that help you experiment with colors and textures. You can club light, dark and highlighter tiles to make a concept.
Vitrified tiles on walls are gradually gaining popularity. You can explore the Inspire range.
Wooden tiles and wooden plank tiles are another popular design when it comes to tiling bathroom walls and floors.
Of course, indeed choosing a simple tile doesn't mean it has to be boring! There are so many variants and numerous patterns that utilise an intriguing layout to add a special look to the design.
Conclusion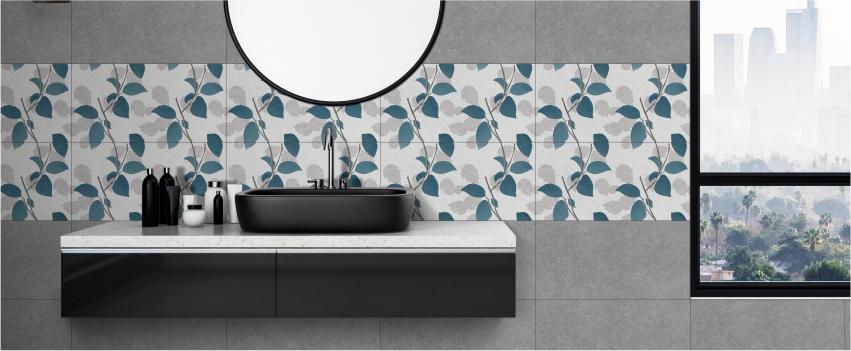 There are numerous and beautiful bathroom tiles out there, and it is one of the perfect places at home to show off some of your personality and experiment with a fun colour or pattern on your penstocks. Still, if you're going to go for it, keep it to one that works as a show stopper. Finally, before you purchase your favourite pick, make sure to consider all the above factors with which decision will be higher in your favour. If you follow these steps, you'll face no trouble finding the perfect bathroom tiles for all the specific requirements, tastes, preferences, and needs. Also, ensure that whatever you choose in one room flows with the rest of your home's style. Try to make contrasts and visualise the tiles in your bathroom. Last but not least, focus more on prolonging its life and get only those fitted, which makes cleaning of the bathroom less of a chore.